Alan Wake; The Signal DLC
by Ken Laffrenier





Ahhh, the comfort of familiarity; knowing that what you've once enjoyed you are apt to do again. Each of us enjoys moments and memories that recreate specific emotional responses. Unfortunately, mankind is a fragile creature and much of what we recall is in fact not real; we simply infuse the emotion over the actual circumstances so much so, that the true moment is lost.



Such is the case in our return to 'Alan Wake'. This long awaited title had many set on the edge of their seats throughout the gameplay. Now, we are given the first installment of DLC in the form of 'The Signal'. Packaged with the original title was a code giving gamers free access to this content (downloading it will run 560 Microsoft Points). Know there was going to be additional content while playing through the original title created an additional sense of anticipation.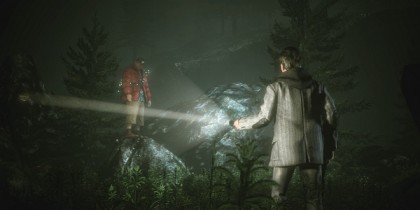 While the ending of Alan Wake left many questions unanswered; the Signal actually works to create holes in the conclusions I had managed to piece together. Just like our emotional connection to familiar events, the Signal reminds me of all of the spine tingling goodness of the original but rips us out of the norm by creating an even further warped and difficult episode. While the decent into madness was evident in the original title, it could not prepare us for the all out twisted imagery that occupies the mind of Alan Wake (he is a writer after all).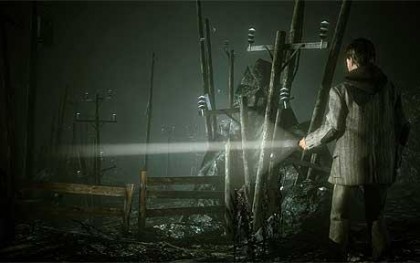 The episode maintains its tried and true formula; that of television episodes, picking up where we left off. Very quickly we are aware that we are now working with the mental images of Alan Wake himself. What becomes glaringly obvious is the attention to detail; this is not an 'Alice down the Rabbit Hole' series of events, but rather Alan's own struggles to come to terms with the actions he has both faced and created. Many of the locations and challenges seem quite familiar but they are warped to fit in with the dreamlike qualities of Alan's psyche; key characters make a return but they serve only to further drive the twisted tale.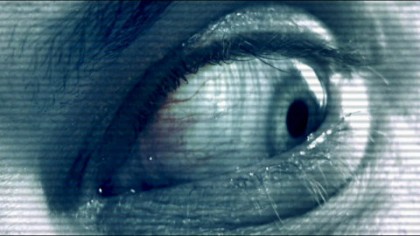 I expected to see the same sort of tasks as the original episodes but instead I was treated to new interactive elements...the very words Alan writes. Placed strategically, words hover like phantoms waiting for you to 'shine some light on them' and in a flash those words are brought to fruition in the game world (keep a particular eye out for 'boom'), and not always to your benefit ('poltergeist' is not a good word). Because of the mashing of environments you are often confronted with attacks in tight quarters and the AI seemed much more challenging this time around, which is a nice touch for a DLC. There are also new Achievement points to add to the experience, including new collectables (I love the symbolism in having to collect Alarm Clocks).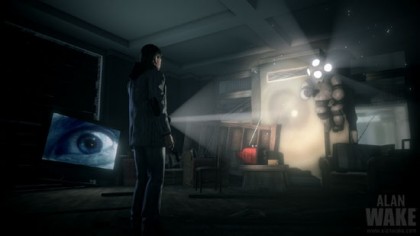 This latest edition plays out as a new episode in the series and fittingly will add approximately another 90 minutes of playability (2 ½ hours + if you're going after all the achievements). So although it doesn't seek to answer any of the questions it does serve to remind us all of what is to come in upcoming episodes. This is a must play for all Alan Wake fans and should be on the radar for every 360 gamer. We all look for momentary escapes from our day to day, what better way than to share the sinister and highly entertaining, consciousness of Alan Wake.