THQ Gamer's Week
by Ken Laffrenier





Year after year we see the same rhetoric regurgitated to the gaming masses with promises of innovation and entertainment. Unfortunately, as we all know, very few actually deliver on these grand visions. Lucky for you, dear reader, I am not here to relate a dreary tale of empty promises or unrealized potential.



Xboxaddict attended THQ's Gamers Week event in New York City and experienced some of the most promising titles to grace a single developer's portfolio. Now before I get ahead of myself it has to be mentioned that the event we attended was not headlined by the "Toy HeadQuarters (THQ)" of old but rather by a rebranded and reinvigorated THQ studios complete with a restylized logo (note the stylized Q in the logo...'focused on Quality').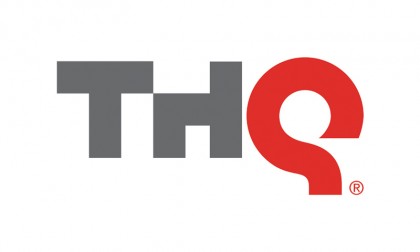 Our first real wake up came with the throwing out of a prepared speech by Executive Vice President of THQ's Core Games Danny Bilson and his prophesy of ".....making great games for gamers!". We knew this wouldn't be the usual pomp and circumstance as Mr. Bilson made mention of upcoming titles including Guillermo Del Toro's Insane, Tomonobu Itagaki's Devil's Third, Tim Schafer's Stacking and an upcoming feature title by Patrice Desilets. Further to which we were presented with a sizzle reel of the 5 titles we would experience during "Gamer's Week": MX vs. ATV; Alive, DeBlob 2, WWE; All Stars, Red Faction; Armageddon and (my personal favorite) Homefront. Everyone's attention was front and centre and there was a resounding cheer as we heard that these titles represent only the first quarter offering from THQ and that, with the exception of MX vs. ATV, we would be hand's on over the next 3 days.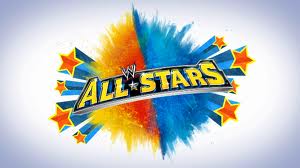 While I could regale you of the grand time that was experienced with all of the titles my focus will be on Homefront. Xboxaddict.com will, in the near future, feature each of THQ's offerings but I will say this: all of the games were incredible and truly offered something unique to this gamers' repertoire (yes even the WWE; All Stars title was a hit and I've never really enjoyed the wrestling titles).


• DeBlob 2 is a stellar follow up to the WII exclusive and is sure to attract a strong following.
• WWE; All Stars brings together the 'over the top' antics of wrestling with the 'over the top' opportunities of video gaming.
• Red Faction; Armageddon continues to offer massive destruction and an incredible story but it is the opportunity to rebuild on the fly using a reengineered Nano Forge (and the Magnet Gun is my new weapon of choice and I would love to see it appear in all FPS's).
• MX vs. ATV; Alive featured a couple minutes of alpha gameplay footage and looks to bring the genre up to the expectations of modern gamers.
• Finally Tim Schafer's Stacking was a huge hit. It offers everything we expect from the award winning developer presented in a truly unique and fun game; you can't help but 'get into' this game (little pun there that will become clear with the upcoming review).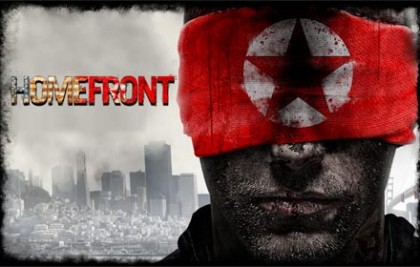 Homefront, for me, was the star of the show. Giving attendees hands on access to the multiplayer (and a bit of the single player) experience was akin to giving Mac fans access to Steve Jobs or bankers access to actual cash. Somewhere between experiencing the 24 player Xbox exclusive multiplayer map 'Suburbs' to operating a real AR Parrot recon drone controlled by an IPod touch (which a few lucky players got to take home) we had the opportunity to sit down for a one on one interview with KAOS Studios Creative Director, Dave Votypka.


XBA: At what point did you become involved with the creation of the Homefront title?
Dave: While I've been with KAOS for 5 years, I've been working on Homefront for almost 3 years; so I've been involved from the beginning.


XBA: What was the catalyst for the creation of Homefront?
Dave: Well, for me, I remember watching Red Dawn as a teenager and there was this scene where you saw the familiar, small town America but it's twisted by the images of Russian Soldiers and tanks being there. For me that was kind of the genesis of the idea of America being occupied. The familiar has become alien; things that we're familiar with that shouldn't be happening in this country are actually happening. So I was always interested in exploring that context and started talking to the guys at KAOS and THQ about it and it sort of blossomed out from there.


XBA: You made mention of the original Red Dawn movie; interestingly the new Red Dawn movie has been in development over the last 3 years and slightly mirrors much of the Homefront plot, doesn't this seem like an odd coincidence?
Dave: Very odd, John Milius (writer of the original Red Dawn) wasn't even involved with the new Red Dawn at all (John Milius is the 'writer' of Homefront), they didn't even contact him... besides indications show that the movie likely won't be ready for release any time soon; of course I can't confirm this but we've heard it's on hold (MGM is working through Chapter 11 protection before releasing Red Dawn).


XBA: Was there ever consideration to partner or cross promote with the movie?
Dave: No, we don't know a lot about the new movie, actually.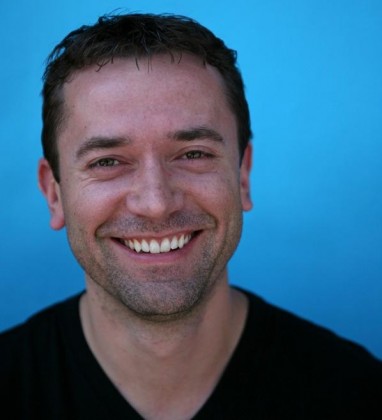 Dave Votypka, Creative Director, KAOS Studios


Within the first few seconds of the intro, there is an incredible sequence that draws the player in....when I took control I really wanted payback....what made you decide to create that emotional attachment?
Dave: There were a number of people's ideas that went into to it but I think one of the driving factors was that we want to convey what occupied America would actually be like. In order to do that we can't just put 2 armies in this empty back lot that looks like America, we need to actually have civilians in there. And once you put civilians in you start to wonder, well how would the occupation affect those people? So we researched wars and occupations and generally we found that there are some really nasty things going on, so in considering how civilians were going to be affected, we ha d to figure out how we are going to show that in the game. Once we started down that path we saw there was something more to this than just a shooter, we want the player to really experience occupied America. Things grew from there; we found we were hitting some great emotional moments and we got some great feedback. We wanted to make sure that after you go through that bus ride you want to pick up a gun.


XBA: There was discussion about removing an extremely provocative scene involving a child's parents, has the scene survived the cut?
Dave: It is still in the opening so far, personally I have 2 young children so it was a really hard scene to put in the game but at the same time, it doesn't do the game justice if it wasn't included because it wouldn't properly represent the world we have worked so hard to create.


XBA: We have been presented with incredible maps in the multiplayer to date, were the designs a collective effort or did one team present the look of the multiplayer aspect?
Dave: It all sort of came from the settings of the game. The game starts in suburban Colorado and in the single player at least, we wanted to feel like your defending your homeland, defending your house. There are some things that are dear to you, that's where the first Homefront level really came from. The Multiplayer is about skirmishes between the American and the Korean army and those take place in the same locations. So we designed maps around suburbs and so on, sort of small town America. We have a great team of level designers and artist, so we all just decided to research locations based on specific constraints.


XBA: Further to that, how closely do the real world locations mirror the in game locations?
Dave: I think the Golden Gate Bridge location is mirrored well, obviously, because it's the Golden Gate Bridge. But the rest of it, like the suburban stuff, set in Montrose Colorado, we didn't actually map out the city of Montrose. Basically, we wanted the location for several reasons from the fiction stand point but we wanted it to feel like Colorado but also like the cul-du-sac that you grew up in at the same time. Sometimes in Montrose you get really wide streets and big intersections and that doesn't work well for games so we went after the feel but made it work for the game.


XBA: I'm not a huge multiplayer fan, mostly because there are so many gamers that dominate the rounds. I've noticed that there are many 'equalizing' opportunities that seem to work to create a level playing field. How hard was it to balance the multiplayer field?
Dave: Our lead multiplayer designer likely gets the biggest credit for pushing the large scale warfare experience to be accessible to not just the hard core gamer but to the larger mass audience. It ranges from not having to spend weeks to learn to utilize a helicopter to the 'short time to conflict', you spawn, you run for a few seconds and you're back in the battle, whereas in other FPS's you spawn, you run for 30-45 seconds, get taken down by a sniper and repeat. The support roles of the recon drones are great as well, so that if you're not a highly tactical skilled player you can fly the recon drone around and when your teammates get kills you acquire battle points...then you can buy a tank! So there's different ways to get to the powerful items.


XBA: What are the plans for the future of Homefront? Is there going to be an extended hiatus upon release or do you already have something on the backburner?
Dave: Well we'll definitely give the team some time off because they've been working really hard to create a triple A game in this genre. But after that, we've always looked at Homefront as a franchise so we are planning on growing it and keeping it going.


Homefront hits the shelves in March of 2011.