Black Ops II: Uprising DLC
by Adam Dileva




Uprising, the second pack of DLC for Call of Duty: Black Ops 2 has finally arrived for those that have been eagerly awaiting its arrival. Those of you who opted to purchase the Season Pass, and no doubt are already playing the first DLC pack, Revolution, you'll actually get Uprising the same way, by heading to the download area within the game and then waiting for the large download to finish. If you're not a Season Pass owner, Uprising will set you back a whopping 1200 Microsoft Points and includes four new multiplayer maps and a whole new Zombie level and mode.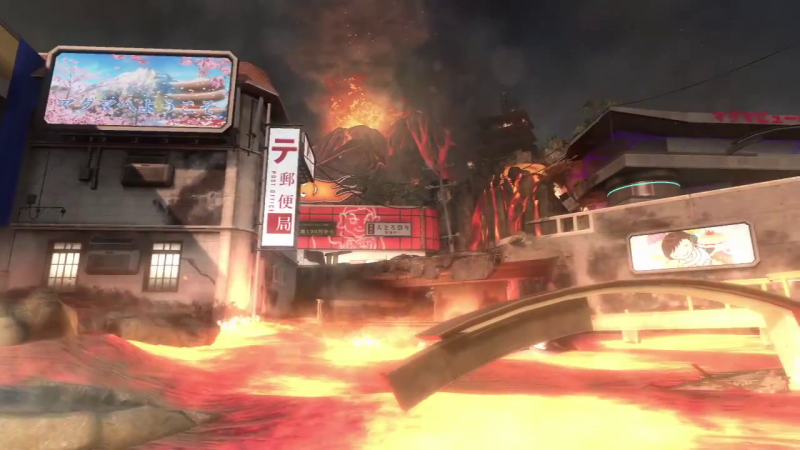 The first of the quad set of maps is title Magma, and as you can probably deduce from its title, has a lot of hot lava surrounding the playing field. Fiery lakes of magma carve through a Japanese village that creates some unique openings in the landscape and for some distinct pathways that would not normally be viable. With the main streets littered with abandoned vehicles, you best not stick nearby them, as someone can get you quite easily by blowing them up. The long and open roadways portion of the map will play into long range sniper strengths while the opposite end with tunnels and buildings will be more suitable for the medium range specialists. Almost all the games I found seemed to have everyone funneling towards the tunnel area, which I didn't really expect, so be prepared for many ambushes and snipers watching over the area when you enter. While the lava will hurt you if you get to close, and kill you if you stay in it too long, it's not really much of a threat unless you're trying to get across some for a quick shortcut. This map could have had a lot of potential if at intervals the magma would flow into the city and constantly make the map smaller by cutting off pathways; alas though, it does not.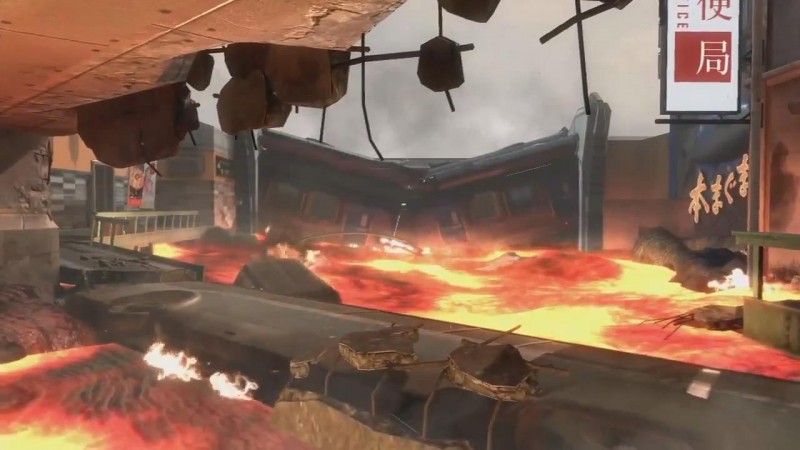 Encore takes place in an empty concert stadium, though it seems the building has only recently been cleared, as much of the equipment is still left in place. This map can almost play into any type of players' strength because of the layout. The main stage takes the center of the map where there are open sections of general seating and even tunnels to make quick access to different areas. Snipers can keep an eye on the middle stage from almost any vantage point, but there are enough flanking routes that you'll always have to be on your guard. When you play Encore with objective based goals, things can get crazy and intense when you need to be in the middle of the map with everyone jockeying for position. A Trophy System will do you wonders if you plan on trying to hold the middle, and again, from all the matches on this map that I played, this seems to be the hot area everyone clamors to.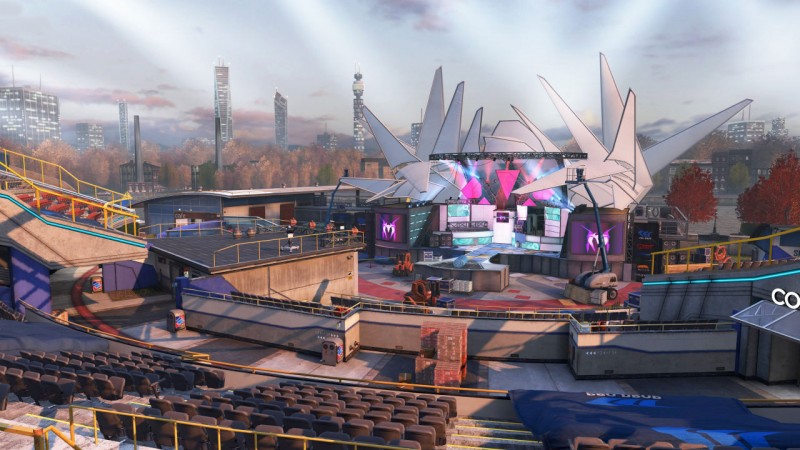 Vertigo will place the match upon the top of a huge skyscraper building, making for a more vertical feel to the gameplay. While it may not really be a remake of an older map, it will somewhat feel like Highrise, as there are more than enough ways to get yourself killed by falling and jumping off the end of the building. Firefights tend to take place more on the outer edges and in the open rather than the crowded and small indoor section that I would have assumed would be the choke point. While I was hoping for some gameplay to make use of the verticalness of the map itself, it's a solid map that offers a little bit for everyone, regardless of short or long range play style.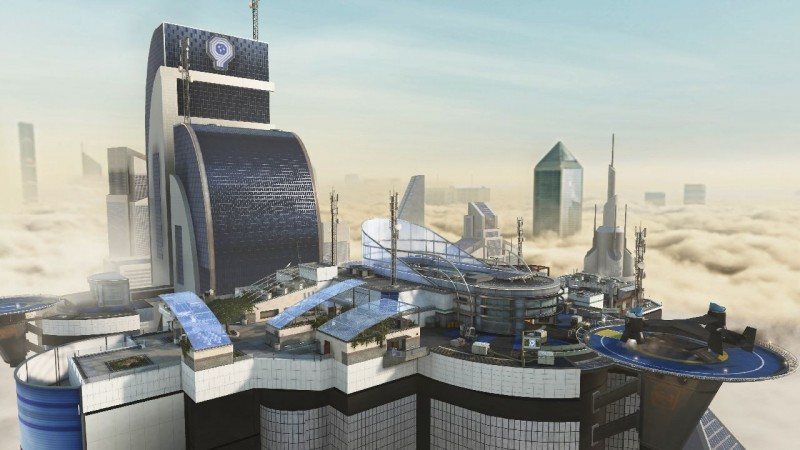 Lastly we come to the final map in Uprising, titled Studio. This takes place on the backlot in Hollywood, covered with multiple different types of movie sets and props. As I began playing Studio for the first time, I somehow instinctively knew exactly where to go within fifteen seconds or so. That's because Studio isn't really a new map at all, it's actually a reskinning of the fan favorite 'Firing Range' from the first Black Ops. I purposely said reskinning, as that's all Studio is; it's not a reimagining or redone, as the layout is exactly the same, it just looks different with the Hollywood movie themes for each area. You'll see an animatronic T-Rex, miniature city landscape where they presumably film Godzilla, a western saloon, a castle, and even an alien invasion. While these themes for each area make calling out spots a bit easier than on the original map, just remember that this is the exact map you've already likely played a hundred times before. While that's not a bad thing if you enjoyed firing Range, but if you didn't, this may feel like a waste of a map in the DLC.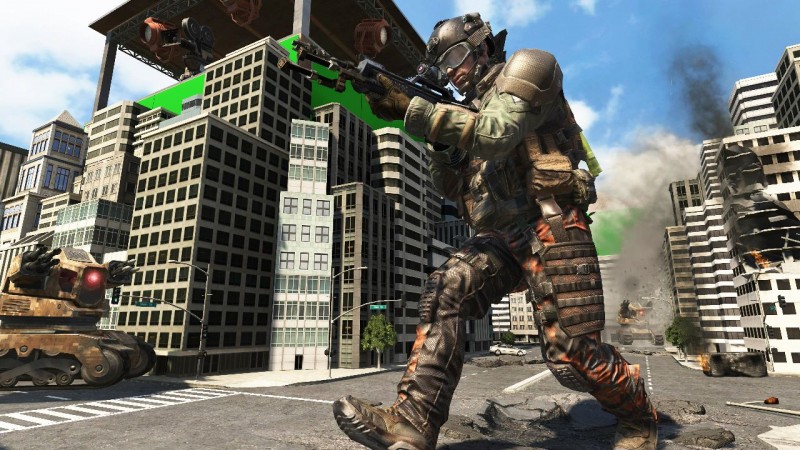 Lastly is the new and completely unique Zombies experience, titled Mob of the Dead. This new mode ditches the old 'heroes' of Tranzit and Die Rise, only to replace them with actual Hollywood actors, making for a much different experience. Mob of the Dead features a group of mobsters that are trying to break out of Alcatraz in 1933. These gangsters are portrayed by the actual likeness and voice talent of Joe Pantoliano, Michael Madsen, Chazz Palmintieri, and one of my favorites, Ray Liotta. Your ultimate goal is to assemble a plane from parts you find and salvage, but obviously with this being in the Zombies mode, things won't be that simple.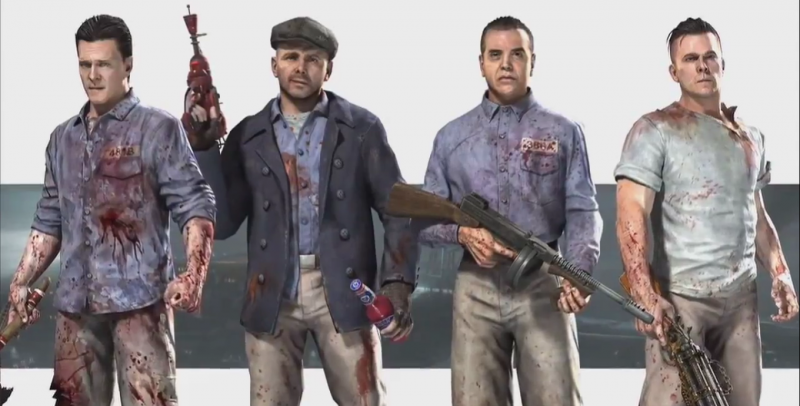 One of the first things you'll be introduced to in this new story driven mode is the Afterlife. When you die, and you will, you instead turn into a ghost (provided you have any afterlife life stored away) that allows you to zap zombies elsewhere, unlock doors, trigger specific objectives, and even revive yourself once you return to your body (if a team mate doesn't do so first). Alacatraz may look like a small map to begin with, as you're locked in a room until you can save up enough points to open the doorways, but the map is absolutely huge, almost to the point of daunting for a new player. While your overall objective is to rebuilt the plane on the roof to escape, finding the parts will take many mini objectives to complete, all while waves of zombies are after you.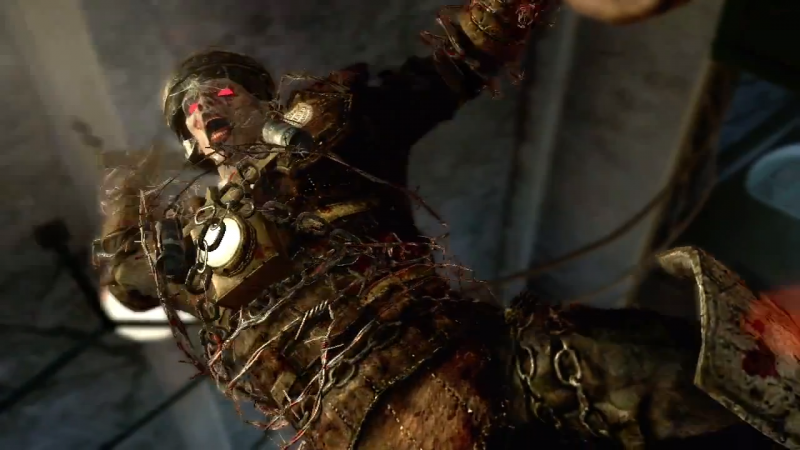 Even after a half dozen games with players helping me understand what's going on; I was still quite lost on the objectives, as nothing is really laid out in front of you to help you learn the objectives. You're simply supposed to know that you should use your afterlife so that you can power the generator to open the locked door, or that feeding all of the hell hounds in the wall with zombie corpses will unlock super powerful weapons in the basement. I would have loved a very thorough and in depth tutorial on this mode, as it's way too confusing to simply jump in and expect to win at. There is also an option to play a more versus style gameplay, titled Greif, against other players (and zombies) which takes place in a much smaller portion of Alcatraz, but again, it doesn't teach you the core mechanics aside from trial and error.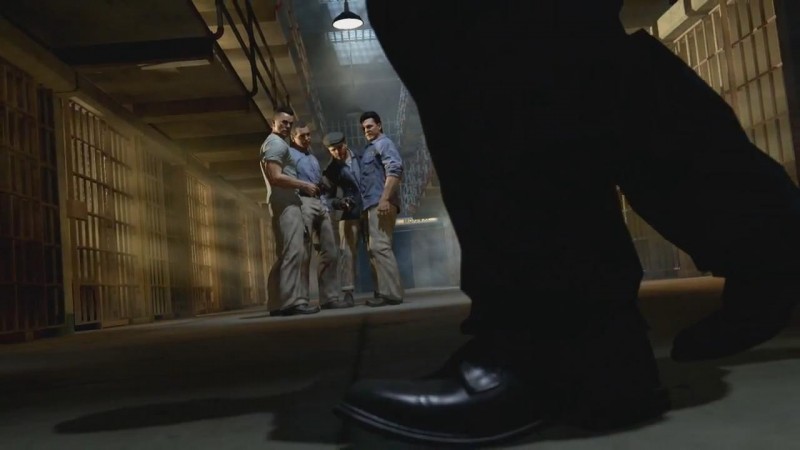 I think I would have enjoyed Mob of the Dead much more if I actually knew what was going on, or was taught how to figure it out for myself at least. Playing online doesn't help much, as the players that do know what to do generally do so without explaining. The four new maps though I was generally pleased with. I found Magma a little boring and not dynamic enough (like Hydro was), but that's more because it doesn't play into the play style strengths. The same with for Encore, as I generally like to play on the outside rather than messing with the middles of the maps, and again, I just couldn't find many spots I really liked here either. Vertigo I did really enjoy, as it favors those that can be a little more nimble and daring with their footwork, and almost any style of gun will have a spot it can excel at. Lastly, Firing Range, er...Studio is exactly the same map we played years ago a thousand times over. You're either sick of it at this point or always voted for the map whenever it came up in rotation. I would have liked to see it tweaked a little bit, maybe with a few new surprised, but it's literally the exact same map, simply with a new skin on top of it.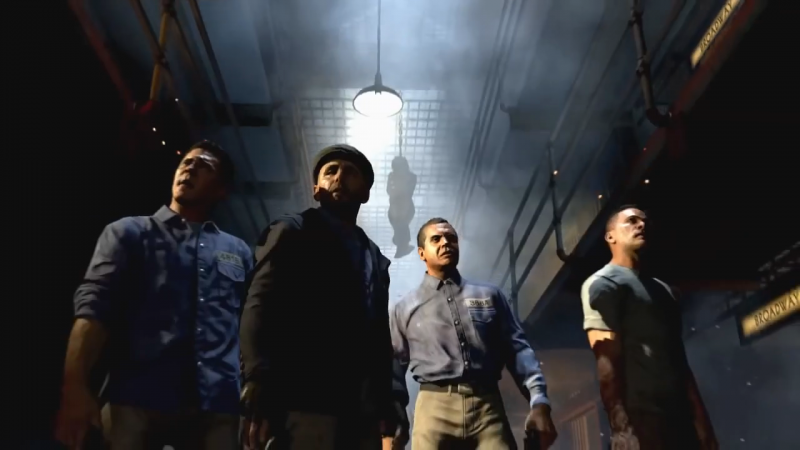 If you put the time into learning the ins and outs of Mob of the Dead, you have a solid amount of content here that can be enjoyed for quite some time, and that's not even including the new multiplayer maps. That being said, if you're impatient or expect to be told what you're supposed to do and even how, you're going to be disappointed with the new Zombies addition due to frustration. As for the maps, while I really enjoyed half of them (well I guess technically only one of them since Studio is a re-skin), other players do seem to really be enjoying them from what I gather while playing. I fully concede that I'm not enjoying the first two maps simply because it doesn't play into my strengths, it just feels like the maps could have been much more dynamic, as I kept waiting for the lava to flow into the city and cut off many of the pathways. For 1200 Microsoft Points, it's a lofty purchase that will no doubt feel worthwhile if you get into Mob of the Dead and learn its intricacies, for those that don't really care about the Zombies mode and simply want the new multiplayer maps, it's simply going to come down to if you enjoy the maps or not. Luckily, if you bought the Season Pass, the choice is simple and already made for you.