The Tyranny of King Washington: The Redemption
by Adam Dileva




The single player DLC for Assassin's Creed III was split up into three separate sections; First The Infamy, then The Betrayal, and now finally we have The Redemption. Honestly, I'm not sure why it was split into three separate campaigns. Sure, each DLC offering was set in its own area (The Infamy took place in the Frontier, The Betrayal in Boston, and now The Redemption set in New York) but aside from the last little bit of The Redemption, each DLC pack didn't feel dramatically different enough to warrant a needed trilogy if you will. Sure the cliffhanger endings for each wouldn't have had the same impact, but for the price of entry, it may be a little steep considering the short length contained within.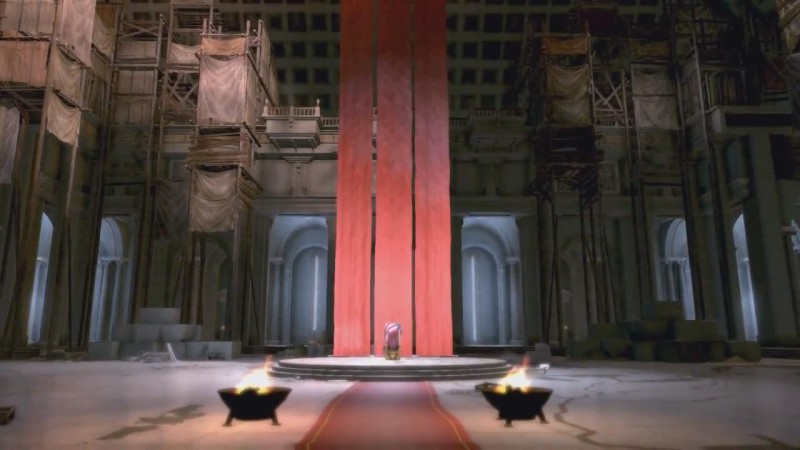 As I mentioned in the previous DLC reviews for The Tyranny of King Washington, this is going to contain some spoilers, not only to the previous DLC's, but parts of the core Assassin's Creed III game as well, as trying to explain the context without doing so is near impossible. Just like Betrayal, the beginning of The Redemption gives you a brief but welcome recap of the previous events that transpired, as much can be forgotten in a month. The Redemption takes place in a somewhat 'alternate reality' version of Connor's tale that you experience in the core game, and how it does so is explained, though after two months of thinking about how this would work, I kind of figured it out beforehand.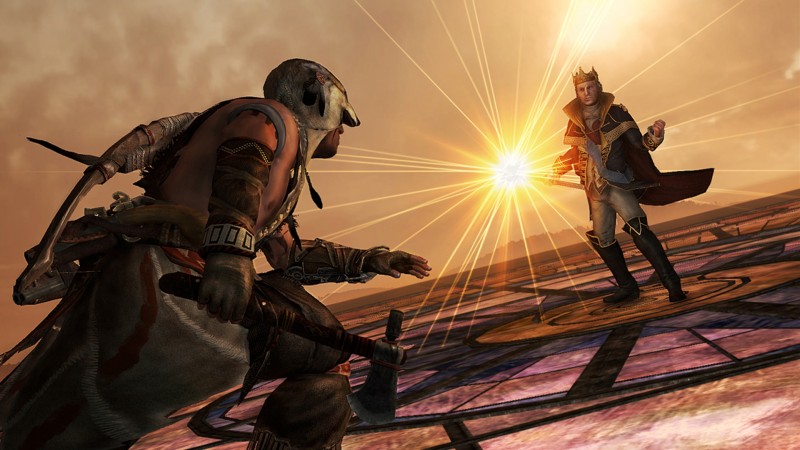 The Redemption starts off with a bang; literally, as you're sailing towards New York and as Connor reaches the coast, and you're thrust into the fantastic naval battles we've come to love from the core game. Connor sees a New York that we do not recognize, as it seems King Washington has built a mammoth starting of a pyramid, right in the middle of the city to display his power to everyone. You'll have to navigate your ship through mine laden waters before you start taking on Washington's armada, making for a truly exciting intro and no doubt a tease to what's to come later this year in Assassin's Creed IV: Black Flag, as Connor even references his grandfather. Just as I had issues and nasty bugs in the past two DLC's, I had my first game restarting bug in The Redemption as well, as the cutscene wasn't triggering once I rammed the enemy boat I was instructed to.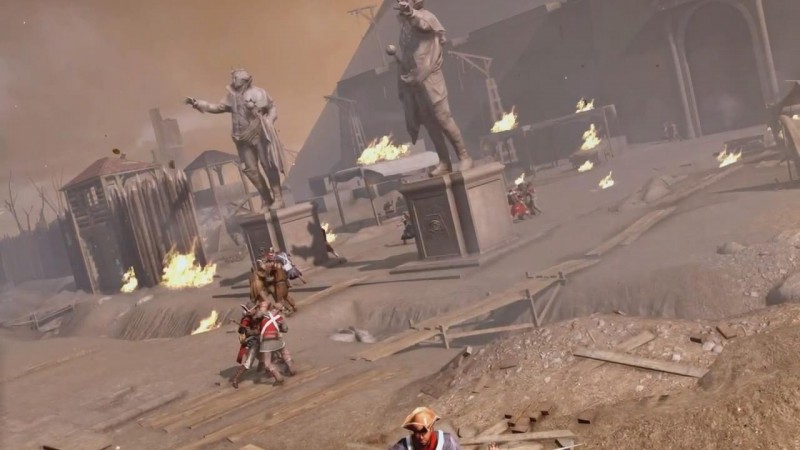 Just like how Connor learned new abilities in the past two adventures, he'll gain his newest and final form that he can take once he's completed the mandatory dream sequence. Connor happens upon a massive giant bear and you're instructed to help him by taking the spears out of his body that seem to be embedded. While not complicated or challenging, it was a fun albeit quick sequence that gave me a craving to play Shadow of the Colossus once again, as you'll have to scale the giant bear. Connor's new Bear ability coincides along with his Wolf and Eagle powers, to help you with a completely different type of situation. While the Wolf and Eagle abilities were quite unique and situation specific, the Bear ability simply allows you to perform a large area of attack smash on the ground, tossing and killing any enemies around you as you do so, but with a cost of a large chunk of health. While it's fun for the first time or two, the health consumption is much too large to be all that useful and you're better off using Wolf stealth and chain killing everyone while invisible.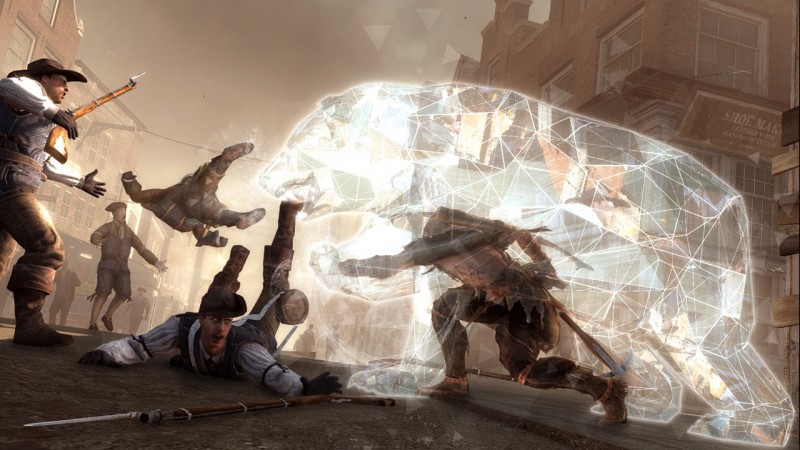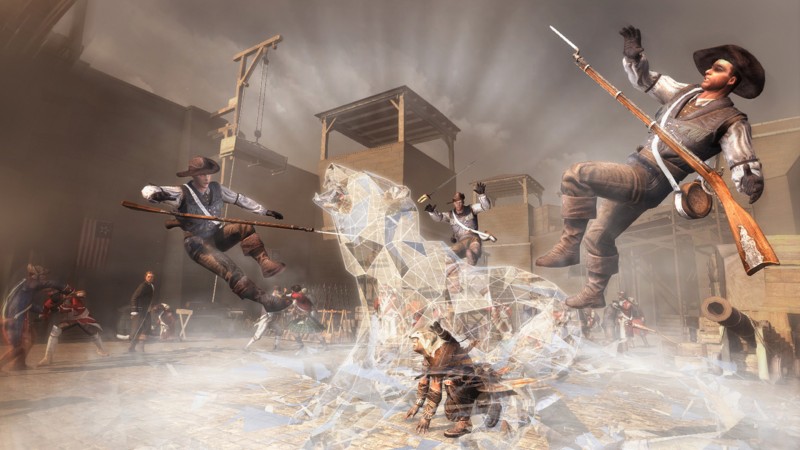 As this is the final DLC offering, Conner obviously finally gets his face to face confrontation with King Washington, and while I was quite excited for the showdown, I was a little let down with how the final battle actually worked. I won't ruin anything, but I'll just say I was expecting a little more, though I do think that this fight could spawn some interesting combat concepts for the sequels down the road.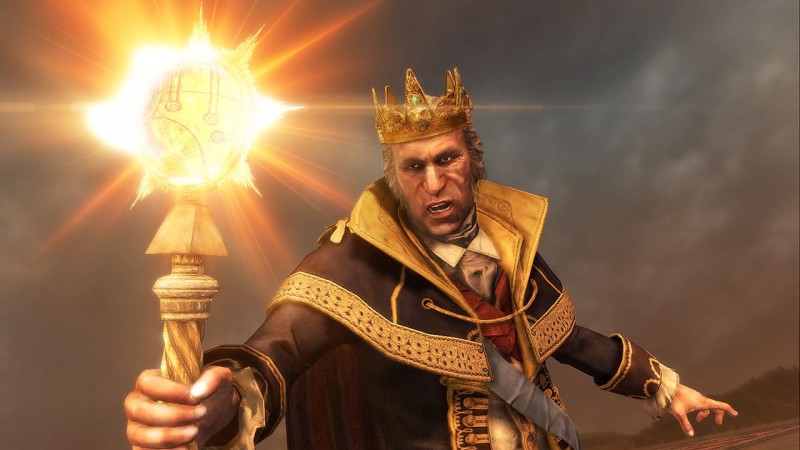 If you're only playing The Tyranny of King Washington for the story and don't care much about doing the side quests, you're going to be done quite quickly, even in its three separate offerings. The Infamy lasts around two hours, The Betrayal only half of that, and The Redemption was about another two hour jaunt with Connor. Tally that up and you can see how much gameplay you'll get for the cost of entry.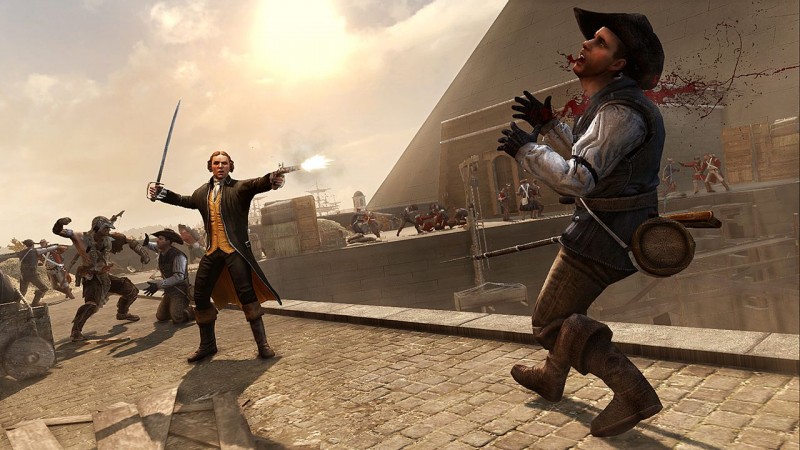 As I mentioned above, technically this collection of DLC does take place into Connor's canon story, though it's only revealed how so in the final cutscene. Sure it technically makes sense, and it's not a bad copout like 'it was all a dream', but it didn't feel all that satisfying either. I did enjoy The Redemption, as it was different from the previous two DLC's, and I wish they would have been more like this one, the problem is you'll have to play the other two without much reward just to reach the climax. I was satisfied with The Redemption and thought it was easily the best of the three piece DLC offering by leaps and bounds.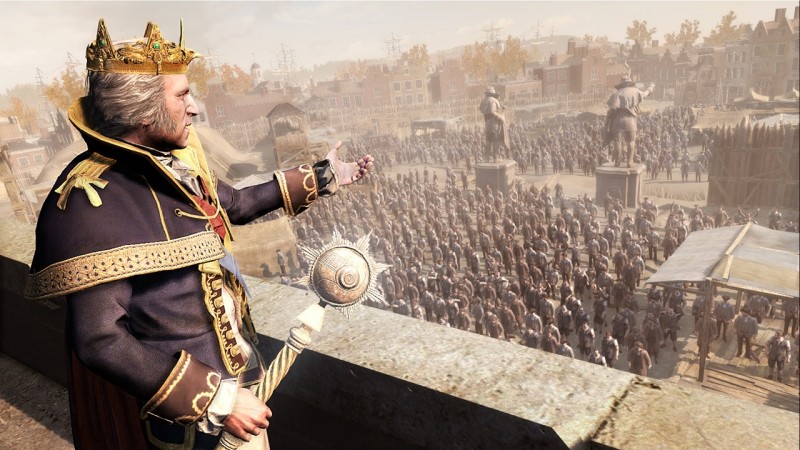 That being said, because of the very short length of the total package and the general mundaneness of the first two offerings, it's hard to recommend the package at its current asking price of 800 Microsoft Points (essentially $10) per chapter, for a total of $30. At half that price I would recommend it in a heartbeat, but with barely 5 hours of story and only a truly interesting final third of the game, either wait for the sale of a Game of the Year edition of the game so that you can play it in its entirety from beginning to finish in a single sitting.