The Reasons Why You Should Buy an Xbox One
by Khari Taylor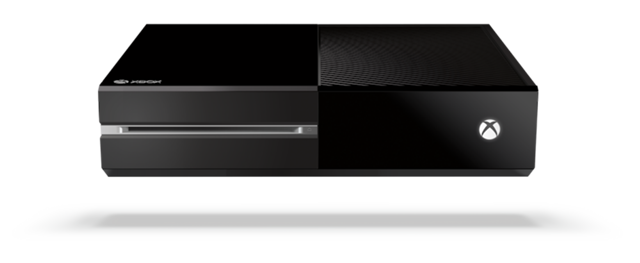 As we get dangerously closer to the launch of the Xbox One, our excitement for it here at Xbox Addict is at a fever pitch. Most of us already have our Xbox Ones pre-ordered and will be picking them up at one of the many Midnight launches across North America at 12:01am on Friday, while the rest of us who value our sanity and sleep just a little bit more will saunter into the stores much later that morning. We realize that as a dedicated Xbox enthusiast site that we're mostly preaching to the converted, but we also know that there are a number of you, potentially a considerable number, who for one reason or another are still on the fence. And while it goes without saying that if you've come to Xbox Addict expecting an unbiased opinion you're probably in the wrong place; even WE don't live in a gaming vacuum. We know that there's another new console out there that also has plenty of its own merits, and if you can only afford one of them, you might be stuck between deciding which one is the right one for you. So as gamers, let us help you. Allow us to clear it all up, with as little rhetoric and speculation as possible, as to why you should buy an Xbox One this holiday season.


We've got a countless number of reasons, actually, but for the sake of conciseness we've compiled our best seven:


1) Because Xbox One does (in media) what PS4 Don't


Many Sony fans were shocked last week when an official Sony FAQ revealed that PlayStation 4, the successor to the "Only Does Everything" PlayStation 3, would lack several features that are now considered to part of Sony 's DNA, namely 3D Blu-Ray playback, DLNA media streaming, CD playback, and MP3 ripping and playback. Even more surprising was the announcement that the only means of playing one's own music on PS4 at all would require a subscription to Sony's digital music streaming service, Music Unlimited, adding a minimum $5 per month fee ($60 per year) to any PS4 owners wanting to have that ability. Conversely, Xbox One will support CD playback out of the box, and its DLNA streaming capability is currently being certified, suggesting that gamers will eventually be able to stream their own music from PC or other DLNA-compatible device to Xbox One in addition to using Microsoft's Xbox Music service. It's a certainty that all the above features and many more, including 3D Blu-Ray playback, will ultimately come to both next-gen consoles via future software updates, but if playing or streaming your own personal music collection without fees or restrictions is important to you, Xbox One will have you covered much sooner.

2) Because TV, Movies, Sports and all that other stuff actually do matter


Although a good deal of criticism (some of it understandably justified) towards Microsoft for its emphasis on TV, Movies and Sports during the Xbox One's initial reveal in May, the point that many people missed was that gamers do not live on games alone. A large number of them also watch live TV, consume movies and episodic programming, follow real-life sports teams, participate in fantasy leagues and much, much more. Xbox One has clearly been designed to accommodate all of that, with the ability to "snap" just about any app or activity alongside your gaming or viewing experience, but perhaps the most valuable and important part of Xbox One to a core gamer is how its HDMI passthrough allows it all to exist overtop of your HD cable experience without getting in the way, only stepping in to enhance your experience when you decide to call upon it using a controller or Kinect. The Xbox One Live Guide won't just tell you what's on TV, but where you'll be able to find the same or similar content in your connected TV apps, and also incorporate other content that matters to you, such as the latest personal videos and photos that you and your friends have uploaded to Skydrive via its own channel, which naturally will be customized by you. And should you happen to be a part of a growing number of people who watch their HD content off-the-grid (in otherwords, via an antenna, there are still plenty of uses for that HDMI-in port, which in all likelihood welcome your Xbox 360 or other HDMI-compatible console.


3) Games really will be better with Kinect







There are two facts about the new Kinect that regardless what you think about it cannot be disputed. 1) Kinect 2.0 is an incredibly powerful piece of tech, well worth $100 if sold on its own. To put it into purspective, the original Kinect was 480i, and this new one inlcuded with every Xbox One is 1080p, which is going to be great for Skyping friends and family on your big TV. It can see and distinguish your entire body, including your fingers, read your facial emotions, sense your heart rate and even tell what parts of your body are supporting your weight or working the hardest during a fitness routine, even in complete darkness. It can scan your facial features and create a realistic (or as we've seen in many a Kinect Sports Rivals preview, cartoonish) capture of your likeness for use in creating custom characters. And it recognizes voice commands faster and more accurately than ever before. The gameplay possibilities that Kinect for Xbox One opens up are potentially infinite, and will become far more apparent in the coming years as developers come to grips as to how to incorporate the camera into future games. 2) Every Xbox One will come with the new Kinect, which means that every Xbox One game and every gamer that owns an Xbox One stands to benefit from its inclusion, as the developers making the games can count on every Xbox One owner having the camera in their home. How and to what degree each individual game incorporates Kinect will vary depending on the game developer, the genre and the intended audience, but the fact that every Xbox One sold translates to just as many installed Kinect devices in homes will bolster developers to be more creative and experimental on Xbox One. The more compelling and intriguing ways that gamers have to play games using Kinect, the more likely they are to use Kinect in their core game experiences.


4) Because Xbox Live is the best multiplayer service in the business


This isn't a case of "the devil you know is better than the devil you don't know." Microsoft's competition, Sony, has unquestionably made major strides towards the gold standard Microsoft has achieved with Xbox Live, and with the PS4, is getting much closer. But as the shaky launch of the PS4 has shown, in terms of delivering a robust, reliable online service, this is still technically Sony's first rodeo (Party Chat and Cross-Game Chat are both new additions to their services), and it could potentially take years for them to reach the level of performance and service that Xbox Live currently delivers--on Xbox 360. Microsoft on the other hand has been leading the way in console multiplayer gaming since the original Xbox and is preparing to make the next leap with Xbox One, bringing revolutionary new advancements like Smart Match, Xbox Live Compute and dedicated servers via Microsoft's Windows Azure cloud resources, and the next generation of second-screen gameplay experiences via SmartGlass. There's a reason why more than half of all Xbox 360 continue to pay for an Xbox Live Gold subscription, and its because they know they can expect the best performance, the most reliability, and the most advanced levels of online interaction possible on a console, while the competition will always be playing catch-up. Smart Match alone is has the potential to be a game changer, but pairing you up with people you actually want to play with, and avoiding the cheat, jerks, and foul mouths we've come to loathe being matched up with.



5) Because your Xbox Live Subscription goes even further on Xbox One


While we're on the subject of paying for Xbox Live Gold, Xbox One "Home Gold" brings even more value to the subscriber, as it only requires one Gold account to be linked to an Xbox One in order to extend the majority of that account's benefits to ALL users on that console, even if that account is not signed in. This means that members of your household can enjoy access to online gaming, digital content and entertainment apps such as Netflix, YouTube and more on your console without you having to be there, and when you go over to friend's house and log in on his or her Xbox One, everyone there will likewise be able to enjoy the same benefits as long as you remain signed in. No longer will families have to purchase multiple subscriptions a year just so that siblings or friends can play the occasional game online together, or so a non-gaming member of the household can watch a movie. And you can finally show off all the great new games and content you own to your friends remotely and enjoy it with them with far less restrictions. Of course, if you still own an Xbox 360 you'll still be able to use the same account on that console as well and enjoy all the benefits you're already used to on that platform, including the new Games with Gold program, which rewards Gold subscribers with two free games every month. Games with Gold will be coming to Xbox One in 2014.


6) Because Xbox One Family Sharing is still a thing


Even though Xbox One will now play both new and used retail games just like the Xbox 360 does, Microsoft's Phil Spencer and Marc Whitten have both hinted that one of the better and most intriguing ideas from Microsoft's original Xbox One DRM policies, Family Sharing, may eventually make its way back as an option for consumers. The exact specifics of how and when are still unknown, but the idea of being able to share a digital game with a friend or group of friends, and by extension, being able to swap, gift or even trade in that game for credit towards another are all possible features that a large segment of gamers are still very interested in as an alternative means of game ownership. If there is any game company and console that can make these realities happen, it's Microsoft and Xbox One.


7) Because it's all about the games, silly!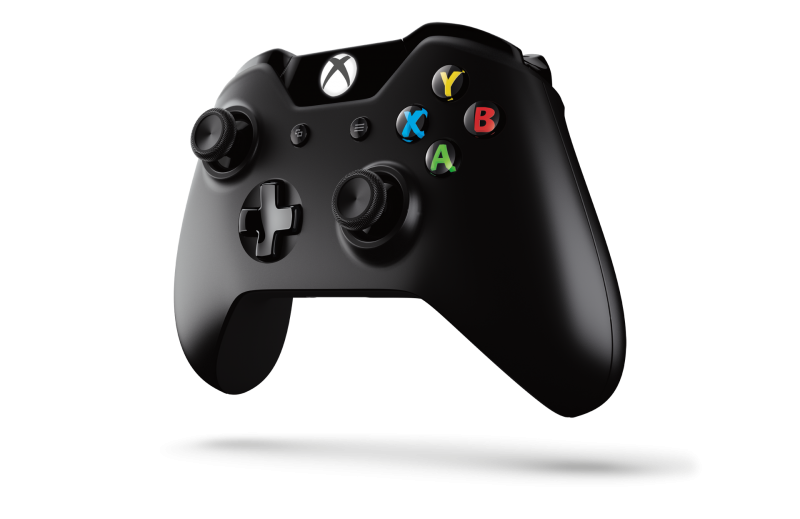 Obviously, this is the most important reason of all. Console war or not, when Xbox One becomes available on November 22nd, it will be launching with one of the strongest and highest-quality launch lineups in video game history. Not only will it be home to no less than 10 exclusive first and pseudo-first-party titles on Day One, including Forza Motorsport 5, Dead Rising 3, Killer Instinct, Ryse: Son of Rome, Crimson Dragon, Zoo Tycoon and more, these games will be complimented by an equally strong lineup of third-party titles from Electronic Arts, Activision, Ubisoft and 2K, many of which will offer added content, gameplay enhancements and features exclusive to both the Kinect and/or the Microsoft platform. In particular, both EA and Activision have both chosen Xbox One as their platform from which to show the most fully-realized versions of their most valued franchises' latest iterations, among them Battlefield 4, Call of Duty: Ghosts, FIFA Soccer 14, and Madden NFL 25. From Kinect-powered lean-and-peek mechanics to early access to DLC content; from SmartGlass and CoachGlass integration to FIFA Ultimate Team Legends, hardcore fans of these franchises know that Xbox One is where they will get the best and most complete next-generation experience, and is likely where their friends will also be playing. Gamers looking for games that are more next-wave or demand a bit more activity need look no further than Rare's Kinect Sports Rivals: Preseason and Ubisoft's Fighter Within, both Xbox One Kinect-exclusive games that promise to be leaps and bounds beyond what their predecessors were able to offer us on the original Kinect.


Finally, all gamers know that you don't buy a console just for what is available on day one, but also for what's coming, both in the near and far future. For example, Titanfall, the critically-acclaimed and highly-anticipated new IP from Respawn Entertainment, will be coming exclusively to PC, Xbox 360 and Xbox One in late March. Then on the horizon, in most likely order of appearance, are Swery65's quirky D4 (Dark Dreams Don't Die), 343 Studios' Halo 5, Remedy's mysterious Quantum Break, Lionhead Studios' Fable Legends (the first 4-player title in the action-RPG franchise and destined to span multiple years). Then throw in a mystery game from Black Tusk Studios, just about every triple-A title from major publishers and a growing selection of games from indie developers. Simply put, there's no question that if top-quality games and selection is what you are after, Xbox One is the console best-equipped to scratch your itch.