Xbox Addict's Christmas Buyer's Guide
by Khari Taylor




It's that time of year again, friends. The next-gen console launches, Thanksgiving, Black Friday and all the self-gorging and splurging on ridiculous deals for ourselves are now all behind us, and in just a little over a week's time, Christmas will be knocking at our door. It's a time for giving, not receiving, and no doubt if you're here on this website reading this article, there's probably a gamer or two in your life that you're considering buying an Xbox-related product for. No worries, Secret Santa, you've come to the right place. What follows are our best recommendations for the Xbox 360 and Xbox One gamers in your life.


Where to start? Well, if they don't' already have an Xbox 360 or Xbox One, buy them one!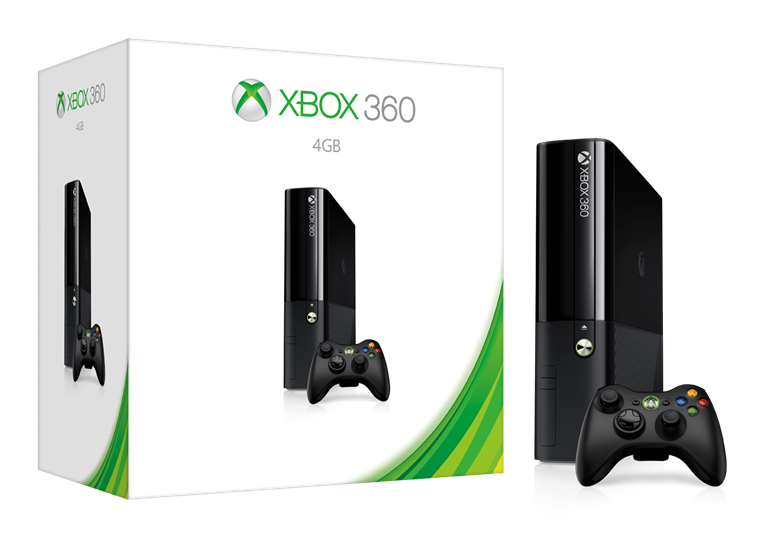 Now in its eighth year on the market, Xbox 360 is this generation's undisputed console of choice for price and game selection. There are plenty of great Xbox 360 Holiday bundle deals available right now from as low as $180-$250, not to mention many older bundle options with alternative pack-in games and even better overall value. Purchasing an Xbox 360 or Xbox 360 bundle that comes with a built-in hard drive is preferable given that some of this year's biggest titles require a sizeable and mandatory installation too large for the cheaper 4GB models to handle, but if your aim is to just provide your loved one(s) with the basic hardware and a starter game or two, just about any bundle will get the job done.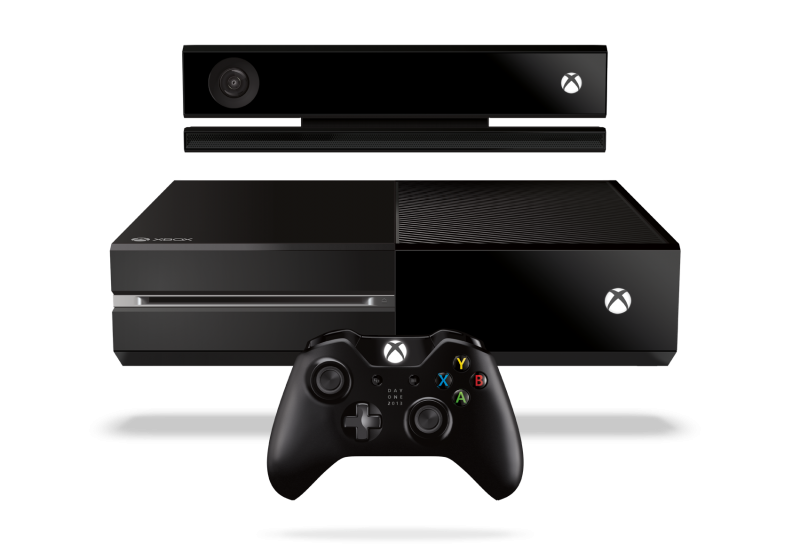 On the other hand, if you've got more than $500 of disposable income to spend on that special gamer and wish nothing less than his or her undying love and servitude, the number one recommended purchase is of course a brand new Xbox One. Regardless of how old you are, there's nothing quite like unboxing the latest, greatest game console on Christmas morning and putting it through the paces with a brand new launch game. Keep in mind that for a limited time, several recent multi-platform release titles such as Battlefield 4 and Call of Duty: Ghosts can be upgraded from the Xbox 360 version to the Xbox One version for only $10 at select retailers (check with your local retailer for details).


With the console decided, let's move on to the games.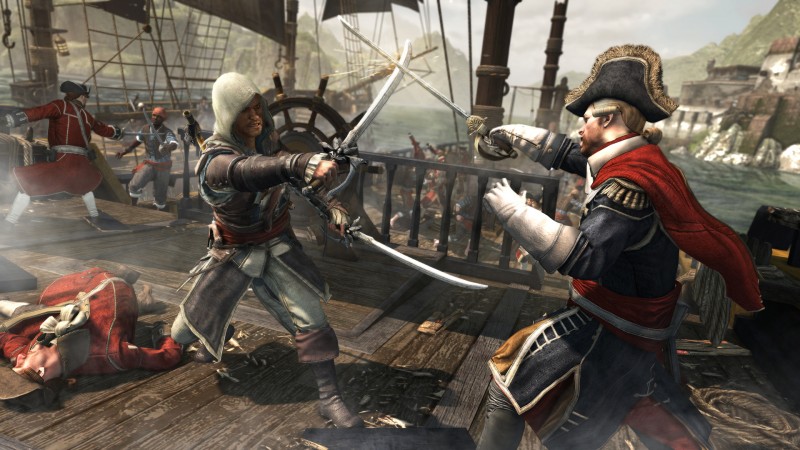 For the Action-Adventure Fan (Xbox 360) - Assassin's Creed IV: Black Flag

Black Flag is easily the front runner in this category on Xbox 360, retaining all that was good about the prior titles, improving upon the naval combat of Assassin's Creed III, and blending it with the best pirate game to ever grace a videogame console.


Runner-Ups: Tomb Raider, Splinter Cell: Blacklist



For the Racing Fan (Xbox 360) - Need for Speed: Rivals


There are few racers on Xbox 360 to compete for this title, but considering Rivals scored a 9 in our recent review, it hardly matters. Need for Speed blends the worlds of single-player and multiplayer so seamlessly that it makes one wonder why more racers haven't followed its example, and it looks, plays and sounds great to boot.


Runner-Up: Forza Horizon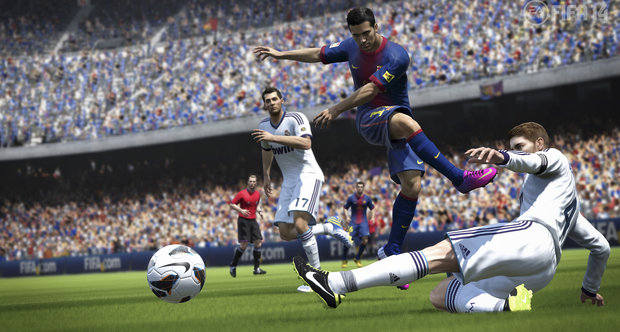 For the Sports Fan (Xbox 360) - FIFA SOCCER 14 or NBA2K14

This really comes down to whether you prefer Soccer or Basketball, but the bottom line is that these two games represent the pinnacle in how their respective sports are represented in modern videogames. In terms gameplay, there are no better sports experiences to be had on the market.


Runner-Ups: PES Soccer 2014, NHL 14



For the Strategy Fan (Xbox 360) - XCOM: Enemy Within

The standalone expansion to last year's XCOM: Enemy Unknown, Enemy Within continues to fill the unique niche of Sci-Fi turn-based strategy games sorely lacking on consoles when compared to their PC counterparts. With new enemies to fight and more upgrades, alien technology and exo-suits to choose from, players will find every choice they make in the field even more meaningful and every mistake equally devastating.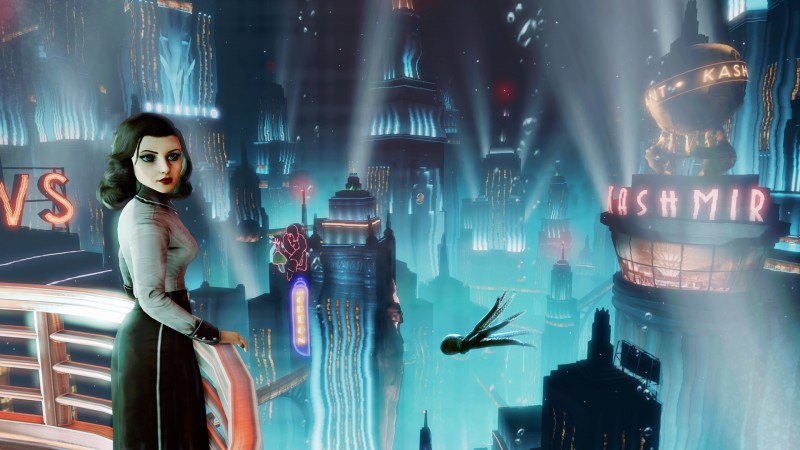 For the First-Person Shooter Fan (Xbox 360) - Bioshock Infinite


Fans of the original Bioshock as well as FPS fans looking for a gripping story, an enthralling world and a heroine sidekick you'll actually care about owe it to themselves to experience Bioshock Infinite. The recently released "Burial at Sea" DLC tying Infinite back to the first Bioshock game only makes the timing of receiving this game as a Christmas gift even sweeter.


Runner-Ups: Battlefield 4, Call of Duty: Ghosts





For the Role-Playing-Game Fan (Xbox 360) - The Elder Scrolls V: Skyrim (Legendary Edition)



It's been slim pickings for RPG fans this year, but if you haven't played Skyrim yet, this is the best adventure you could possibly embark on. Don't let that arrow to the knee stop you.


Runner-Ups: Borderlands 2, Final Fantasy XIII-2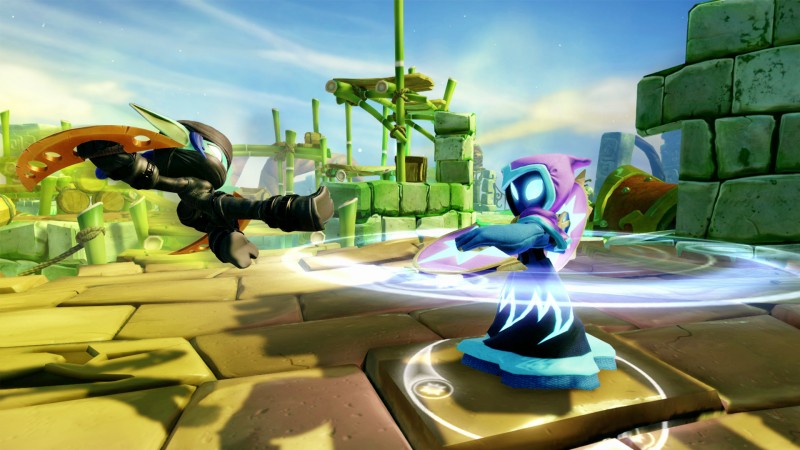 For the Kids and Kids-at-Heart (Xbox 360) - Skylanders SWAP Force or Lego Marvel Superheroes

Skylanders may have that upstart Disney Infinity nipping at its heels, but it's still our favorite game involving collectible figurines. But just in case you don't want to start the recipient down that "gotta-buy-them-all" rabbit hole, you can also opt for the no-strings-attached caped crusader antics of Lego Marvel Superheroes. Both games allow for 2-player local co-op play, perfect for sharing the fun on Christmas morning with your friend or sibling.


Runner-Up: Disney Infinity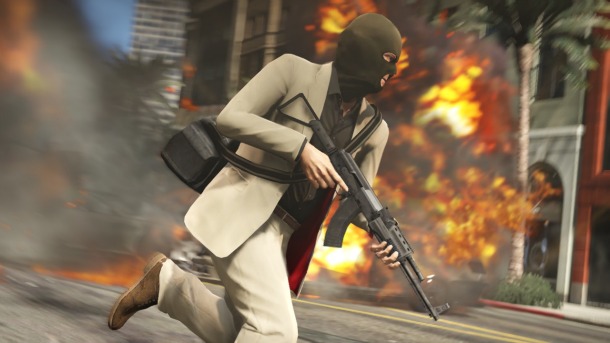 For the Mature Gamer (Xbox 360) - Grand Theft Auto V


Seriously, we mean it. GTA V is easily one of the most important, must-play open-world sandbox games of this console generation, not to mention OUR generation, but that classification should strictly be limited to gamers 18 and over. To put this game in the hands of anyone other than a mature, mentally-well-adjusted adult is an absolute no-no.


Runner-Up: Saints Row IV







For the Action-Adventure Fan (Xbox One) - Assassin's Creed IV: Black Flag

What more needs to be said that hasn't been said already? Improved next-gen water physics, particle effects, volumetric lighting and increased polygon counts all translate into the most immersive Assassin's Creed / Pirate videogame yet.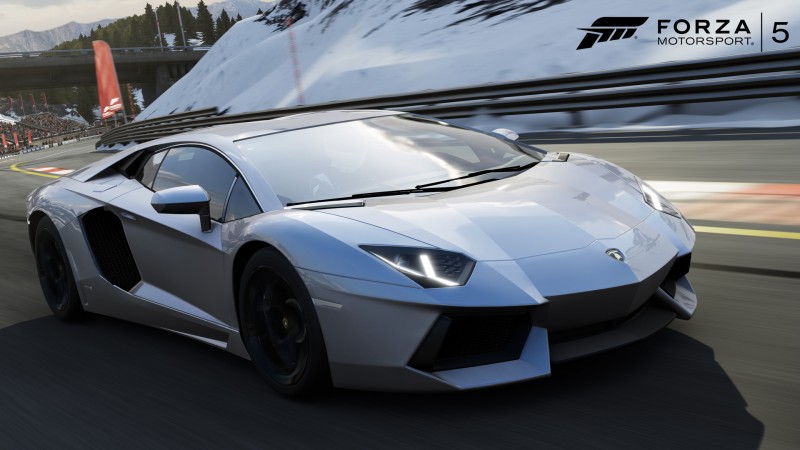 For the Racing Fan (Xbox One) - Forza Motorsport 5


There is simply no other racing game on the planet that can compete with Forza 5's visuals, audio, haptic feedback or driving model, and the game is a shining example of what Xbox One's next-generation hardware is capable of. Purchase this racer for an Xbox owner and they won't be needing another for quite some time.


Runner-Up: Need for Speed: Rivals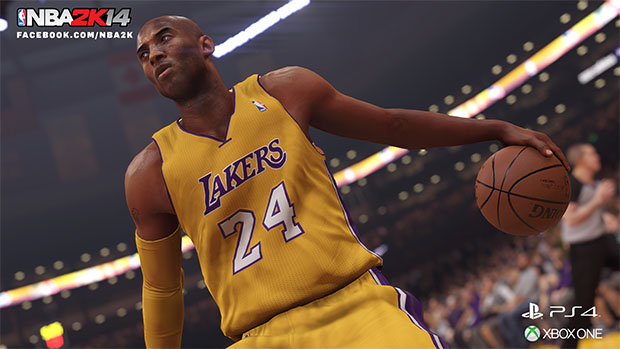 For Sports Fan (Xbox One) - FIFA Soccer 14 or NBA2K14


The same argument for either title on Xbox 360 also holds true for the next-gen versions, but players can expect to be gob-smacked by the outstanding visual upgrade that both titles have received on Xbox One. NBA2K14 in particular will leave just about anyone who beholds in in awe, even if they don't play or care about basketball.


For the First-Person-Shooter Fan (Xbox One) - Battlefield 4

Battlefield 4 and Call of Duty: Ghosts are both fine choices for getting one's shooter fix, but Battlefield 4 is the title that takes the most advantage of next-gen hardware, allowing matches of up to 64 players on large maps, not to mention plenty of vehicle options and combat on land, sea and air. The campaign's not too shabby either, and gets out of your way before it overstays its welcome.


Runner-Up: Call of Duty: Ghosts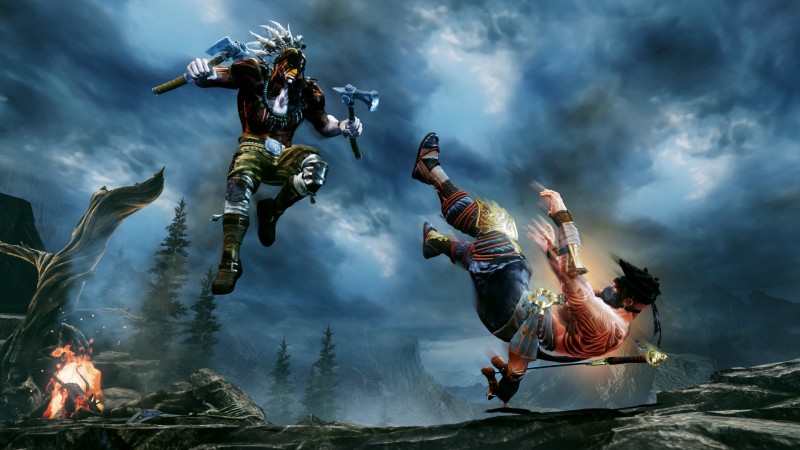 For the Fighting Game Fan (Xbox One) - Killer Instinct

It's rare for a new console to launch with a fighting game, not to mention one returning to the gaming spotlight after a 17-year absence. Developer Double Helix has done an incredible job of breathing new life into the KI franchise, not only by redesigning the classic characters from scratch and giving each one a new and distinctive play style, but also in the way that they have challenged the traditional fighting game sales model as a whole, allowing players to download the game for free with one character (Jago) and pay for each new character they want to master separately, or opt for a full or deluxe version of the game for only $20 or $40 respectively. The game also features tons of unlockable extras, Easter eggs and a robust training and tutorial mode that welcomes newcomers and turns them into pros. More characters in addition to the six already included in the game are on the way, and of course, KI can be enjoyed online or with a friend sitting beside you on the couch. And did we mention that the game looks abso-friggin'-lutely phenomenal? It's a no-brainer.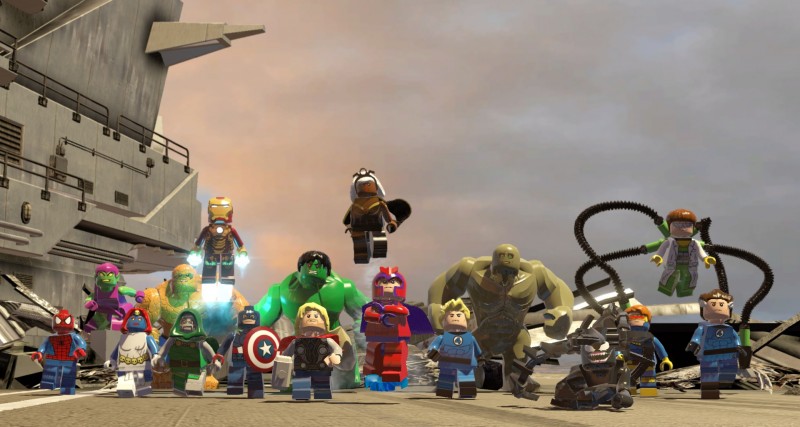 For the Kids and Kids-at-Heart (Xbox One) - Skylanders SWAP Force or Lego Marvel Superheroes

Good news! The two best game options for families this Christmas season are available on Xbox One as well, complete with a shiny coat of next-gen paint.


Runner-Up: Zoo Tycoon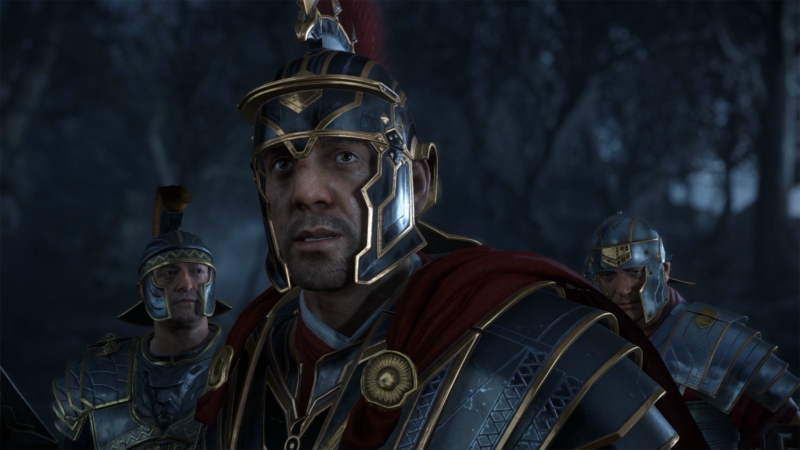 For the Mature Gamer - Ryse: Son of Rome or Dead Rising 3

This is another selection that comes down to the kind of player you are. Ryse is a gorgeous-looking hack-n'-slash that mixes the cinematic grittiness of Ridley Scott's Gladiator with an interesting, perk-based take on the gameplay mechanics made popular by the Batman: Arkham games. Dead Rising 3 on the other hand is an open-world, dark-humoured romp through a zombie-infested Los Angeles that not only dwarfs the two previous games in terms of geographic size and the number of weapons and vehicles you can craft, but also inflates the number of killable on-screen zombies into the thousands. Both games feature a meaty, lengthy campaign and online co-op as well. But as with Grand Theft Auto V, let there be no mistake. Both games are rated M for a reason: They prominently feature plenty of blood, gore, mutilations, impalements, decapitations and plenty of suggestive scenes that no gamer under the age of 18 should be exposed to on Christmas morning. With that in mind, either game is a great choice for a friend, spouse or adult offspring that's also a hardcore action gamer.





THE EXTRAS


Finally, if you're concerned that the Xbox gamer you're buying for has everything, there is always something he or she can never have enough of: Xbox Live Gold Subscription Cards and Xbox Store gift cards!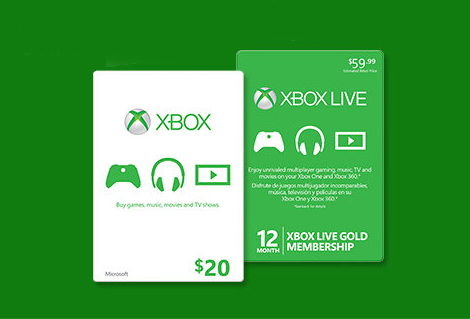 Xbox Live Gold Subscription Cards

Available in 3-month and 1-year packages, an Xbox Live Gold subscription grants players access to online multiplayer gaming, the Games with Gold program (which permanently offers members two free games each month), and access to many other entertainment apps on their console, including Internet Explorer, YouTube, Crackle, Machinima, and more. A single membership can be used across both Xbox 360 and Xbox One to access Gold features, and only one Gold membership is needed for an entire family to enjoy features like online multiplayer and local game and app sharing on the same Xbox One. Best of all, Gold Subscriptions can be stacked on top of one another for up to a maximum period of three years, so a subscription gift still has value even if your intended recipient already has a Gold Membership.


Xbox Store Gift cards

Now that Microsoft has moved their digital currency system from Microsoft Points to actual currency, Gift Cards are much easier to use and understand. These can be bought in a variety of denominations and can be used towards the purchase of any digital content available on Xbox 360 or Xbox One. In fact, they might be the perfect gift for your gamer, as they take all the guesswork out of the decision-making process and allow the recipient to buy the game or content he or she wants most!

Hopefully our guide will help make your Christmas shopping experience easier. You'd best get cracking however, as you've only got FIVE days left! Good luck!