Pinball FX2: Aliens vs Pinball DLC Review
by John Elliott





Zen Studios, those virtual pinball table masters, have recently released some new Pinball FX2 tables based on the Sci-Fi/Horror Alien movie franchise. If you are new to the world of Pinball FX2 then you are in luck as there is a wide variety of tables that are available and ready for you to choose from, not to mention these recently released tables based on the Alien franchise. As a reviewer, and a fan of pinball videogames, I have had the pleasure to play many of the available tables and I always look forward to newly released ones. This latest set of tables is no different.

Before diving straight into the gameplay it should be noted that as always Zen Studios has brought us some stunning visuals within the confines of the pinball infrastructure. It never ceases to amaze me the level of detail that they manage to put into their tables. Drawing on the Aliens theme this time around, they manage to incorporate many of the familiar sounds and/or sound bites from the Alien movies/games, along with the dings and bleeps that you would find in any pinball game. The first two tables are modeled after the movies Aliens and Alien vs. Predator where you play out the roles of some of the main characters. The last table is based on the video game Alien: Isolation.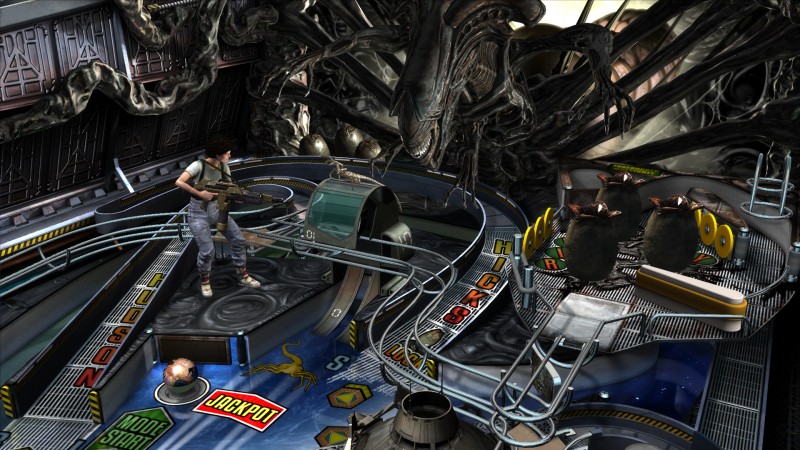 The Aliens table was a lot of fun and it was a perfect combination of speed and atmosphere. For the most part this table is smooth sailing when working on keeping the pinball moving. I did notice that when you launch into a mission the table kicks into high gear and things start to speed up, and the lights and sounds really go crazy. Zen Studios also incorporated some of movies iconic phrases, some which I was able to recognize, especially the one at the end of the game which gave me a good chuckle: "That's it, man. Game over, man. Game over!". Fans of the movie will know that this quote continues on, but to keep the game family friendly they cut it a bit short. This table offers a variety of missions such as hitting particular ramps or targets to some really cool missions where your pinball might become a fiery ball of doom.

The Alien vs. Predator table is the next one I tackled. The 2004 movie brought the two iconic monsters from the 80's onto the big screen, and now you have a pinball table based on it. Though I don't really know how I did it, I managed to get stuck in a mode on this table where I had to play inverted. This lasted for some time and was quite the twist and challenge when playing something like pinball. In another mission, which is obviously Predator to the core, your thermal vision is activated and you use it to take out your prey with what I can best describe as precision accuracy. This pinball player definitely had a hard time hitting some highlighted targets in this mode as it's quite the challenge.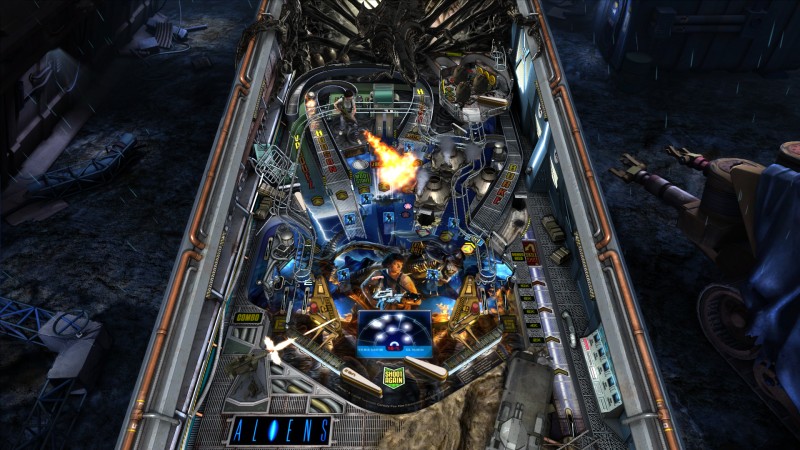 The biggest flaw of this table for me was that it was somewhat difficult to delve deep into it and unlock all of its secrets. There didn't seem to be any obvious clues to point me in the right direction; however, as someone who has only seen this movie in passing it is very possible those nuances were lost on me.

The last table of the recent released set is based on the video game Aliens: Isolation. Now I will admit that it is something I am 100% unfamiliar with so I apologize to fans ahead of time if I miss out on something that is rather obvious. This table takes place on a space station where you take on the role of another Ripley to take on even more Aliens. Why mess with the story if it works right?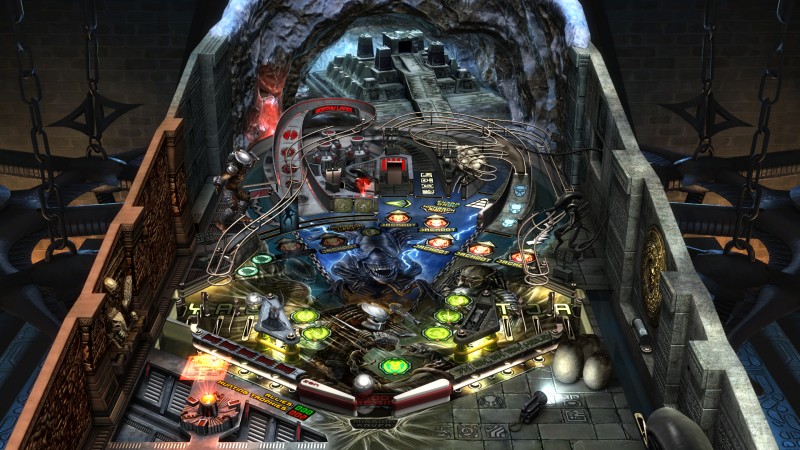 On this table you take turns between being the hunter or being the prey. With that in mind, you're either being hunted by the Aliens or you're the one hunting them. During all of this there is a unique concept of having health which is more or less a score multiplier. The more health you have the more points you score; however, on the other hand with a lower health score the harder it is to rack up points of course.

How do you not lose health you might ask? Well, you use your supply of ammo, which is tracked, along with your health, which you use on your targets. Don't worry if you get low on these as you can always shoot the ball at the supply target to get more. Aside from this interesting game mechanic of ammo and health, this table falls quite a bit short as it only has basic pinball tasks to complete. It seems to be a case of too much focus on the bright new shiny mechanic but not enough of filling out the the whole table with more fun things to do.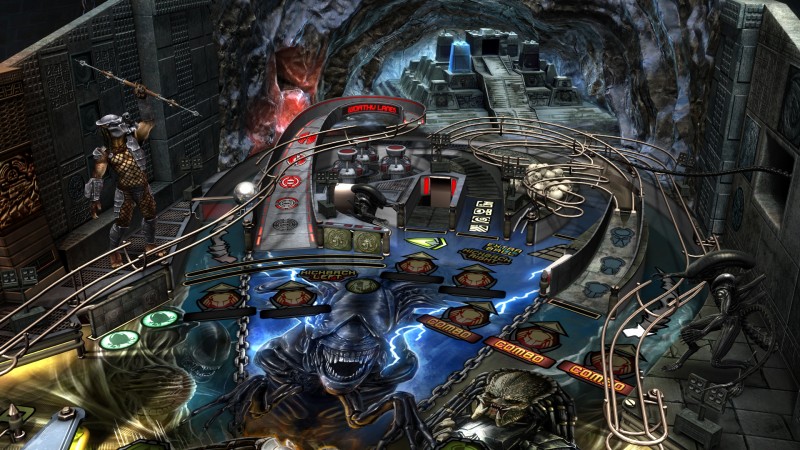 Disappointingly, the last two tables, Alien's vs. Predator and Alien: Isolation, seem to be just average, and on their own they would be easily overlooked. That being said, what will sell you on this table pack is the actual Aliens table itself, which is near perfect and it alone makes the DLC pack worth it. Just thing of the other two as bonuses. As a whole package the new Alien themed tables are fun for both fans of the Alien franchise and pinball aficionados alike. So if your looking for something new in the world of pinball, you should give these new additions to Pinball FX2 a close look.

Overall: 7.7 / 10
Gameplay: 8.0 / 10
Visuals: 7.0 / 10
Sound: 7.0 / 10