E3 2016 Xbox Press Conference Predictions
by Adam Dileva




This time of year is always the most exciting for gamers as the Electronic Entertainment Expo (E3) is right around the corner. E3 is when companies finally get to reveal what they've been working on for so long in secret, starting the inevitable hype train for their games. We here at XboxAddict get just as excited come E3 time, scouring the internet for every new trailer and announcement that happens over the course of a few short days.

This year, we wanted to take a shot in the dark and make our own predictions about what we'll see at Microsoft's Press Conference at E3 2016. Now granted, some of these are 'wish list' announcements and reveals that we would love to see happen, others are educated guesses, and lastly, some will be absolutely off, but that is half the fun though, as you never know what's going to be shown at E3, so speculation can be all over the place in terms of accuracy.

In our effort to do something differnt, we thought two of us would banter about our predictions and whatnot My name is Adam and I'm here along with fellow XBA writer Brent, and these are our XBA's predictions for what we'll see at E3 at Microsoft's 90 minute press conference, though most likely not in this order.



Adam's predictions

: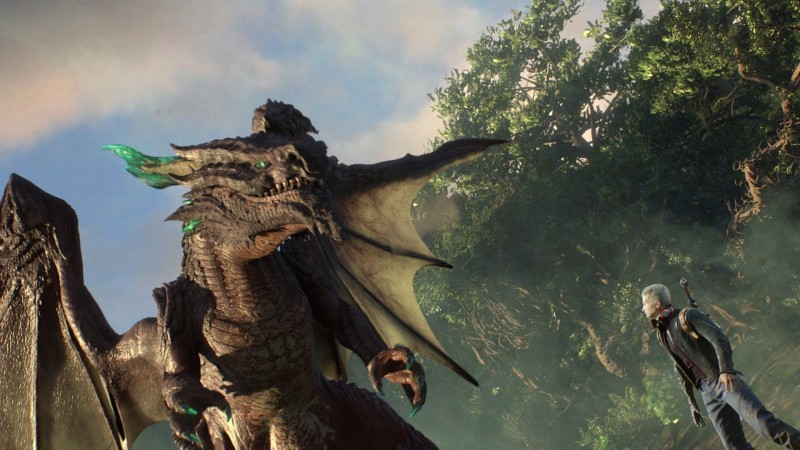 1) Scalebound: Still slated for 2017 but we will see more gameplay shown that looks super impressive. Possibly a Spring date or month revealed.

Brent: Outside of maybe a 2 minute video I don't foresee this game even being mentioned. The delay in release was considerable so I wouldn't expect anything from this game.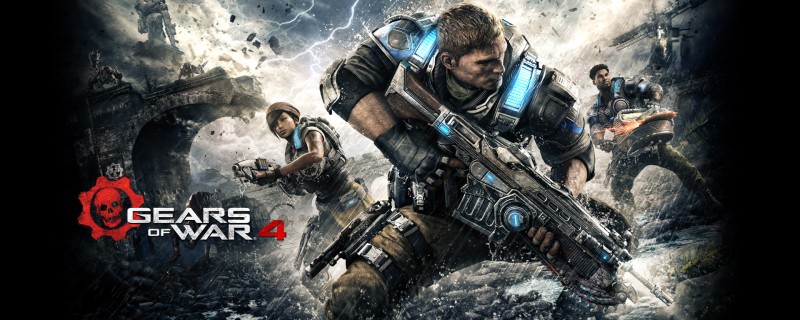 2) Gears of War 4: Campaign level gameplay will be shown which ends with some big boss reveal, or showing the new lancer, then cut to black to start the hype train. Graphically it will look astounding.

Brent: Strong possibility with this, but I don't know about the boss attack. Of course the game is going to give people a joy-gasam. Start the hype train? It's already been chugging along. Get on board!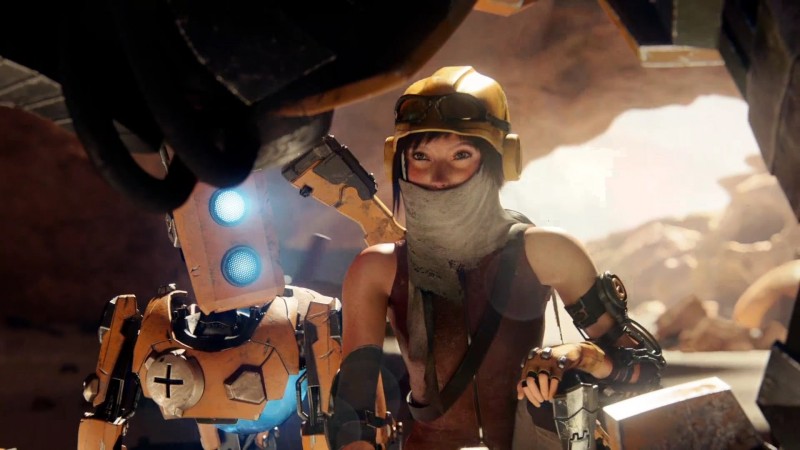 3) Recore: There will be a gameplay reveal. It will look very unique and has some sort of intriguing gameplay mechanic.

Brent: Hopefully we hear more in depth analysis as to the state of this game. Gameplay footage would be nice, but I'd much prefer to hear more details about the game itself.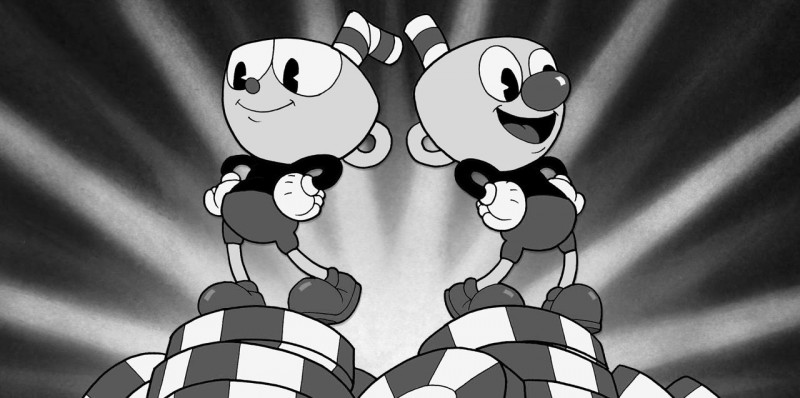 4) ID@Xbox: Cuphead is the final game shown in a lengthy montage, showcasing a huge number of games coming soon with an announcement that you can download it later the same day as the press conference.

Brent: A bunch of mediocrity and opportunities for overpriced games to take money from your wallet. Adam said one game he was excited for (and so am I), but what else is there worth of quality other than Cuphead? If you're trying to charge gamers (who are selective about where they spend their cash) $14.99 for a game not worth $4.99, then honestly what is the point?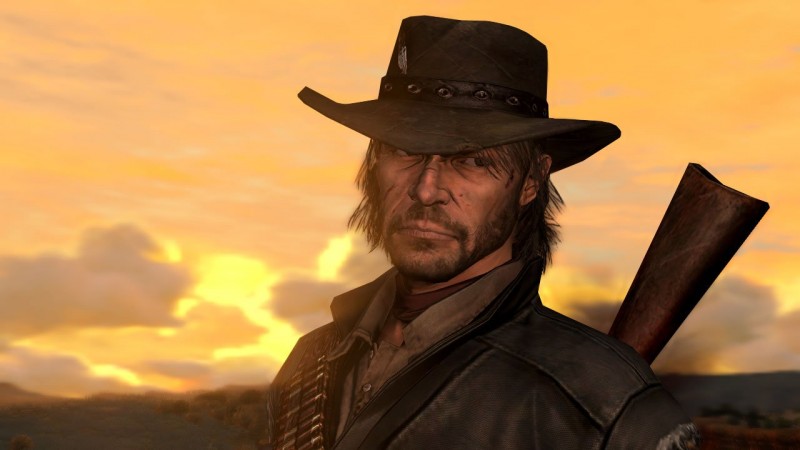 5) Red Dead Redemption 2: Game reveal. Audience loses their mind. 30 day exclusivity on DLC and original game comes free with Pre-orders.

Brent: This. 'Nuff said. Just come out, show a logo and walk out to the screams of joy from the gaming world.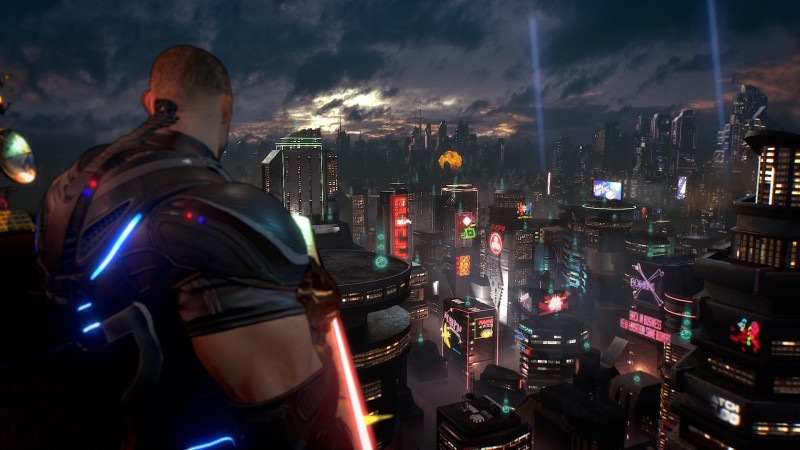 6) Crackdown 3: Full reveal, date, and beta starting this summer. Some insane multiplayer action is shown, showcasing some new modes.

Brent: With Crackdown getting a heavy push from Microsoft, I can see a lot of time spent on this game.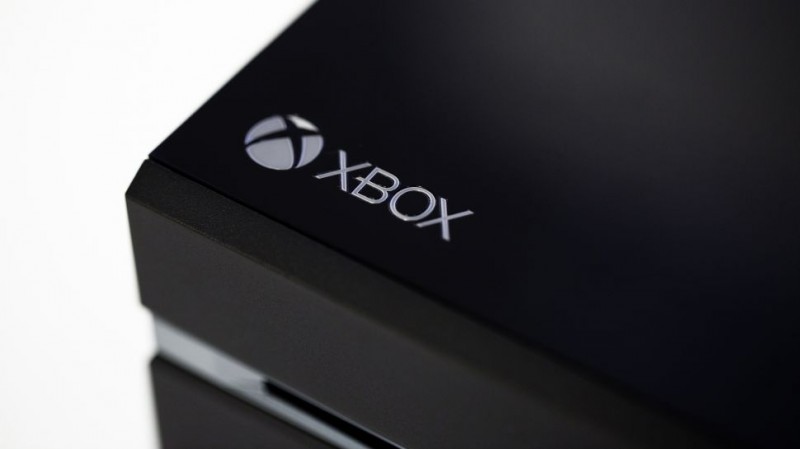 7) Xbox One slim: Price drop on standard Xbox One bundles. Slim releases later this holiday.

Brent: Hopefully Microsoft has learned something from their failed delivery of the original Xbox One to market. *crosses fingers*.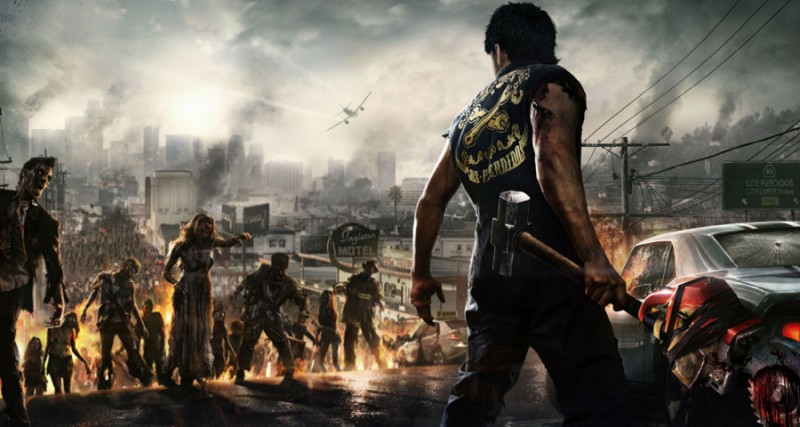 8) Dead Rising 4: Game announcement and notice of permanent exclusive. More of a 'when' than an 'if'.

Brent: Yeah, more killing zombies and looking good while doing that. Now let's see if they create another collector's edition that gets people all upset.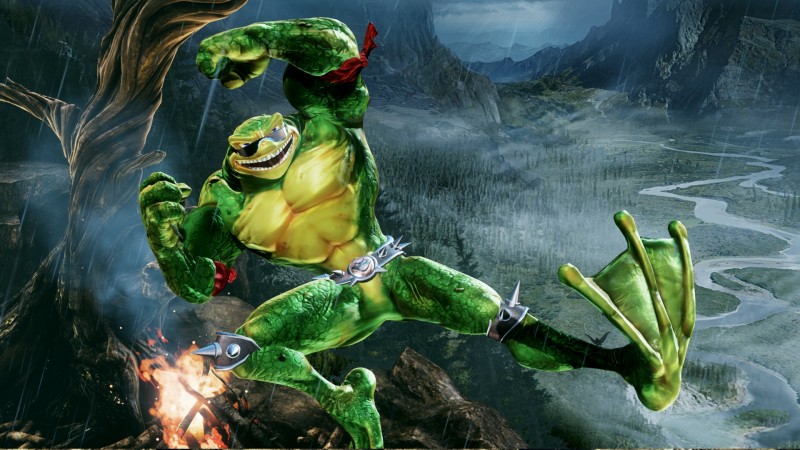 9) Battletoads: Reboot but only a very minor teaser shown.

Brent: Couple this nonsense with a bunch of backwards compatible games, otherwise they won't showcase this game all on its own.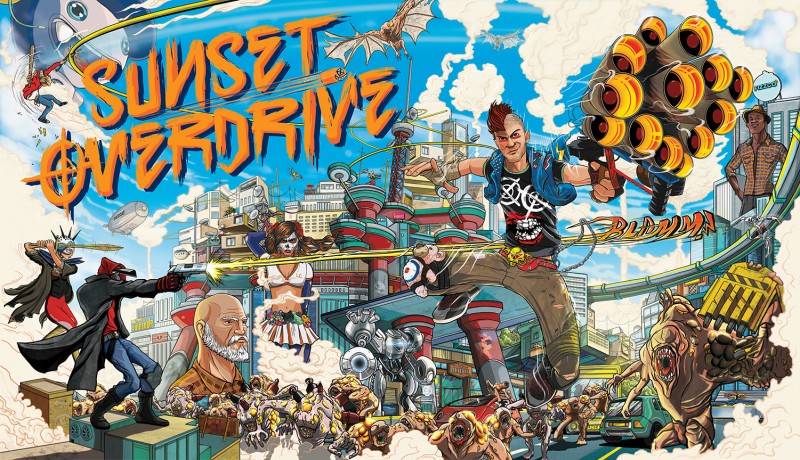 10) Sunset Overdrive 2: Small teaser with 2017 date.

Brent: Doubtful, but possible since it's a relatively new IP that could use some more energy behind it.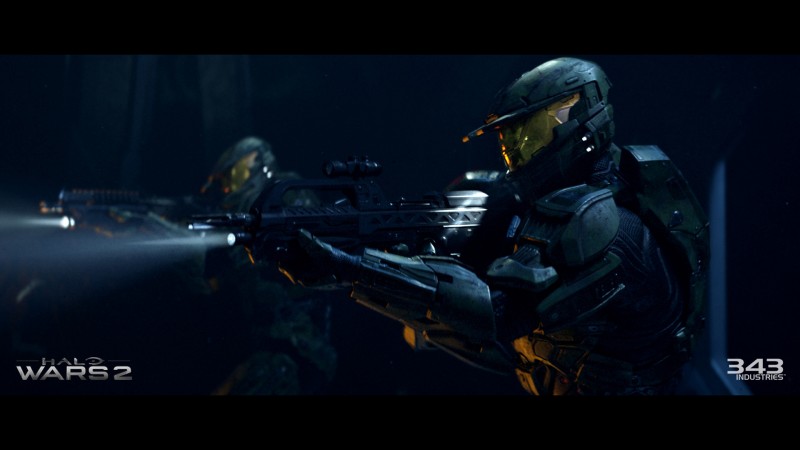 11) Halo: Halo Wars 2 has a new cinematic trailer but no in-game footage. Will release in 2017. Halo 6 gets a very small tease, possibly just the logo.

Brent: IT'S HALO. Of course they will show something Halo. Thank God.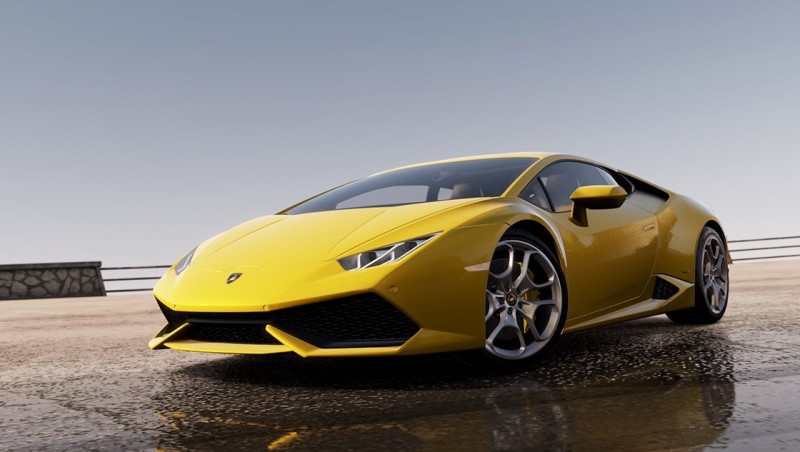 12) Forza Horizon 3: Probably a game announcement (look at the history of the franchise already). Series fans will get excited, graphically on par with Forza 6.

Brent: I hope they come big if they drop Forza Horizon 3 on us. I'm dreaming of a day when it will take me an hour or more to drive from one end of a Horizon game map to the other. I don't understand why they just don't use satellite imaging and map out entire regions such as countries in Europe or the entire United States highway system? Not there yet though. Sigh... Let's see what's next.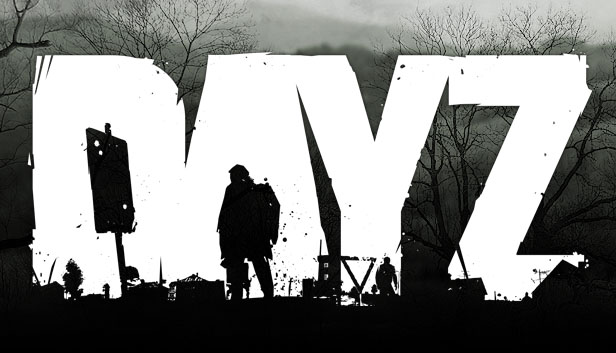 13) DayZ: Game reveal and something exclusive for Xbox players.

Brent: Whoopee?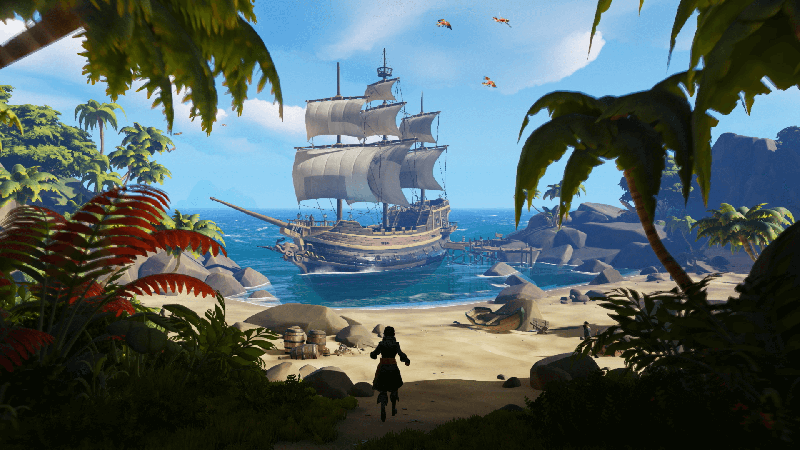 14) Sea of Thieves: Gameplay shown, 2016 holiday release announced, people cheer and say "Rare is back!"

Brent: And gamers laugh at Microsoft for finally putting Rare to good use, but then they see the game and laugh even harder to realize that Rare is no longer the company we remember. An intervention is staged for those blind believers as they are comforted on their way to accepting reality of this dwindling company.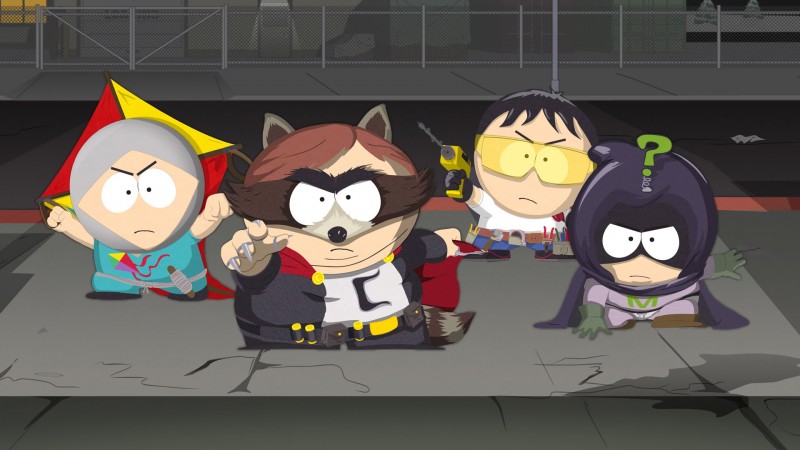 15) South Park The Fractured But Whole: Matt and Trey on stage for a new gameplay reveal, briefly talk about new classes and mechanics.

Brent: I would love for them to come out with this on stage, but I seriously doubt it. I think Ubisoft will hold this up for their conference only.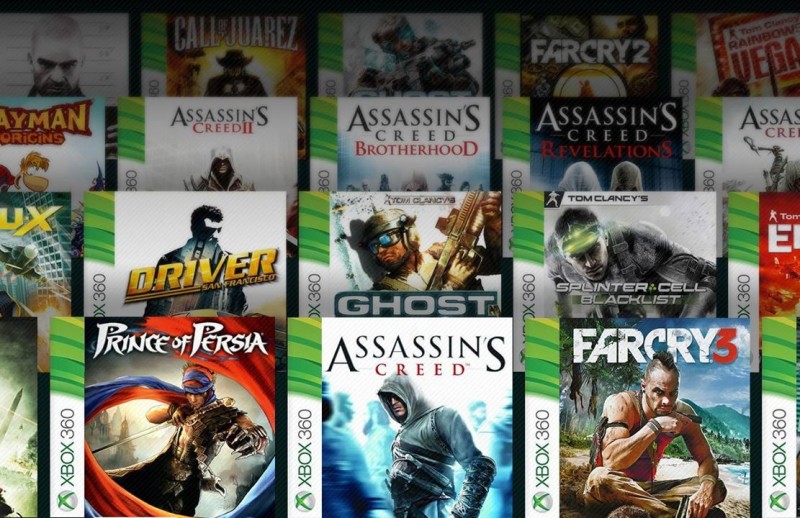 16) 360 titles backwards compatible with Windows 10: Via some wizardry.

Brent: Windows 10 will take a bulk of the time so naturally this will be integrated somehow. This is like saying the sun will rise in the East.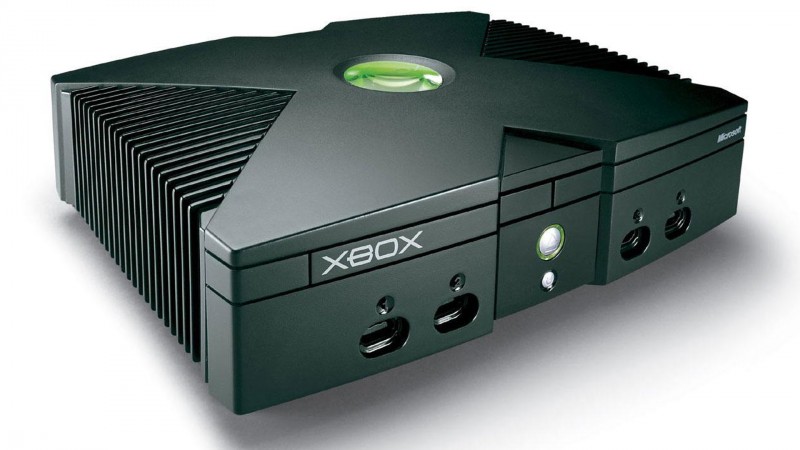 17) Original Xbox games backwards compatible: Starting today with 'X' amount of titles and more to come on a constant basis.

Brent: No. No. No. No. No. No. See readers what I have to work with here? Now you know why my logic is a public service to all of you.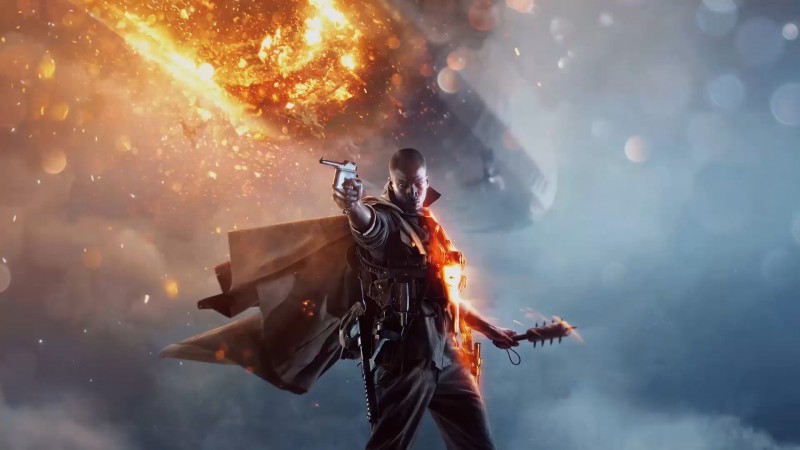 18) Battlefield 1: 64 multiplayer match shown. Some sort of Xbox One exclusivity (aside from EA Access).

Brent: With a launch this fall I think we won't see much more than maybe a level (I wouldn't trust a multiplayer match going so smoothly) because EA will want to draw out attention over the upcoming shows such as Gamescom and more. Bastards.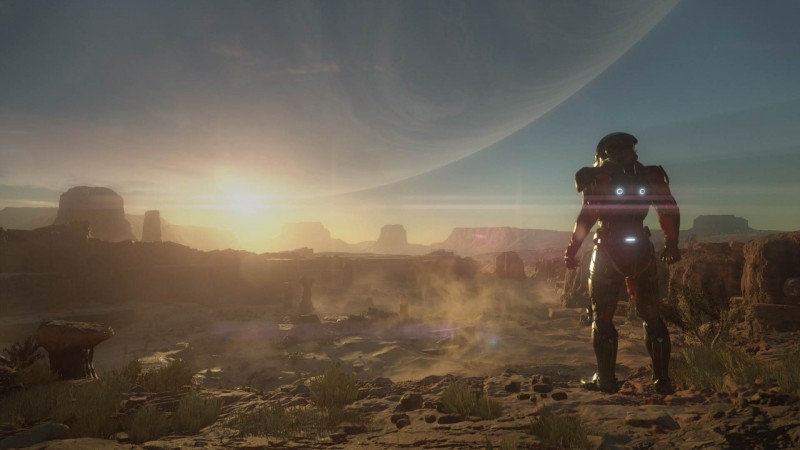 19) Mass Effect Andromeda: Game reveal but not much shown yet aside from a cutscene and no gameplay.

Brent: Anything Mass Effect will have me going crazy. I don't think my bladder could stand it. Who knows though right?




Brent's predictions

: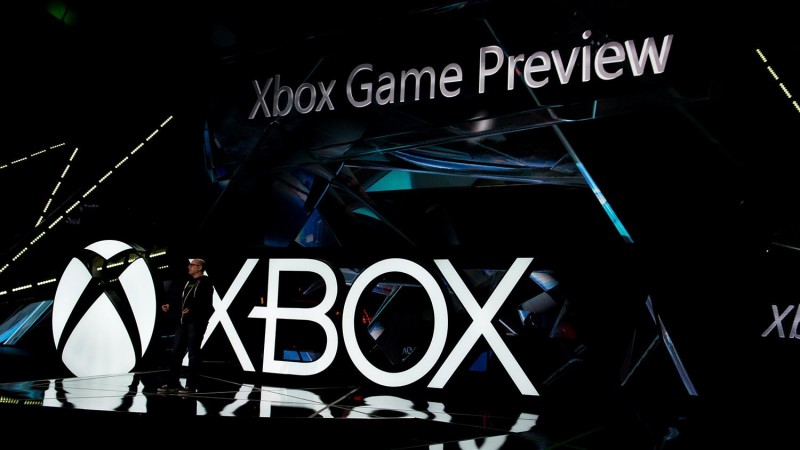 1) Game preview: It will become more of a user based focused experience to provide gamers a greater sense of value for their service.

Adam: I can totally see Microsoft showcasing the Game Preview program, boasting about how tons of gamers have gotten to play stuff early like Elite Dangerous, The Solus Project, etc, with more titles to come in the future like DayZ.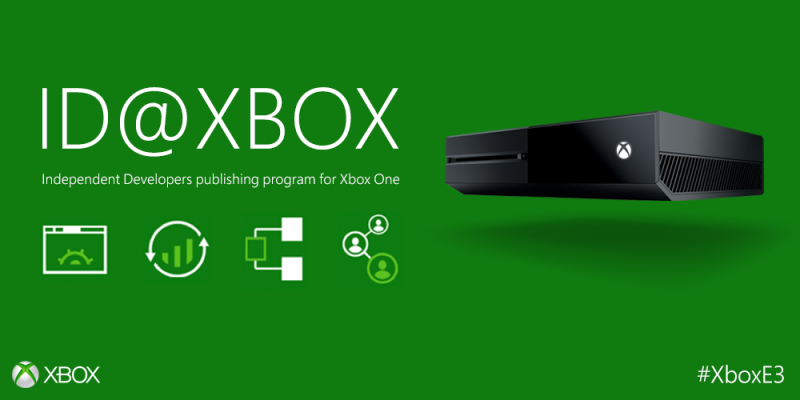 2) ID@Xbox: Will have a large showing. Not necessarily the greatest games but a large volume of probably mediocrity.

Adam: I agree a large number of ID@Xbox titles will be shown, but disagree about the mediocrity. There's quite a few that I'm still waiting on, especially Cuphead which I think is going to be fantastic.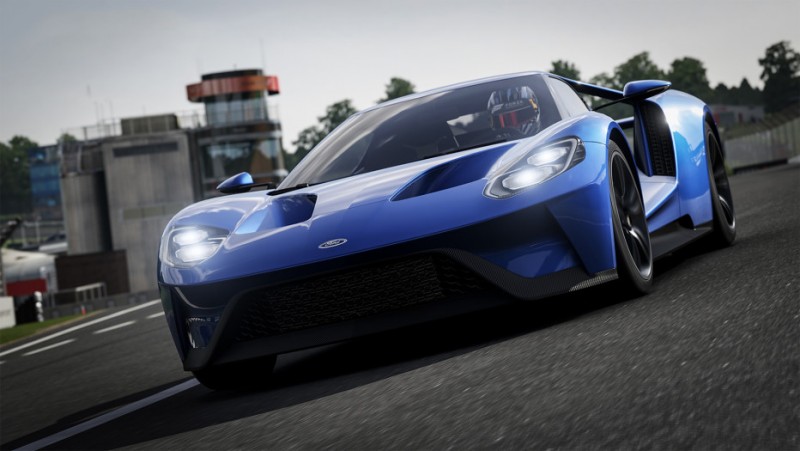 3) Forza: Some free content launch during the show for everyone.

Adam: Yeah. Most likely they'll talk about how millions of Forza fans love their cars, so here's a new pack to download right now for Forza 6. This is when they'll most likely announce Forza Horizon 3.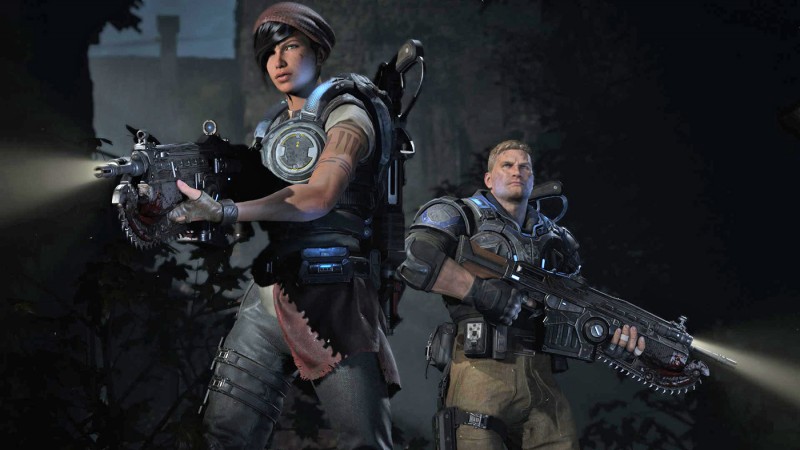 4) Gears of War 4: Will have more to show but it won't be that much content.

Adam: With only a few months till launch, I think it will take a good chunk of their show. The game is almost done, most likely polish at this point, and it's their big game this holiday. They'll show campaign as everyone already got to play the open beta.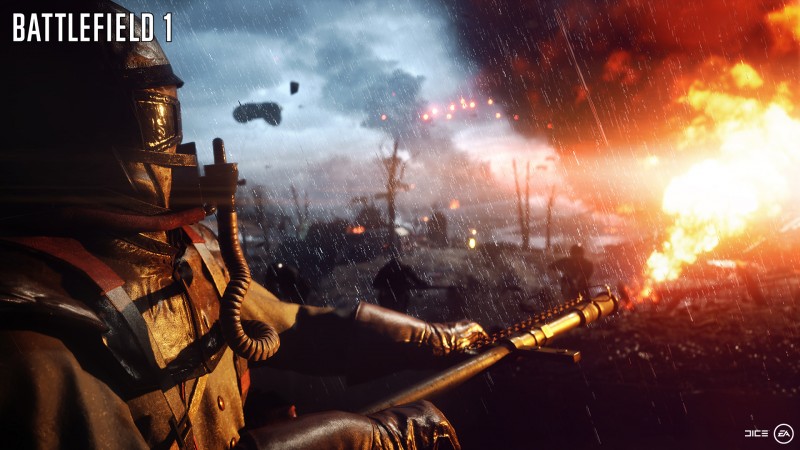 5) Battlefield and COD: These two juggernauts will once again fight it out for best shooter.

Adam: If any of the online reaction is to be believed, Battlefield 1 has already won, and I completely agree. Call of Duty won't be on Microsoft's stage since they no longer have the agreement they once did (Sony is their exclusive partner now), so Microsoft will now back Battlefield 1 with some sort of exclusivity, be in pre-order bonus or something else (aside from EA Access).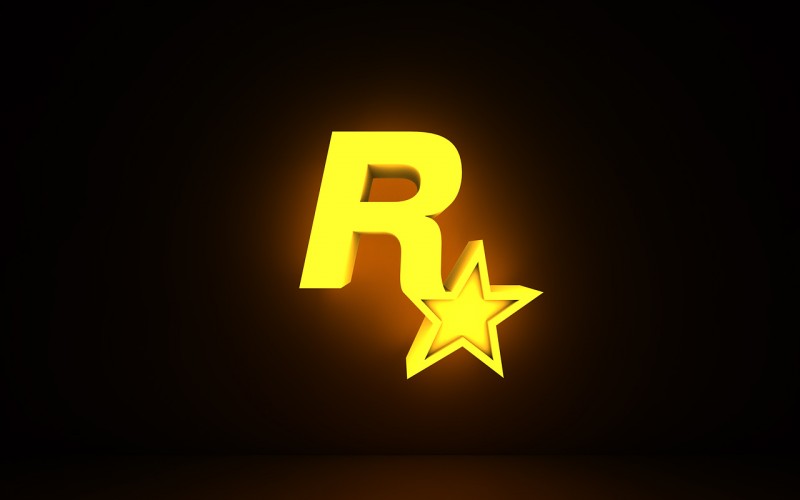 6) Rockstar: Comes out and announces Red Dead Redemption 2 with the original as either a download title bonus (i.e. Fallout 4) or a pre-order bonus. Drops the mic, throws hundred dollar bills in the air, and walks out like a champ.

Adam: I totally see Red Dead Redemption 2 announced on the Xbox stage as well. Completely agree with the original coming as a bonus. While the raining of dollar bills won't happen, I would give almost anything to see that though.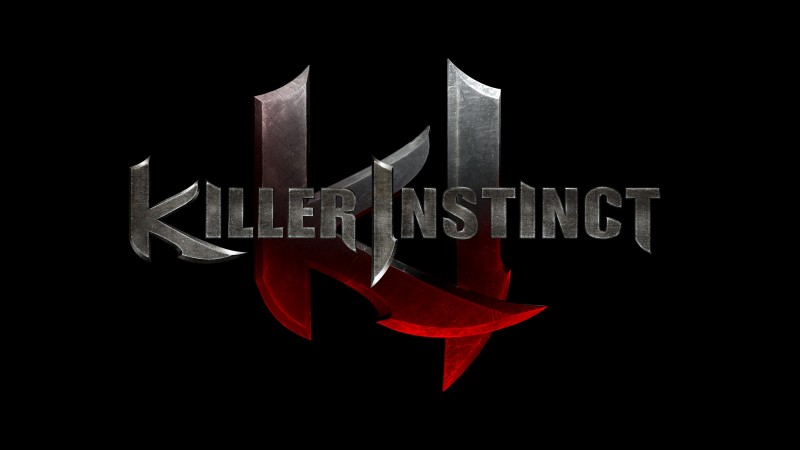 7) Killer Instinct: More content announed.

Adam: Possibly announce PC cross-play? Tease the first character from Season 4 as well.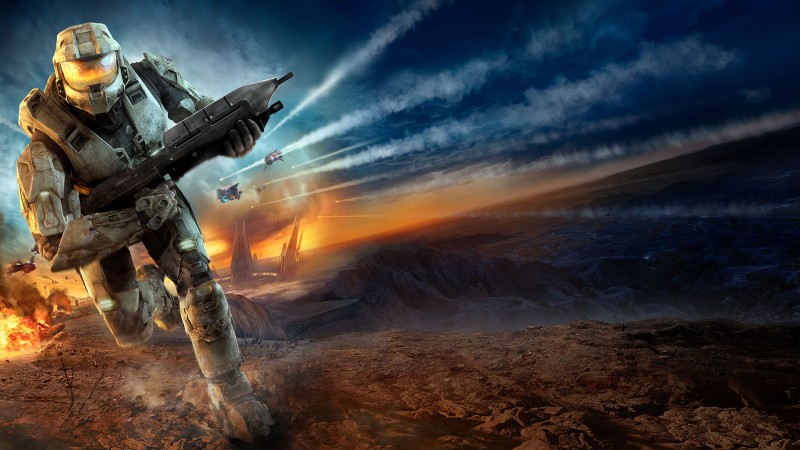 8) Halo: Halo Wars 2 and other Halo related (e.g. Halo 6) content will be shown.

Adam: DUH!!! Seems like a given. We already know Halo Wars 2 will have some sort of showing most likely. I'm hoping for a small teaser of Halo 6, though not much as Gears 4 will be the focal point for this year.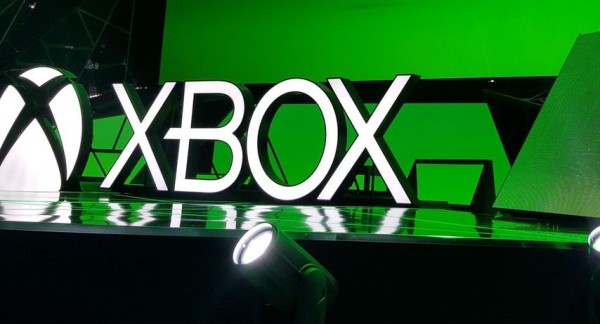 9) Xbox One Slim or "Scorpio": Next one of two possible upcoming consoles shown.

Adam: I'm betting the Xbox One Slim, as opposed to the Scorpio (4K / VR). Slim can come out quite soon after announcement, maybe even this holiday, whereas I think Scorpio isn't until next year sometime. They may talk about it briefly, but not many details or else you have people not buying now since they want to wait for the new one.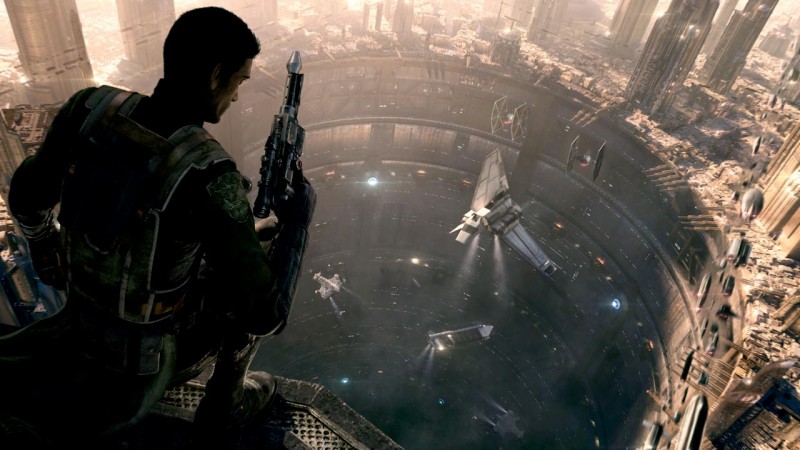 10) Star Wars: I will go hysterical should some surprise from Visceral Games about their Star Wars project is announced or a possible Bioware Star Wars anything!

Adam: Bioware has its plate full with Mass Effect Andromeda, so I won't hold my breath about any Star Wars announcements.

--------------------------------------------------------------------------------------------------------------------------------------------------

So there you have it. XBA's predictions (though most likely more a wish list) of what we expect and or hope to see at E3 from Microsoft. Let us know what you think we'll see at E3 on our forums and let's hope some of these bold expectations comes true! If they do, there will be many excited Xbox fans like ourselves ready for all of it to release.