Marvel's Women of Power - Pinball FX 2 Table Review
by John Elliott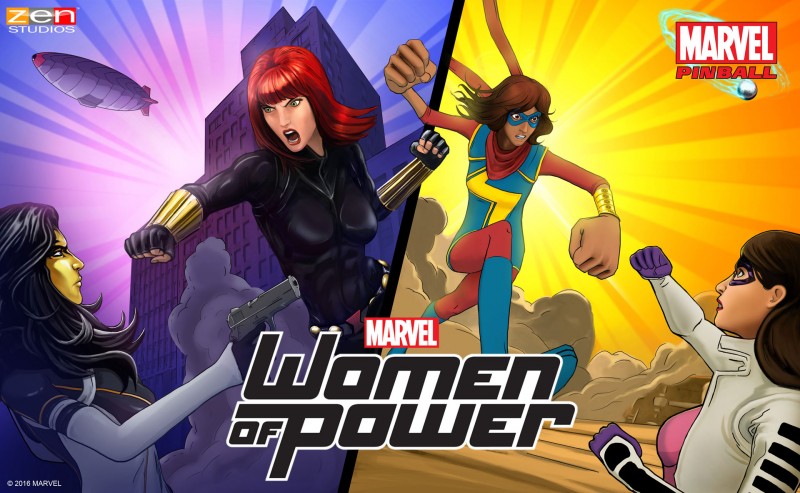 Zen Studios continues to excite players with their virtual pinball tables, combining extraordinary table designs with rich and well thought out story lines to create a pinball experience that satisfy in both the areas of in-game mechanics and entertainment value. In the latest release for Pinball FX2 we get to delve into two original story lines created for the heroines of the Marvel Universe. You will likely recognize Black Widow, She-Hulk, and Spider Girl in Women of Power. In A-Force they battle to restore reality after the explosion of a cosmic cube thrusts them into an alternate Soviet controlled reality. Women of Power Champions features less mainstream characters, such as Squirrel Girl, America Chavez, Sister Grimm, and Spider Gwen as they help Ms. Marvel retrieve a stolen lock box from Bombshell. Like a brand new comic book out of its packaging, I couldn't wait to turn the page, or in this case jump into the first cut scene of these stories.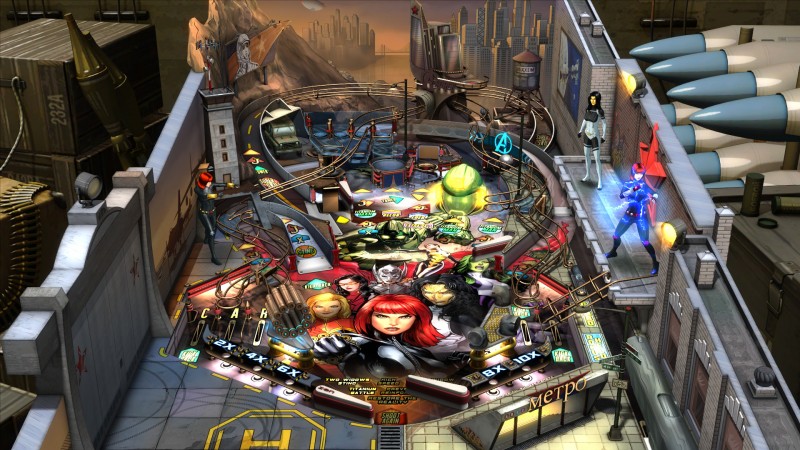 The two new Marvel tables complement each other, as Women of Power A-Force is darker in both graphics and story while Women of Power Champions is more lighthearted and comical with a vibrant table design. Each table features the requisite objectives of hitting sink holes, bumpers, ramps and special items unique to each one. There are also some unique elements as each heroine brings their own unique skills to help Black Widow and Ms. Marvel. The supporting characters might use their powers to so such things as slow down the enemy, hit targets, or provide an awesome points boost.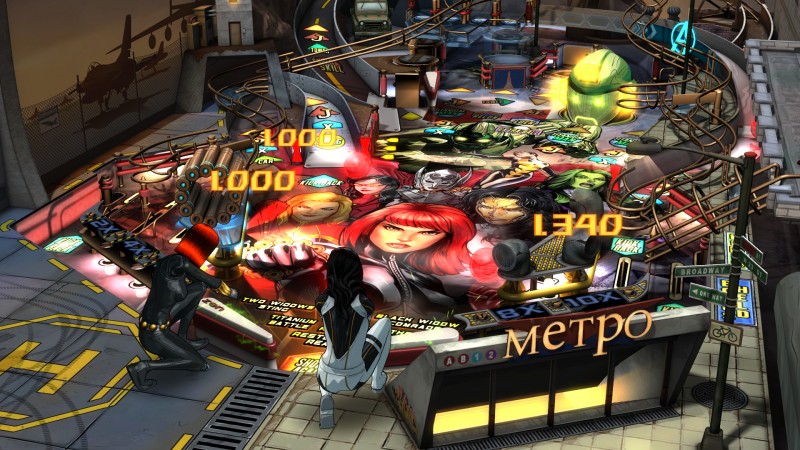 Graphically the tables are exquisite as always. From the animated special story modes to the small design elements like the themed ball launcher (Black Widow's pistol and Ms. Marvel's cash register). I especially liked Ms. Marvel's fist save where she reaches out her extendable arm to block your ball from going out. The voice work is also of notable mention. In these tables, especially Women of Power Champions, there seemed to be more direction provided on how to complete the objectives involved in each table. This was a welcome addition as it can become difficult to read the prompts in the box on the top left of the screen.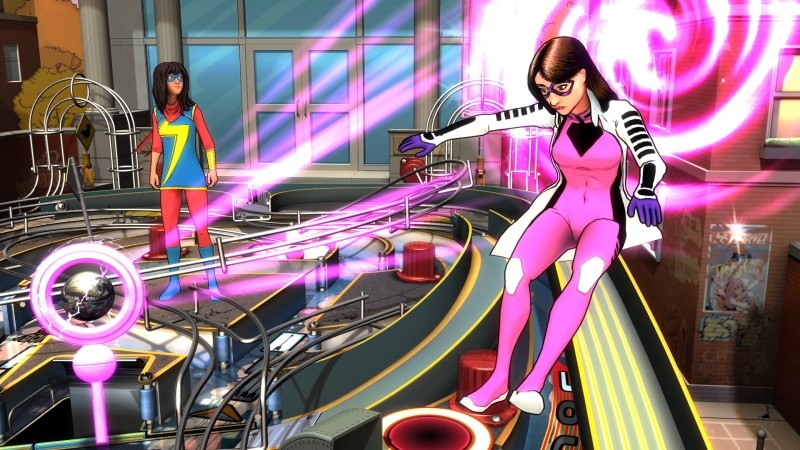 All in all, each table was enjoyable, however, my preference was definitely the Women of Powers Champions table with the unique voice work, table sounds, bright design, and overall playfulness. This table also piqued my interest to look into the heroines less familiar to me. It is definitely great to see lesser known Marvel characters being highlighted in stories and games such as these. The Woman of Power tables will not only entice you to keep playing for better scores, but will also keep you coming back to try to complete the story and see how it all plays out in the end. A must download for fans of the Marvel Universe, virtual pinball fans, and of course those who consider themselves strong female powerhouses.