PowerA's Gears of War Component Kit for the Xbox One Elite Controller
by Adam Dileva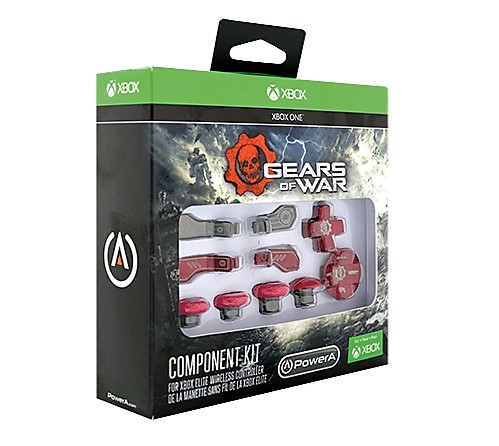 Gears of War 4 was recently released on Xbox One and Windows 10 to critical acclaim, and of course you being the massive Gears fan you are, already own and have beaten the game. If you're like me, and are a true diehard fan, you have the replica chainsaws, special editions, and numerous Gears of War toys for your collection, so what else is there for you to get? Well, if you are lucky enough to own an Elite Controller for Xbox One, then PowerA has you covered with their Gears of War Component Kit, meant to up your game in Gears style.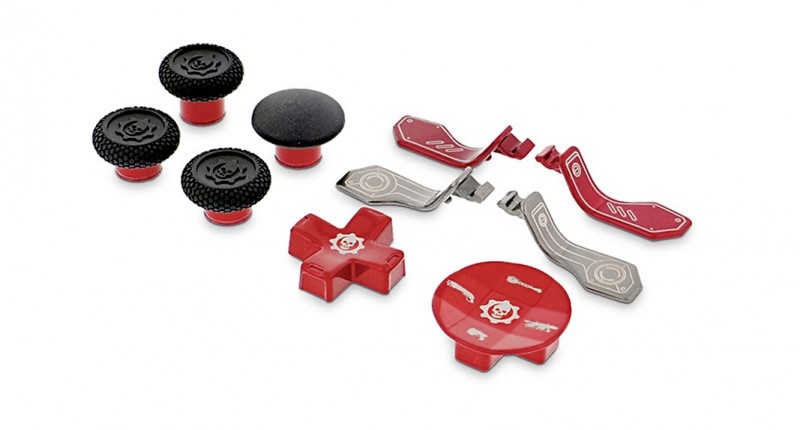 So, if you haven't managed to own, or even test out, an Elite Controller, then you need to remedy that first as soon as possible. Sure it has a high price tag, but once you feel the difference versus the standard Xbox One controller, it's not even a contest which is better, and going back is really hard to do. It's a fantastic investment for any serious gamer.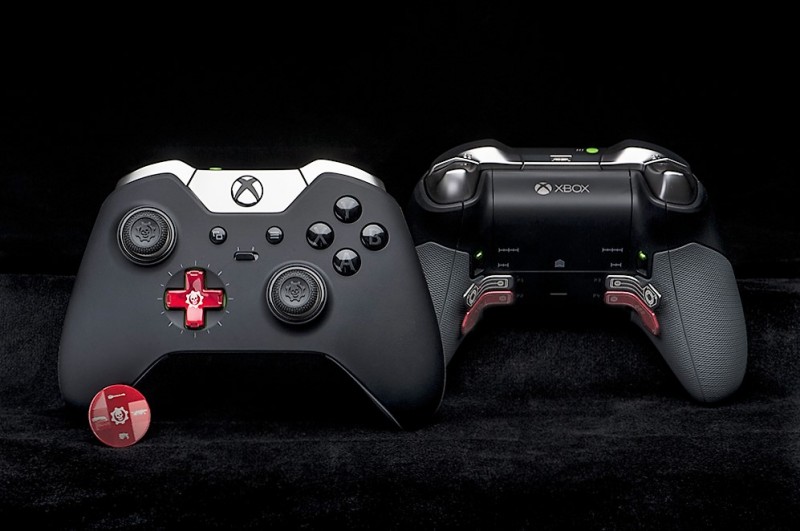 One of the biggest features the Elite Controller possesses is the ability to easily pop off and swap the thumb sticks, the directional pad, and the paddles since they are simply magnetic. To be completely honest, I thought a ton of companies would be putting out special versions of these parts, but PowerA seems to be one of the only ones onboard for early adopters with disposable income.

So what's included in the box? 10 pieces, all of which are Gears themed, even if thinly. You get:

- 2 Standard Analog Sticks
- 1 Mid-Tall Analog Stick
- 1 Domed Mid-Tall Analog stick
- 2 Upper Paddles
- 2 Lower Paddles
- 2 Directional Pads (standard and disc)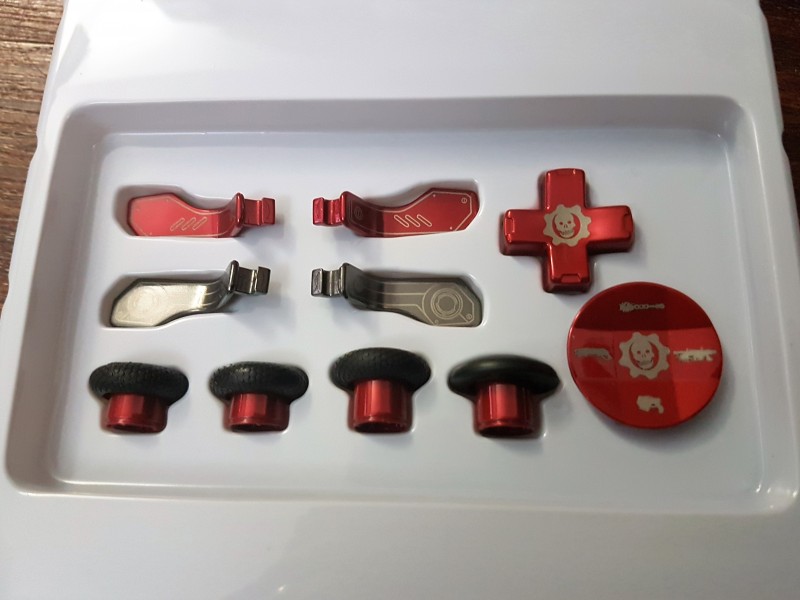 You may notice by that list above though that there's no Tall stick. I'm not sure why it's omitted, but I don't tend to use it anyways, so no loss for myself, but it might bother others. To be completely honest, I was expecting some cheap plastic pieces, but alas, they're officially licensed by Microsoft, so they are dense and made of metal, just like the standard pieces meaning that they are fully compatible and magnetic as well. They apply and remove just the same as the standard pieces which is a bonus.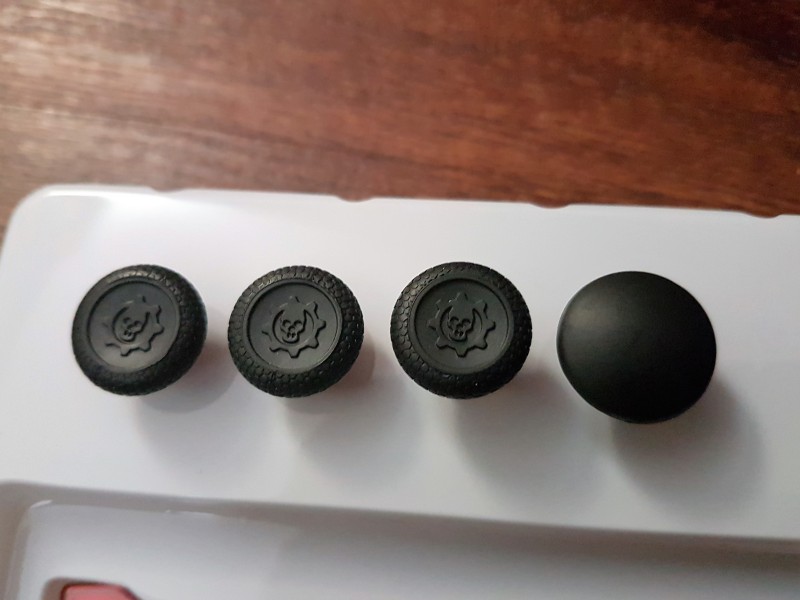 The detailing on the Directional Pad is a nice touch as it displays the default loadout weapons for most match types. My only complaint with the directional disc is that the printing of the weapon icons isn't very detailed, especially the pistol icon, as it simply looks kind of like a blob unless you know what you're looking at (though I'd assume so if you're purchasing this product).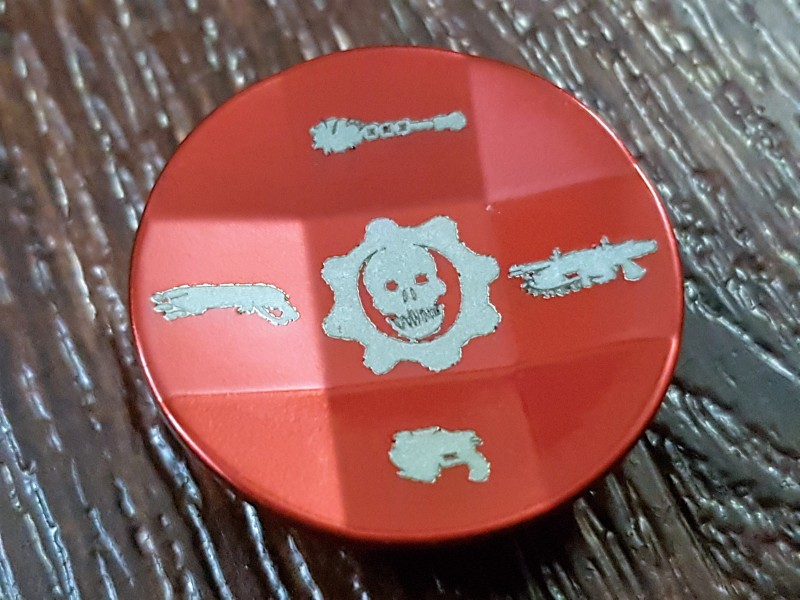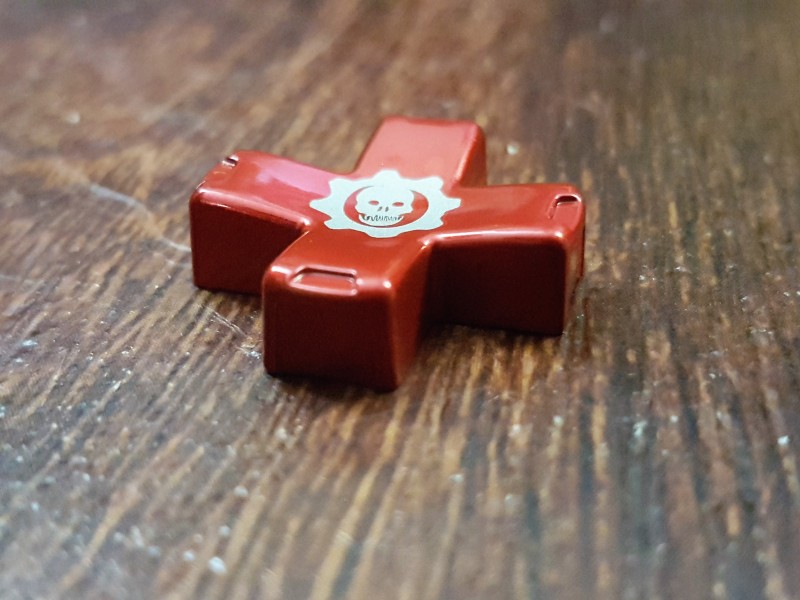 The sticks (aside from the domed one) have a different texture to them compared to the standard Elite controllers ones, and the Crimson Omen is displayed right in the middle, for looks and for slightly more grip. The tips of the sticks seem ever so slightly wider, which I'm starting to actually prefer. The extra texturized grip on the outer rim of the sticks has made me switch to these sticks over the standard ones. Now, does this translate into me being better at games? Who knows, but it feels slightly better.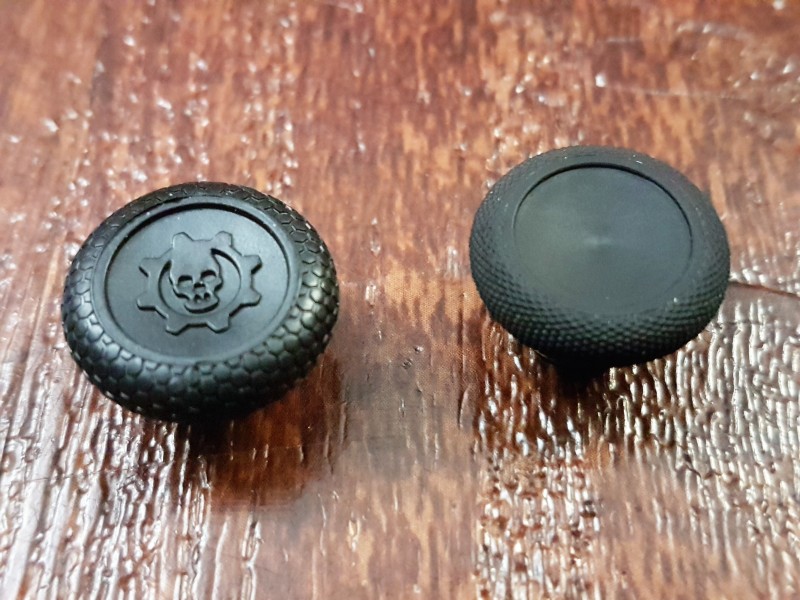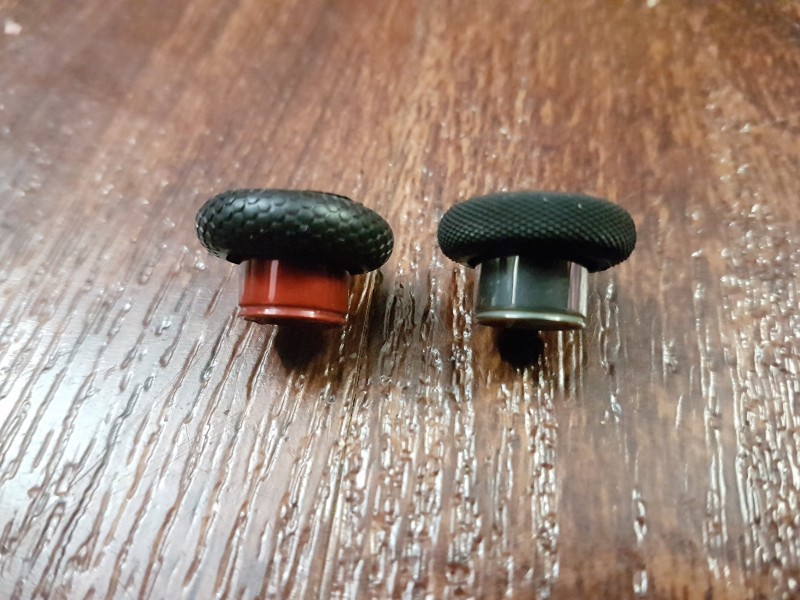 The other difference you'll notice is the paddles for the controller. The top ones seem to be exacltly the same as the ones that come with the controller, but the lower ones are drastically different in size than the ones that come with the Elite Controller. They are simply a flipped version of the upper paddles, meaning they are only half the length of the standard lower ones. This means you can't use it the way you've become accustomed to using the standard lower paddles and have to relearn with this half size set. Sure, some people will prefer it, but I vastly prefer the standard long lower paddles. Do what I do and use the Gears upper paddles and default lower paddles; problem solved. My only other nitpick about the paddles is that the etched design on them is very bland. It would have been cool to have some special artwork, or even the Crimson Omen again, but they're very generically decorated.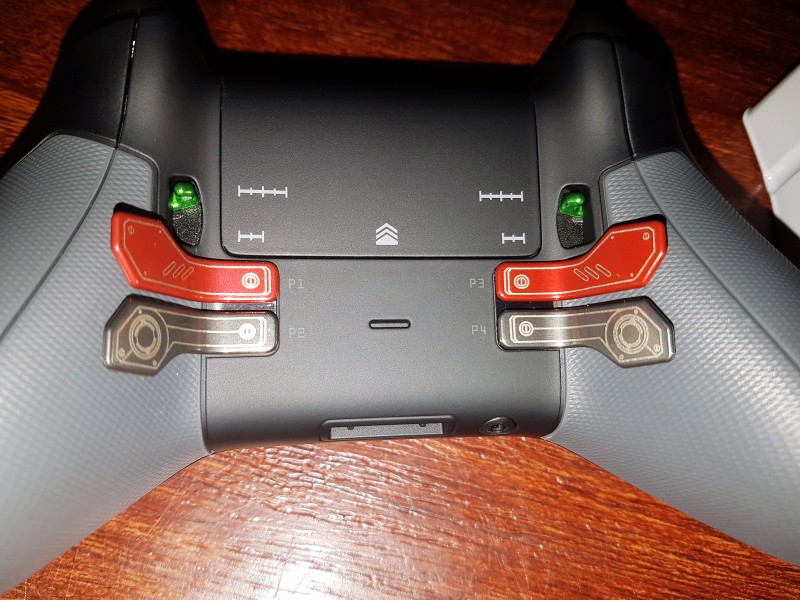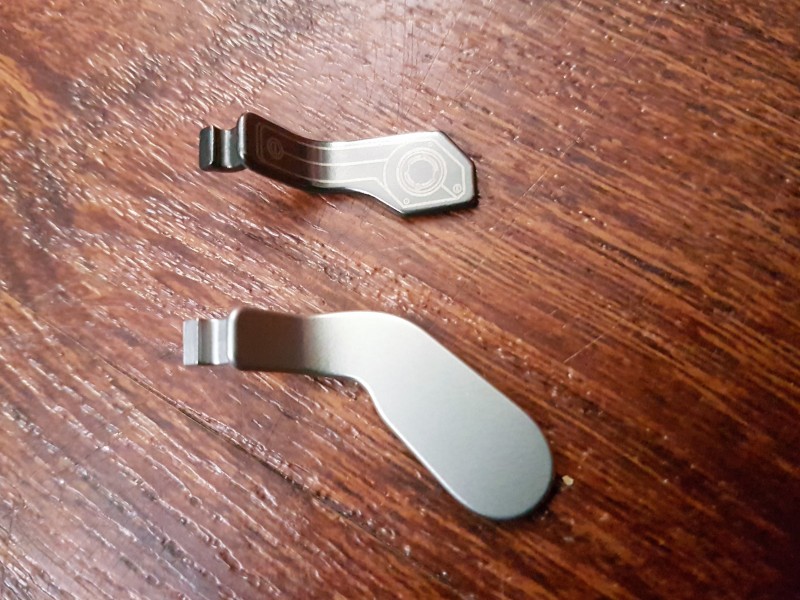 The only thing missing from this Kit is a small carrying case or foam insert for the Elite Controller carrying case to keep them sae and secure when travelling (like where the default set goes in its carrying case). That would have justified the $30 asking price in my opinion. Yes, $30 is a lot for 10 pieces of small metal, and it's not cheap, but you've also spent $200 on an Elite Controller, so…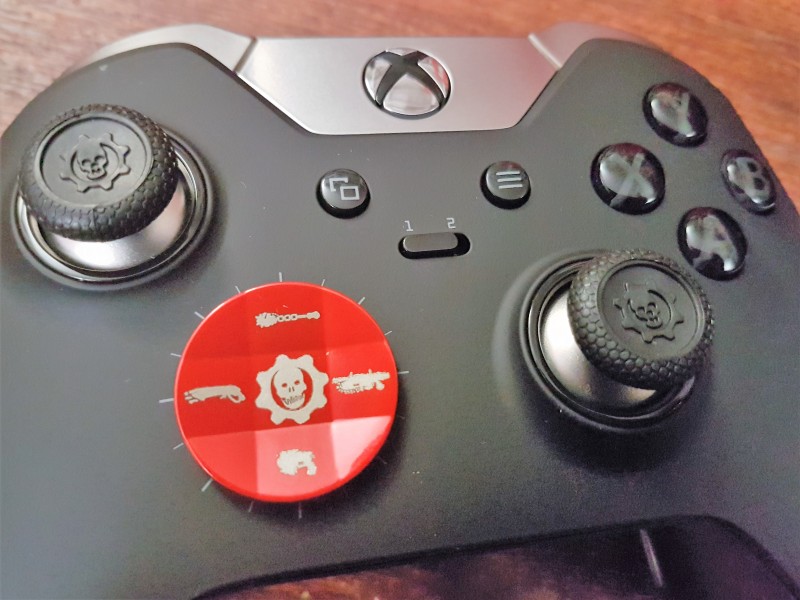 If you've lost a piece or two from your Elite Controller, this Gears of War compenent set is a no brainer to replace them with. If you're a massive Gears fan like myself, and couldn't afford the Gears of War Elite Controller (ummmm, $249.99 CDN up here) then this is just another small touch you can add to showcase your fandom, possibly even slightly improving your game with its varied pieces from PowerA.