King's Quest Episode 5: The Good Knight Review
by Adam Dileva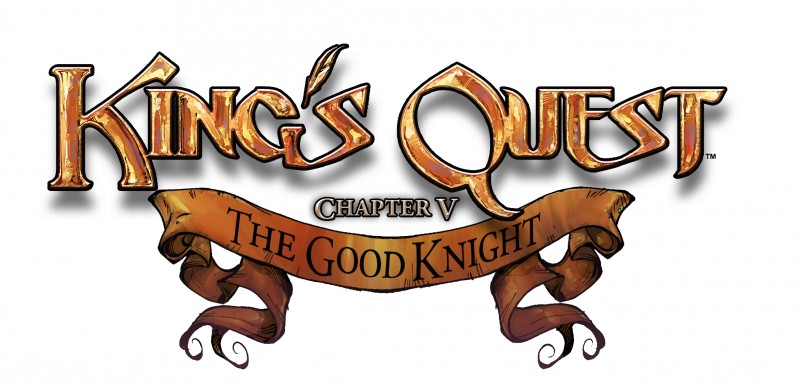 It seems like almost forever when we were introduced to King Graham in The Odd Gentlemen's reboot of the classic King's Quest. While it was only a little more than a year ago, the fifth and final chapter has finally been released, allowing us to conclude Graham's adventures and take part in just one more story before the credits roll. While I jumped into the series late, not until the fourth chapter was released, I've thoroughly enjoyed my time with each episode, even if each feels slightly different than one another and some better than others.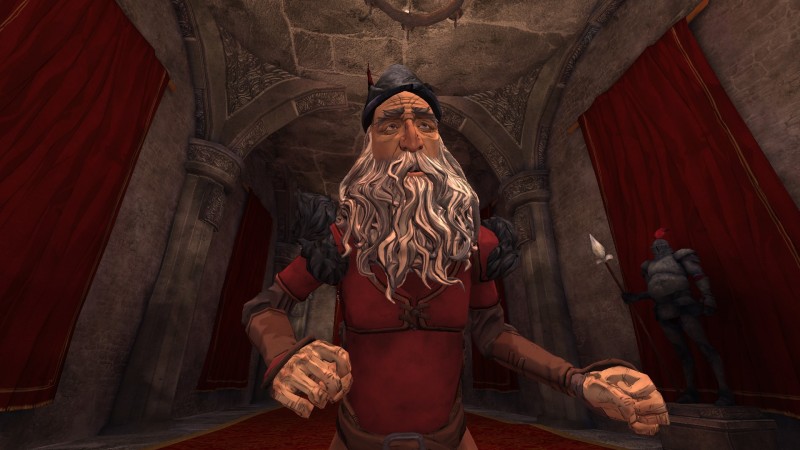 Even though King Graham has been telling his stories to his granddaughter in each episode, it feels like I've been a part of that experience as well, enjoying the tales of grand adventure and excitement. I'm still amazed Sierra is back and publishing King's Quest, as that's an achievement in itself. While the episodes have taken quite some time to release, you're now able to play through the whole adventure, culminating in the final episode: The Good Knight.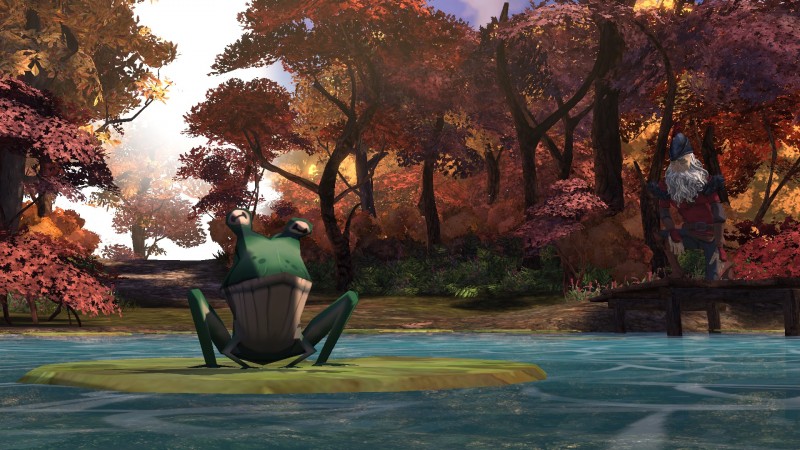 Now, if you've not played up until this episode, then be aware of a spoiler ahead, and go play the first 4 episodes to get caught up. With that being said, it's time for one more story, one final tale for granddaughter Gwendolyn as King Graham is on his death bed. The magic mirror promised him one last adventure, and while he may not live that out himself, he gets to do so via his captivating stories.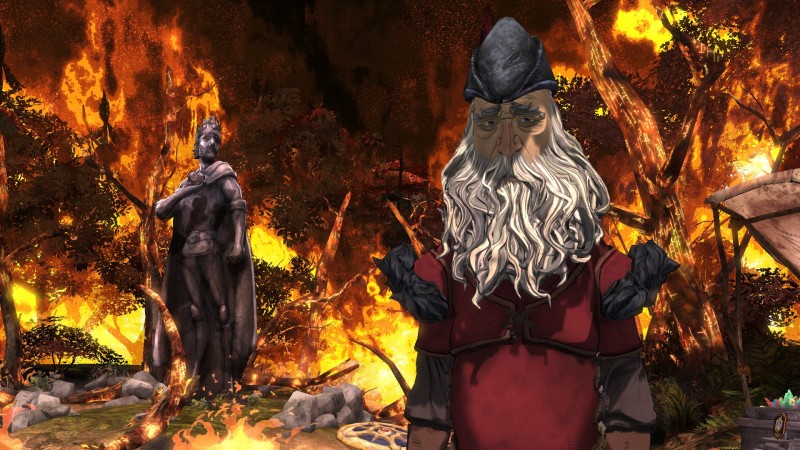 In each passing episode Graham has become older, and he is now a frail old man, clinging onto his last and final days in Daventry as King. The story he tells is from his silver years, where he is older, but he can still get around, albeit much slower than years before. Even the way he walks and climbs shows his frailness and old age, which doesn't change any gameplay mechanics, but is a nice touch to detail, really making you believe that he really is an older adventurer.

Everything in episode 5 feels like it has come full circle, as you retread ground from the first episode. Given that Graham is much older and ill while telling this latest story, this plays into the gameplay as well, as the parts that he forgets simply appear as blank white areas, acting as a guideline of sorts, showing you where to go, or not go, because he can't remember. There are even times where if you leave a scene and come back, it's changed, because he simply can't remember what actually happened. This makes for a handful of the puzzles to be very obtuse to figure out the solution, but it makes sense in the context that you're playing in. I found many of the puzzles required trial and error, as it wasn't always clear of what I should be trying to do.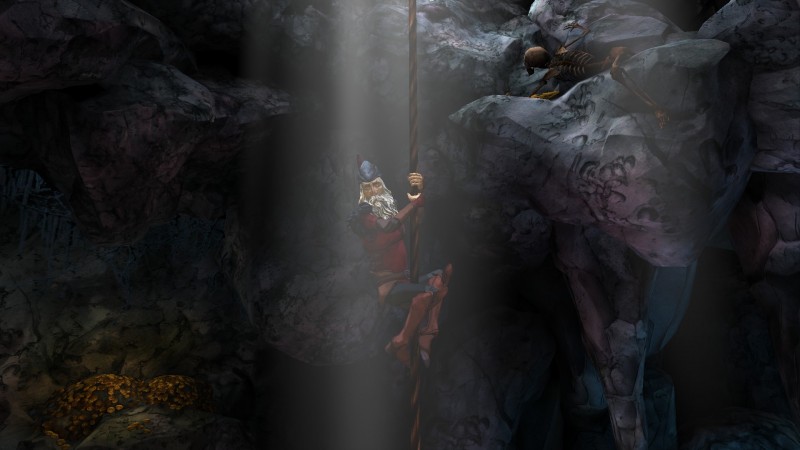 The first bit of the game is mostly free roaming, allowing you to explore familiar territory and solve puzzles to continue your journey. You'll be looking for special commemorative plates and 4 keys to unlock a door. I don't want to get too much more into the story, as it's an emotional tale, but there are some amazing throwbacks and special nods to fans of the original King's Quest series, like myself, that made me grin from ear to ear.

Humor still plays a big factor in this final episode, just like previous ones, but there's much more emotion involved, especially if you've come to love King Graham as I have over the past 5 episodes. There are some great messages conveyed, like how when someone passes they aren't gone if you keep them in your thoughts and retell their stories for others to enjoy. The ending may have been a little too obvious, but that didn't stop me from welling up a little bit as the credits rolled.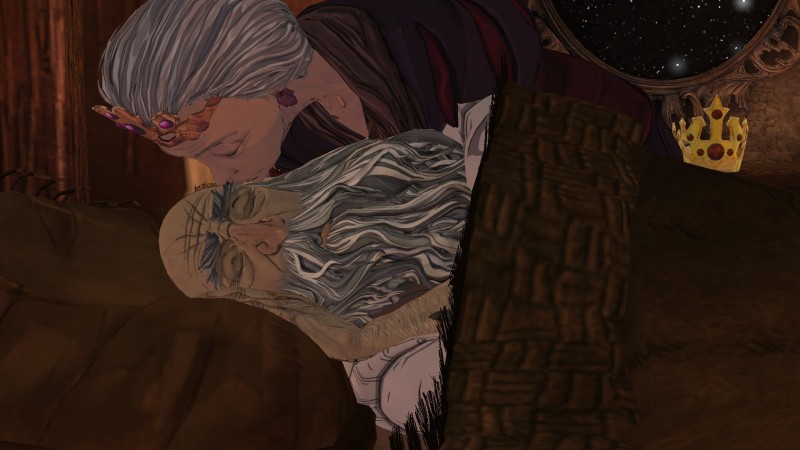 Even though I joined the party late, I'm kind of sad that it's over now. Sure it plants the seeds for further adventures, which will hopefully come to fruition, but it surely feels bittersweet. Thank you King Graham for letting me relive your adventures, they won't be forgotten, and neither will you. Even with its hiccups along the way, King's Quest is a fantastic example of how a long and forgotten IP should be rebooted when the people that are behind it truly care about the franchise.



Overall: 8.5 / 10