Turtle Beach Stream Mic - A Microphone Built With Console Gamers In Mind
by Adam Dileva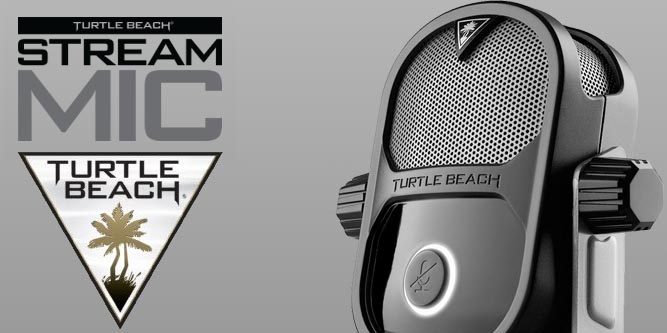 A few years ago if you told me that people would want to watch other people play videogames online, I probably would have snarked, nor would have I believed that people not only spend thousands of hours doing so these days, but some people can even make a living doing so. Streaming has become insanely popular, so much so that Amazon spent near a billion dollars, yes, with a B, on purchasing the uber popular Twitch service, where many call home for their streams.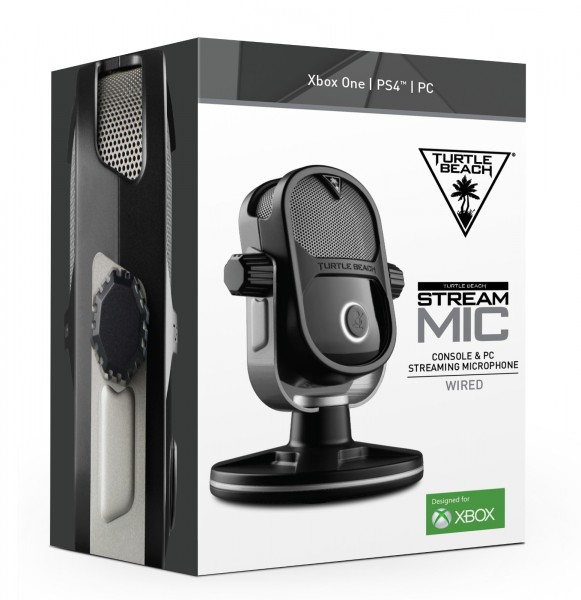 It used to be you needed a beefy PC to stream, and only the most popular games were generally broadcast, but these days it's incredibly easy to do so, and on many different platforms, not just Twitch. Facebook, YouTube, and even upcomers like Beam, which will have Xbox One support soon, are all getting aboard the stream scene.

This generation of consoles has this in mind as well, as it only takes a few button presses, or voice commands for Kinect owners like myself, to begin streaming to a global audience. The Twitch app is free and allows you to broadcast any game that you're playing on your Xbox One and stream it to your own channel for others to watch.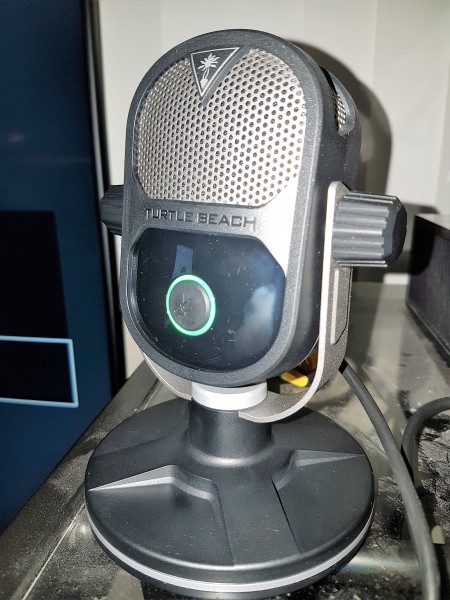 While virtually anyone can stream, doing it well is a whole different other story. Some streams like to not have a microphone and camera and solely focus on the game itself, while others depend on being front and center, always being heard and seen, interacting with their audience. To do well, you need to have the right equipment, the most important being your microphone. Cue Turtle Beach's entrance music.

Turtle Beach have been making headsets for the consoles for years now, and while they work completely fine for listening to your game and chatting to your friends, generally having dedicated equipment that specializes in one thing is always a better way to go if you want the quality. This is where Turtle Beach is ahead of the curve so to speak, as they've finally released a console specific (with PC support though) streaming microphone, dedicated to making your voice as clear and crisp as possible for when you start your stream for the world to see.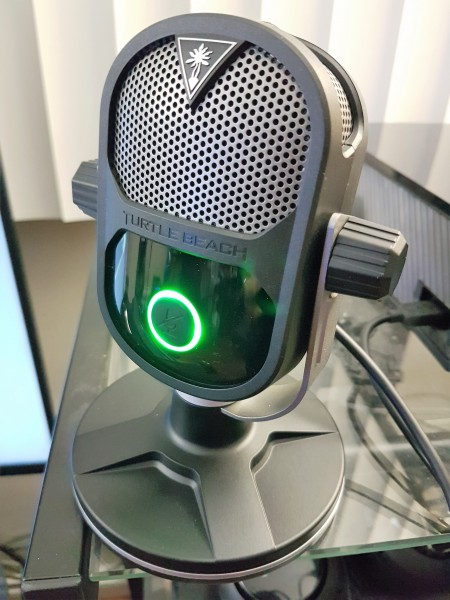 While this dual capsule mic array does allow it to be used for virtually any application such as vocals, voice overs (Upload Studio makers anyone?), interviews, podcasts, and more, not solely for streaming, it allows for a lot of flexibility based on your current needs. Yes, your headset with a microphone will work, but it's not going to sound as clean as the Stream Mic that's been deisgned with this specific purpose in mind.

Let's go over the specifications real quick before we delve into more details about my experience with the Turtle Beach Stream Mic over the past few weeks.

- Capsules: Electret condenser
- Polar Patterns: Cardioid, Super Cardiod, Omnidirectional
- Frequency Response: 20Hz - 20kHz
- Sample Rate: 48kHz
- Bit Rate resolution: 16bit
- 0.4 x 0.6 x 0.4 inches; 1.8 pounds
- Universal mounting adapter
- 3 meter USB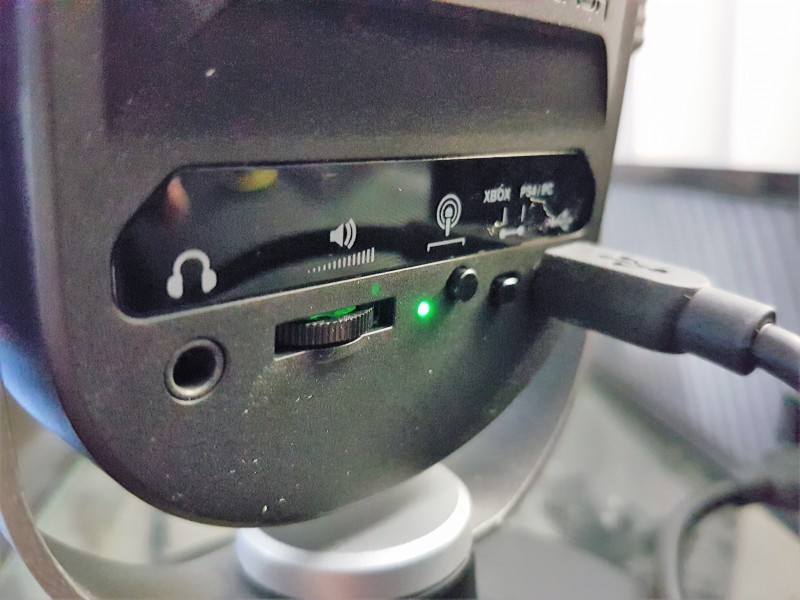 Because of the USB connection, it's simple to get connected to your console, or PC, without any hassle, and the 3 meter cord is more than long enough for basically any setup you might have. The mic array not only allows for better support based on what you need, but it allows for a better sounding voice despite your environment as well. Turtle Beach is calling this technology TruSpeak, and it is easily adjustable with a simple button press and different mounting options. There's a large Mic Mute button front and center of the device, allowing you to easily cancel any outward audio. The mic will also automatically balance the gain, compression, and EQ, so the only thing you need to worry about it focusing on your speech (and gaming of course). There's even a built in headphone amplifier, allowing you to hear party chat through a standard 3.5mm headphone as well if you plan on streaming with some friends.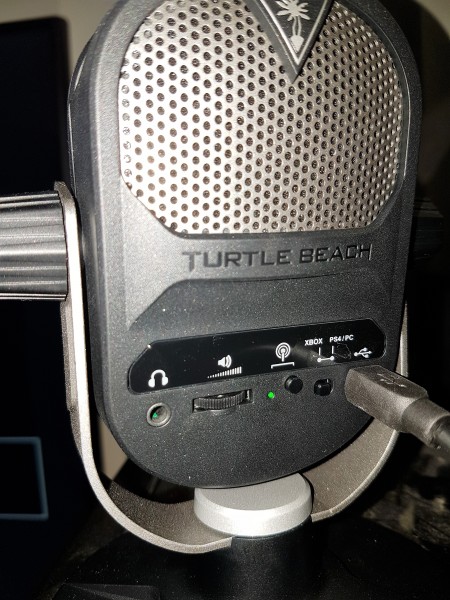 So let's begin with how the microphone looks and feels. I wasn't sure what to expect at all once the Stream Mic arrived, but I was pleasantly surprised once I started to open the package. The mic is very compact, and even though it's lightweight (under 2 pounds), it feels like it has some heft to it at the same time. I have a very high quality microphone for my PC and I'm used to a large and heavy mic, so having something so small and light is a welcome change.

Roughly the size of your palm, it's easy to carry and pack around if needed, and the circular base has some weight to it, making it difficult to topple over. Don't let the plastic encasing fool you, as even though it may not look like an expensive mic, the quality you get for the price is quite surprising. It obviously doesn't match up to my much higher quality microphone for my PC, but it's also a fraction of the price and has a specific purpose.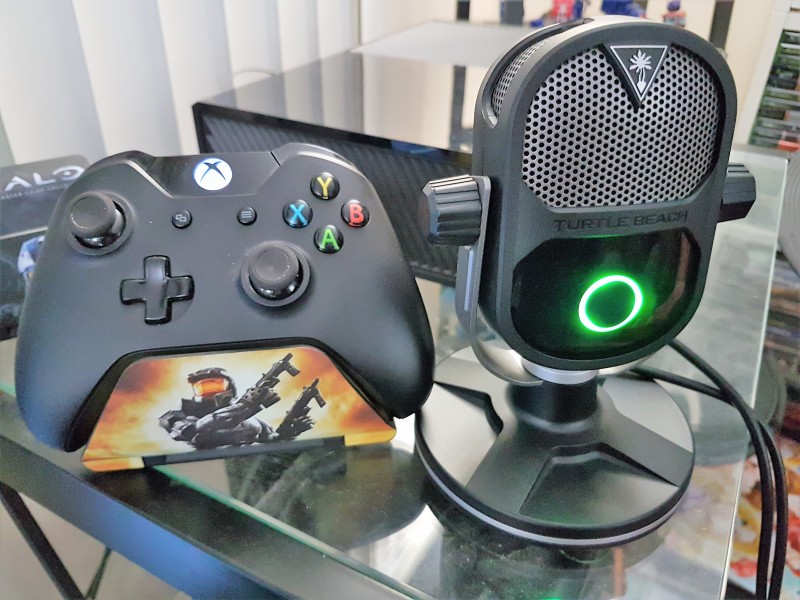 Connecting the mic is as easy as it gets with a single USB connection. Simply plug it into any of the open USB ports on your Xbox One, the system will show a popup saying 'headset assigned', and that's it. There are multiple settings, which the color of the ring around the Mute button will indicate. Green is the default and what I tended to stick with, as it's meant for streaming and only picks up what's right in front of it. Purple is if you're doing a two person interview or something co-op with another person, as it will pick up both side of the microphone. Orange is if you happen to have a noisy room, and lastly is blue, which is omnidirectional and will pick up the whole room if it's quiet, or is a group recording.

Now that you've got your mic with the setting you prefer, it's time to mount it and set it up where and how you want. Most people will likely use the included base either sitting on their desk in front of them, or elevated somewhere where it's nearby. Attaching the mic to the desk mount is simple with the included screws. The two side screws allow it to rock back and forth into your desired position.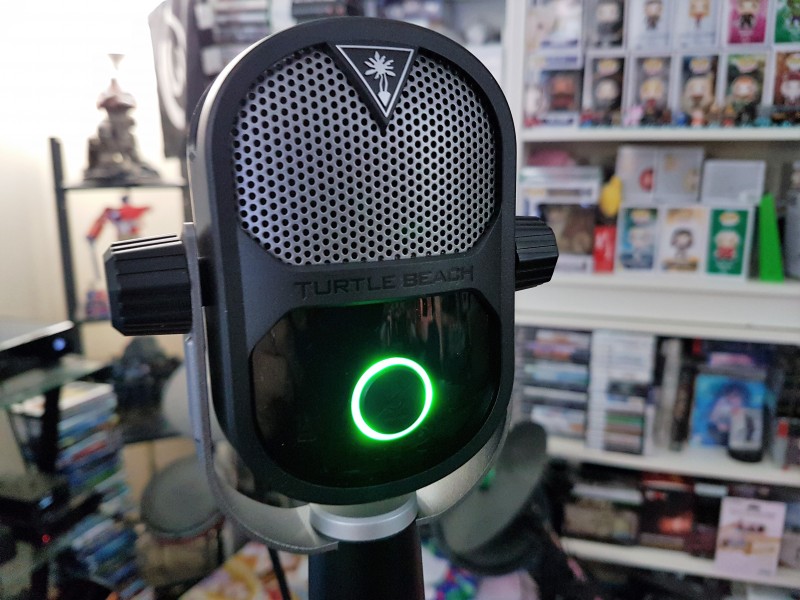 Others, like myself, will be happy to know that there's an included mounting bracket that will allow you to mount it to any standard 5/8 microphone stand or boom arm. There's an included proprietary piece that you need to use, as you don't screw it into the bottom of the microphone like many others. I had no issues mounting the piece to my microphone stand, nor my boom arm on my computer desk. Just be careful with the mounting piece though, as since it is proprietary, if you lose it, it'll most likely be a pain to replace.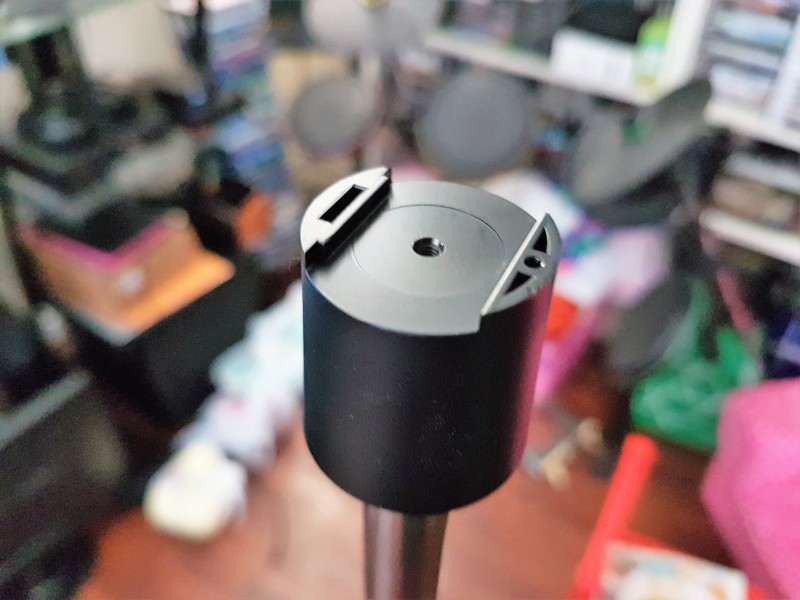 Many high quality microphones tend to include a headphone jack built in for a handful of reasons. One of them being able to monitor your voice level along with what your audience hears as well. Granted, the Turtle Beach Stream Mic doesn't include any way to adjust your gains manually, but with a headphone plugged into it, you'll hear exactly how your voice output sounds should you need to. Having a good quality pair of headphones will obviously benefit you here, but any pair with a standard 3.5mm jack will work just fine, even if it's not an Xbox branded one.

This is where I ran into a little bit of a snag with the mic itself. First off, there's only a 3.5mm jack, so if you happen to have an Xbox One headset that needs to use the chat adapter and doesn't separate from it, then you're out of luck. The Xbox One doesn't allow you to designate an input and output like on a PC, so where I started to run into issues was when I was streaming with a party chat going. Normally Turtle Beach, and other headset makers, can say that the microphone on the headset is your mic, and the headphones are the speakers, allowing for 2 channels essentially. That's why most gaming headsets allow you to raise and lower the game and chat volumes individually, as they are acting like 2 separate channels.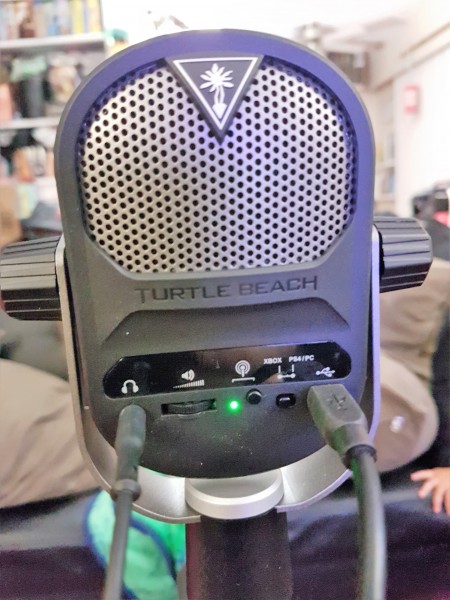 The setting I use for volumes is that party chat only comes through the headset and game sounds through the speakers, that way if I'm playing with my soundbar on, the party chat goes right into my headset, and if I'm using the headset alone, I can change the chat/game ratio volumes. When using the Stream Mic I was unable to hear party chat through my headphones in its own separate channel, regardless of which headset I used (wired and wireless). The only work around I found was having party and game chat go through the "speakers" in the system settings, which worked, but that also means that all audio was melding into 1 single channel. This means I wasn't able to change the individual volumes of party and game chat. This was an issue when I was playing a very loud game and unable to hear party chat while streaming with the mic. Maybe there's a simple fix, but I was unable to find anything online to remedy this nagging issue I can't seem to solve.

That being said, when it comes down to it, you're interested with how good your voice comes across with the microphone. The small mic does all of the legwork for you with its automatic balancing and settings and allows you to simply focus on your speaking. Sure most headphones with a mic will do the job, but I really found that the Stream Mic gave my voice a lot more clarity, as if it was much crisper and it was a simply a cleaner sound. Friends in party chat with me had no issues hearing me at all regardless of what settings I tested it out on, and listening to myself during a stream playback sounded great.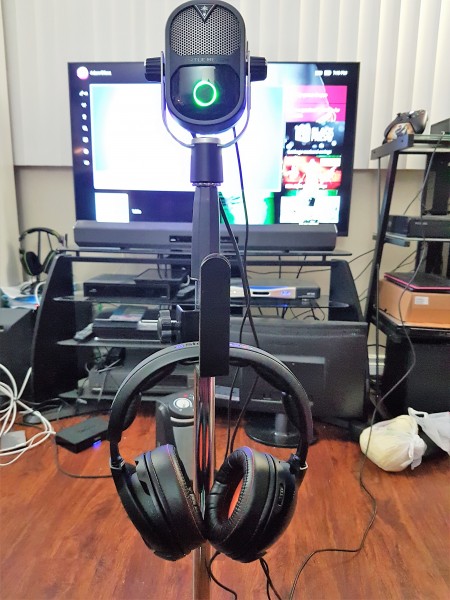 My only two complains about the microphone is the party issue I described above, and that it's very difficult to attach a pop filter to the included stand, as there's not much room for anything else aside from the microphone itself. Sure someone like me wishes it had more bells and whistles, like being able to control gain and specific settings, but this is the first of its kind for console gamers in mind, and console gamers want things to plug in and just work, and that's what the Turtle Beach Stream Mic does.

You're not going to break the bank with its $99.99 price tag ($109.99 CAD) and it is an excellent starter mic for any streamer or someone wanting a little versatility with portability as a bonus. While some might see that price a little high for strictly a microphone, for those of us who have dished out much more on a professional grade mic, it's a decent value for the quality you get inside the box. What truly sold me on it was when my daughter saw me using it and wanted to sing into it too, and since I don't let her anywhere near my professional mic, it was great to see her enjoying it.




The Turtle Beach Stream Mic simply works out of the box, it is versatile based on your needs, and will make your voice sound much more clear than the included ones on the gaming headsets. I've now permanently attached the Stream Mic to my microphone stand for when I'm showcasing my gaming via Twitch and don't see that changing anytime soon.

Overall: 9 / 10

***Turtle Beach sent a Stream Mic for the purposes of this review***