Interview: Mel Kirk - VP of Publishing at Zen Studios
by Adam Dileva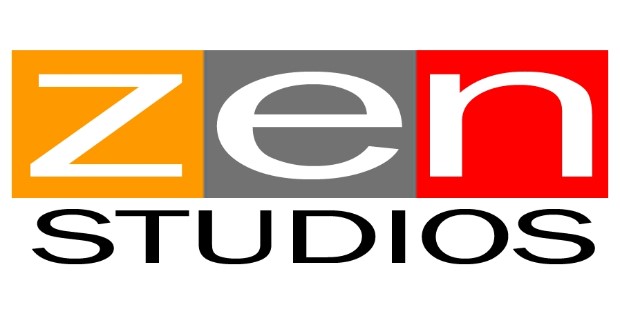 Thanks for taking the time to do this interview, as we're big fans of the pinball genre and the tables you've created over the years here at Xbox Addict. That being said, we have a bunch of questions for you!

XBA: I grew up in the age of arcades and actual pinball tables. While most of my friends wanted to play the newest arcade release, I was normally found at the pinball aisle. Does your studio have a large collection of actual tables and full of passionate pinball employees?



Mel Kirk, VP of Publishing at Zen Studios:

Yes and yes! We have a collection of roughly 20 tables that rotate through the office, and at any time we may have as many as seven machines in the office. Most of our core pinball team grew up playing in the arcades and are very passionate pinball players even now. There are some great spots even today in Budapest to play pinball machines.


XBA: You recently released the Marvel Pinball: Epic Collection Vol. 1 at retail. Would you like to briefly go over what's included and why pinball fans should be excited for its release? Also, which table of the set is your favorite?

Mel: Marvel Pinball Epic Collection: Volume One features some of the best tables from the Marvel Pinball series, including my personal all-time favorite Marvel Pinball table, Spider-Man. This table is one of the very first Marvel Pinball tables released but it still stands up today without question – the design and table flow really shine and the table is so much fun to play. There are some really chaotic moments, like when the Mysterio mode activates and the flippers go inverted and the controls are swapped! The rest of the tables are amazing in their own right and include Doctor Strange (the new movie is fantastic!!), Iron Man, Marvel's The Avengers (one of the most popular tables we have ever done), Marvel's Civil War, Venom and more.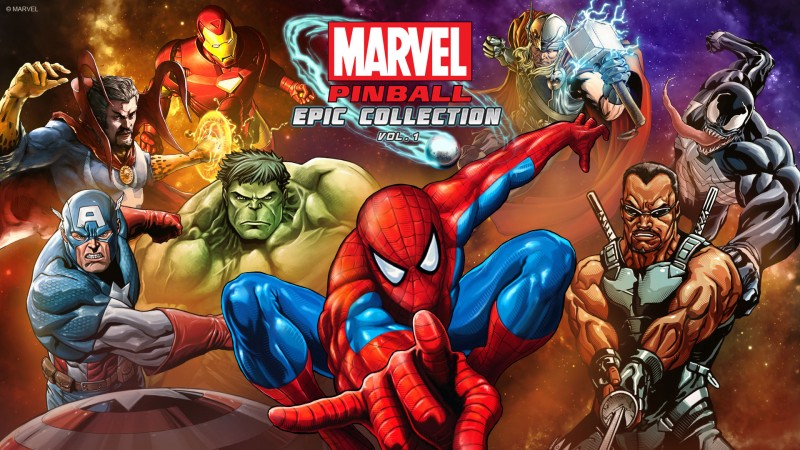 XBA: Why was this collection chosen as your first disc release, and any plans for an import feature (even for a small fee ala Rock Band)?

Mel: Marvel Pinball has been some of our most popular pinball tables to date, and we know there are a lot of people out there who still do not buy digital games but would play this game. We wanted to give the retail shelf a shot and see what happens. Right now there is no import feature planned, but we will see what the response is at retail and give players what they want, of course.


XBA: Given that it is titled Volume 1, is it safe to assume that there is going to be a Volume 2 in the near future?

Mel: We have every intention to release a Volume 2, but this is not confirmed at this time. There are definitely enough Marvel Pinball tables to do a second disc, but we will need to wait and see what the reaction is from players.


XBA: Clearly over the years your studio has become better at creating compelling tables, as each new pack and table seems to add more features and cool mechanics built into each one that makes it stand out against the previous ones. Have you learned new tricks and ways to create tables much easier and efficiently over the years?

Mel: Zen has certainly become more efficient over the years, though this does not translate directly to a shorter development time. Since we work with licenses quite a bit, our tables are subject to change even in the late stages of development. If an actor does not like their representation or assets change in a film, this can directly impact our development schedule. Our guys are ready for anything, and while we aim to always release on time, it does happen every so often that we are late due to approvals or late stage change requests from the powers that be.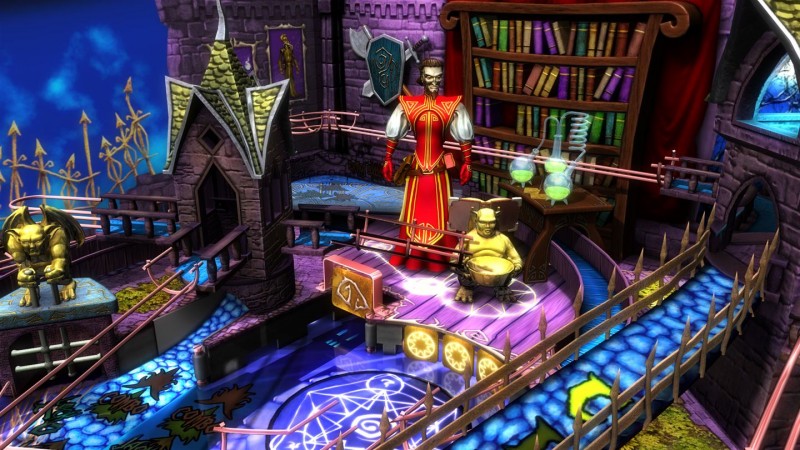 XBA: Starting out you obviously had to create tables from scratch, but over the years you've got more brands and IP's on board, all of which are faithful to the source material. How do you guys go about opening up a conversation when you're interested in doing a specific table based on a brand? Any companies reaching out to you now to make them a table given your success?

Mel: Zen has been lucky to work with the biggest, most exciting brands in entertainment. In the early days, it was a bit of a struggle to get traction; however, we now have such a stellar track record that most of the time brands approach us to produce a project. There are a few IPs on our wishlist that we still go after and while the timing is not always right, we do hear brand managers say that they plan to work with us. It's a great feeling and keeps everyone excited.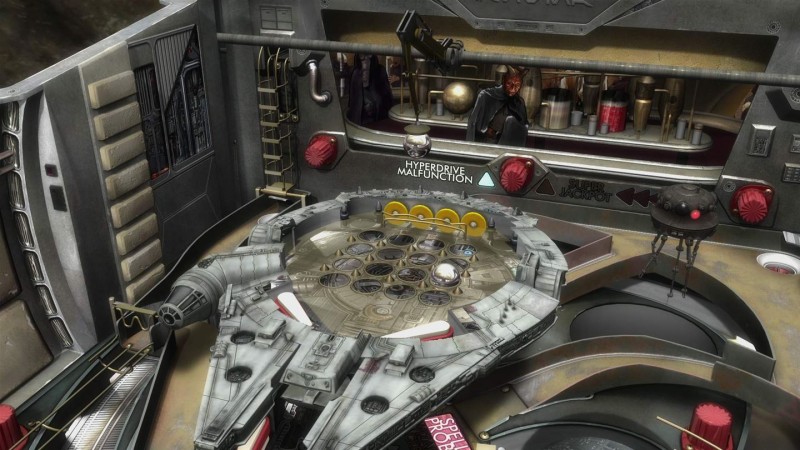 XBA: Obviously, every table is different, but roughly how long does a table take to create from concept to release? Any tables that have been released that started out completely different in the concept stage when compared to the finished product?

Mel: On average it takes nine months from the initial specification until the time the game is published and available for download. Table designs do not change that much after a Game Design Document has been approved. What is more likely is that we have to re-work some artwork, change a character model or insert new VO. Mission structure, rule set and table design are defined and cemented very early – we cannot change these late stage, otherwise the whole table is not going to work.


XBA: How does the creation process work with the other companies? Are you given essentially freedom to create any kind of table you want with their IP, or do they usually have a hand in crafting a specific experience they want to see in each table with lots of back and forth until the final table is agreed upon?

Mel: It is different almost every time, and it's usually a collaborative process on some level. IP holders want to make sure we are hitting the big highlights, that the right characters are involved, the interactive gameplay moments are well-defined, and that we have any and all talent cleared for use. For the most part, they trust us to come up with a great table, though we are always open to their ideas. Many times we receive ideas that we had not considered which absolutely make the game better. When you are working with the guys who created these characters and worlds, you'd better listen because they know their stuff way better than anyone else ever will!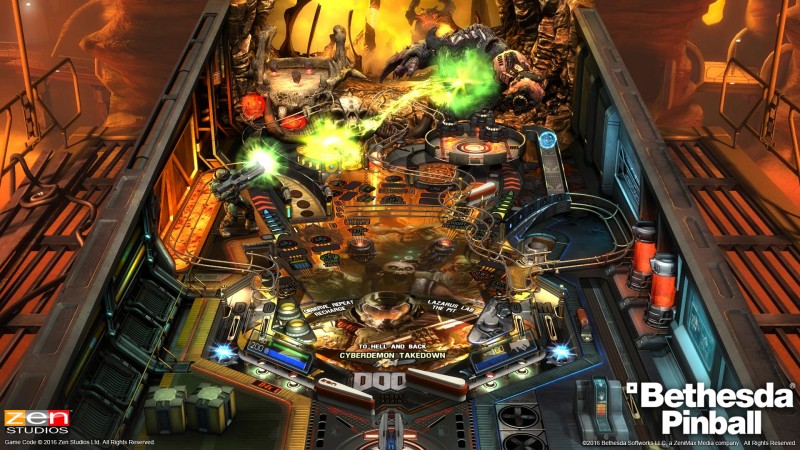 XBA: How much of a different creative process is it when creating a table from scratch versus an established brand, aside from certain restrictions obviously?

Mel: Well, I would say that regardless of working with a brand or not, all of our tables are created from scratch. It's whether we are coming up with the characters and story or utilizing another IP. The process is not that much different, but when producing a table based on a film, like Star Wars: The Force Awakens, you do follow the source material closely and try to capture the essence of that story.


XBA: Each table clearly shows that it has been created with passion. Do employees who are super fans of a specific brand get more input when working on their favorite table for example?

Mel: Absolutely. Whenever we have the opportunity to work on something new, we try to give the folks that we know are lifelong fans the first choice to be a part of it. This can get pretty competitive with the teams, since everyone loves what we are working on.


XBA: You recently announced your Bethesda Pinball pack that's releasing in December. How exciting is it to be working with some of the most beloved franchise in gaming like Fallout, Doom, and Elder Scrolls? Which of these three tables is your favorite so far?

Mel: It's a complete dream come true for everyone on the pinball team (and even the guys who are not on the team). As you can imagine, game developers are core gamers – and the amount of hours our guys have spent on these games is enormous. My personal favorite of the pack is DOOM. It's so metal, the atmosphere is 'booming' and I just love the excitement of the table.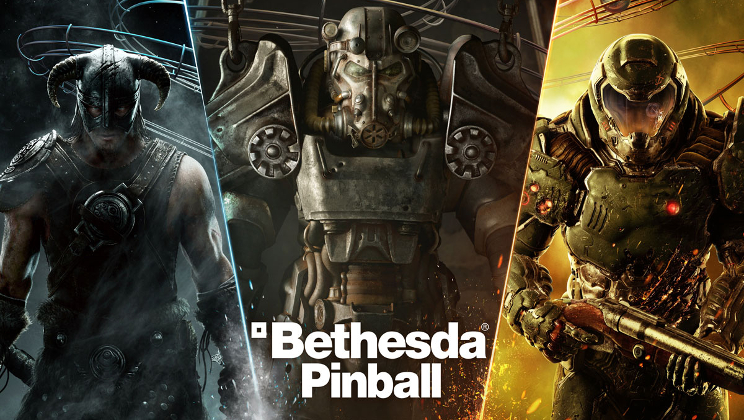 XBA: Is it nerve wracking when you release a table from Marvel, Star Wars, etc, that clearly have very passionate fans with high expectations from their beloved franchises?

Mel: It always is. Our players have come to trust us and we take that very seriously. Pinball is a bit of fan service, so there is very little room for error and, of course, we do not want to be the guys who 'ruined' some brand with a bad pinball interpretation.


XBA: Have you ever had a real-life table created based on one of your digital creations?

Mel: Not yet!


XBA: Is it a nice breath of fresh air when you get to create a non-pinball based game like CastleStorm or Kickbeat? Anything new in the works you can hint at yet?

Mel: Definitely. Zen does not make pinball games exclusively, and we have a whole other side of the studio working on new original games. This team recently released the spiritual successor to Planet Minigolf, Infinite Minigolf, on Steam Early Access. The game will hit consoles sometime next year. We also have a prototyping team that has some really awesome concepts that we hope to greenlight very soon.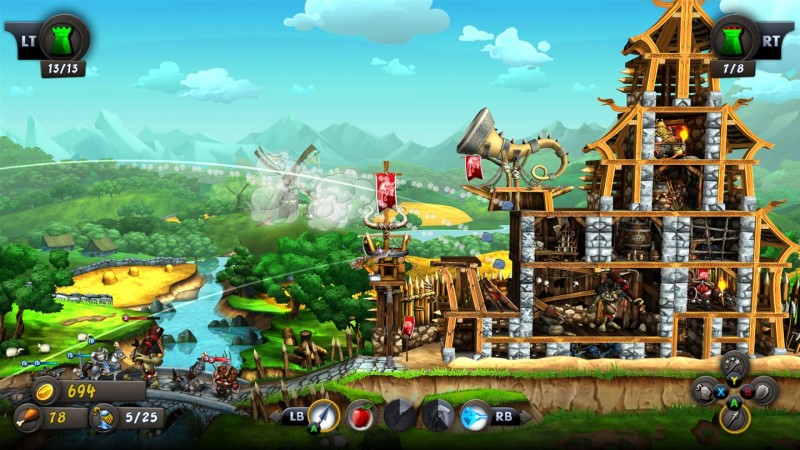 XBA: My favorite table still to this day is The Walking Dead release, as it was not only very faithful to the source material, but you managed to get the actual voice actors on board which made it stand out, going above and beyond what I expected. What's your favorite table you've created to date and why?

Mel: My all-time favorite is Excalibur. I love the King Arthur and Knights of the Round Table theme, as well as the classic feel of the game. More recently, DOOM is awesome in every way, and I also really like The Infinity Gauntlet table. It's still awesome when the reality gem activates and the table flips upside down – when else would it make sense to flip a pinball table upside down???


XBA: With your news about Pinball FX VR support, which looks great by the way, is this going to be a big feature for you guys going forward with all tables having a VR mode, or is it more going to be a case by case basis for what gets the VR treatment?

Mel: Right now it is on a case-by-case basis. VR is still very early, and we are learning a ton as we gain experience. Pinball FX2 VR is a quality experience and we are really happy with it. There are some licensing challenges that we need to factor in, so we can't just create all our tables in VR and then offer them for free to those who have bought them previously. The idea is to get some experience under our belt, understand what players want, and then take our VR plans to the next level.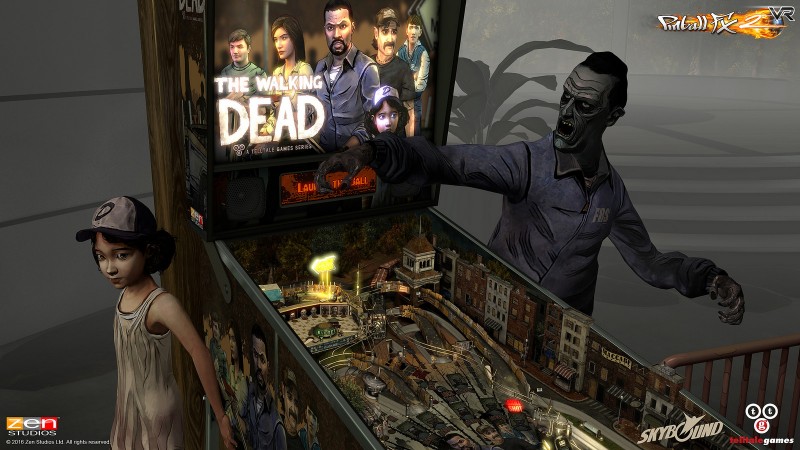 XBA: I'm one of the Xbox One day 1 adopters and still use my Kinect daily for its voice commands. Did you guys play around with anything Kinect related for Pinball FX 2 early on that simply didn't work or didn't have the time for?

Mel: Kinect is an interesting device with a lot of good applications, but it's challenging to think of how that could apply to pinball in an intuitive way. The device just really did not gain traction internally, so I think no one really thought to do anything special with it.


XBA: Clearly Marvel and Star Wars are some of your biggest partners, as you've released a handful of tables from their brands. If you could choose any other company right now to make pinball tables with, which franchise would that be for?

Mel: I would really like to work with Valve again – they have some great games that would make awesome pinball tables. There are definitely many others, but I actually cannot say who they are because we are working on making them happen now :).


Thank you for taking the time and we can't wait to get our hands on the Bethesda Table Pack this holiday and some more time with the Marvel Pinball: Epic Collection Vol. 1. Good luck in the future and we can't wait to see what new tables you'll bring us pinball fans next!