Sniper Elite 4 DLC Deathstorm
by Brent Roberts




To say that games today have to survive on DLC is an understatement. Developers want to continue the experience, but that is hard to do when faced with the unrelenting truth that new games coming out may take away from any desire to play older games. This is why Season Pass content needs to do two things:

1) Have an affordable price point - Some games that offer a season pass at the price point near a full retail game leave the gamer out in the cold in terms of availability. If you short change the gamers who do buy it with little content, then you're essentially doomed in the public eye.

2) Provide worthwhile content - Gamers want content. It doesn't get much simpler than that. They want to be able to extend their experience over an hour of meaningful content that makes the purchase worth the value.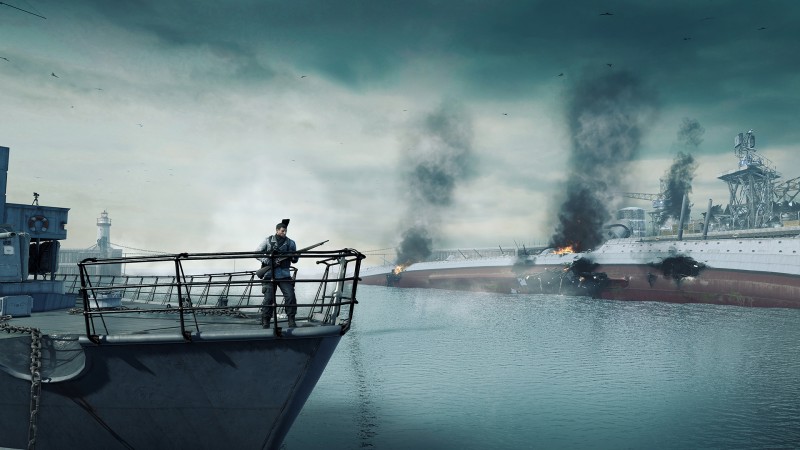 Now some companies have been disastrous when it comes to DLC and Season Passes, and when it comes to Sniper Elite 4, they have their season pass set at over 50% of retail price ($34.99). Now what do you get for that value? Well let's find out.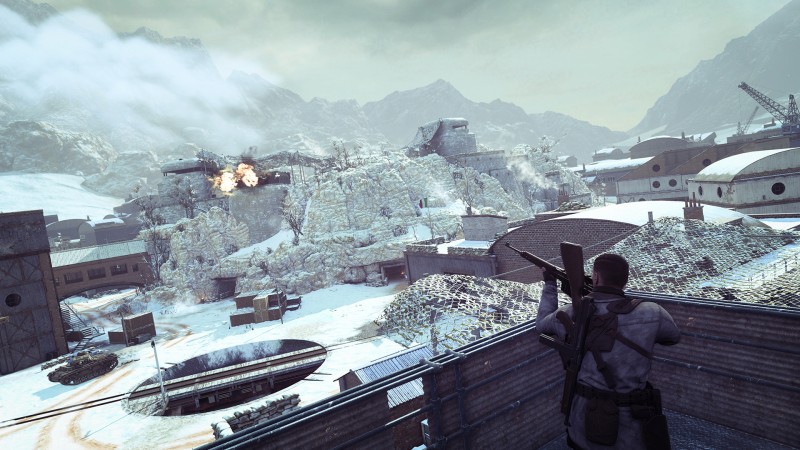 Now I found Sniper Elite 4 to be a brilliant game and the review can be found HERE, so I was 'over the moon' excited to get new content as the single player experience of this tactical shooter was quite enjoyable. As part of that continuation, the first installment into the single player expansion is called Deathstorm, and I say first part because this DLC mission leaves you on a cliff hanger. Now I know already what you're thinking...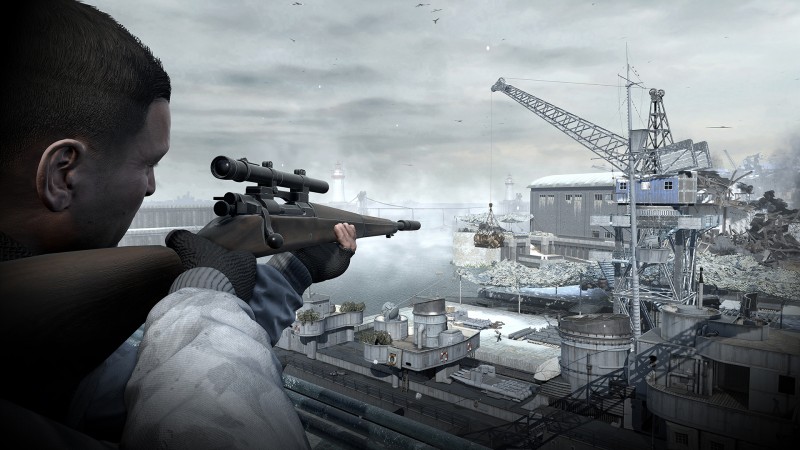 "What, we only get ONE mission as part of this Season Pass for $35?" and yes you do. You get one mission that can be played with a friend or by yourself should you want to tackle this alone. However, this "one" mission is a massive naval shipping yard filled with military destroyers and more enemies than you can count. Multiple objectives are scattered throughout and should you be efficient and try your hardest to get 100% of the level mastered, you can expect yourself to easily sink 2-3 hours into this "one" mission.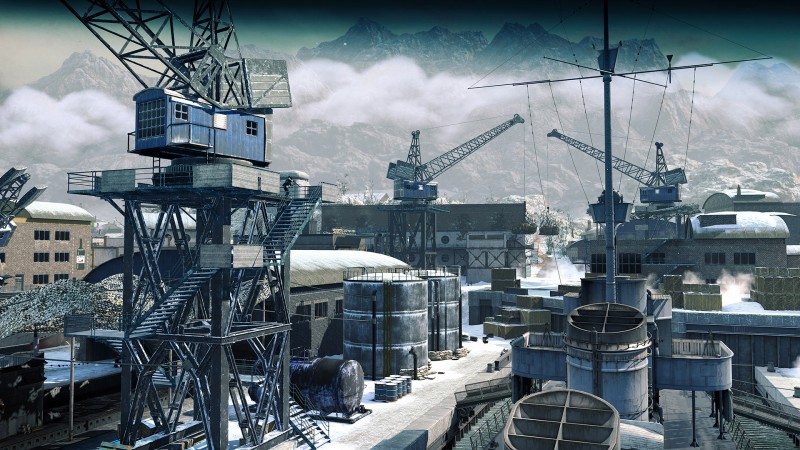 That being said, the content is fantastic, but it's not enough. Now, that could be me just wanting more and having unrealistic expectations, but I'd personally rather wait to have a game that provides me with a ton of new content that would give me at least 10+ hours of gameplay, than pay for an experience that seems to go by in the blink of an eye. Don't get me wrong, Deathstorm Part 1 of 3 is brilliantly laid out and provides a tremendous story that is going to hopefully continue this quality trend and unfold masterfully.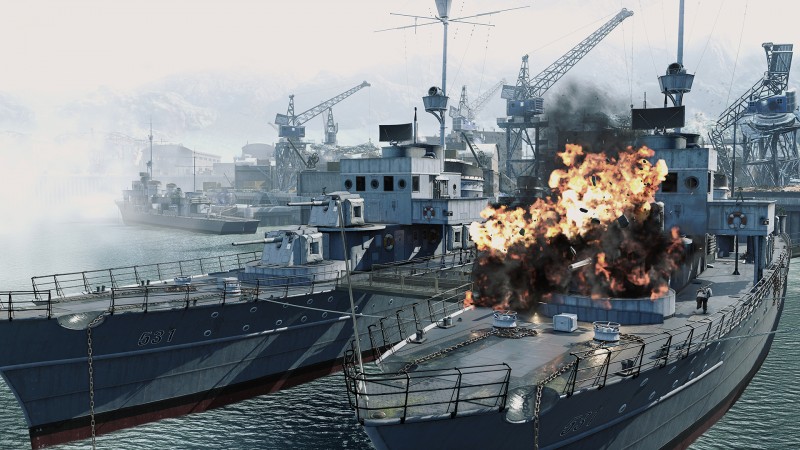 To make up for this, included in the Season Pass is another massive, single player expansion standalone mission called Target Fuhrer which involves you working your way into a German submarine facility where your goal is not only to obtain naval documents showing the outline of the naval combat operations, but to kill Hitler himself. Now, naturally you can expect someone of that stature to be surrounded by a small army of highly weaponized soldiers, and you would be 100% correct. This is mission is going to take you another 2-3 hours to properly navigate and explore to uncover every single item should you want to master the level.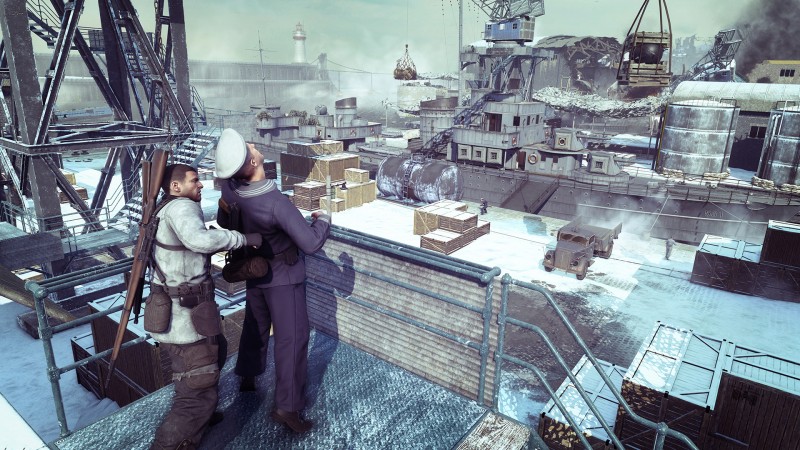 The third part of the DLC offers up three new weapons and night time camouflage skins for eight weapons, along with new character skins. Now if we're honest with one another, if you're diving into Sniper Elite 4 then there's a very strong chance that you have already fallen in love with certain weapons. And in regards to a new character skin pack, I have flashbacks to Ace Combat where the $4.99 they charged got gamers just a single skin for an airplane. I start to feel a rage building everytime I think of it. While the additional three weapons are nice, you get the feeling that this is supposed to be the sprinkles on top of a single player cupcake, except the single player cupcake is miniature so the addition of these seems to be rather worthless.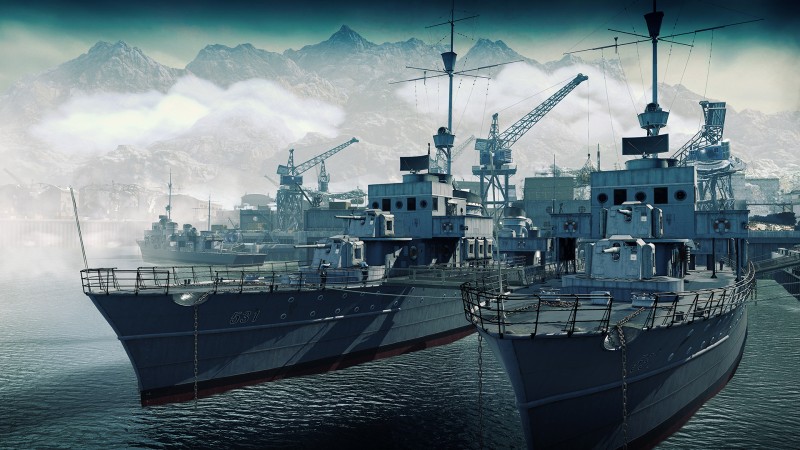 This DLC addition to the new free content that is available includes an entirely new multiplayer mode called Elimination, where even one player can single handedly make a dramatic impact. In Elimination you play as two teams of six and if you are shot and killed you have to sit and wait out until someone from the opposing team is killed, and then you can respawn in. This is a game of balance, but even an army of one can turn the tide with some good shooting. On top of this new mode there is also the inclusion of a new map entitled Night Woods.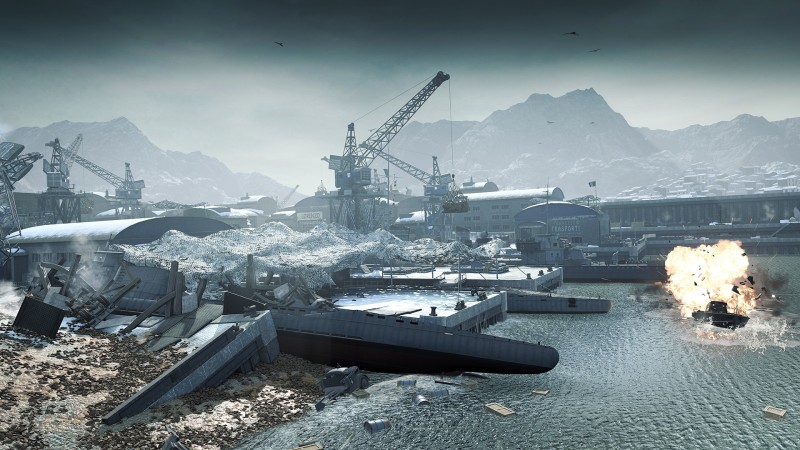 Now would I pay $34.99 for the season pass? Not really, and that really upsets me. I think that the developers have priced it out of contention and delivered such a minuscule amount of content that it's not hard to feel 'jipped' in someways, especially since a new multiplayer mode came out and it's free. I think that as time progresses it will be interesting to see how the developers decide to try and add value to this price point. The advertisement says "4 new missions" and you already have 2 of them, 18 new weapons, 9 character skins and 32 themed and camouflaged rifle skins. So only 4 levels of content for $34.99? It hurts me to say this but I'll pass, or wait to see what else is included when it's all released.

OVERALL SCORE: 6.0