Sennheiser Game One Headphone Review.
by Brent Roberts








FEATURES:



- Frequency Response: 15-28,000 Hz
- Sound Pressure Level: 116dB
- Noise Cancelling Microphone
- Connector Plugs: 2 x 3.5 mm / 1 x 3.5 mm
- Ear Coupling: Circum-aural
- Weight: 300 grams
- Price: $329.95 + Tax (Cdn)

Sound is the one universal element of all life. Every creature on this planet, including the planet itself, are all tuned into one another. Sound is part of all our souls and touches us on a level some would almost call spiritual. It comforts us through sad music when we have tragedies in our lives and it makes us celebrate dynamic positive moments we experience. Sound is what makes life worth living. We want great sound in everything we do which also includes gaming.

I remember cranking my home theater setup when Halo 3 came out and I heard that single chant with a spattering of sound effects throughout, it was absolutely beautiful. You could hear the drive and passion, but there was also pain and tremendous sorrow. These are the elements of sound that make moments in time unforgettable. Now, sometimes there are certain variables that happen in our lives that prevent us from enjoying sound the way it should be (money, apartment livilng, neighbors, etc.), so in that case you're going to want a good pair of headphones. What I have learned over the years is that the more expensive a set of headphones is doesn't necessarily mean they are better, while othertimes it does. Recently I had an opportunity to put the Sennheiser Game One headphones, priced at $329 (Cdn), through their paces, and without a doubt that price point is at the top end of the scale. So I set off on a quest for sounds and my headphones took me on a journey. Instead of quoting charts and regurgitating a press kit you can find online, I'm going to tell you about the journey and what I felt through the sound of these headphones. Then you can decide if you would like to drop $329 + tax on these. Buckle up.

When I first got the package I was amazed at how light it was. I reminded myself that this unit doesn't come with a base stand like other company's headsets do. I also noticed that the box itself was practically cemented into the outer wrapper and after trying to be meticulous for a moment or two in time, I just said 'F' it and tore into it. The box itself is plain yet elegant with just some silver foiled lettering. This level of sparseness and simplicity should have been a sign. When you open the box itself you literally see a pair of headphones and two cables. That's it. Nothing more, nothing less. No booklet, no storage bag, no nothing. 2 cables, 1 headset (sounds like an audio site to me). Choosing the right cable wasn't tricky as one is blatantly made for the PC and the other is for any with a 3.5mm jack. I took the headset out and my initial impressions were blown away.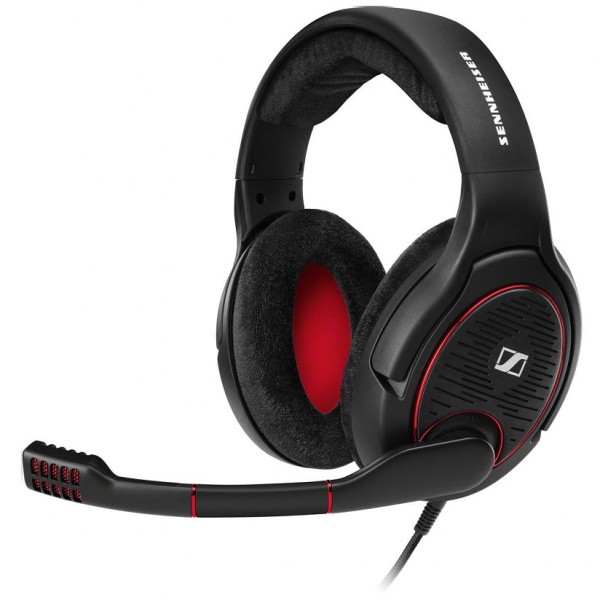 First off the ear cups are velvet lined, so when you slide the oval shaped earcups over your ears it feels almost erotic at first. Like having your wife/partner to get upset with you when they find you awake at night for extended hours of gaming kind of erotic. The headband is also velvet lined so those guys that may have some thinning in areas they don't want, this will feel incredible to wear. Having over 10 pair of headphones, including Sennheiser (I've got a problem, I know I'm seeking help), these are some of the most comfortable headphones I've ever worn in my life. When I test headphones like this I like to wear them when I do long gaming sessions, but I'll also take them into my music studio and put them through tremendous paces while I do my audio work. I have to say that my ears loved every minute of wearhling these headphones. The Sennheiser Game One accomplishes this in a unique way. Weight management.

Many top tier headphones have massive rechargeable batteries or battery packs that you can swap out. All this adds weight to the headphone (it's one reason electric cars are so heavy, all the battery weight adds up quick) and is also one of the reasons why we experience severe fatigue, pressure and more while playing for extended periods of time. The Sennheiser Game One solves this by removing the battery as it draws power straight from the controller. So the good side of that is that the Game One is light, and I mean incredibly light on your head (300 grams), and the bad side is that it draws its power straight from the controller. So one good and one bad, but that's not all when it comes to the design of these headphones.

Another part of the comfort is a double edged sword. You see, when most people wear headphones they try to contain the sound as much as possible. And while riding on a bus or train would make that a convienance, that convienance comes at a price, which is sweaty ears and even discomfort when wearing traditional closed backed headphones. This is where the double edged sword comes into play. The Sennheiser Game One headphones solve this problem by being an open backed headphone. This means your ears get proper ventilation and airflow and it helps comfort your head while wearing them. The bad part of this is that others who may be near you will be able to hear what's going on thanks to the side effect which is audio travels out the same way air ventilates. Now you may be thinking that the design aspects stop there, but you would be wrong.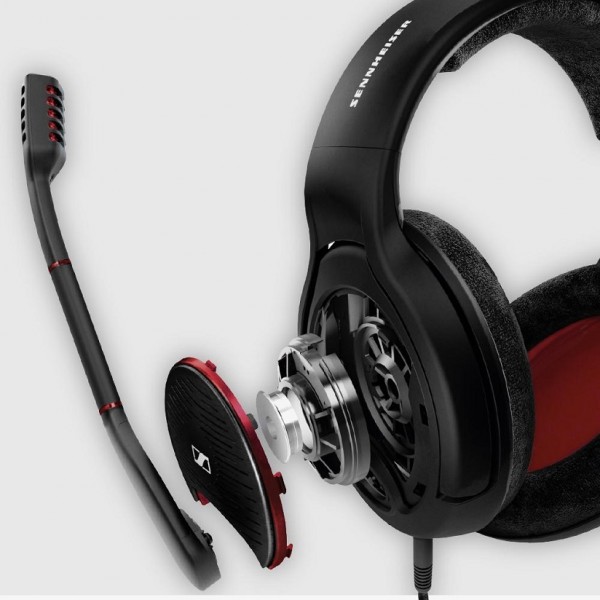 Some other headsets have various presets and levels you can adjust to add more bass or change an eq setting, but not here. Other headphones load you down with numerous buttons and switches and toggles while all claiming that they help deliver a premium audio experience. Sennheiser doesn't have that either. Sennheiser says that they know best which is why the only audio adjusting you get on the headset itself is one volume dial on the right cup. Now, some more news that might not sit well with gamers, this isn't a surround sound headset. You get two drivers on each side, so again, no more and no less. Now while you may already be packing up your bags getting to walk, what you may be missing is the fact that Sennheiser themselves acoustically calibrate and test every headphone before it leaves for your doorstep. Having your headset checked and certified by Sennheiser is like having AMG fine tune your Mercedes Benz. What you're going to get is a stereo headset that is designed to deliver the acoustic soundscapes you're looking for in gaming but at a fraction of the weight and even less stress and tension on your head and ears. They succeeded.

When someone says mp3 or YouTube music, I honestly cringe because compression to me should be considered a human rights violation. So with that being said, I fired up Forza Horizon 3 and I focused on the various cars and the environment. I loved hearing the rain amongst the waves of the beach, the clarity was almost hypnotic. I wanted to see how the headset handled multiple environments and so I took it through all types of terrain and tunnels found in the world of FH3's virtual Austraila and the headset was able to recognize every different atmospheric soundscape that I drove my cars through and it changed and altered itself dramatically. The sounds of the engines roaring in my ears was like a symphony of horsepower where the conductor was my right foot. After getting my fill of virtual motor oil, gasoline, and fine-tuned engines, I wanted to take a turn on a different game.

I wanted to see if not being a surround sound headphone would be a detriment in a first person shooter, so I fired up Star Wars Battlefront. I did this partially because I'm a huge Star Wars fan and recently watched Rogue One. The large expansive levels brought a whole new atmosphere to the headphones. Sadly, though it was difficult at times to pinpoint any sort of direction that the sound was coming from throughout all the commotion and explosions. However, even though I couldn't pinpoint enemy footsteps, I heard the game in a way I've never heard it before. The bass resonance was surprisingly warm and not overpowering. While some people that just crank the bass to satisfy their needs, this actually destroys much of the sound. and while bass can be felt anywhere to experience it, when you're dealing with high and mid-range levels, especially in a FPS, you need to have a way to distinguish various noises and cue in on their origin. After matches involving lightsabers, AT-AT's and the Falcon itself, I turned my attention to the movie I recently watched, Rogue One and thought, why not?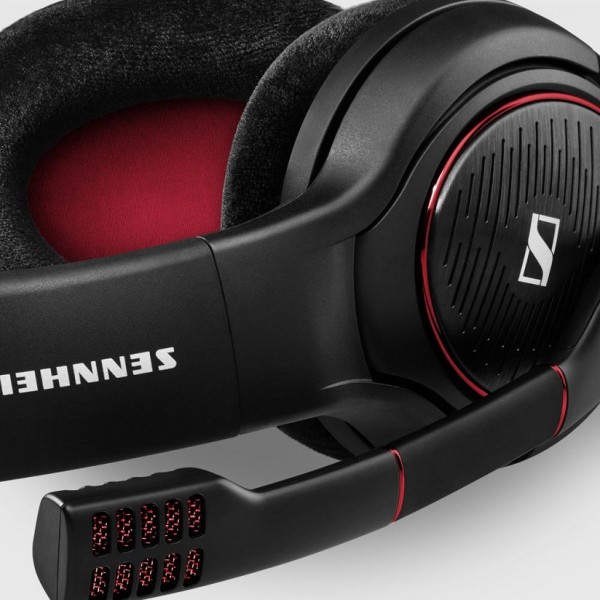 I grabbed some snacks and a beverage or two and settled in for a couple hours of pure amazement. First off the Sennheiser Game One headphones still hadn't given me any fatigue or discomfort, and I was about 2 1/2 hours into my time with rarely a break. Rogue One started off and its sounds enveloped my ears and I heard everything with the clarity of a pane of glass. I was almost overwhelmed by the quality of the nuances of the movie. The village under imperial control came alive and the distinct crowd conversations could be heard so clearly that it almost made me feel like I was actually there in the bustling marketplace, and after that I knew I was in for a treat. As the movie carried onwards, I was spellbound. The sound was so warm and comforting that it was almost like watching the movie for the first time all over again. The space battle at the end sealed the deal. Hearing the X-Wing and Tie Fighter engines pan from right to left, the dynamics of the effects ringing through the headphones, and Vader's breathing at the final end scene made my heart race.

After over 4 hours of incredible sound experiences my ears were surprisingly very comfortable, dry, and thanks to the light weight of the headset, not tired at all. There is one aspect that I did want to test and that was the microphone that is permanently attached to the left side. So, I got some friends together in a party and all of them were saying that my voice was coming through very clearly and wasn't overpowering in terms of harshness or abrasiveness that can be found in other headsets. While I'm talking about the mic, there's only one way to control it and that is through raising the mic bar above a certain point to enable the auto mute feature. While subtle in nature, I find that it's easier to have a button on the cord to be the optimal solution since lifting your hand to the headset takes your hand as far away from the controller as possible which in turn accounts to poor design. So, while the quality is superb there that minor issue to contend with.

When all was said and done my ears were incredibly comfortable, there was absolutely no discomfort of any sort to speak of. I decided to call it a night and when I woke up I was going to start in on my audio studio with these and I was surprised at what I heard. Now, it goes without saying that the HD 800 S from Sennheiser is one of my dreams that will probably come true the day I win the lottery, but their HD8 DJ headphones are what I put these gaming ones up against. There's a price difference of $100 but the sound of the HD8 DJ is one of the best headphones I've used, so much so that I may have to order another one since mine have been through the wars of music. I loaded up Ableton and started to take the Game One through its paces. While the sound didn't feel as developed as you would find in Sennheiser's other headphones like the HD8 or the HD 800 S, it produced a fantastic reproduction of various instruments. For instance, the sound of violins and French horns to me signify wonderful testing ranges due to their ability to navigate various octaves and the difference in sound is startling, however, nothing prepared me for what I heard next. I setup some notes as a flute to form a repeating trill of notes as I wanted to hear how distinct the sound reproduction was. As I closed my eyes I could almost hear the pads hitting the holes in the flute. Next I wanted to test some low notes so I decided to fire up a bassoon instrument and go to town, and while the bass response didn't provide as much depth as I was hoping for, the warmth still was there and the drivers did a fantastic job interpreting the sound.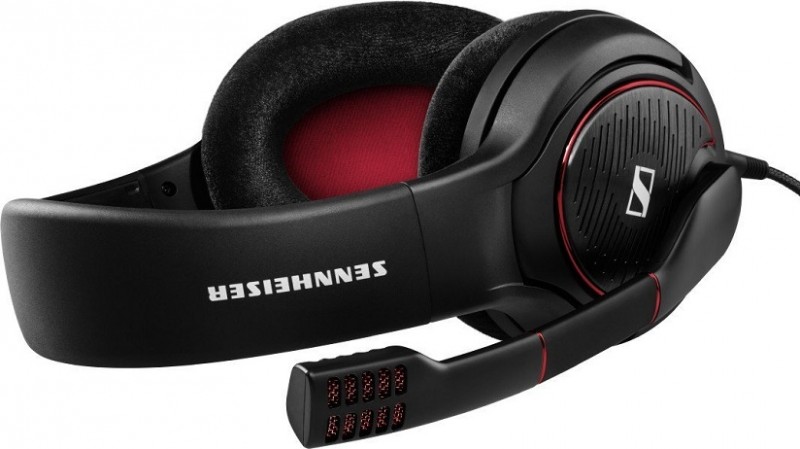 Overall, for a gaming and entertainment application when using the Xbox One, I feel that the audio from the Sennheiser Game One headset is one of the best stereo headsets you will ever listen to. While it may not be surround sound like other brands, it produces a warmth and depth that many other companies try to mask by just adding more bass. If you want natural sound that is a great quality sound, the company you want to turn to is Sennheiser. If you want a gaming headset that will accurately produce a soundscape that will envelop your ears with a focus on detail that you can wear for days on end and not get fatigued or feel discomfort or pain, you want the Sennheiser Game One. Should you spend $329 on this headset? If you want one of the best in the industry, then yes.


Pros: Comfort, Simplicity, Quality, Great Stereo Sound, Sennheiser's History in Audio
Cons: Price May Be too High for Some, No Surround Sound May Turn Some Off, Warm Bass but Can be Flat (but only at times)

Overall Score: 9 / 10