World of Tanks: War Stories - Hands-On Gameplay Impressions
by Kirby Yablonski








Earlier this month we were flown down to Chicago to visit Wargaming.net. The fine folks at this studio are in charge of the console versions of World of Tanks. For those few who may not know, World of Tanks is a free to play (F2P) game that allows up to 15 vs. 15 player matches where players choose a tank that may suit their playstyle and face off against an opposing team. It's a great title that has a lot of depth to it, but it is mostly a PvP based gaming experience. There are some PvE elements in such things as "The Proving Grounds" where you and a friend can play cooperatively against AI bots; however, there are no modes where you play through any campaigns designed to tell a story. Well that is about to change. We were lucky enough to be part of a small group of journalists who got to play a new mode in World of Tanks, and that mode is called War Stories.

T.J. Wagner, Executive Producer, noted that in the past there have been small PvE events during special time periods, such as April Fools, Halloween and other times. These events proved to be quite popular. There is also the aforementioned "Proving Grounds" mode, which allows players to play in a non-competitive setting. T.J. said that given the data of the PvE events and "Proving Grounds", World of Tank players seemed to have an appetite for single player and cooperative gameplay, so the team in Chicago thought about expanding the whole PvE experience, hence the idea of War Stories was born.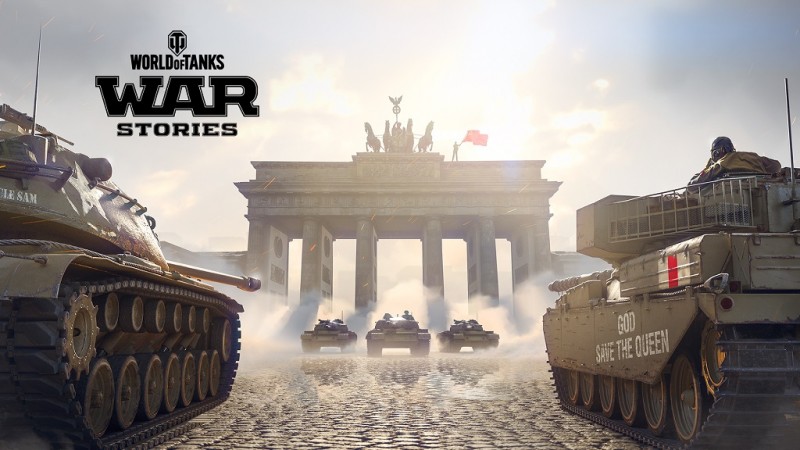 War Stories is best explained as narrative driven, bite sized campaigns that allow for one (single player) or two (cooperative) players to play through. These narrative driven events include three (3) mission campaigns within each episode. The episodes are based on either historical events that influence the story at hand or they are 'alternative history based', which is more fiction and a "what if" type of story. There are specific tanks assigned to the episode along with a 'hero' crew as well. For veterans of the game, once you complete the story you can replay it with any tank from your garage in Challenge Mode, which is a harder version of the story you played though. Here the game will tailor the skill level of the episode to match the level of the tank that you use at the time.

It should also be noted that along with being geared for World of Tank players who wanted more PvE, War Stories also allows an opportunity for those who were somewhat intimidated of the PvP focused aspect of the game, and this will let them to play the game in a setting where they don't have to compete against players who may be better than them and play a mode with a story to drive them along. Jeff Greg, Lead Designer for World of Tanks Console, stated that there was indeed a crowd of people who wanted PvE over PvP. So, to give those people a chance to play the game in an environment that was story driven and noncompetitive was a one of the goals that they had with War Stories.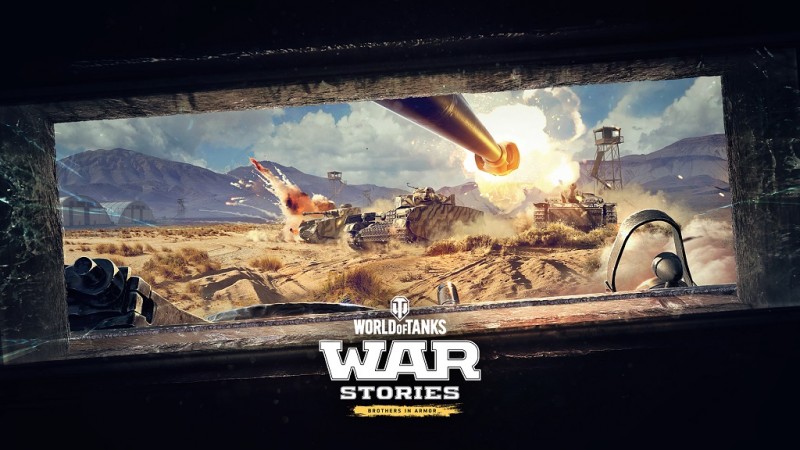 The first two episodes that will be released are "Brothers in Armor" and "Flashpoint Berlin". The first episode is a tutorial where players are taught the game's mechanics, while the second episode is a story that is alternative history based. There will be two more episodes launched later this year, and they are "Operation Sea Lion" and "Kennedy's War". The latter is based on an alternative history of the Cuban Missile Crisis. We got to play the first two episodes during our time at Wargaming's studio. All the episodes noted will be free as well. During the roundtable with T.J. Wagner, I asked him about the possibility of having to pay for future episodes, or purchase a season's pass, and he stated that as World of Tanks is a 'Free to Play' game, the studio would continue to look at ways keep the episodic content of War Stories the same. He also indicated that they are already working on a fifth episode and that their hope is to release a new episode every 60 days or so, which would coincide with the usual update that hits World of Tanks.

The three campaigns for each episode we played through last about an hour or so. The first episode, "Brothers in Armour" is, as mentioned above, a tutorial. One of the things I was worried about, especially as someone who plays the game at home, is that this would be a moot point for veteran fans of the game. Well, it's a mixed bag in such that the tutorial is wasted on those who already know how the play the game; however, there is the actual story that plays out in front of you, and this allows veterans to have something fight the monotony of having to go through learning what they already know. It's a great starting point for 'noobs' to the game though, and they will get the benefit of both learning how to play the game and enjoying the story that comes with it.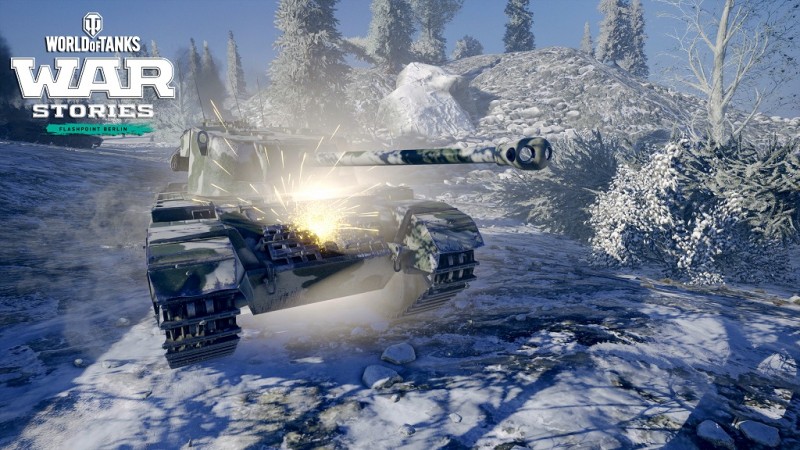 The second episode, "Flashpoint Berlin", was where we got to see what could be done with an alternative history based story, along with straight out gameplay, and not a tutorial. I have to say that it was pretty cool seeing the AI (both teammates and enemies) act like they did, even as the episodes wereunfinished programming wise, not content wise. They took cover when they needed too, they tried to come from unseen areas, and they really did put up a bit of a fight. Those Wargaming staff watching over us warned us that the game was yet to be fully completed, and there might be a hiccup or two. One such hiccup I encountered was that I ordered my team of AI bots to focus on a specific heavy tank, but they ended up leaving the battlefield, as if they were retreating. The studio rep hanging out with me as I played had a good laugh watchilng my AI teammate drive into the horizon, but I was reassured that this wasn't something that should happen when War Stories launches.

The 'story' of each episode is pushed along between chapters with animated comics that tell what is happening and why. As I played through the two available episodes, I found myself somewhat impressed with this approach. They are voice acted and the actual look of the animated comics has depth to them. Think of a 2D game with layers within each level or frame found on screen, as it not just a flat comic. You will see snow falling, tanks bearing down on you, etc., and this all moves on screen. It should be noted that some of the stories are also based on the Dark Horse World of Tanks comics, so this kind of presentation makes sense given this fact, but the stylized look also makes each story look unique.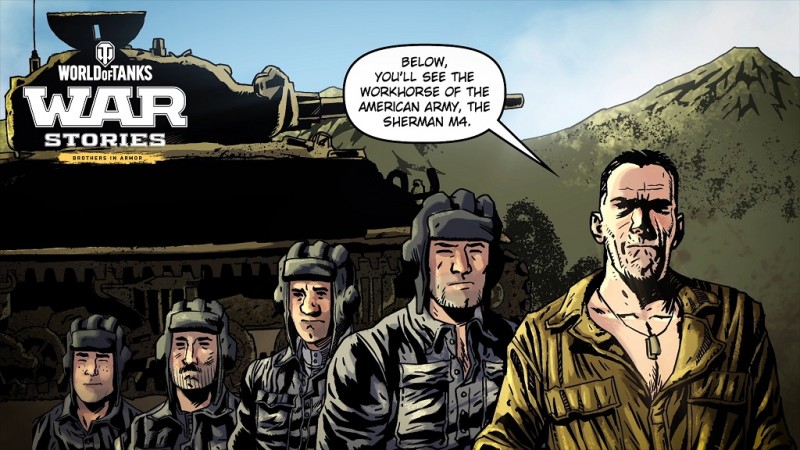 Veterans of World of Tanks will also be happy to know that you can earn silver, XP, and other rewards as you play, which are the same rewards found in PvP. Should players have purchased the "Premium" feature, this will carry over too. So, those who are already well invested into World of Tanks can feel confident, and relieved, to know that they will earn rewards as they play and that War Stories is indeed incorporated into the world, and in-game economy, of the game as a whole.

During the event we played on Xbox One X development kits, as that was the focus of the game mode reveal. There was also a PS4 Pro version running as well (one console). The visuals on the Xbox One X are indeed in true 4K/30fps on the Xbox One X. When asked if the game will be getting a patch in November to allow for 4K/30fps gameplay in PvP, along with War Stories, at the Xbox One X launch, the answer was a resounding "Yes". So, the visuals I experienced were indeed a true indication of what will be offered for the Xbox One X. And for those interested, the official specs of World of Tanks (PvP and War Stories (PvE)) running on the Xbox One X will be 3840 x 2160 @ 30 fps. The PS4 Pro runs at 3800 x 1200 @ 30 fps and it will utilize the 'checkerboard' feature to reach 4k resolution. I saw the game on both the Xbox One X and PS4 Pro running side by side, and there was not a whole lot of visible noticeable difference when compared with each other, but we will leave the whole "differences between" technical stuff for those like Digital Foundry. Of course, HDR will be implemented on both the Xbox One S and the Xbox One X.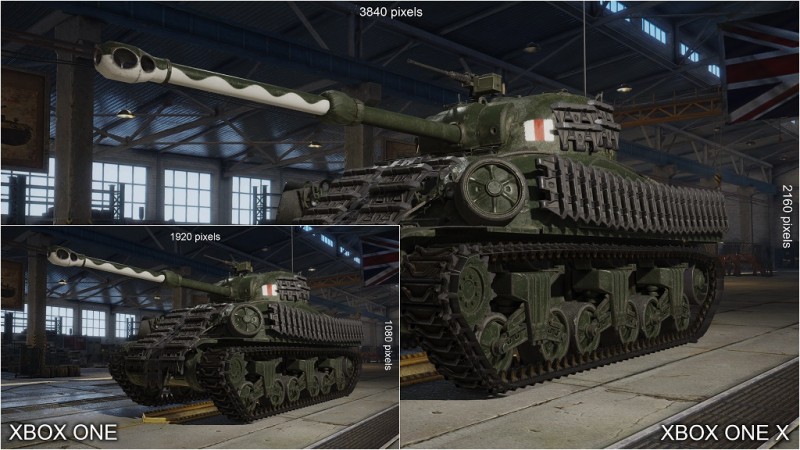 In a nutshell, the visuals are beautiful and detailed. You notice so many little things, like the bump mapping on the tanks and the longer draw distances as well, as the detail in things far off in the distance is prevalent, and something you don't see in the Xbox One (regular or S console) version. When speaking to Andrew Hura, Lead Environmental Artist for the game, he stated one of the exciting things about working on the Xbox One X was that the power allowed the developers to "definitely up" the visuals in terms of the quality, and what you see on the Xbox One X is what the designers envisioned when they were designing the levels, tanks, and all other things. The increased LOD (Level of Detail) of objects, including those far off in the distance, is something they were very excited to be doing. He also said that the attention to detail, which was not visible before, was very evident in the tanks, as you could now see the finer details from the metal itself to the very small details, such as the rivets and other such things.

The one thing that many will forget with the improved visuals of the Xbox One X version is that the game will be cross playable across four Xbox consoles. So, the Xbox 360, Xbox One (original), Xbox One S and the upcoming Xbox One X can all play against or with each other. This is quite the feat when you think about it and it also includes the War Story mode too. Given we here at Xbox Addict are a Xbox centric site, you can definitely consider us coloured impressed when you consider this fact.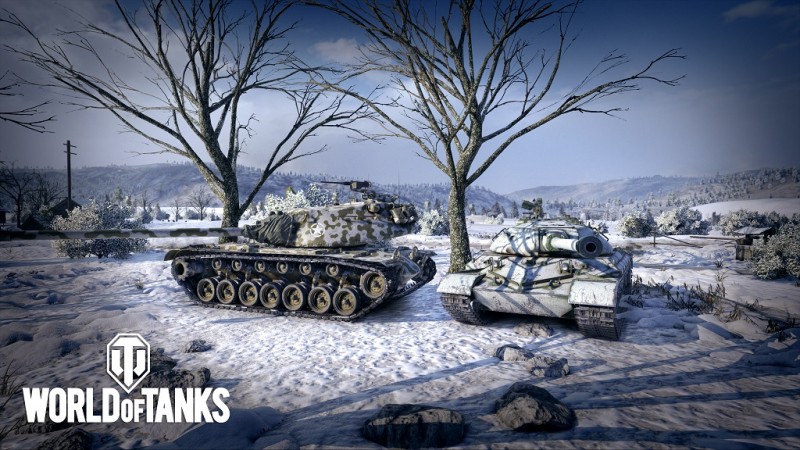 The addition of War Stories is a great thing, as it allows fans to play the game with a narrative based experience, while it may just bring new people to the game who have yet to experience what World of Tanks can offer. Sure, each episode may not be that long, but the fact that they are based on real history, or an alternative take, and provide a story as you play is pretty cool, and it offers something else other than a PvP experience. After having time to experience the two episodes, I am definitely intrigued, and can't wait to play through the other two that will be released this year, and with the chance of even more being released, current fans, and those looking to check out the game non-competively, should be pretty excited to see what War Stories will bring to the table.