Destiny 2 - Hands-On Impressions of the European Dead Zone
by Kirby Yablonski








Last week we were invited by Activision to head to Washington State to play the full game of Destiny 2. We are now allowed to talk about our experience; however, don't expect a detailed commentary on the actual story, as we won't be ruining that experience for fans, nor are we allowed to speak about it. What we will be talking about however is our time in the European Dead Zone (EDZ) and many of the little things that made this exploration an adventure.

As a disclaimer here, we played on the PS4 Pro. Yes, we are an Xbox centric site; however, we all know that Sony has a 'deal' with Activision/Bungie and with that in mind, no Xbox consoles were to be found. So, when you see the videos that we have captured, be aware that they were on the PlayStation platform (DON'T HATE US PLEASE XBOX FANS!!!).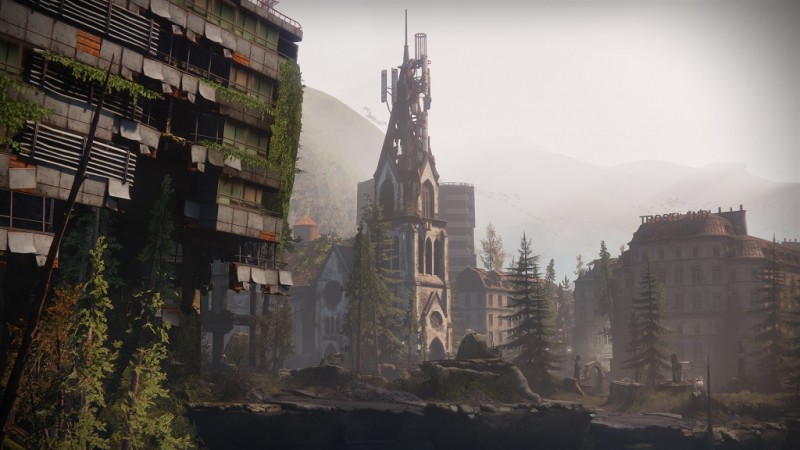 I must say that for me, as a gamer with over a couple thousand hours played on the first Destiny, I very much noticed many of the changes, from the Destination Map to many of the gameplay features (e.g. enemy movements, music, environments, etc.) even though we focused on the EDZ area for this write up. We would like to touch on a few key areas that really stood out for us in terms of our 'First Impressions' as we ventured across this new area.

Speaking of visuals, this game is Destiny, plain and simple. I must say that you can really notice that Bungie put a lot of work into improving the graphics engine for this game. While looking around the EDZ there were noticeably more improvements in lighting, shadows, textures, and the overall environments. It seems that as they could focus on current gen machines, and not worry about legacy consoles, so they were able to harness more power and more ability to bring their vision alive. The EDZ is a great area to explore, and this is just one fraction of the game's environments.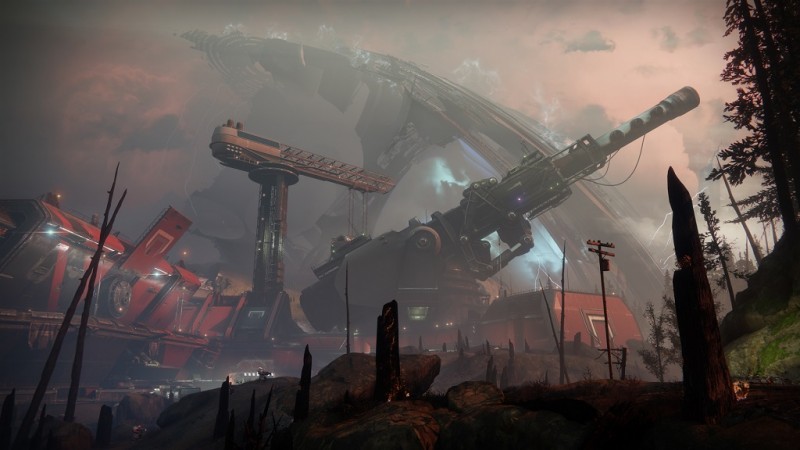 As we are only allowed to really talk about the European Dead Zone (EDZ) for our early impressions, you won't find me talking about the other planets and other areas you can go to. What I can say though is that you'll find a lot more areas to explore and everything is fresh looking in this Earth based area. This was evident when exploring the EDZ, as I found I could go into many of the buildings that I came across and walk through them to explore their inner surroundings. In the original Destiny you felt like you were truly guided on where you could go and what you could explore, but you don't necessarily get that feeling here. I felt that this made the experience feel kind of expanded even in this one area we focused on for this write up.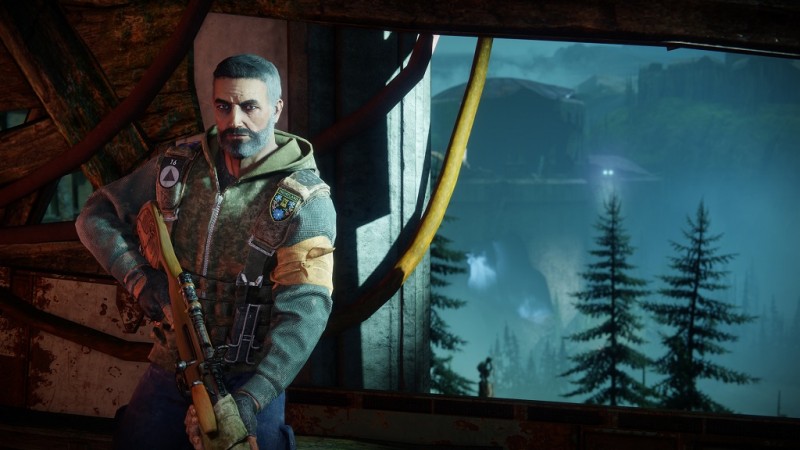 Exploring is key of course, as you'll find many treasure chests full of glimmer, tokens, and on occasion the odd special item too. In the EDZ you'll find EDZ tokens in these treasure chests that you can take to a new NPC named Devrim Kay, who will give you a legendary engram with various items in it in trade. Unfortunately, we were not allowed to show you what can come from these engrams, but rest assured that you will benefit from cashing in your tokens.

In regard to gameplay, even just checking out the EDZ, I want to touch on how Public Events have changed, as well as how the new addition of Adventures, Lost Sectors and Scannables also play a part in your Destiny 2 Experience.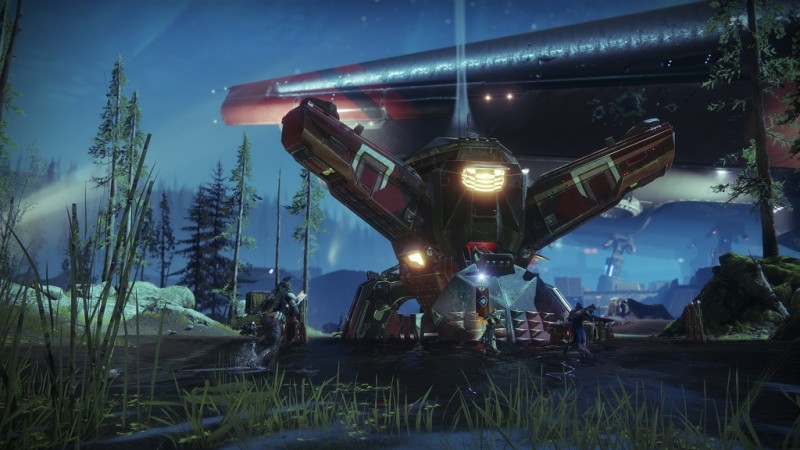 As for Public Events, you can see where on your map these will take place, and how close to activating they are, and this is Godsend. No more having to rely on 3rd party apps this time around. As well, you can fast travel on the map, via fast travel points, instead of having to traverse the whole thing to get from one area to the next, so getting to various public events, or anywhere on the map for that matter, is a breeze. Once you get to a public event you can then go up to the flag marking the spot, and "Rally Up" as you wait for the countdown timer to kick off the event. But wait, there is more.

All the public events have a feature where, if you manage to do the extra steps (criteria) during the event, the public event becomes a Heroic Public Event, which not only means it will be tougher, but the rewards should be greater. This is a great feature as it adds incentive for you to first find out what you need to do, and of course doing it makes the event more rewarding. For example, in the EDZ during the 'Glimmer Mining' public event, if you destroy a particular piece of machinery in each one of the three sections of the event, you'll trigger the Heroic stage where you must guard the glimmer from some serious enemies.




A new, and somewhat appreciated, addition to the maps are called Adventures. These are best described as side-quests. Although they are not required, they continue to be narrative based and help you learn more via story based elements. I found these entertaining, as they were based in the game's narrative and had relevance and meaning. You could do them during the campaign, or you could do them after, and they still had relevance no matter when they were completed. There were a lot in the EDZ, which was pretty amazing to see.

Lost Sectors are another new addition to the game, which was briefly talked about at the Reveal Event in May of this year. They are hidden entrances (usually to cave like environments) that are marked, and once you enter them, you are treated to a large area to explore, lots of enemies to fight, and a special chest to open. Each of these Lost Sectors has a special mini-level boss like experience, and upon defeating them you are given access to open the 'loot chest' in the level and collect your rewards. They definitely make for added gameplay and did so in the EDZ as they were in many different areas of this environment.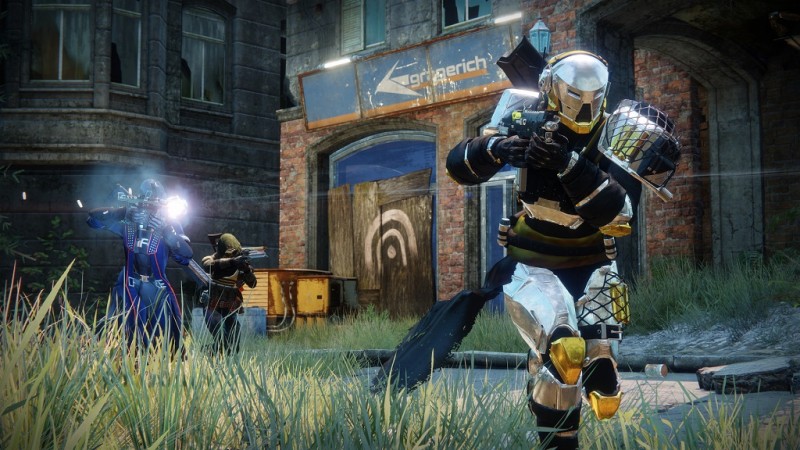 Another neat feature I discovered in the EDZ were scannable items scattered throughout. These items are not particularly necessary to find in order to enjoy the game, but in many ways some of them provided some minor back story, or interesting tidbits, to the game itself (e.g. found one talking about some Fallen House Banners). I think they could have really gone deep with these, almost Grimoire Card deep, but they did not, but some of the stuff you'll discover, and scan, are pretty cool and it made my time exploring the EDZ even a bit more meaningful when discovered.

Bungie has made some very solid changes in the Destination Map allowing for you to get around much more efficiently. As they eluded to during their reveal, they said you would not have to go to orbit to navigate your way around the world(s). Being able to use the quick travel points I mentioned earlier, even on the EDZ map, and being able to see each planet and their environments and the travel straight from where you currently are to the new point you want to go is a time saver. It's simplistic, streamlined, and much easier to use.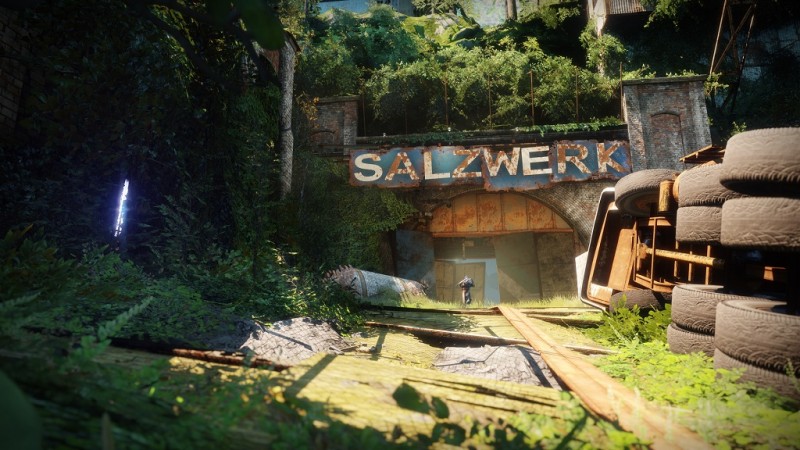 Finally, I thought I should briefly talk about the music as it really adds to the gameplay experience, even when playing in one area, like we did wtih the EDZ. It is evident that there is a lot more music to support the on-screen action and it sounds much more "symphonic" so to speak. As most of my time exploring outside of the Story was just in the EDZ, this says a lot as it was a narrow area I spent so much time in. During the time I played, I didn't find much, if any, of it repeated, and it seemed that it really matched what was happening on screen. Skye Lewin, Music Director and Composer at Bungie stated that the goal of the music was to "support the story", and that wherever the player is doing in the game, the music should support them in terms of what they are doing.

Given what we are allowed to talk about from our playtime at this time, I think I should stop here and give you a chance to soak up what I have just written. I really can't wait to get back into the game, as once we were done playing, I wanted to play more, and for me that says something as I have taken a few months break from the original Destiny as there was nothing more I wanted to do; but with Destiny 2, I want to play more and play it now.....but I will have to wait until it launches on September 6 to continue my adventure.