YARRA 3DX & Interview with Gerry Chastelet, CEO Comhear
by Kirby Yablonski








Anyone who has read any of my reviews, previews, or opinion articles knows that I am a huge proponent of audio in games, as well as movies and music. From the sounds or environmental effects created for games to what is recorded for movies or music, having a good way to listen to all the audio makes one appreciate it more. It's an important facet making for a better experience. To really get the full effect, one should have something good to enjoy all that goes into the audio work, such as a surround sound set-up or a good pair of gaming/audio headphones; however, not everyone has the room for surround sound speakers, nor do people always want to put on a set of headphones. To combat this, and not have to rely on a TV's internal speakers, which are generally low quality, sound bars are a way to enjoy what a game, movie or music's audio can provide. I myself have a sound bar and subwoofer combo in my home office where I review games, as well to use when I take time to listen to music and watch the odd movie in that setting.

So, most of you are wondering where I am going with this right? Well, just over a week ago I had the chance to talk to Gerry Chastelet, the CEO of Comhear. There's a good chance that you may have not heard of that company, but I get a sneaking suspicion that if you like good audio, then you may have heard of the speaker product they are making, and that is the YARRA 3DX. Don't worry if you haven't heard of it though, as there is still a good chance you will soon.

The YARRA 3DX is what Gerry described as a "compact sound bar designed to improve the experience for music, video and gaming". Given that we here at Xbox Addict are all about gaming on the Xbox One platform, this caught my ear (so to speak) as I am always looking for ways to improve my gaming, as well as movie and music listening, experience, but doing so in compact form. This is a crowd funded project on KickStarter and they have well surpassed their goal. As for writing this article there is just under a week left in their campaign, which set a goal of $50,000 (usd), and they are currently at over $622,000 (usd). You can see the KickStarter right HERE. So, what is so special about this sound bar?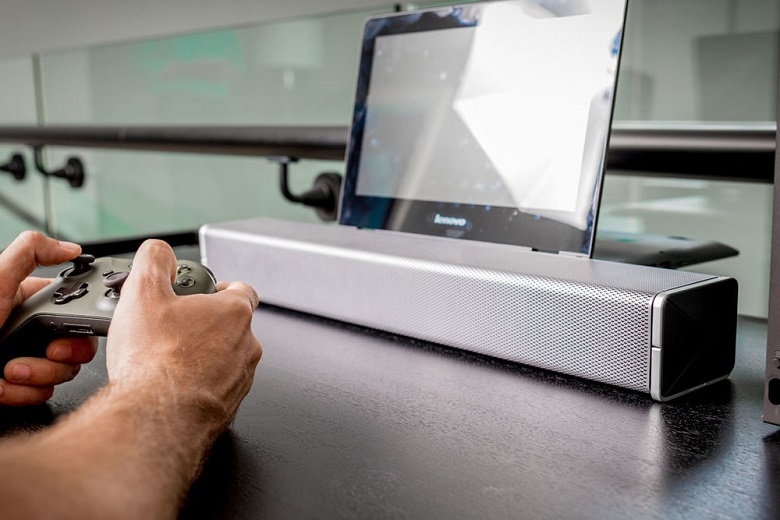 The YARRA 3DX is best described as a sound projector. There are 12 individual 33mm drivers on the bar, and each one is individually powered by its own source. There is also a wired subwoofer that attaches, but Gerry did note that they are considering a wireless solution for the future, but in the same breath he also said that the wired setup allows for the best sound now. The YARRA 3DX has been in development for about a year; however, the technology that is used in the sound bar, called MyBeam, has been in development over the past 5 years in collaboration with the USC (San Diego) Audio Lab. Initial implementation is in the pro-AV line that is already developed and in use in some 3D and 4D theaters, as well as in use for kiosks, and now this tech is being used in the YARRA 3DX for consumers.

This consumer product that is using the MyBeam technology is meant to replace what most might consider the products used for 5.1 or 7.1 sound (e.g. speakers or headphones). The speakers of the YARRA 3DX utilize binaural beaming of sound to the left and right ears to get the soundstage to sound the way it should. Gerry indicated that placement of the YARRA 3DX is irrelvent. The unit can decode the surround sound (up to 7.1) and the Digital Sound Processor (DSP) has firmware on it to make the 3D immersive sound. Audiophiles will be happy to know that the YARRA 3DX will decode both Dolby Digital and DTS sound codecs. They are currently looking at the implementation of the Dolby Atmos codec, but at this time it's not yet implemented.

The sound bar is 'active', meaning that each driver has its own amplifier. Anyone who uses the YARRA 3DX can create up to three directed beams of sound where they may want them (hence the sound projector term). What this means is that the YARRA 3DX can be programmed to have three 'beams' of sound pointing at different areas and used at the same time, creating what is known as the "money spot", where as traditional sound bars, and even speakers, are usually only capable of one "money or sweet spot".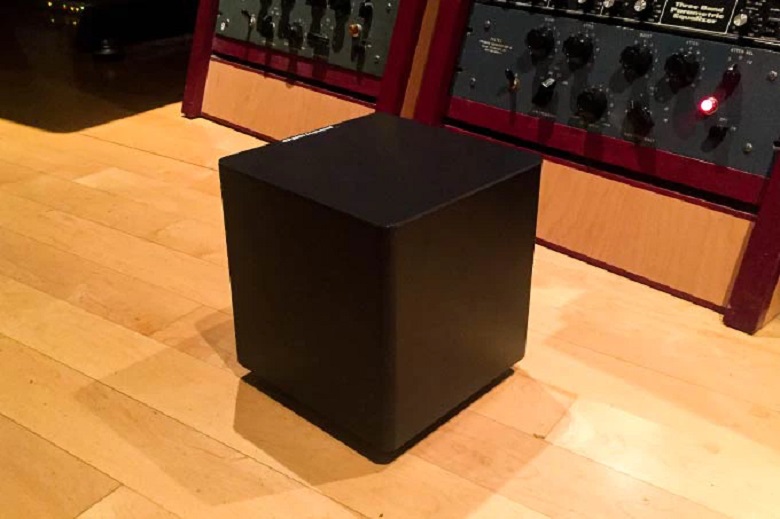 Gerry also further explained that the YARRA 3DX can be set in near field mode or far field mode. The latter is used for a setting like a movie theater with traditional sound. The near mode allows the sound bar to be used in a much smaller room and allows the user to use it in a surround sound setting but the focus is 'near', with the person being in a small room not far from the speaker (e.g. four feet away from the source).

Given that this is a consumer centric device, and something that they want to have people use with ease, there will be pre-set sound modes to allow for what Comhear states is the "optimal setting" for what the user may want to get out of it. It is our hope here at Xbox Addict that there is a dedicated gaming mode that allows certain aspects of gaming to be highlighted, be it environmental effects for adventure games, a narrative/music focus for specific story based games, or something that can even highlight the sounds found in FPS titles (e.g. COD, Destiny 2 or Halo for example). Of course, we can't forget settings for movies (e.g. action, adventure or heavy narrative based) and music (e.g. dance, rock, club or stadium like settings) too.

In terms of connections, there will be HDMI, HDMI (ARC), Optical, Digital and Analog inputs. There will also be support for Bluetooth Wireless and, as mentioned earlier, the subwoofer will be wired to the YARRA 3DX.

During my discussion it was also stated that there will be a YARRA 3DX App for both iOS and Android devices. They are also looking at having support for 'traditional universal learning remotes' as well. In terms of the app's functionality, you'll be able to fine tune the YARRA 3DX such as where the sound beams go, near field or far field mode, EQ settings and more. If you have a compatible device you'll be able to simply fine tune your personal sound experience with it.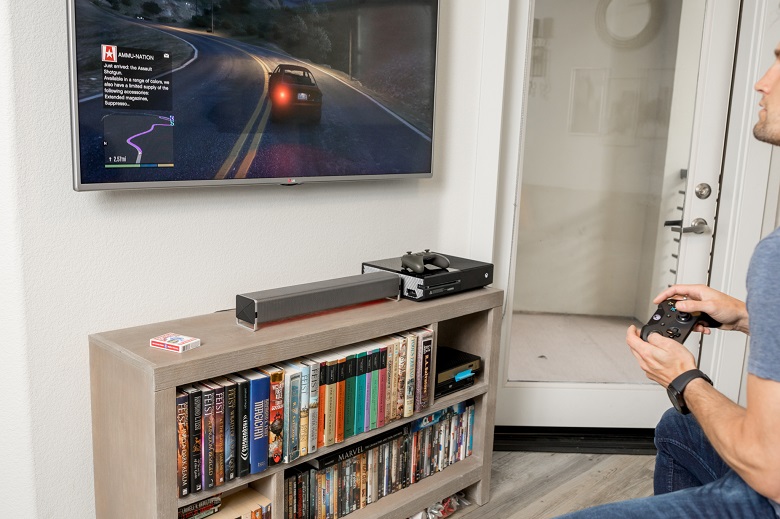 As we were coming to the end of our interview Gerry noted that the "...whole idea is to provide a universal sound bar (gaming, music, video) that applies to everyone's tastes and have the immersive sound experience". He continued and stated that "...the way the product is designed, a smart sound bar, whether you're looking at it from a gamer's perspective, or a movie/music buff, we believe that this sound bar can provide a universal and flexible experience for any room (or desk)".

Now, we did not get any time with the actual sound bar, so I had to do a bit of research to further understand what was being offered. The big thing that I came across that is very pertinent to this article is that in June of this year (and at the same time E3 was ramping up) the YARRA 3DX won an "Alfie" Award at the L.A. Audio show. This audio show is fairly well known in the audiophile circles, and the "Alfie" Award goes to what is described as the "finest products exhibited at the show". The award was given on the "basis of superior technological achievement in combination with audiophile performance...". You can check out some of the reactions from people at the LA Audio Show 2017 in the video below, including one of the Board Members as well as other professionals, and consumers, who attended the show.


We for one can't wait to try this product in a real-life setting. I currently use the Sound Blaster X Katana in my home office, a small sound bar and subwoofer combo, and I am quite impressed with its performance when playing games on the Xbox One, watching movies, and listening to music. Given what I discussed with Gerry Chastelet, I am very intrigued with the product they are making, and to tell you the truth, I am kind of excited to put the YARRA 3DX through its paces, if and when given a chance. If you want more information on the YARRA 3DX, check out their webiste right HERE.