Audio Technica ATH-AG1x Gaming Headset Review
by Brent Roberts








Features:

- Closed-Back
- 53 mm Drivers
- Frequency Response: 5 - 35,000 Hz
- Sensitivity: 100 dB/mW
- Impedance: 50 ohms
- Microphone Sensitivity: -41 dB (0 dB = 1 V/Pa, 1 kHz)
- Microphone Frequency Response: 100 - 12,000 Hz
- Weight: 320 g (11.3 oz) without Cable

I'll be the first to admit, I'm an audio quality snob and a colossal headphone addict. I personally will bypass tons of headphones just so I will be able to focus my revenue on the ones that deliver the best possible sound quality that I can find. Yes, it makes me sound like an audio elitist, and I've heard from multiple people "You always have to have the best in audio don't you?", and the response is always the same, direct, and to the point, "Yes." This is the first time I'm reviewing a headset from Audio-Technica and the headset in question is the ATH-AG1x. I was intrigued by the titanic size of the drivers (53mm) and thought that this would be a stereo journey that I would adore. I'll let you be the judge of the experience.

Now, I just mentioned that these are a stereo headset and not some gimmicky 5.1 or 7.1 surround sound marketing ploy. This is audio in its simplest form: Left and Right channel. This simplicity is what you will come to expect from the entire design of the headset itself. To begin, the headset itself has these floating square pads in the middle of an open dual cable headband. The theory behind this design is that the headphones gently sit on each side of the head with very little pressure to ensure comfort for any range of use. Sadly, I found that because of this design when I would turn my head abruptly, they would have a tendency to slide off. To circumvent this somewhat there are 'hacks' that people have done to these "floating" style headsets to make them feel more secure on their heads (god bless internet searches). You would think that watching what modifications the public is making to improve them that Audio-Technica's design tesam would implement those ideas in designing future headsets, but for whatever reason you cannot ignore how loose these actually feel. I accidentally sneezed and they went crashing to the floor and landed on another design issue, the microphone.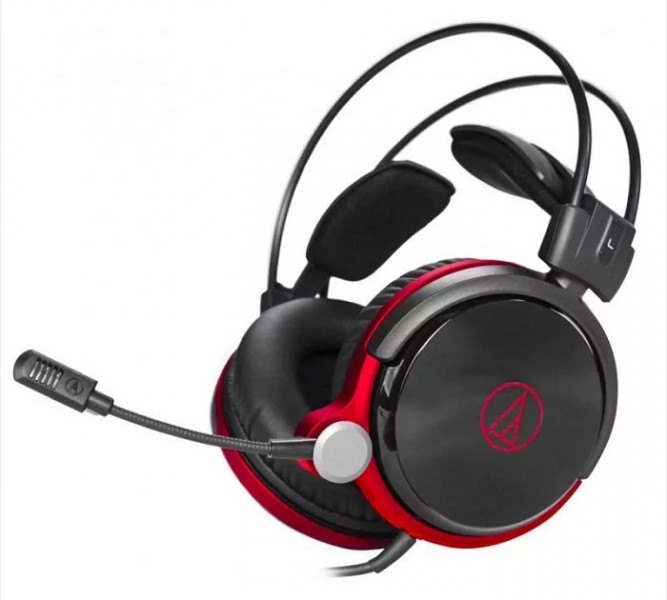 The microphone on the ATH-AG1x doesn't retract as it is always out and has incredibly limited range of motion. Why someone thought that would make for a good design aspect on an unstable headset is beyond me. Not only is the range of motion incredibly limited, but the sound quality of the mic itself is far less than that of headphones that are a fraction of the cost. It is a very thin, metallic and almost "tinny" type of voice representation, so the ATH-AG1x will sadly not provide a natural sounding warm voice through it's mic. So, to do a quick recap on the design: they are comfortable but feel incredibly loose and the mic, which is not retractible, doesn't reproduce a natural sounding voice when using it. Now, onto the last design issue that I found with this headset: the cable.

Have you ever sat in a brand new car and think, "why would the designers just fit some cheap thing here?" This is the identical philosophy behind the ATH-AG1x cable. Simplistic in design, as it's a wired cable that comes with a very plastic and cheap feeling control box. Here you have two controls: A volume wheel and a mute slider. The cable also isn't detachable, so you will have to be extremely careful how you set the headset down. This is by far the headset's #1 design flaw and seems to be a significant failing point within the $300 price pointt. The design of the headset was disappoining, and surprising for me, as I felt let down, but not as much as what's about to come, because I thought that the faults with this headset were confined to the design alone, unfortunately I was wrong.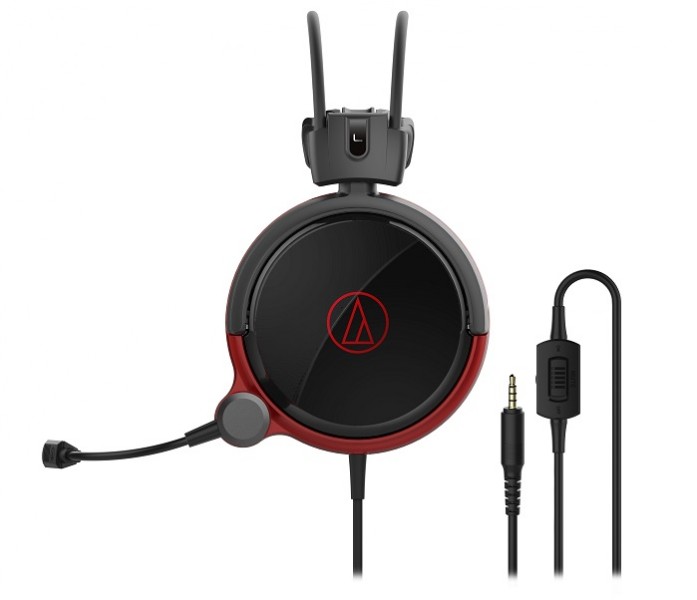 For $300 you should be getting a piece of audio gear that provides great sound. If you take a look at the other companies that provide gaming headsets and you start comparing the sound qualities of those in a similar price range, you'll quickly come to the reality that the ATH-AG1x and its 53mm drivers are pretty much outmatched in sound quality. I tend to take my headsets through a variety of different mediums so I can get a feel for how each source sounds independently. I've been caught up in the new Lord of the Rings game lately (Middle Earth: Shadow of War) so I started the test here. I went through the different settings and configured just the soundtrack, then just the voices, and then both, and all the while getting into combat and listening to the sound effects from the flick of my bow string, to the crackling of the fires from a raging Balrog, and it all sounded flat.

I was shocked. It felt like I was upstairs and there's an incredible party downstairs and I was just hearing it through the floor. I cranked the volume, and like an audio rookie, I got a reminder that turning the volume up on a sound doesn't improve it, it just makes the flat sound louder. I then thought maybe it was the game so I loaded up the new Wolfenstein II game and to my astonishment, I got the same lack luster quality. I decided to break out my Sennheiser Game One headphones to see about the difference in the stereo sound. It was amazing how much better the Sennheiser Game One headphones sounded, and trust me, I am not trying to be a "one product over another" kind of guy, I just wanted something to compare it too.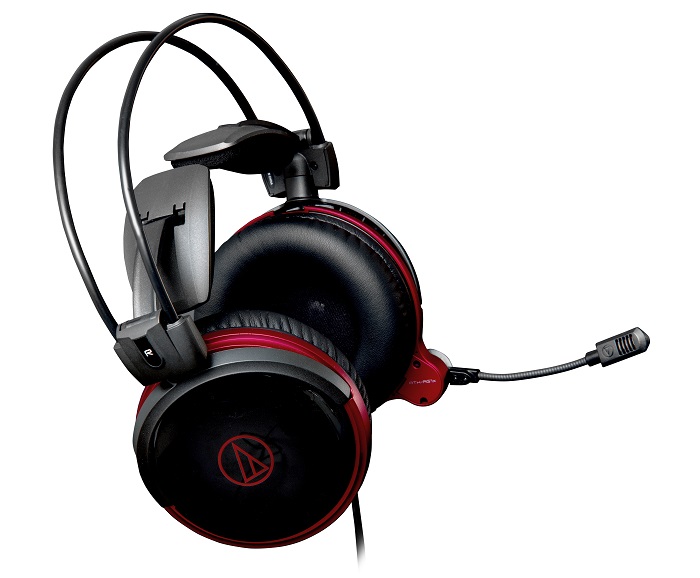 Normally, after a long and intensive gaming session I would turn my attention to my studio and my audio production work so I could give a feel for how these would perform in my day to day operations. That didn't happen this time. I was literally so disappointed by their performance to the point that I felt they didn't warrant anymore testing. Priced at $299.99 there is no reason I can give you as to why you should purchase this headset at such a high price. There are much better sounding headphones out there for less money, and I would strongly suggest taking a look at them before turning to the AG1x. While the AG1x may have enormous drivers, this is a great example of why bigger isn't always better.