Cities: Skylines - Snowfall DLC Review
by Adam Dileva







Being Canadian, I'm used to dealing with Winter and the snow that usually comes with it. It seems though that many others aren't used to this phenomenon, especially everyone that moves to your new virtual city in the Snowfall DLC for Cities: Skylines. I really enjoyed the core game, even with its flaws, and you can read our review right HERE, and now that the Snowfall DLC has arrived just in time for holiday season, we wonder, is the DLC a Christmas miracle, or more like a lump of coal in one's stocking?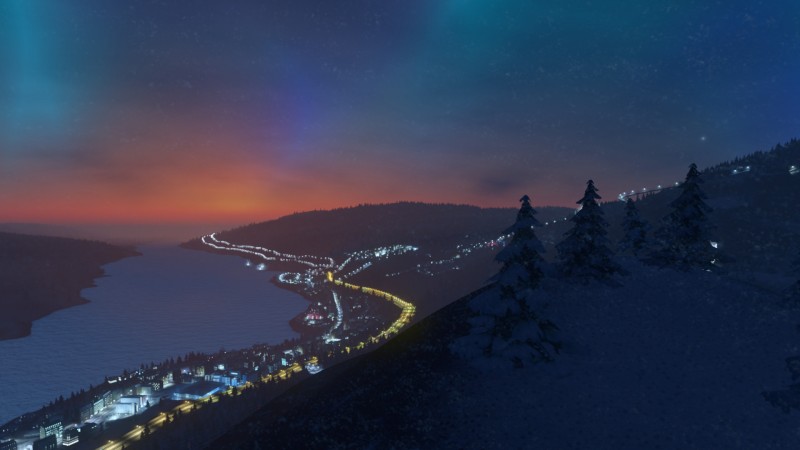 The Snowfall expansion is more than just a simple weather setting, as my jaded self was totally expecting a simple reskin and a few extra bells and whistles to pass this expansion off for its $12.99 (CAD) asking price. I was pleasantly surprised though, as Snowfall adds more than a simple dusting of, well, snow, as it adds new challenges for the player to solve, yet all while keeping a budget. Many people love the snow, but we don't always think about the ramifications and strain that it adds to a city and its mayor. Cities: Skylines Snowfall DLC will certainly have you looking at a foot of snow in your city a little differently when you realize how much work goes into keeping the city running and prosperous during the harsh Winter months.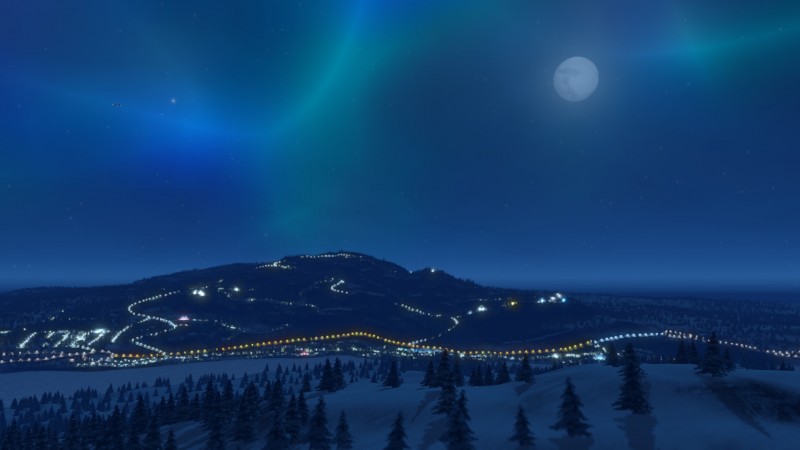 So, if you're like me, you're probably going to make the same mistake I did and simply resume your previous metropolis city game save, waiting for the snow to appear. Well, it turns out this isn't how this DLC works, and sadly, it's never really explained. I had to fiddle around and figure it out myself. You actually need to start a new city to utilize the Snowfall DLC, but not only that, but you have to specifically choose one of the 3 snowfall maps to enable the new content. These specific maps are fine and varied, but not being able to convert your previous saves is a real downer, especially since like me, there is no doubt that you've put dozens of hours into fine tuning the perfect city.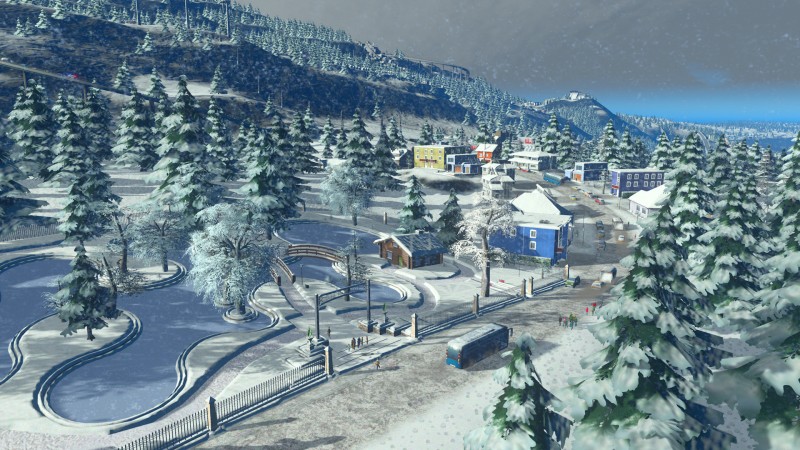 Once you choose one of the 3 winter wonderland maps, you'll need to begin from scratch, building your city in the same way you normally would, starting with the basic fundamentals and infrastructure. The light snowfall is no big deal at first, but you're going to have to plan ahead of how to not only keep your city moving and growing, but how you will deal with the snow and massive temperature drops.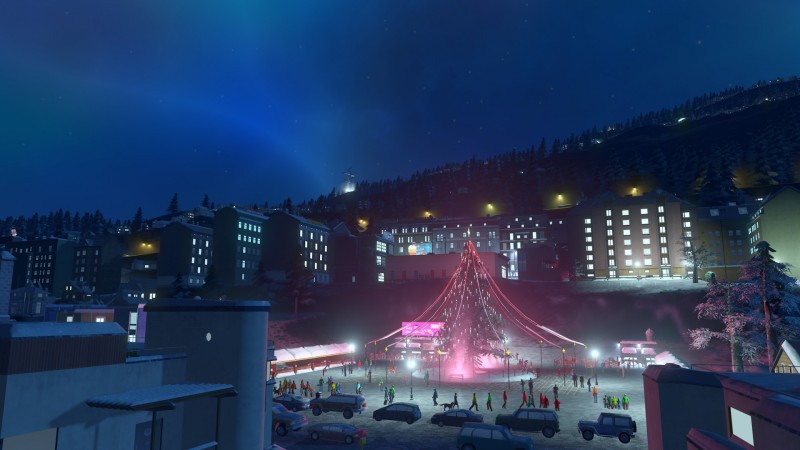 You'll now to have alleviate new problems that arise for your citizens, like increased electricity usage due to colder temperatures, keeping roads clear with snow plows, and keeping your citizens from literally freezing to death. It's a little harsh, but that's what Mother Nature is, a cold unforgiving force. These new problems, and more, add a whole other layer of complexity and forethought that needs to be factored in from the very onset of city building, and of course, all of these issues are new expenses that are quite costly.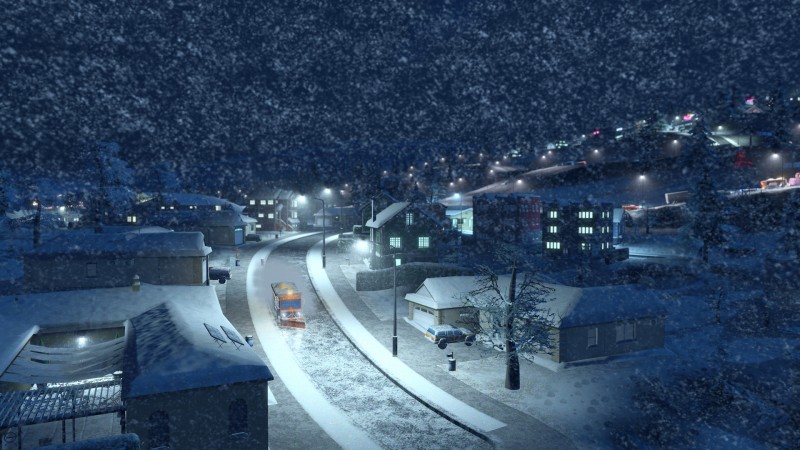 Employing a fleet of snow plows to keep the roads clear isn't cheap, nor is laying pipes that can distribute heat to every building across your city. With the cold comes the need for heat, which of course brings another problem, mass electricity usage, so you need to plan for that as well. You need to solve essentially every hurdle or others will fall as well. For example, if you don't have enough plows to clear the roads, then congestion hits you big time, causing massive traffic, and if people can't get to the power plants to work, then energy production falters as well. The same goes for emergency services, because if the roads aren't clear, then fire, police and ambulances won't be able to do their job either. It's all interconnected in a clever and realistic way that makes sense.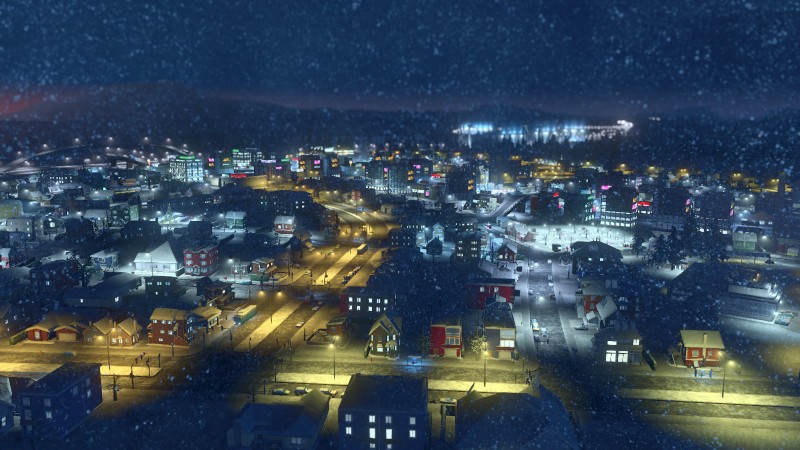 Do you spend more upfront on a more expensive power solution that's eco-friendly, or simply produce more coal or nuclear power plants to keep up with energy constraints? Not planning ahead will quickly lead to some power blackouts from over usage. Knowing that snow affects traffic, do you invest more in public services like trams and railways, or inflate the budget and order 24/7 plowing on all the roads? These are the types of scenarios you need to plan for ahead of time, and it's simply a lot of trial and error, seeing what works within your budget. I do suggest playing with unlimited money at first to learn how everything works and the costs, before trying it with a limited cash flow.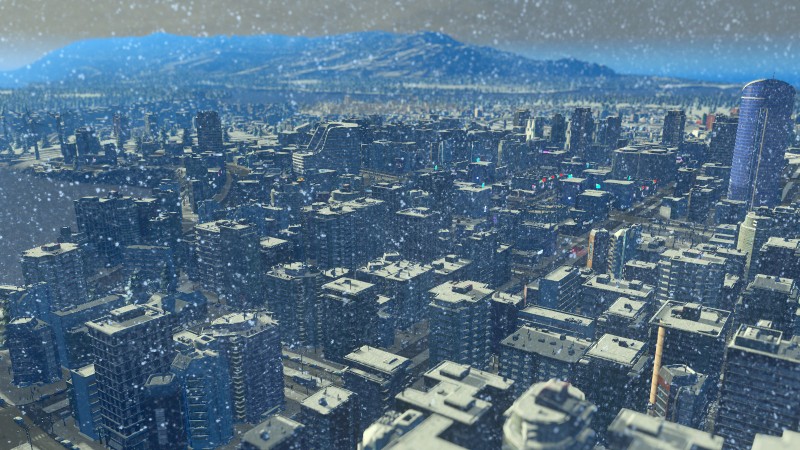 All is not doom and gloom though, as you're given a new sets of attractions and other items for your city. Add an ice rink, ski slopes, and other winter themed buildings and attractions to go with the overlaying theme. These may seem like simply fluff items in the DLC, but helps bring the whole winter theme together, as a city in a climate like this would have those additions.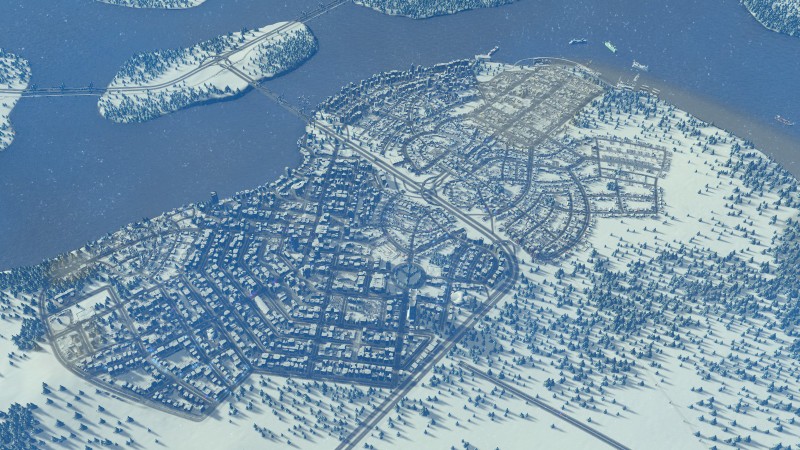 Again, I simply expected this Snowfall DLC to be a little shallow, but I was quite impressed by the complexity and additions added and this includes the graphics. Visually, the snow looks great, and being able to zoom in to anywhere on your city and see the snow banking up is really cool. While I expected simply an aesthetic change, I was proven wrong, as the Snowfall DLC adds a whole extra layer of complexity to your perfect city planning. It's a shame that it's only available on the 3 specific maps, but it's the perfect holiday tie-in for those of us that love the season. If you've been itching for a reason to get back into Cities: Skylines, the Snowfall DLC could be the right reason to do so, even if it's not a completely essential expansion, though it is fun and challenging.


Overall: 8/ 10