Interview: Matt Denomme, Senior Product Manager of TERA
by Adam Dileva






Questions answered by Matt Denomme, Senior Product Manager


Thank you for taking time to do this interview, as we here at XboxAddict (XBA) have some massive MMO fans, including myself. I actually used to play TERA back when it launched on PC for a while and quite enjoyed it. Clearly things have changed since then, and now the console versions are about to release.

XBA: For those of those that have never heard about TERA, how would you describe what makes it exciting to play to entice new players to give it a shot once it releases?

TERA has a truly unique combat system, which has been further tuned to work with a controller for the Xbox One version. This innovative combat system is set against the backdrop of a massive open world and filled with places to explore, monsters to hunt, and social interactions to engage in. Whether you play for a minute, an hour, or a week, there's always something to do, and you'll only stop moving when there's nothing left to kill.

XBA: You recently just had two separate Open Betas for players to check out the game and see the development progress. What's been the biggest learning point when you allowed hundreds of thousands of players into the Open Beta?

The bottleneck of Velika was a facepalm moment for us. We immediately recalled the same issues at the PC launch, and while we know it isn't a long-term issue we knew we couldn't go into launch in the current state. The latest test added Channels to the city which, while putting more pressure on our servers, made for a much better player experience.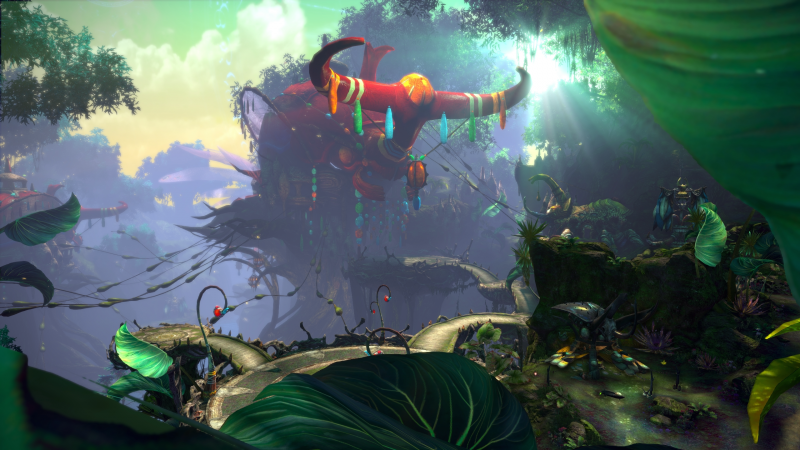 XBA: Any new major milestones to hit before the full launch based on player feedback from the Open Betas?

We are feeling confident after the second test, expect some big news soon!

XBA: TERA is known for its quick action combat, and it feels great with a controller in hand. What were some of the challenges on mapping combat to work fluidly with a controller to feel natural?

Fewer than you might think. TERA's had controller support in one form or another for years, it was more a matter of finding the right way to combo skills for each class while still leaving players the ability to customize their experience. Combat itself hasn't changed, just the number of buttons you press. With a controller, you spend less time looking down at your fingers and more time moving into position for your next attack.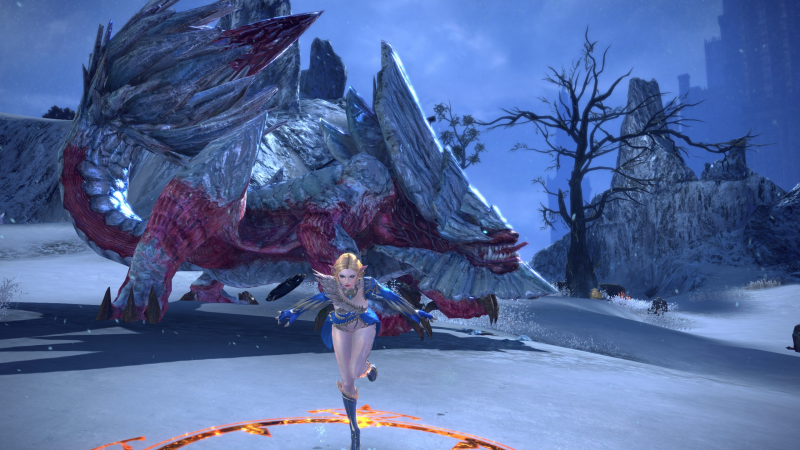 XBA: On that note, any plans for Keyboard and Mouse support for Xbox One for those that do wish for those controls?

TERA for Xbox One was redesigned from the ground up with a controller in mind, to place every aspect of the game at your fingertips. There's really no reason to use a keyboard for this version of the game unless you prefer text chat to our native voice communication, in which case a regular chatpad would work fine.

XBA: The Open Betas didn't have access to every class that's available on PC yet, is TERA planning on launching with every class available from the start?

What you saw in the Open Beta will be our lineup at launch. The remaining classes will come to the Xbox One version post-launch.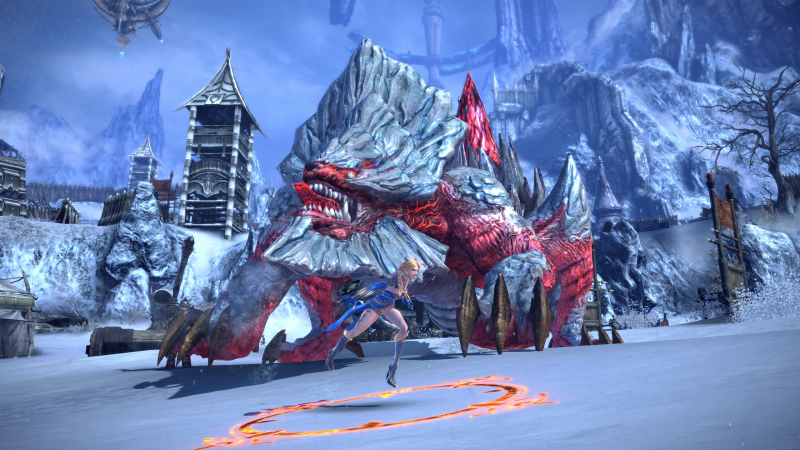 XBA: What's the true master race in TERA? Popori or Elin?

In TERA lore, both the giants and devas once ruled the world, so if any race wanted to claim that title it would be one of their descendants/offshoots, the barakas or castanics.

XBA: The goals set for Open Beta, including the stretch ones, were surpassed alarmingly quick. Did you think that the community would be that excited and work towards those objectives as fast as they did?

It certainly surprised us. When we set the goals, we felt the first two would happen and that the third would be tough. However, the speed at which we knocked them out is what really surprised us. We love doing community-focused goals at En Masse and each time the community surprises us with their ability to shatter even our wildest expectations. :)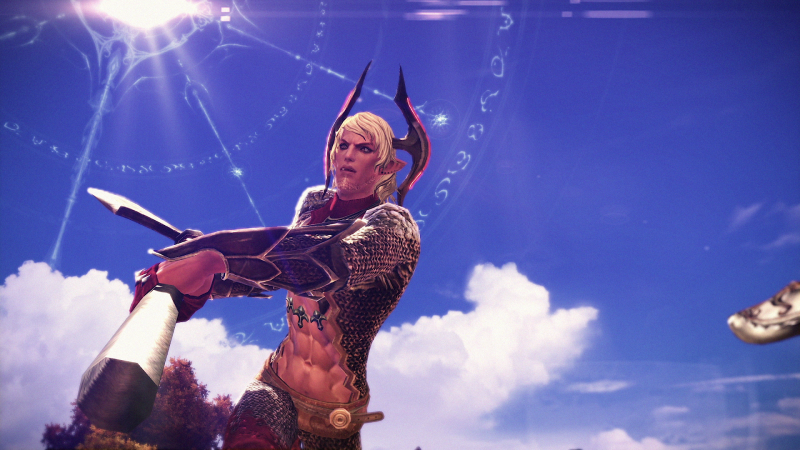 XBA: As for guilds, what are some of the benefits of joining one aside from having another way to chat with players? Will there be any guild rewards of sorts and how many can join a guild?

Guilds in TERA aren't just social clubs. There are quests and character benefits specifically reserved for guild members, such as evolving character buffs and access to high-powered world bosses. Up to 100 player accounts can be in the same guild, and the larger your guild, the better quests you'll have each day.

XBA: Speaking of requests, I have two of my own after participating in both Open Betas. Any chance to have a visible experience bar on the main UI rather than hidden away in the menus? Also, any chance for a way to hide the UI for when we want to take some screenshots of TERA's beautiful world?

There's a skinny XP bar right under your skills at the bottom of your screen—it's usually colored gold or blue depending on if you have any rest XP stored up from logging out in a town or city. At this time, there isn't a specific screenshot function.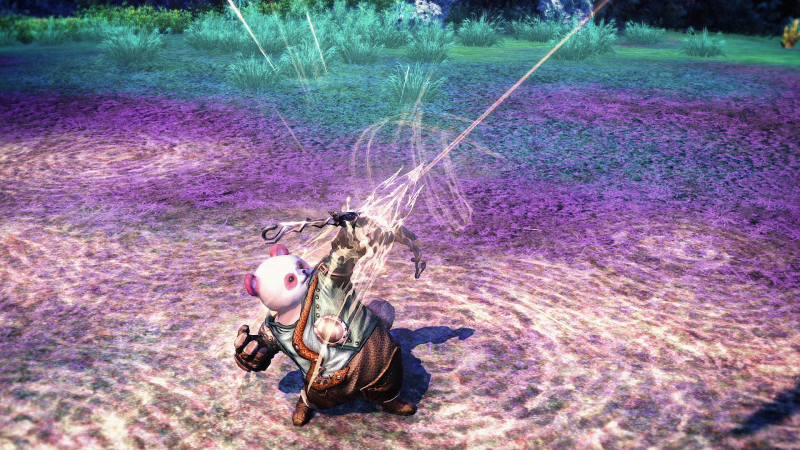 XBA: Will the beta client be patchable to the full game when it launches?

Unfortunately, no. You'll need to download the launch client when it becomes available. You can delete your open beta client now.

XBA: Once TERA has launched, how will the updates be handled when compared to PC? Same day, same week, etc?

We're still planning the post-release content schedule and will share some details as soon as they're available. The Xbox version will see the same content as PC eventually but there will remain a gap between them, at least for the foreseeable future.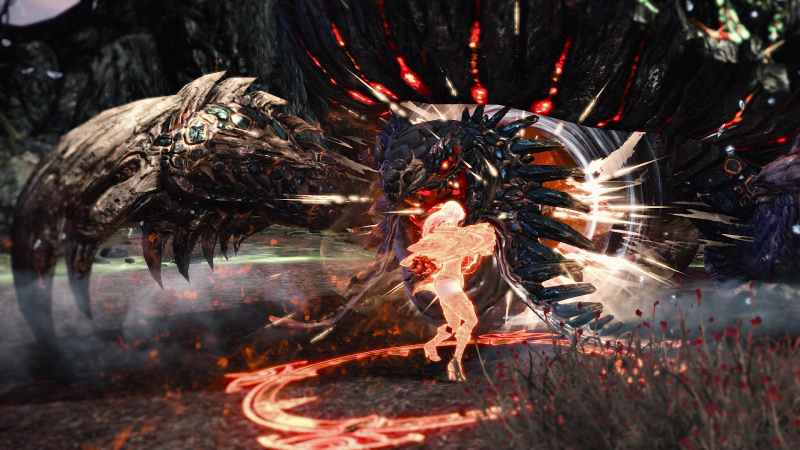 XBA: Will there be any preorder bonuses available?

Absolutely. Right now, we're selling Founder's Packs containing exclusive mounts, a special pet, EMP, and other benefits depending on what level of pack you purchase. Plus, all Founder's Packs come with head-start access, which will let you play TERA a full seven days before release!

XBA: I assume there's no retail or disc release plans given that TERA is free to play, but are there any plans for a Collector's Edition with bonus digital items?

You are correct there are currently no plans for a physical disc or retail release. As mentioned previously, we'll have four Founder's Packs at launch—at four different price points—with a variety of collectable items. Founder's Packs will only be available for a limited time so these items will become part of TERA's in-game legend!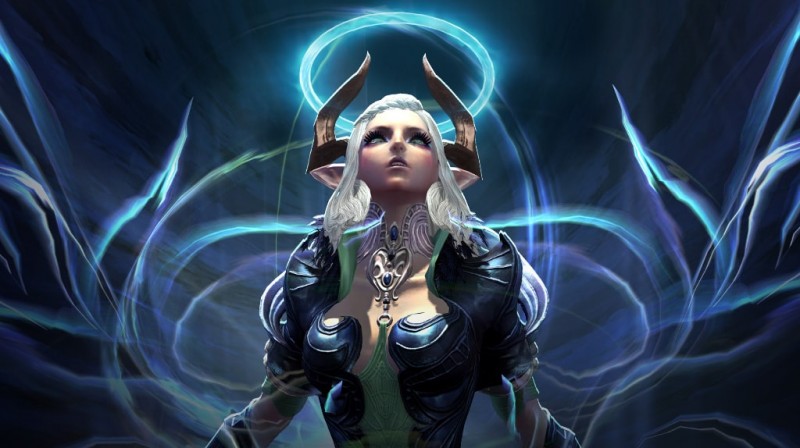 XBA: Can you explain Elite status and the main reason why players find the value in it?

Elite Status is like leveling up your gameplay experience. Elite players get XP boosts, gold boosts, can do more dungeons every day, get more value out of the in-game Trade Broker, and a host of other benefits.

XBA: On the Xbox One specifically, will this be purchasable with Microsoft Account money, or will it need to be a credit card only purchase? Is it possible to purchase with in game gold? Any price disparity between Xbox and PC?

The cost and benefits will be very similar for TERA on PC, and buying Elite Status directly will require a purchase from the Xbox Store. However, just like on PC, Elite Status vouchers are purchasable from the in-game store and can be traded between players through the Trade Broker for gold.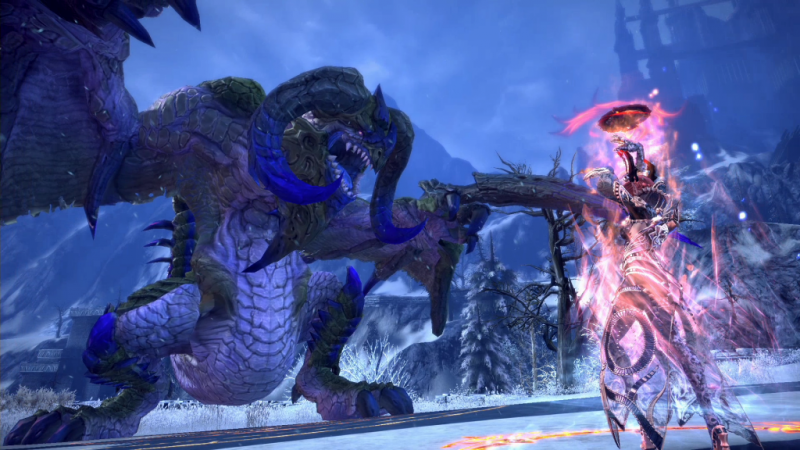 XBA: The same goes for EMP currency, will there be other set bundles available for purchase or will it mimic what PC players are used to purchasing?

Similar to PC, EMP is required to purchase items from TERA's in-game store. EMP can be purchased in various quantities from the Xbox Store. The items at launch will differ from what is currently on PC, but all the same items will be made available for purchase eventually.

XBA: For those of us lucky enough to have an Xbox One X, are there any enhancements (4K, 60FPS, etc) that are being worked on?

There are not any specific enhancements for the Xbox One X, but the console's power does drive a consistent and increased framerate. Towards the end of the first Open Beta, I compared my console graphics with those of my gaming rig on the same monitor, and saw a massive improvement.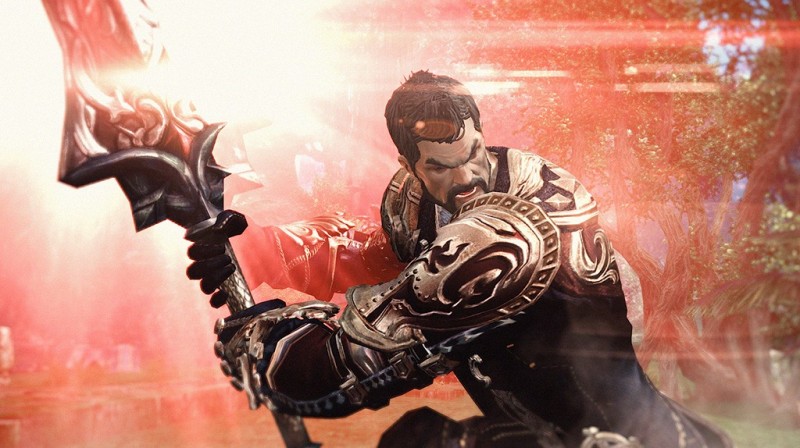 XBA: I know this is a long shot, and probably won't work, but what date can we expect to see TERA launch fully on Xbox One?

Our official target date is Spring 2018, but what I can say is that full release is sooner than you might think…

XBA: Any last information you would like to pass on about the TERA console launch that you would like people to know?

TERA is the definitive MMORPG on Xbox One! We can't wait to begin live service so we can start running events and interacting with players on the platform.


Thank you for taking the time to chat to us and we're extremely excited for the full launch of TERA on Xbox One and look forward to reviewing it!