Tropico 6 - Game Preview
by Kirsten Naughton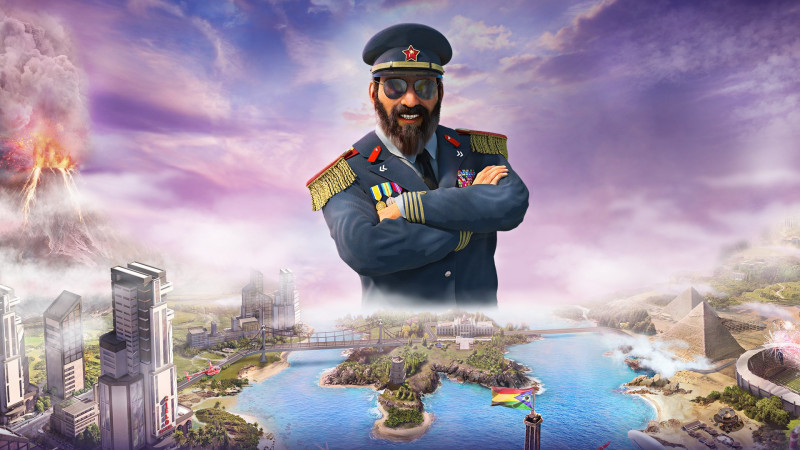 Growing up, the first Sim City game I ever played was Sim City 2000, following with Sim City 4. I've always had a special place in my heart for city sims, building mega cities and seeing them prosper. When I looked at Tropico 6, I figured it was going to be a Sim City type of game, just in the Tropics. Well folks, I can admit that I was wrong. Though Tropico 6 has some strong references to my beloved Sim City I fondly remember, Limbic Entertainment has begun the journey of creating and perfecting a game that is far more complex than Sim City ever will be. Now available in Game Preview, where you get to support the game before its official launch and play as it develops, I'm not going to lie, I wasn't too sure about Tropico 6.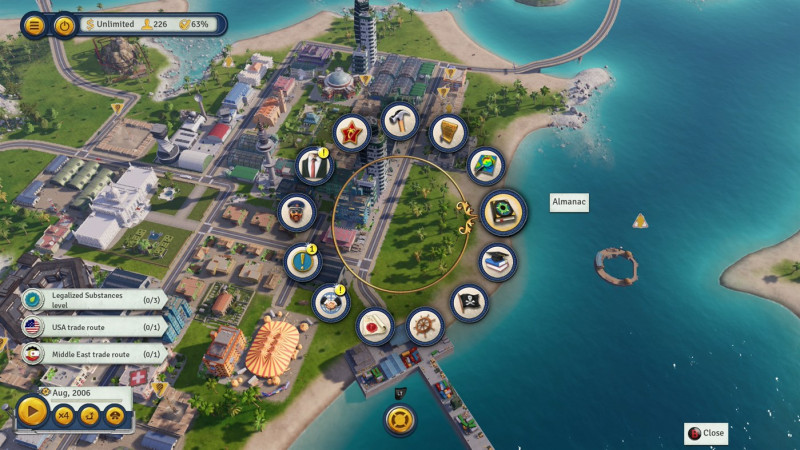 In the opening scene, El Presidente gets up out of his desk and walks out on the balcony as if he was speaking to hundreds of his citizens. The actor behind El Presidente has such a fantastic charisma and charm about him that the character to life. As a gamer, my expectations went from unsure to excited rather quickly after the first cutscene. I started where I'd highly recommend anyone seasoned or new to the series should start. Now, if you're like me, you just want to begin playing as fast as possible. But, I'll caution you. It's always a good idea to get familiar with the layout of the land.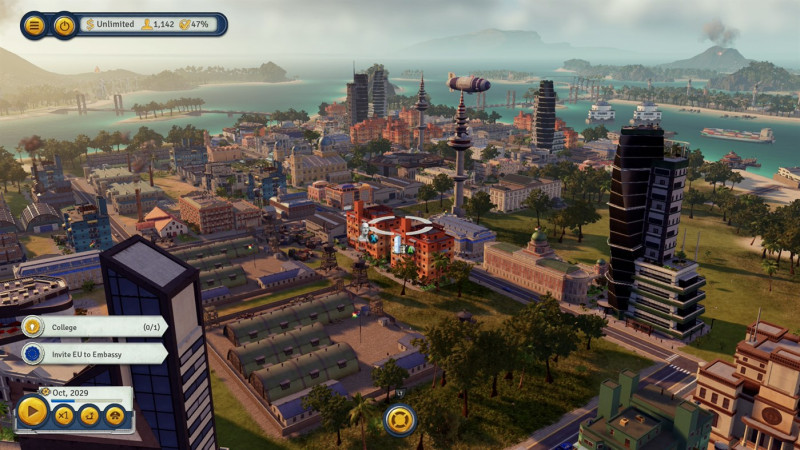 Tropico 6 will be testing not only your basic building skills, but your business and people management skills as well. Yes, I said business and people management. To a newcomers unfamiliar with the series, if you jump into the missions as I did, thinking it was just another Sim City-like game, I found rather quickly that you'll be at a disadvantage. Almost instantaniously, you'll be bombarded with quests, whether you're in the Tutorial or the Missions. You need to pay attention to everything going on.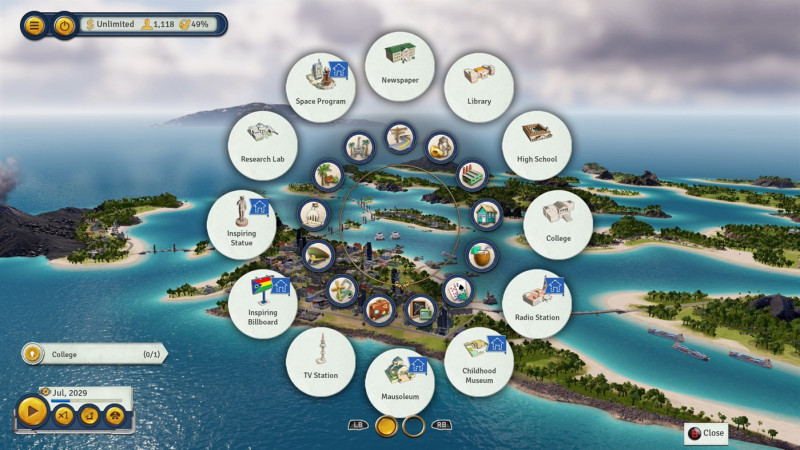 The main menu with all your building options will become your best friend as you complete quest after quest. Your main goal is that you want to make Tropico prosper into an amazing community, connecting the main island with the islands surrounding it. Most of your time will be spent upgrading Tropico, building a Tavern, a Tannery and an Export Dock to name a few. An Export Dock is used mainly to ship things from location to location. You'll also need to hire employees and connect the roads so they can go to work. You also have the ability to fire employees at any business in Tropico should it be needed. I don't want to get into too much detail about the meat and potatoes of the Tropico 6 because in this case it will spoil it.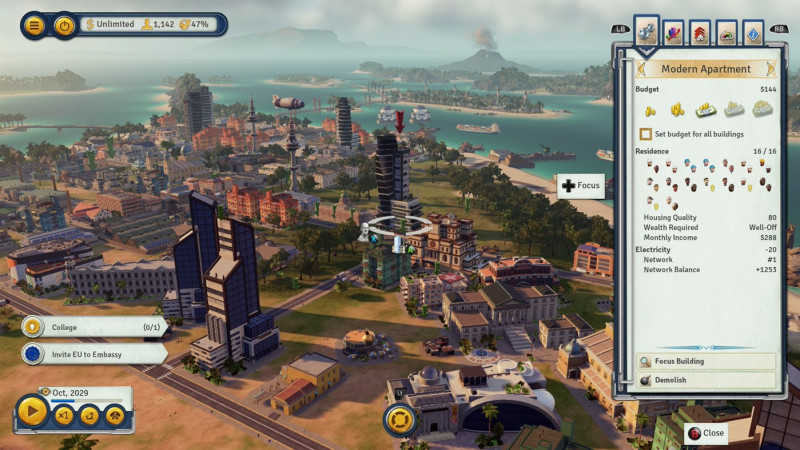 As for my first impressions after playing the Game Preview for a couple hours, Tropico 6 has a solid foundation. I feel like Limbic Entertainment have done extremely well with this Game Preview and I'm looking forward to seeing the finished product and reviewing the final release. It takes quite a bit for me to be seriously hyped about a game releasing, and even more when I play a game that's in its 'Game Preview' stage. All I want is to play it more and more. I want to see Tropico become successful and I'm hoping you will give Tropico 6 a chance like I have because it deserves it. I have high hopes that it'll be one of those games that will exceed expectations and its full launch can't come soon enough where we'll go much more in depth with it.