Turtle Beach Recon Spark Headset Review
by Kirby Yablonski








Features

- Wired Headset
- Multi-Platform Capable (3.5mm plug)
- Over the Ear with Synthetic Leather Wrapped Foam Cushioning
- 40mm Speakers
- Speaker Frequency: 20Hz - 20 kHz
- Fixed Microphone - Omni Directional
- Flip to Mute Microphone
- Headband has Synthetic Wrapped Foam Cushioning

Over the past few weeks I have been gaming with a variety of headsets, putting wired and wireless models though their paces. I love gaming while using a good, solid headset, as it can truly pull you further into the game as you can hear audio details that you may have missed before. One of the headsets that have been on my head a lot, literally, has been the Turtle Beach Recon Spark. This headset is multiplatform, so you can use it on your Xbox One, other consoles and even PC too. It's an entry level budget headset that has a MSRP of $49.99 USD. After spending a lot of time with it, including while on the road with my Xbox One and GAEMS travel case, I am happy to report that the Recon Spark is a quality entry level headset for multiple platforms.

Given its budget price you're not getting a lot in the box. You'll find the headset, which is wired, and a cable that allows for PC gaming if you have a need for dual jacks. Given the multiplatform use of the headset, it comes standard with a 3.5mm cable/plug. You do get a lavender coloured Turtle Beach sticker and a bit of warranty information, but that is it. As I think about it, I remember being somewhat worried when the box arrived for review, as it felt very, very light.

The headset itself is white with lavender highlights. This is the first time I have seen a colour scheme using lavender, and it kind of works. I don't think the colour will work for everyone, but hey, it is indeed something different. It is a neutral look and it doesn't highlight, or play favourites, with any of the colours that are most associated with the various platforms people play on (e.g. Xbox One: green, PlayStation 4: blue and Nintendo Switch: Red). The earcups have memory foam wrapped in a synthetic leather. If I had any complaint in this area, it would be that my ears became warm during extended use, but not all the time, and it seemed to depend on where I was (e.g. my home office on the third floor of our house versus an air conditioned hotel room). There is ample foam under the headband as well, which adds to the wearability. There is a volume control on the headset, but don't expect to control the mix between chat and game sound. You'll have to do that within the Xbox One's settings. The overall quality of the headset seems fairly durable, but you have to remember that given its price, it is made of mostly plastic, so how this headset will preform long-term wise in this area is still a question that plagues my mind.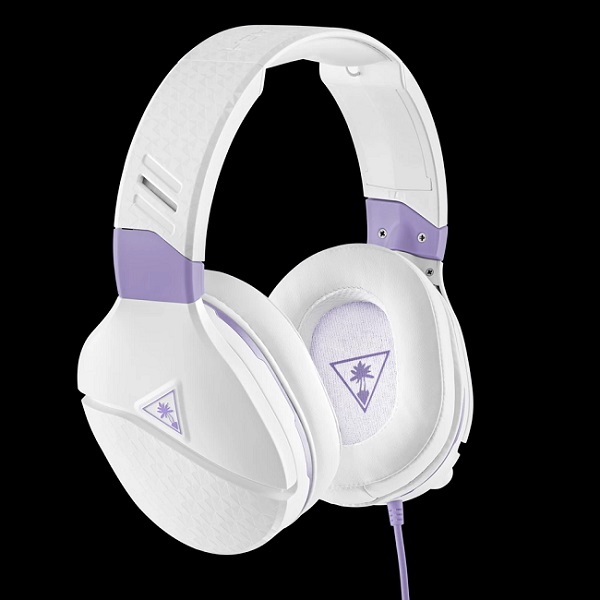 Given some of the longer gaming sessions I found myself playing, I have to say that the Recon Spark's comfort level was more than adequate, even with my big head. As a bonus, they also include Turtle Beach's Pro-Spec System, which is designed to allow gamers with glasses more comfort than other headsets. The main difference between the Pro Spec feature on the Recon Spark and versions on higher end headsets from Turtle Beach is that the foam rings on the earcups are not detachable nor adjustable as in the past, so you'll find "softer foam" where you would expect the arms of your glasses to go. I wear glasses and I found the Recon Spark to be fairly comfortable in this area, as I didn't need to adjust my glasses as much as I thought I would. It's not a perfect fit though, but much better than a lot of other entry-level and/or multiplatform headsets that I have used in the past.

As seems to be the way with my headset reviews, I played a few 'go to' games that allow me to really test the audio capabilities. I played a lot of Destiny 2 as the Season of Opulence is upon us, as well as the annual Solstice event. I also found myself playing more Forza Horizon 4, focusing on the newer LEGO Speedway expansion. These two games got a lot of playtime from me. I should also note that I put the Xbox One headset audio settings to Window's Sonic, Microsoft's free to use virtual surround sound mode on the Xbox One.

Destiny 2's ever growing soundtrack sounded good, as did the rest of the excellent audio work that Bungie continues to put in the game. From the distinct sound of reloading the Bad Juju pulse rifle to the individual sound of the Delirium 21% heavy machine gun firing super fast rounds tearing up enemy overshields, I was pleasantly surprised with how well the game's acoustics sounded. I even heard the details that I noticed in higher end headsets that I've used, including the subtle sounds of a guardian's spaceship as it flies through space awaiting a spot on the tower or waiting to load into a strike or gambit match. Although NPC dialog is not as important to those veterans who are knee deep in the end-game grind, should there by a need to listen to any, especially for those new to Destiny 2 (e.g. initial campaign), the voice work was clear and didn't become lost amongst any other audio.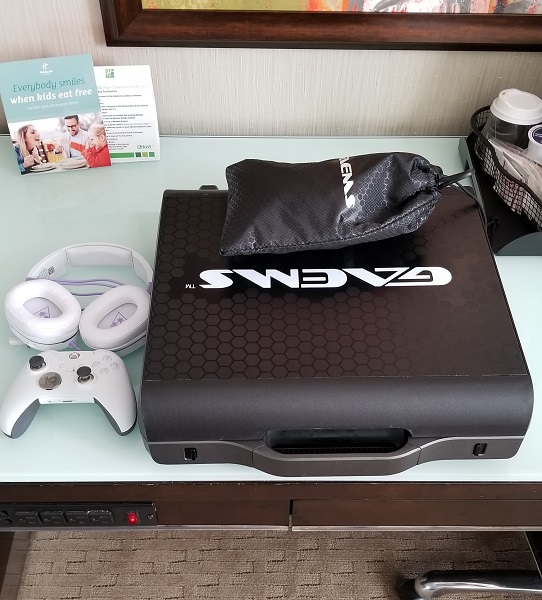 Switching gears from the world of Destiny 2, Forza Horizon 4's newest expansion, LEGO Speedway, is another interesting and very creative expansion brought to fans via the folks at Playground Games. I found that I spent a lot of time in the world they designed with so much virtual LEGO in it. Sound is very important in Forza Horizon 4, and in this LEGO inspired DLC, it still is a key point. From the sounds of various LEGO-ized vehicles to the sounds of smashing through LEGO trees, fences, piles of bricks and more. I can't count how many times I let out a slight chuckle when racing as I rounded a corner, misjudged it, and clipped the bumper of one of the cars ahead of me. The sound of LEGO breaking off your car is very evident, and makes one remember they are driving a virtual LEGO brick vehicle. The ever present and varied radio stations included in the game, and their encompassing music, blend in well with the on-screen action, and any associated sound effects, like the sound of a waterfall or splashing through a stream that is crossing one's path/route, is just as noticeable as before.

In terms of the surround sound effects, they were somewhat now and then evident using the aforementioned Windows Sonic feature of the Xbox One. From the sound of a teammates sparrow as we ventured through IO completing patrols for Solstice Armour in Destiny 2, to the sound of a McLaren Senna coming up from behind, and passing, in Forza Horizon 4. Sure, it's all virtual surround, but you'll hear some sound effects now and then that do seem like they are coming from a specific direction.

I put a bit of music through the Recon Sparkheadset, via the Xbox One Spotify app. From bass heavy EDM, the sharp guitar riffs of some rock 'n roll, to some very relaxing and enjoyable classical music, the 40mm drivers of the Recon Spark headset managed to handle everything very well. Sure, the music didn't sound 'reference' quality, but it sounded solid and somewhat well balanced. Nothing became muddy during playback and instruments sounded distinct.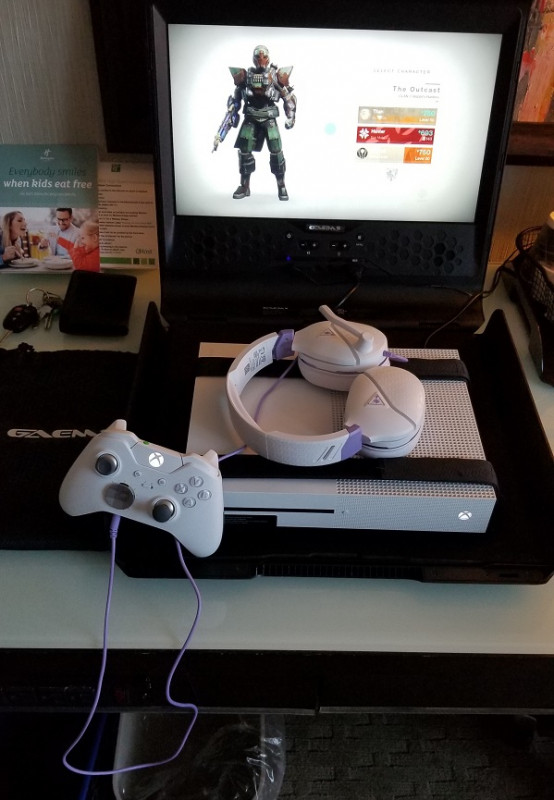 For the first time in a LONG time I didn't put a headset through any movie or Netflix watching, but if the gaming and music performance is any indication, then it's my humble opinion that you'll be ok in this area as well.

As the Recon Spark headset is a multiplatform headset, I have to admit that I did use them when playing my Nintendo Switch. I recently picked up Marvel Ultimate Alliance 3 and I found that the headset handled the music and the sound effects (e.g. items breaking, various forms of attacking enemies, and even the brief sound-bytes of in-game characters) fairly well, and all of this sound was reproduced in a pleasant, but not overwhelming, sound stage. Yes, I know we are an Xbox centric website, but I wanted to pass a quick note of how I felt using them with Nintendo's hybrid console.

At the end of the day, the Turtle Beach Spark headset is a solid entry-level headset, and something you might want to seriously consider, especially if you are a multiplatform gamer. It may not be a top performer in every area, but I truly found it hard to dislike anything that this headset did, from comfort, sound, to even the looks. Turtle Beach is doing a lot of things right lately, and that includes releasing headsets for gamers on a budget. The Recon Spark is yet another headset that falls into a "must consider" category, especially if you don't have a lot of spare cash sitting around.



Overall Score - 8.0 / 10