Gears 5 Coverage - An Interview with Matt Searcy from The Coalition
by Kirby Yablonski









Prior to the Gears 5 Launch, which is currently out for Ultimate Edition owners and Ultimate Game Pass subscribers, I had the opportunity to head to The Coalition in Vancouver BC, Canada, to play some of the game and interview the dev team to get their take on what they have accomplished, as well as dig into what thought processes may have gone on during the development of Gears 5. My first interview was with Matt Searcy, Campaign Design Director at The Coalition. My time was limited, but I managed to get some great information in terms of what some of the processes during the development were, what they hoped the old and new fans alike could take from the game and how they managed to put so much detail in every level.

One of the first things I wanted to learn about, based on my personal experience with the game's campaign during the event, and given where the story seemed to be going, was "what the goal of the team in terms of making the levels more different than those in past games?". In particular, the larger size of each level/environment and how Gears 5 has levels within each act that are so different.

Matt said that the differences are due to limitations versus a blank slate when considering Gears of War 4 and Gears 5. In Gears 5, The Coalition mapped out the story and wanted to tell a more 'epic' story compared to Gears 4. Gears of War 4 was essentially about three people in the woods for a night and it took place over a 24 hour time period. There was only so much the developers could do with the story given the timeframe, and only so many places the main characters could go. Matt also noted that they were also establishing their signature 'art style' in Gears of War 4.

In Gears 5 the team wanted levels that conveyed scope and size, considering that 'war' was coming back to the world. You will see jungles, ruins, cities and frozen tundra, all with other areas to be found within. Each level has a time shift within the story of each act too. It was decided that the player should go on a huge journey with the characters, the spaces they visit and have each act in the game tell its own story and has its own atmosphere.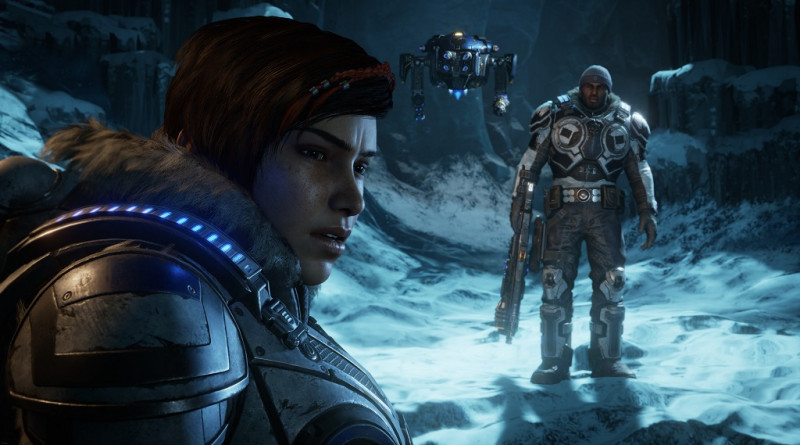 Matt believes that the art department did a "great" job with the designs. Players will notice details such as the lighting, colours, shadowing and more. They focused on the fine details in the hope that it could make a difference, and it shows. Matt even stated that it is the most diverse Gears of War game in terms of the levels and art design, that fans will ever see. As I played the campaign, I noted that the amount of detail is "off the charts" (yes, I said that to Matt during the interview), from such things as walking in the snow leaving a long and noticeable path in Act 2, to the shimmer of the sand in Act 3. This led me to wonder how they managed the time to put in such detail in a game this big.

Matt immediately replied that "it was challenging". He explained the team spent half of their time in Gears of War 4 moving the art style and assets to the Unreal 4 Game Engine, and this included engineering the visuals for the new engine. The team at The Coalition has a lot of people who have been working with each other even before the studio got the Gears of War franchise, and this was seen as a positive factor in the efforts of Gears of War 4 and now Gears 5.

As I sat and listened to what Matt said, he described "The Team" as ambitious for the level of quality they wanted to hit and they 'set-the-bar' so to speak in what they wanted to accomplish. As a team, they had regular "checkpoints" of where the game was at and where changes may have needed to be made. Matt described how this would entail deciding on where to "double down" and where to "pull back". This was all in an effort to have maximum impact of what the player would eventually see.

Although we had a finite amount of time with the Gears 5 campaign, it was clear that there was so much more do this time around. During his opening remarks to those in attendance, Rod Fergusson had explained that although the game still has the player on a "linear" approach from A to B, there was more to do and that it just didn't feel like that anymore, should the player wish. There are side missions and other things to do within these areas, and these allow for more lore, more weapons and other things to find or learn that can affect the gameplay experience. I was interested to find out how the design choices came about in terms of the scope that has been added to the story and adventure you take Kait on.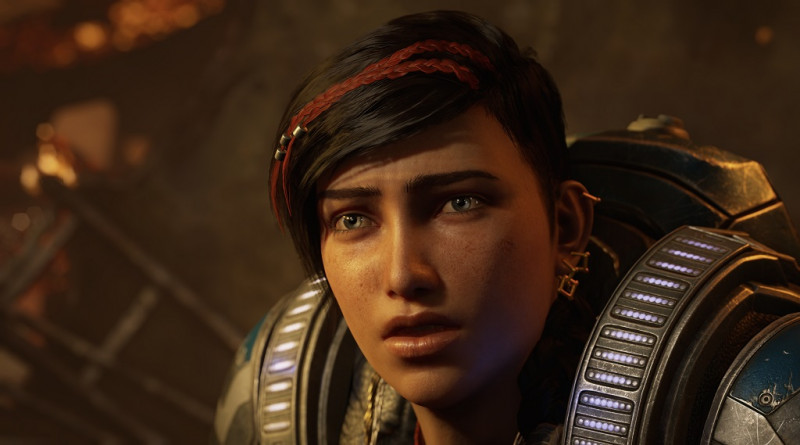 The Coalition had several parallel things running during development. As Matt said before, they spent about half of the development time in Gears of War 4 learning how to make a Gears game on a new engine, but for Gears 5, they now knew how to use the in-game engine, so they made a laundry list of what they wanted to do for the next entry into the series.

One of the biggest examples Matt talked about is the game's new vehicle, the skiff. There have always been vehicle sections in Gears of War games, but he stated that they have been more akin to "palette cleansers" in past games and they have been on rails. The team at The Coalition started looking at the new skiff and wondered if they could use it in the game to go anywhere, instead of just using it during the 'on rail' sequences like those found in previous games. During development, the team started playing with this concept, and realized that it could be relaxing and can actually "dial [a player] down a bit" when using it, instead of ramping the player up during such things like intense battle sequences.

Matt explained that as they were developing more open spaces, they started to develop the skiff more and the RPG elements of Jack who is an AI robot within the game. He also noted that past Gear's games had always had collectibles, so the team realized they had more to give those who explore more than just experiencing the story and gameplay. Players are rewarded with, "Jack stuff" that allows you to further improve Jack's abilities. This is where the skiff comes in handy, as you can now go places quickly, and off the beaten path, using this new vehicle. During this stage of the interview, Matt wanted fans to know that it took a few iterations to get the right scale and feel for the skiff and the pacing between everything you do in the game.

Switching gears a bit (Editors Note: see what we did there?), Matt mentioned that they have more in terms of things that you can collect than in previous games, and the majority of is quite useful. For example, the Gears Omen symbol is back, but instead of finding dog-tags you find Relic Weapons, with each one having an added feature over its original version. Considering this, I wondered how much work went into making the collectible features for Gears 5 and how they decided on what they wanted players to search for.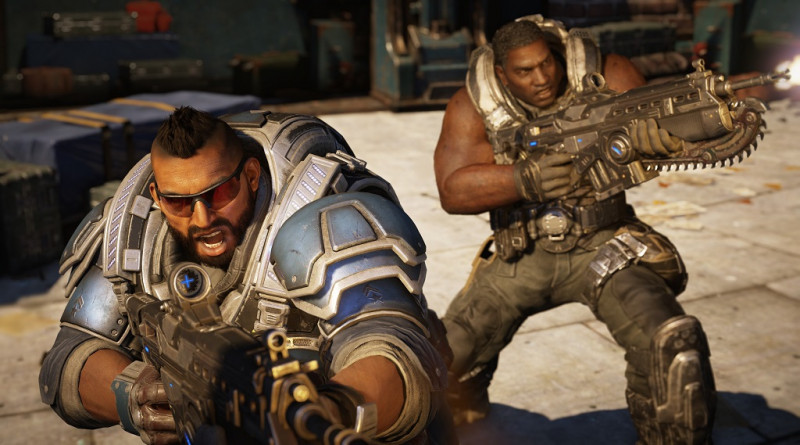 Matt proudly stated that "There are more collectibles in Gears 5 than in past Gears games.". Gears 5 has what he described as a "layered story". First there is Kait's story, one that takes place in a world where war is coming back, but there are other historical stories in the world too, including those of characters or factions that have just been there before (e.g. 'The Outsiders') and stories that link to lore and/or the narrative of the past games.

The collectibles that you can discover in Gears 5 are linked so that they tell their own story, and I learned that if you look at the world you explore, you'll see that it is designed in such a way that it in itself it tells a story given the state that it is in during the Gears 5 narrative. Of course, and as mentioned by Matt earlier, there are Jack collectibles. All in all, it seems that the narrative team worked hard to figure out the stories that they wanted to tell, and a way to link the collectibles together to form that story.

As we started to come to the end of our time chatting, I was wondering if during development there was anything that he and the team may have brought to the table, but for one reason or another were not able to use or put in the game. And, of course, Matt was able to answer this right away.

During development of the skiff, Matt stated that the team thought of, and implemented, a few ways to engage in combat using the new vehicle; however, although this was functional, the added mechanics never felt right for the game as a whole. To expand on this, he said that the combat mechanic did not add to the game in a meaningful way, so they decided that the idea of exploration won over combat. They ended up taking the vehicle combat feature out of the game and continued moving forward in their development of the skiff.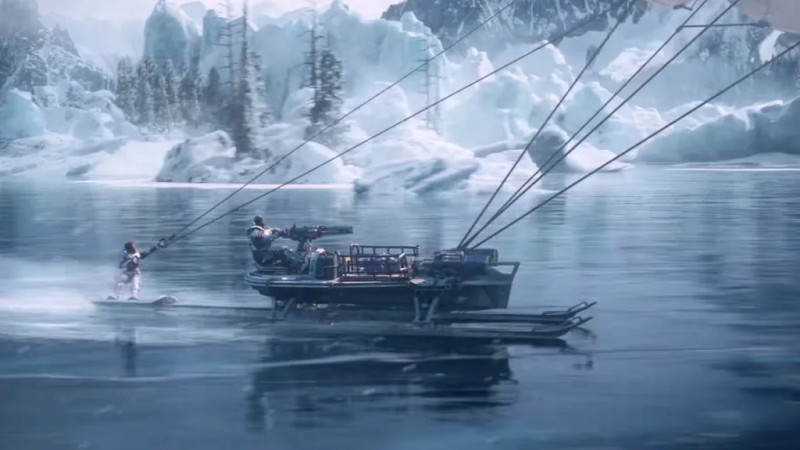 With what we had learned about vehicle stages in past games being a "palette cleanser", I was curious as to how much time was spent on developing the skiff as the main vehicle to use in Gears 5 and what kind of process was involved.

I learned that the skiff was pretty much a work in progress for the whole development cycle. Matt explained that they have a wide variety of staff on the development team from such franchises as Need for Speed, Sk8 and other 'vehicle' based games, and when you start to build a physics model for a vehicle that you "make up", it actually takes a long time to get it right, separate from the vehicle's camera and animation(s).

Matt reflected on the process of the development the skiff as a whole, stating that it was fun. It started as a sail attached to the chassis of a car using the Unreal game engine with simulated wind blowing around. He said that the in-game wind was actually an accurate representation that was simulated in their development engine. Their goal was to build a wind propelled vehicle that was fun to drive, not just one that was "realistic".

When asked how many iterations of the skiff the team went through during development, Matt replied that they went through around six to seven major ones before they landed on something that felt "just right". After that, it was another six or so iterations to get one that drove right, and then a year of fine-tuning after that. It is clear that a lot of work and passion went into developing the new vehicle.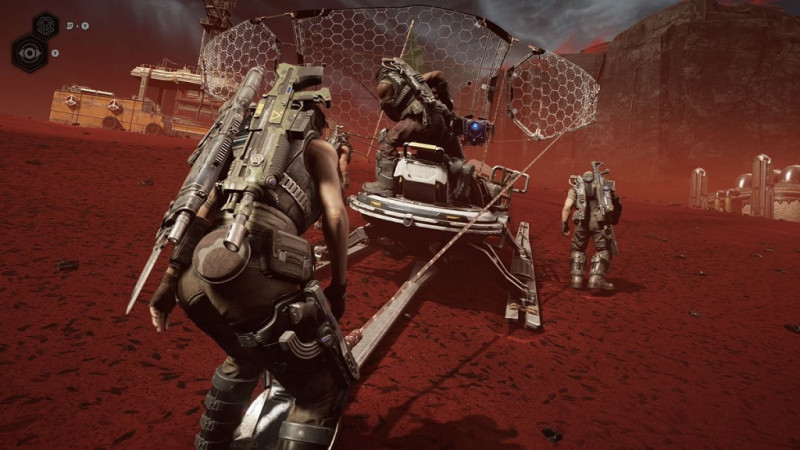 Matt also wanted to make it clear that they went through "dozens and dozens and dozens" of concepts in terms of the visual appearance of the skiff. They wanted to make sure it not only looked right, but that it was something that players would agree belonged in the world of the Gears universe, and not something just tacked on for the sake of travel and gameplay.

When I mentioned to Matt how I felt that there was simplicity in learning to use the skiff, and that there was no real learning curve, he reiterated how that was something that they targeted, as they didn't want to make things too complex. He furthered his analysis of this belief by talking once again about Jack, your AI robot. He is also a character that you can use cooperatively in the campaign, PvP and Horde mode. Jack was something they wanted to make easy to use, and the process of simplifying it to just using the 'Y' button to get Jack to do various actions took time, but was well worth it to them.

In the end, Matt summed up the development and inclusion of the skiff and Jack as things that are paramount to the overall gameplay. But they are easy to use and quite accessible for all players to actually play.

I had time for one more quick question, and in terms of the overall game's design, I wondered what Matt thought about what he actually hoped both the hardcore fans and those new to the game (given that the will be on Game Pass) would get from the game. As in Rod Fergusson's words: "What is the Commanders Intent" of the game's acts, the environments, and the story as a whole.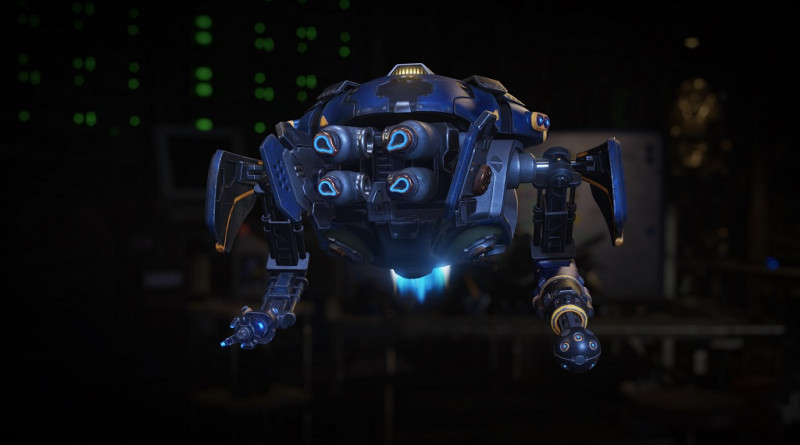 As Matt began to think, he explained that the game's campaign is presented a way for new players and returning players alike to get familiarized, or in the case of the latter, re-familiarized, to the core Gears experience. Players will find the first act more linear than those that follow, but it takes you along the way as you learn, or relearn, how to play the franchise, and how to use Jack as he becomes an integral part of the overall gameplay. As you play the second act, and the story and gameplay start to branch out, it is designed to give you what Matt described as an "expansion moment" where you start to really use Jack and utilize his special skills and abilities and you really begin to explore the world.

It was at this point that Matt switched things up and talked about how they wanted players to explore the world of Gears the way they want to, not being forced to do things a certain way and pushed from core encounter to core encounter by the game. So, for example, you can focus on upgrading Jack in one specific area and explore should you want too. On the other hand, you can "slam" through the story missions and get it done as quickly as possible. It really is up to the player, as all those involved in the game's campaign development don't want you to feel as if you're pulled from cinematic to cinematic in an effort to get to the end of your adventure. It really is a game that can be played at your own pace, something that they worked hard to make it feel like.

It was at this juncture of the interview that my time was up. I have to say that it is amazing how much information can be garnered in such a short time. A big ol' "THANK YOU" to Matt Searcy for spending time with me to talk about the game. Interestingly enough, Matt wasn't even in the office, as he had some other 'family' stuff to do, but he took time out of his day to video conference, field my questions and answer all he could about the development of the Gears 5 Campaign. Once you get a chance to play the game, there is no doubt that you'll appreciate all the work that went into this aspect of it.