Audio-Technica ATH-G1 Gaming Headset Review
by Josh Morgan








Features
Style: Closed-back dynamic
Driver Diameter: 45mm
Maximum Input Power: 1,300mW
Sensitivity: 101db/mW
Frequency response: 30Hz - 20kHz
Impedance: 45ohms
Earpads: Foam
Microphone: Detachable with separate volume control and mute
Cable Length: 2.0m (6.6')
Wired Connection: 3.5 mm (1/8") gold-plated stereo mini-plug (4 pole)
Weight: 257g (including microphone)

Package Includes:
ATH-G1 Headphone
Detachable Microphone
Y-Type adapter cable
Removable windscreen
Analog 3.5mm cable (attached)
Quick Start Guide
User Guide and Warranty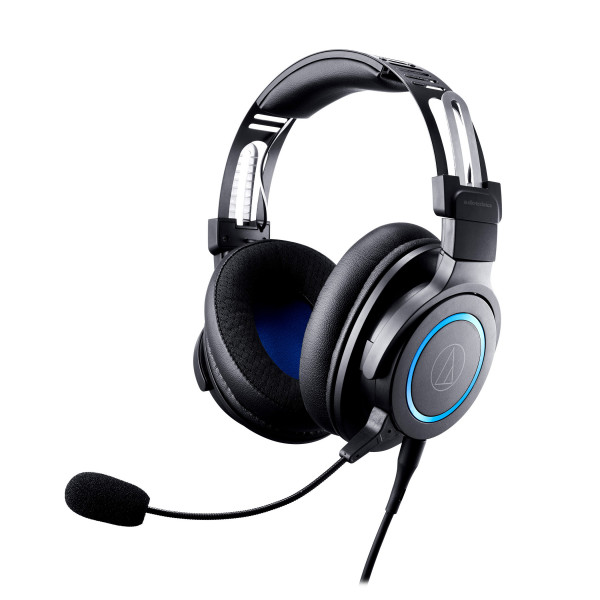 When it comes to gaming headsets, there is a wide range of quality you can expect. Some manufacturers sacrifice sound and build quality for price, sometimes leaving you with a microphone so sensitive that it picks up a cricket outside your window, and a cheap set of speakers strapped to your ears that have absolutely no range on them. Some manufacturers make headsets so expensive you have to take out a loan. Luckily for us, Audio-Technica is here to the rescue with the perfect compromise of price and quality; The ATH-G1.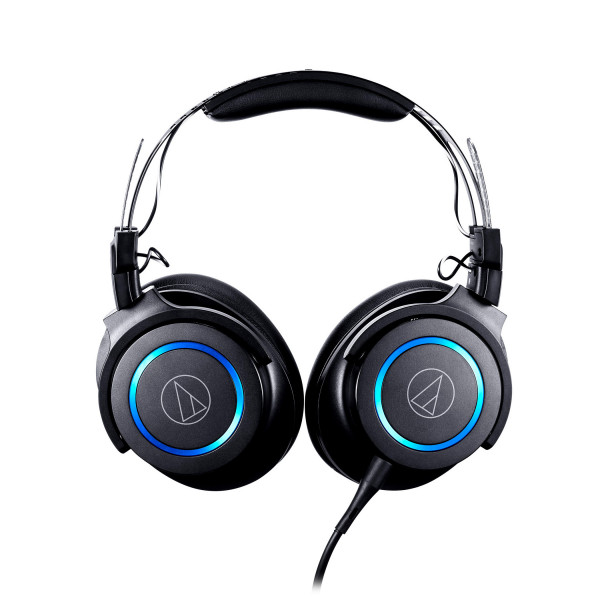 I really like the look of the ATH-G1's. I am normally a flashy peacock when it comes to my accessories, as I like bright colored controllers and headsets. The ATH-G1 is not flashy nor bright, but I do like the shiny blue accents that stick out against the normal black of the headset. The matching blue insides of the earpads definitely give it a slick look when the cups are turned and laying on your desk or around your neck. The cups themselves are not overly bulky and don't stick out away from your ears, and that gives them a nice streamlined look while being worn. The textured plastic prominent on the cups gives them an almost brushed metal look that a lot of high end headsets have, and I much prefer that to the glossy plastic ones that you see on store shelves.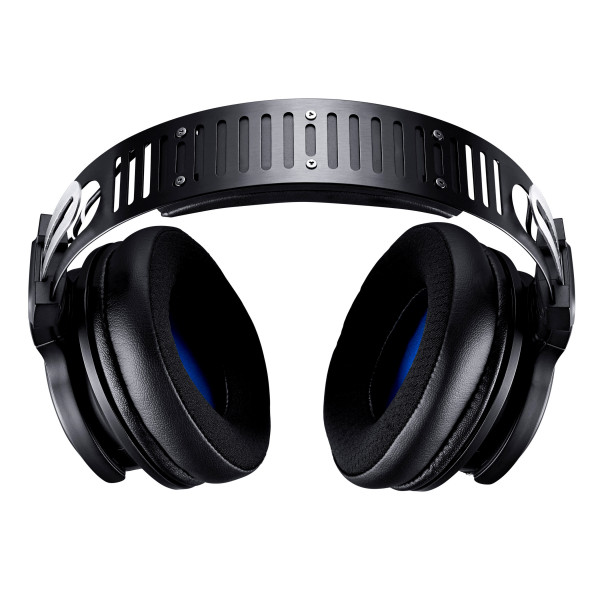 An all metal headband tops the ATH-G1 making it both lightweight and very sturdy all while making it extremely flexible to fit even the biggest of heads. I was surprised at how light this set feels whilesimultaniously not feeling cheap or delicate. I was able to wear it for 2-4 hour sessions and had no pressure pains. The cups are adjustable as most sets are, but pair that with the flexible metal band and this thing fits my 7 year old just fine, but I'm sure it would have no problem fitting Sloth from Goonies.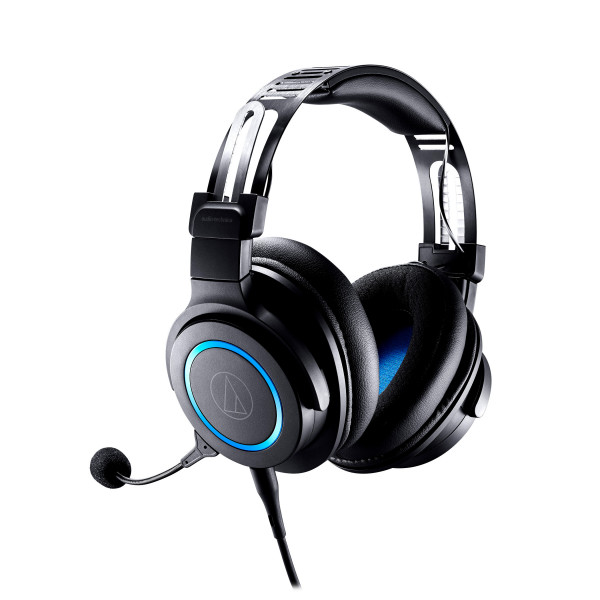 The earpads detach for easy cleaning, so all of you sweaty boys can keep your gear clean and fresh. There's nothing worse than flies buzzing around your head while you game. Unfortunately the first drawback of the ATH-G1's is that after an hour or so with them on you will start to feel your head sweat, so it's very fortunate that those are removable. I was putting in 2-4 hour gaming sessions, and the second I took them off I felt like the temperature dropped 10 degrees.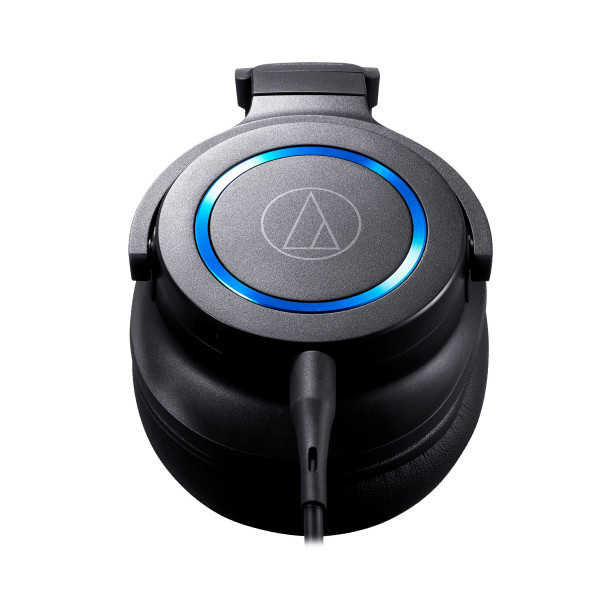 The ATH-G1's are a wired headset, but that makes them very versatile with Xbox One, PS4, Switch (in handheld mode for game audio only), PC and phones with the 3.5mm jack. The set comes with a Y adapter for PC but you won't need that if you are plugging directly into the 3.5mm jack on a controller. The 6' rubber cable is very sturdy and won't break or tear by pulling or accidentally running over it with your gaming chair. It's flexible, but it's also thick enough that it doesn't tangle easy if it were to be stuffed into a backpack for travel. There is a volume wheel that sits at the perfect distance from the headset so you can quickly reach one handed to adjust the volume. The mute switch sits at this same location, so you can quickly switch it on when you call your mom to bring you some chocolate milk.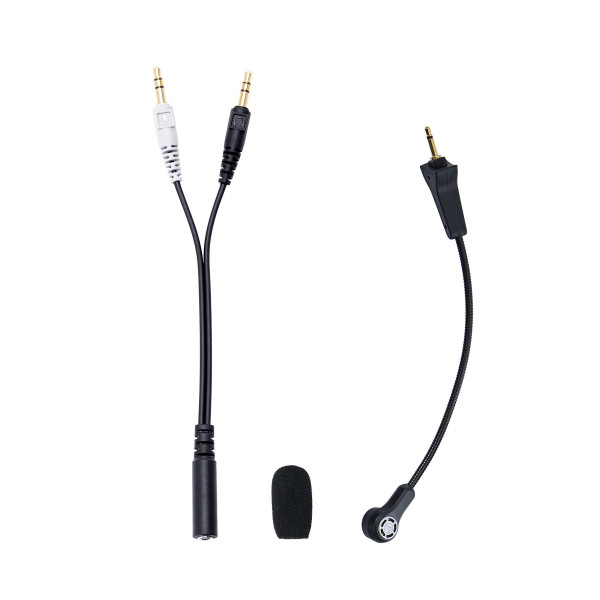 There is a flexible and detachable boom microphone with surprisingly great directional pick up that will provide your chat partners with a clear full sounding voice, while not picking up the sound of your cat licking itself on the bed next to you. I tested this with a friend (the mic, not the licking part) and you can clearly hear the audio change while spinning the mic in front of my mouth as I talk. While the microphone was pointed in towards my mouth I was crystal clear, and as I rotated the mic away from my mouth my voice trailed off and it was almost silent. The mic was inches from my mouth and my chat partner could barely make out what I was saying. It was very impressive and while it might be a feature that a lot of sets offer, it's rarely ever done this well.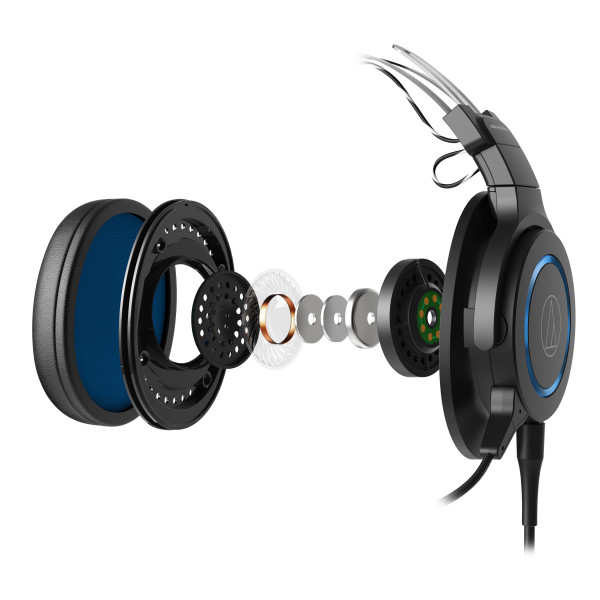 I have a set of Astro A50's that I primarily use for gaming and I was eager to test these out and compare them when it comes to sound. I am happy to say that the ATH-G1's were very comparable to my Astros and offered a very wide range of sound. I first tested them out with the new Blair Witch game that was recorded with a binaural microphone to replicate 3-D sound, and I have to say, these headphones handled the audio in that game very well by placing the sound exactly where it should be. If you haven't played Blair Witch, then one thing I should point out is that the woods are almost completely black and you have to rely on your dog's barks to navigate when you get turned around. The binaural audio really helps in these situations and the ATH-G1's produce a clear sound that helps you follow the barks to safety.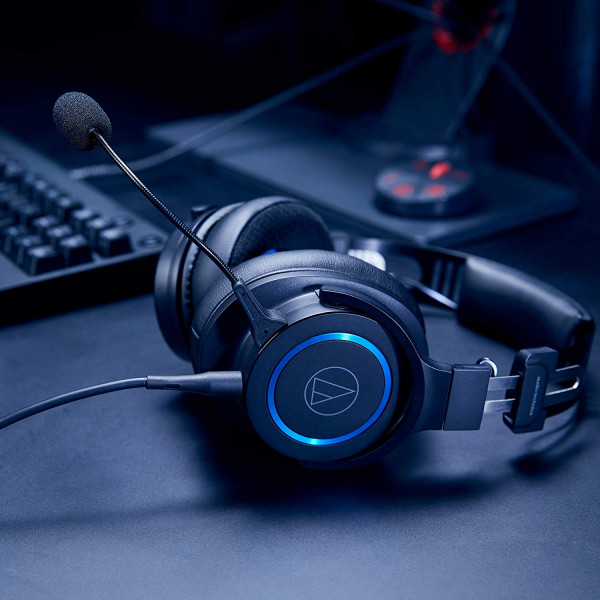 The next game I tested was Gears 5 because I wanted to see how the ATH-G1's handled heavy gunfire and explosions. This is where I was brought back down to reality a bit. I do own the Dolby Atmos headphones app on Xbox One, and the new Gears game is the latest to support that audio format. Having played a lot of the game using my A50's I noticed almost immediately that the ATH-G1's do not hit the lows that my A50's can produce. The Bass is definitely there, but I did not feel the impact that I was expecting. This is most definitely a personal opinion, as I am sure there are a lot of people out there that feel that this set produces enough bass, but for me I would like to feel it a little bit more.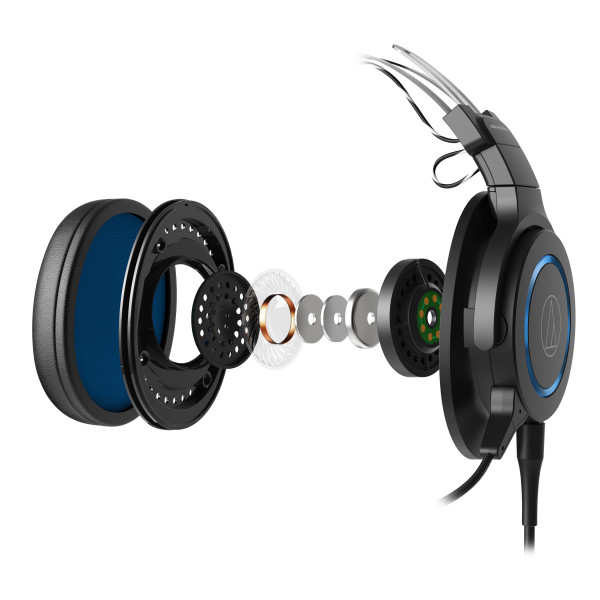 I was very impressed with the ATH-G1's, and Audio-Technica did a great job of combining microphone performance with premium sound, wrapping it up in a headset that has great build quality and will fit comfortably on your head for hours. A wired headset for $170 (at the time of this review) might seem a little steep, but I would put it up against sets that are double the price in terms of audio and microphone quality.

Overall 8.5/10