HyperX ChargePlay Duo
by Adam Dileva








Features:

Charging Station
Type: Rechargeable Batteries
Number of Controllers: 2 Xbox One Wireless Controllers
Charge time: 2.5 hours
Charging indicators: 2
Length: 131.30mm
Width: 119.0mm
Height: 80.5mm
Weight: 200g
Total weight with AC adapter: 350g

2 Rechargeable Batteries
Capacity: 1400mAh/3.36Wh

AC Wall Adapter
Input: 100-240V AC, 50/60Hz, 0.4A
Output: 5V DC = 2A
Cable length: 2m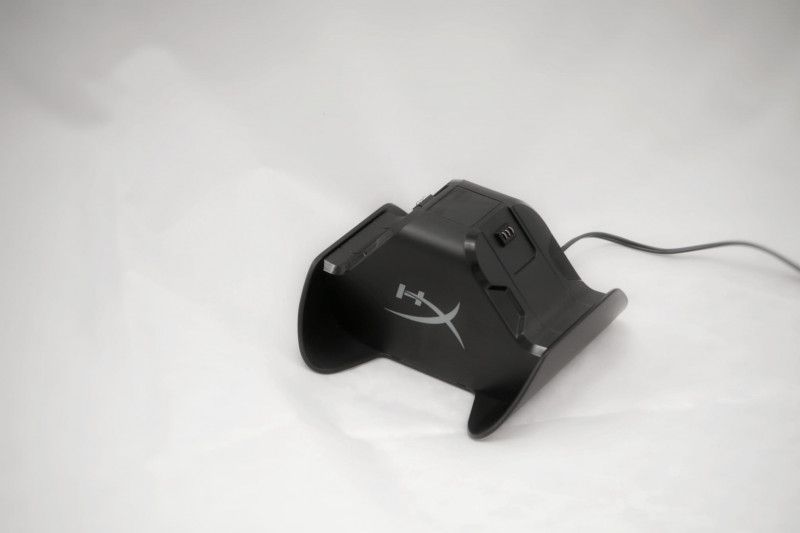 Is there anything worse than having a controller die on you mid-match, only to cause you to lose the round or race? Sure, first world problems right, but it's quite a frustrating experience when it does happen the times I forget to charge my batteries the night before. HyperX has your back with their new ChargePlay Duo.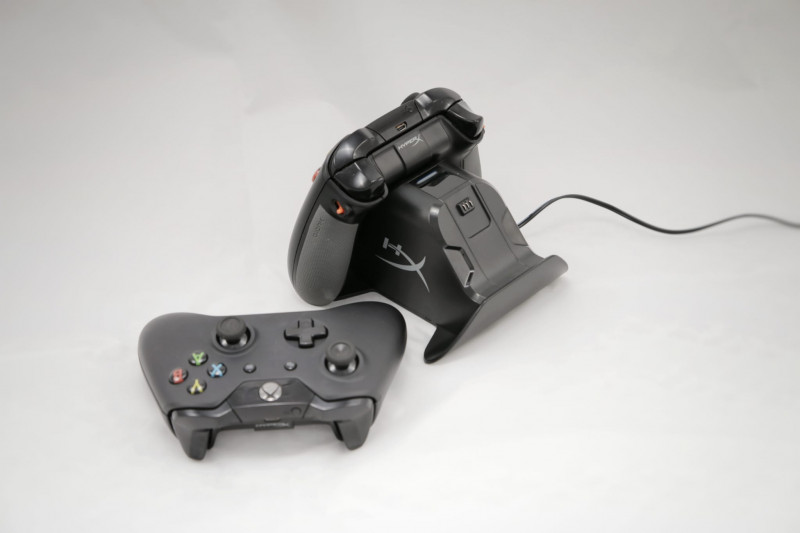 While there's a plethora of controller and battery chargers out there, I've had a few over the years and none have really stayed in my constant rotation for one reason or another. Being the first licensed charging station from HyperX, I was more than impressed with a few of the minor details that went into make the ChargePlay Duo a solid dock and pair of matching batteries.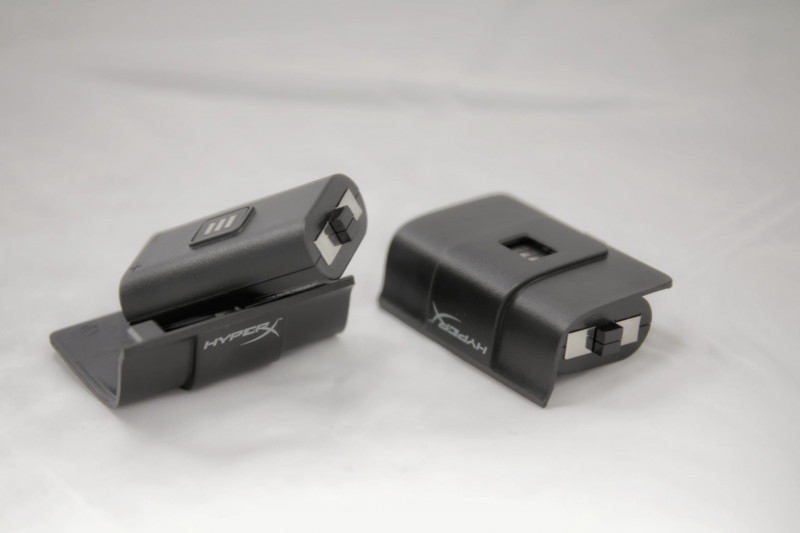 As an overview, in the box comes the dock with charging indicator lights, two rechargeable batteries with covers, and the AC adapter. When you open the packaging, it's barebones as you get, without any cool packaging or bonus stickers or anything like other brands try to impress you with. Now, with a low retail price of $30 CAD I wasn't expecting much either, as you're getting exactly what you're paying for; nothing more, nothing less.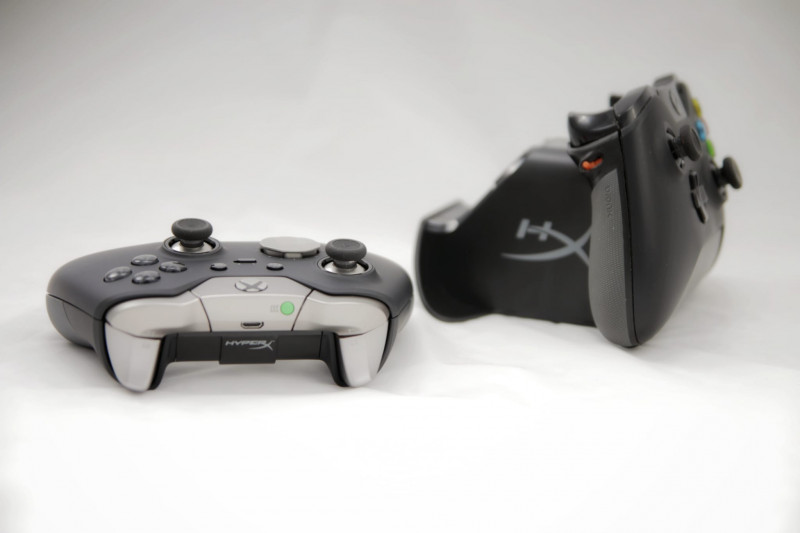 The dock itself has a little weight to it and the base feet are wide enough that it's going to be stable, even if you place your controllers on the dock with a little force or bump it while doing so. The rubberized feet on the bottom also help with this greatly and it hasn't moved an inch the whole time I've been using it so far. The dock can accommodate any standard Xbox One controller, but also the Elite controllers as well, a welcomed feature that surprised me and that I made great use of.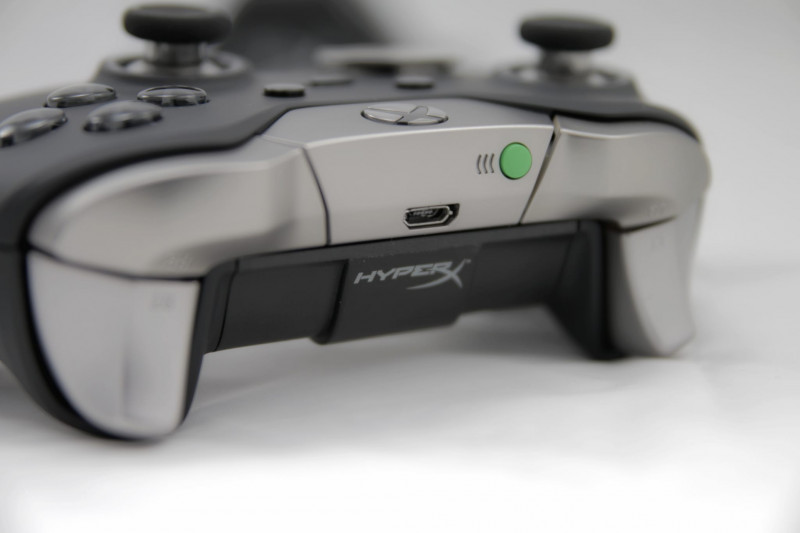 While plugging in a wire to charge my controllers isn't a big hassle, I have a terrible memory or become sidetracked easily, so something I sometimes forget to do so. With the HyperX ChargePlay Duo, you simply plug in the included battery packs into two of your controllers, and plop place them on the dock. Placing them onto the dock is simple enough as it sits at a sloped angle and will automatically fit into the proper charging position and doesn't slip around, so no need to worry or double check if you've placed it properly.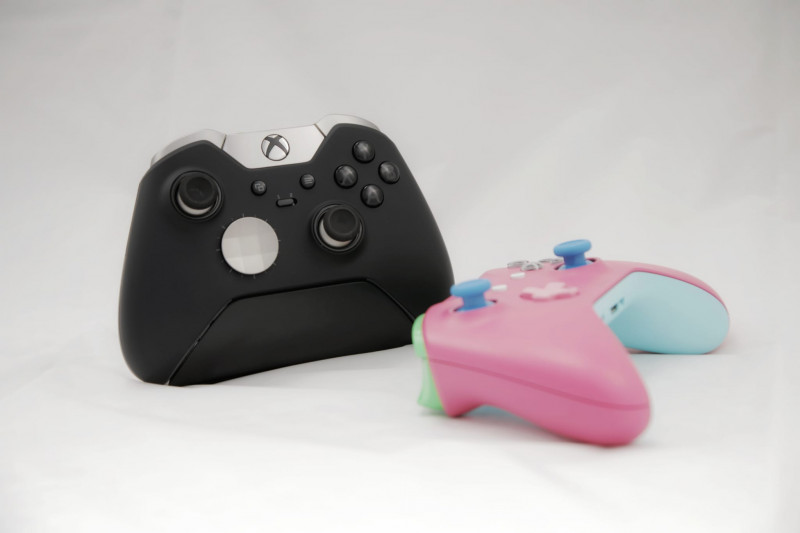 When your controllers are charging, there's a little white bar that indicates its status, though I wish this was a little more prevalent, as it's really only noticeable if looking at it from the top down. I do wish there was a green light or something to indicate the quick charge is done, or that the lights were on the 'face' of the dock, but that's me looking for nitpicks and a wishlist for myself.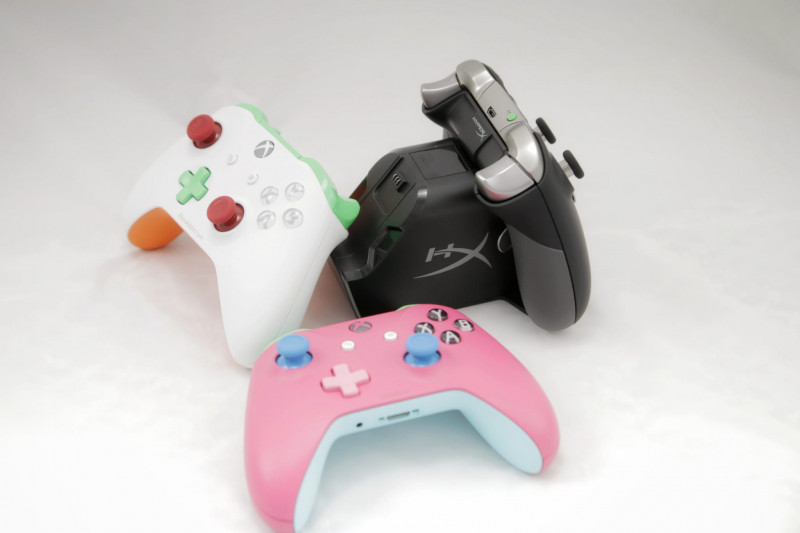 The batteries themselves are simple to plug in, and won't been to be touched again for as long as you're using the ChargePlay Duo, which is a nice bonus. They also feel about the same weight as two standard AA batteries, so you shouldn't notice a difference in that respect either. The two batteries means you'll always have a controller ready to go, and worst case scenario, a quick 2.5 hour charge will completely charge the batteries from empty to full for plenty of game bingeing.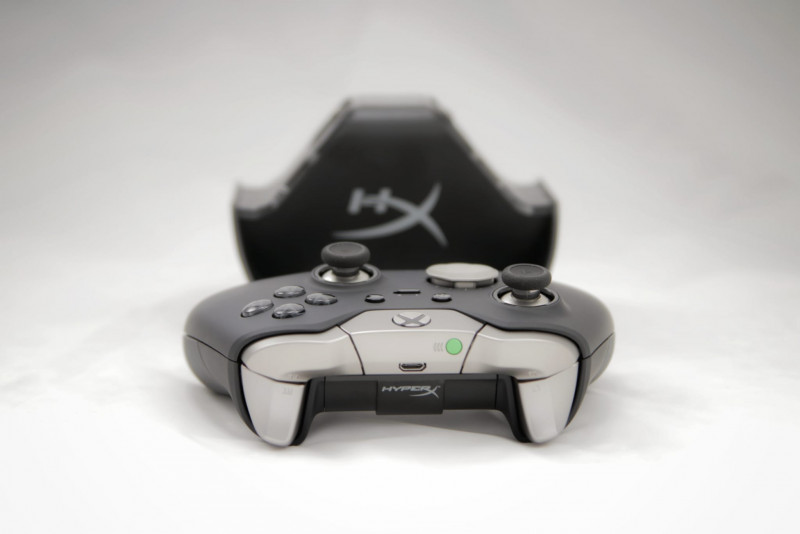 Does HyperX do anything crazy and new with its ChargePlay Duo that no one else has done before? No, not really, but what they have done is basically improved on the small features to make it near flawless. I've had similar docks in the past that you needed to place the controllers on the dock connectors just perfectly or it wouldn't charge, or the dock itself wasn't weighted, so it constantly slid around as I placed controllers on them. If I had to come up with one complaint, it's that there's no notch cutout from the dip that the controller rests in to charge the controllers with a wired headset also plugged in, but again, that's me purposely looking for a flaw.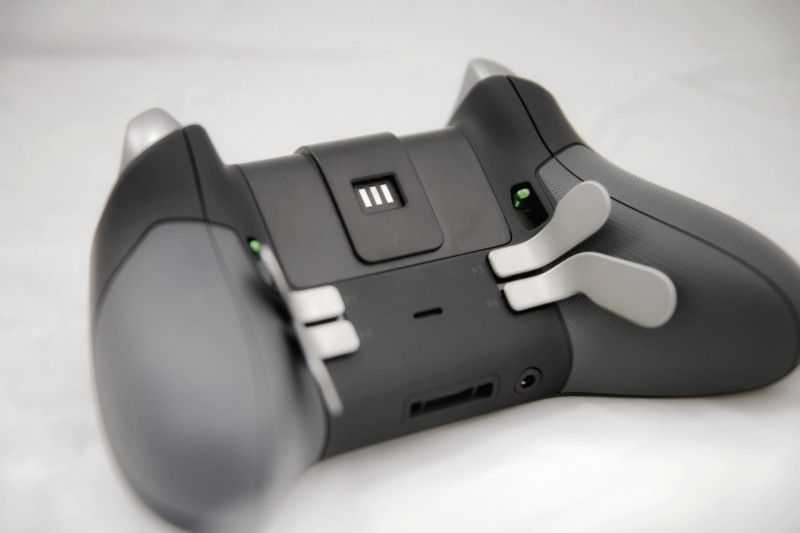 HyperX has solved minor issues that I've had with similar products and I appreciate that they've made their battery covers not look gaudy or overbearing compared to some other brand's offerings. If you're tired of buying batteries and want a simple and quick solution to always having a charge for your Xbox One controllers, then check out the HyperX ChargePlay Duo.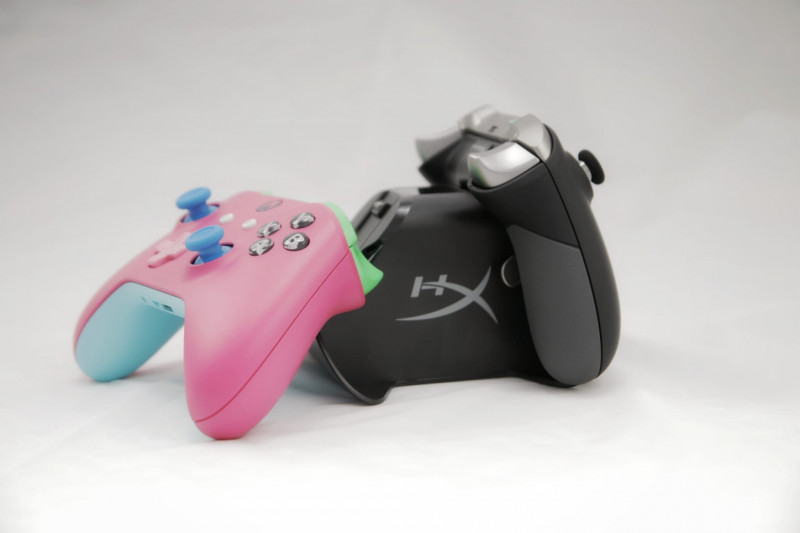 **Photos Courtesy: Percy Bhardwaj**

Overall: 9.5/ 10