Review: LucidSound LS1X Premium Chat Headset for Xbox One
by Kirby Yablonski








- Cost: $30.00 (CDN on Amazon)
- Sound Stage: Mono Chat
- Speaker Size: 50mm
- Frequency Response: 80 - 8,000 Hz
- Connectivity: 3.5mm jack
- Ear Coupling: Over-Ear (circumaural)
- Microphone: Uni-Directional with LED Mute indicator + windsock
- Weight: 122g (4.32oz)

Over the past few weeks I have been putting a few headsets through their paces. This includes both regular gaming headsets as well as a couple of chat headsets. This review is going to focus on LucidSound's new LS1X Premium Chat Headset for Microsoft's Xbox One. After some gaming marathon sessions in Destiny 2, and general party chat with friends, I have to say that I am kind of impressed with it.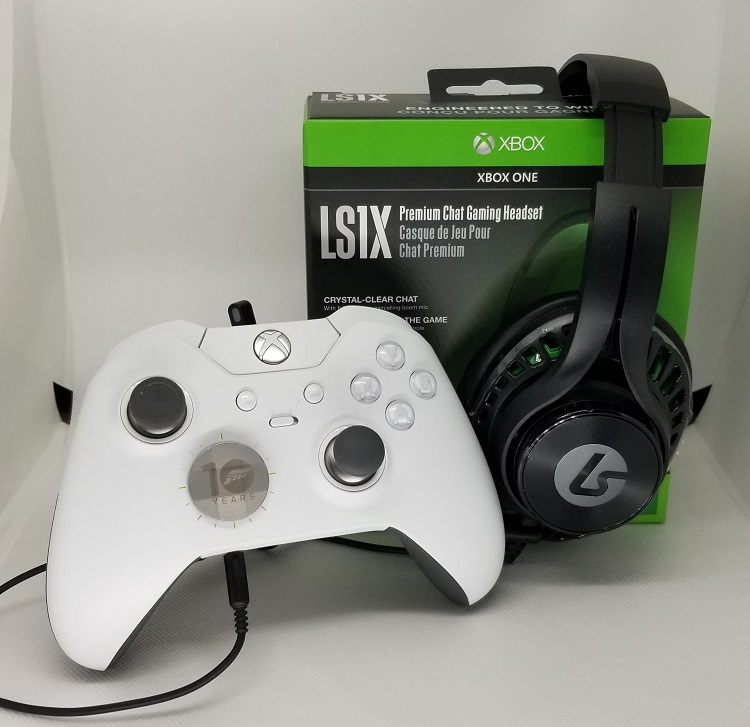 First off, let get the obvious out of the way. The packaging is very light as there is not much in the box. You get the earcup and the headband, a LucidSound sticker, and some general information material. You simply put in the headband into the earcup, which has the cable and microphone already attached. After this step, you are ready to go. Plug the 3.5mm jack into the Xbox One controller and you're off to the races.

Quality wise, for a chat headset, the LS1X looks fairly sharp. Although it is pretty much all plastic, it has a slight shine to some of it, making it look like metal. The boom mic is flexible, allowing gamers to find their 'chat' sweet spot. You will notice that the 50mm driver has an open back, which I like, as it still allows sound to be heard from whatever you use to listen to your game's sound (e.g. soundbar, surround sound set-up, TV speakers, etc.). Some chat headsets sit on your ear, or have closed back design, making the stereo/surround sound unbalanced and even muffled.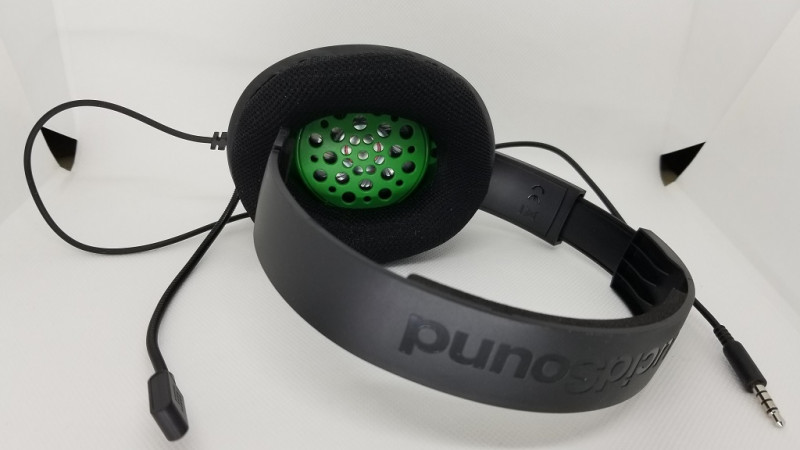 Comfort wise, I really enjoyed wearing the LS1X during my gaming sessions when I wanted to use the soundbar in my home office or the speakers on my GAEMS Guardian. The mesh wrapped foam was comfy, and I didn't find it uncomfortable during short or long gaming sessions. My ear never got hot or sweaty, something closed back earcups may result in. The chat headset is very light, and the whole band doesn't press against one's head. As I always note in any headset review, I have a fairly big noggin', and I also wear glasses, and given both of these concerns I didn't find any issues wearing the new chat headset from LucidSound.

In terms of the audio, I was able to hear those I was gaming with very clearly, and those that were on the other end said that they had no issues hearing my voice. The microphone wasn't overly sensitive to external noise, only picking up the odd bouts of yelling that was a result of my kids arguing or my wife yelling up to my home office to see what I was doing. The 50mm speaker within the earcup may almost be overkill, but hey, big is better in some ways, and the sound is pretty good overall. Again, the open back design that allows outside sound in was great for gaming and it also allowed me to be cognizant of my surroundings when playing.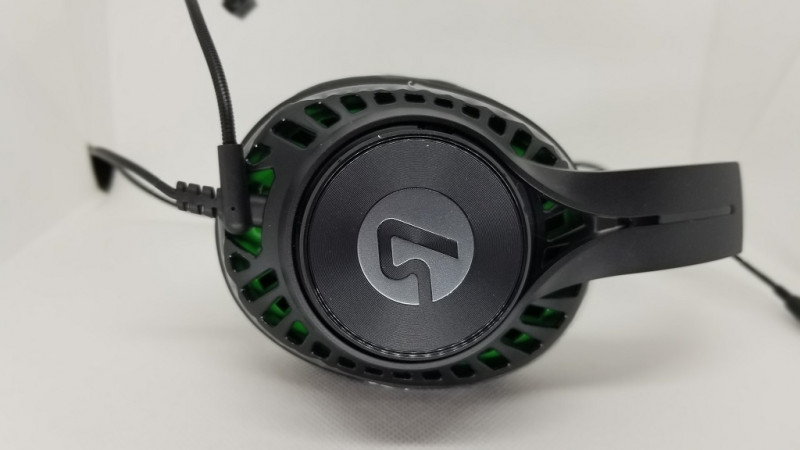 One of the best features of the LS1X is the dial on the earcup. LucidSound has carried over their simple approach to audio management. The dial can be turned to control the volume of the chat, while the button in the middle mutes the microphone. Should you forget if you muted the mic, a red light on mic itself turns on, which is a great indicator for those who may be forgetful like me. The simplicity in use is great, and something that LucidSound has been providing gamers since they started making headsets.

There is only so much you can say about a chat headset when reviewing one, and in terms of the LucidSound LS1X Premium Chat Headset, I don't think I can say anymore. The best way to sum it up is that it is a quality chat headset with comfort, style, and ease of use. When reflecting on my time using it, I really can't find anything wrong with it, as it checks off all the right boxes when one is considering picking up a new chat headset.


OVERALL SCORE: 8.8 out of 10