Review: Razer Turret
by Adam Dileva








Features:

Overall:
- Dedicated Xbox Key
- Xbox Dynamic Lighting and Razer Chroma
- 2.4 GHz wireless connection
- Unified dongle for keyboard and mouse
- Mechanical Switches
- 5G Optical Sensor

KEYBOARD:
- Razer Mechanical Switches with 50 g actuation force
- 80 million keystrokes
- Xbox Dynamic Lighting
- Powered by Razer Chroma with 16.8 million customizable color options
- Compact layout
- Ergonomic wrist rest
- Mid height keycaps
- Razer Synapse 3 enabled
- 10 key roll-over anti-ghosting
- Fully programmable keys with on-the-fly macro recording (PC only)
- Gaming mode option (PC only)
- 1000 Hz Ultrapolling
- Instant Trigger Technology
- Up to 11 hours battery life on a single charge with default lighting enabled
- Up to 43 hours battery life on a single charge with lighting disabled
- Approximate size: 194 mm (Length) x 390 mm (Width) x 36.93 mm (Height)
- Approximate size (with tray expanded): 194 mm (Length) x 600 mm (Width) X 36.93 mm (Height)
- Approximate weight: 1860 g / 4.10 lbs
- Cable length: 2 m / 6.56 ft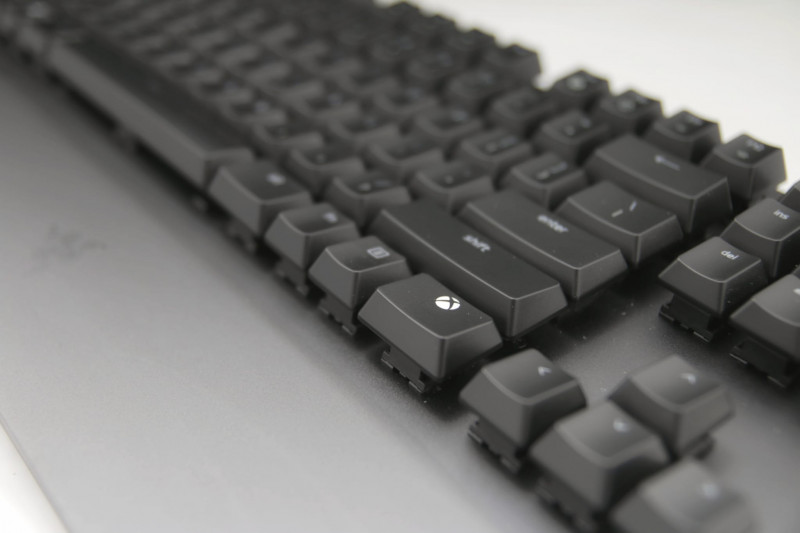 MOUSE:
- Razer 5G Advanced Optical Sensor with true 16,000 DPI
- Up to 450 inches per second (IPS) / 50 G acceleration
- 1000 Hz Ultrapolling
- 7 independently programmable Hyperesponse buttons
- Razer Mechanical Mouse Switches with 50-million click life cycle
- Gaming-grade tactile scroll wheel
- Ergonomic right-handed design
- Xbox Dynamic Lighting
- Powered by Razer Chroma with 16.8 million customizable color options
- Hybrid On-Board Memory and Cloud Storage
- Razer Synapse 3 enabled
- Up to 30 hours battery life on a single charge with default lighting enabled
- Up to 50 hours battery life on a single charge with lighting disabled
- Approximate size: 125.70 mm (Length) X 70 mm (Width) X 43.20 mm (Height)
- Approximate weight (excluding cable): 106 g / 0.21 lbs
- Charging cable: 0.15 m / 0.49 ft
- USB cable length: 2.10 m / 6.89 ft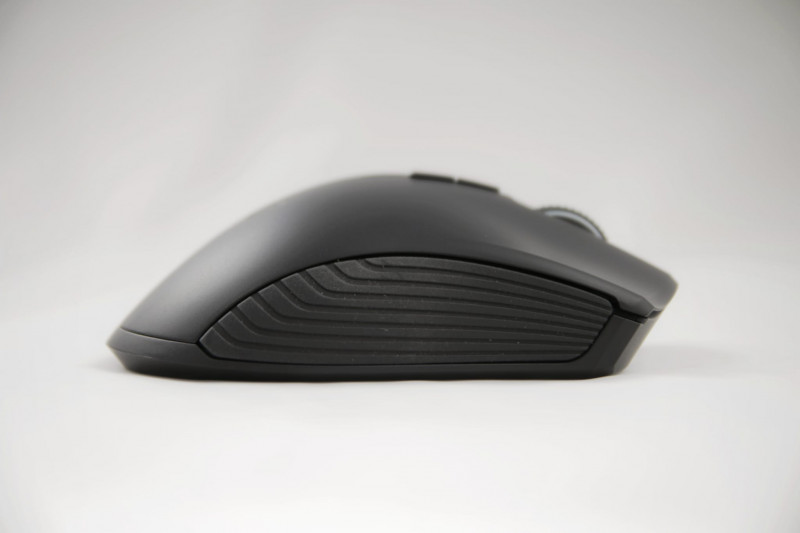 Ah... the old controller versus keyboard and mouse debate. With crossplay now starting to become a reality in a handful of games, console and PC players are able to play with, and against, one another. Given that I'm primarily an Xbox player, even though I have a decent gaming PC, I've simply become accustomed to using a controller for all games over the years, even when it's blatant that a keyboard and mouse would be the superior choice, especially when it comes to MOBA's or RTS games.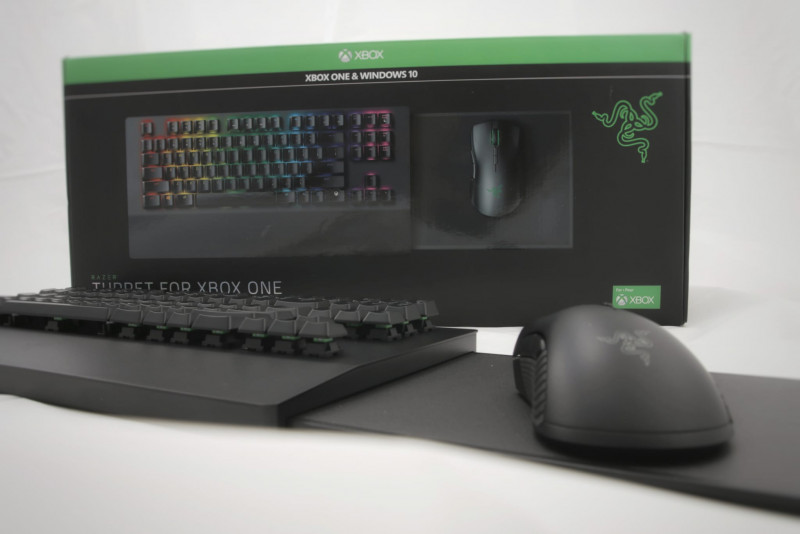 If you're a PC player, there's no shortage of peripherals you can purchase, be it a steering wheel, flight stick or even specific gaming mice and keyboards, depending on your wants and needs. As console players, we usually don't get this luxury aside from an Elite controller, a flight stick or the odd wheel or so. While Microsoft did quietly add mouse and keyboard support a while ago, it never really became a focal or selling point for the most part and felt more like a checked box to say that they've included it.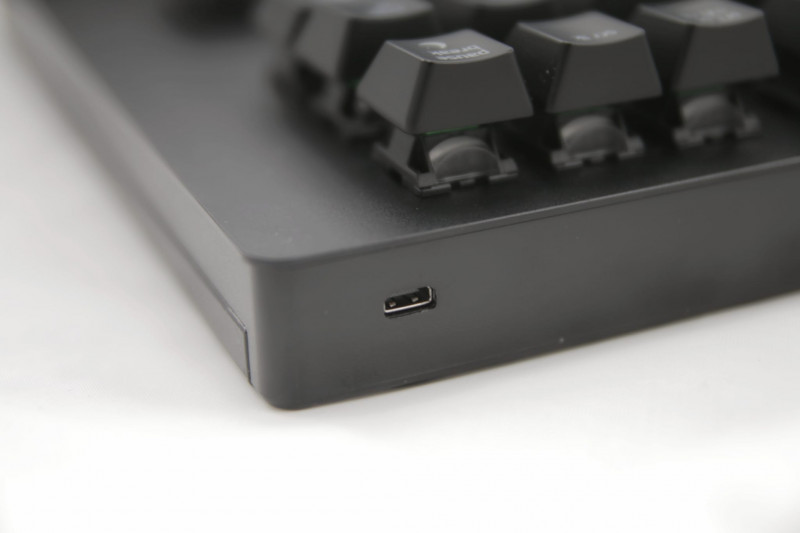 Announced roughly a year ago now, Microsoft has paired with well-known PC peripheral maker Razer to create a solution for those Xbox gamers who want a PC-like experience with a keyboard and mouse. That solution is called the Razer Turret, and it gives you a convenient all-in-one solution for Xbox One users who want that mouse and keyboard precision for specific games. Being compatible with Windows 10 as well, it can be used for PC gaming, but its main drawn is surely going to be for those wanting to use it with their Xbox One.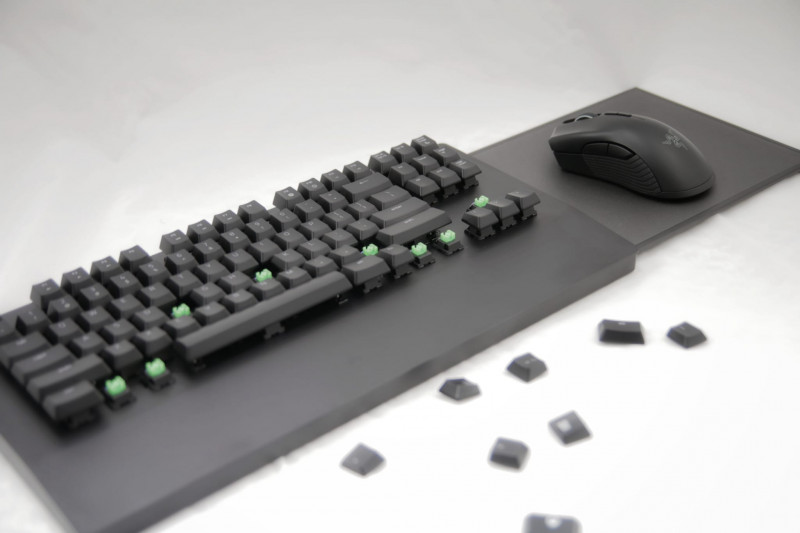 While you could use a number of keyboard and mice with your console, the Razer Turret was designed specifically for Xbox One use, as there's a number of factors you need to take into account, like using a mouse while relaxing on the couch. You're never going to have good precision with a mouse if you're having to use it on your lap or thigh compared to a mousepad or dedicated area. Razer has thought about this and has a solution with a built in sturdy mousepad. The same goes for using a keyboard, as a lightweight generic keyboard is going to be tough to type with on your lap as it rocks around and shifts with each keystroke. Again, Razer has thought about this, as the Turret's keyboard has some serious heft and weight to it to keep it planted on your lap. These may seem like small details, but using a keyboard and mouse on the couch has different obstacles like these situations to keep you from being on top of your game at all times.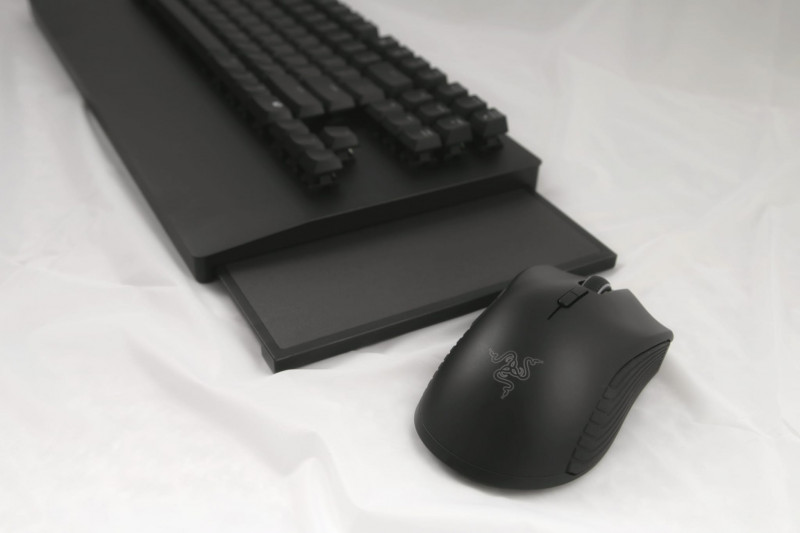 The Razer Turret utilizes a wireless 2.4GHz connection, as expected. You simply plug the unified micro dongle into one of the front or rear USB ports on the Xbox One and that's it. No setup to do; simply turn on the keyboard and mouse and you're good to go. With an estimated 40+ hours of battery on a single charge (without RGB lighting), you won't have any issues for those extended gaming binges as long as you remember to charge it now and then.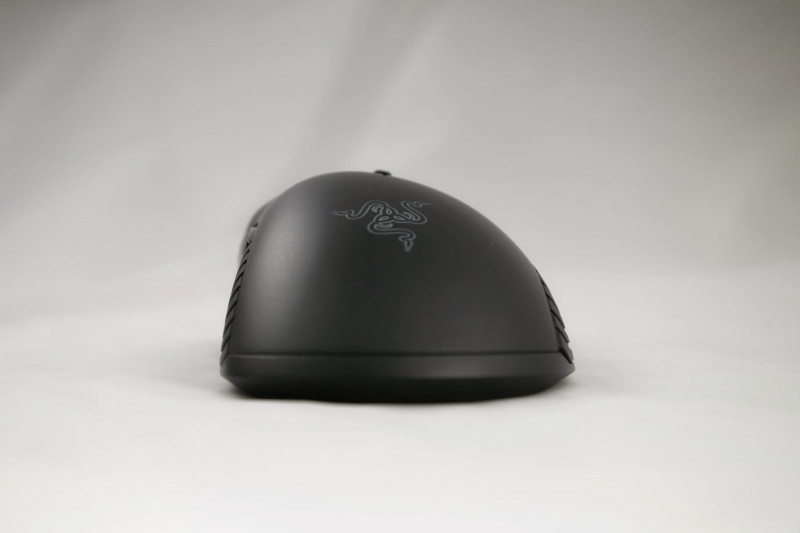 Like all Razer products, the packaging is slick and opening up the Turret is almost an experience in itself. Opening the box will unveil the keyboard, mouse, cables and product information, but once you take it out of the packaging, you're first going to notice how much heft the keyboard has to it. Weighing in at 4.1lbs, Razer isn't playing around with their metal-based build. While a keyboard's weight wouldn't normally even be a factor, remember, this is going to be sitting on your lap for hours at a time. Even after a handful of hours straight of play, it never become uncomfortable and stood up to the sturdiness test. Never once did I feel like it was flimsy or going to bend or warp. The keyboard for the Turret is a solid piece of hardware, literally.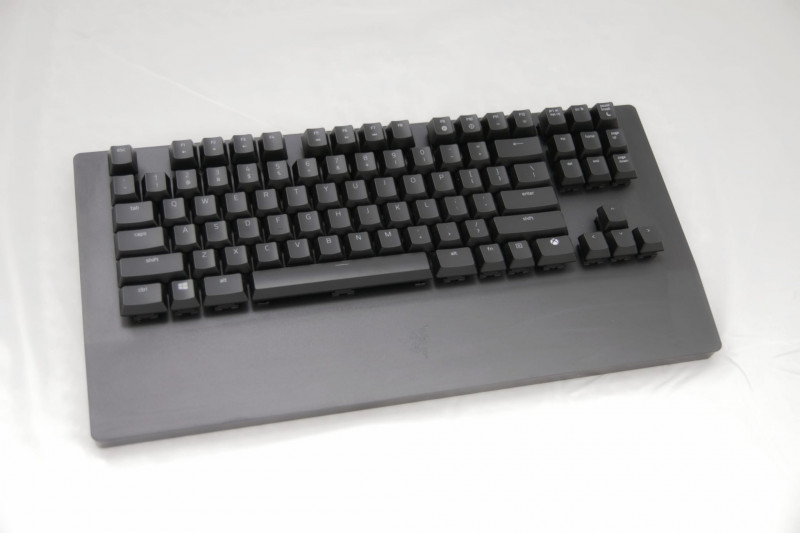 Razer is known for a lot of things, but probably best for its RGB lighting. Yes, other brands have lighting in their peripherals as well, but Razer tends to do it best. With the patented Razer Chroma lighting, you have nearly 17 million color options and effects you can use to personalize your Turret. Even more impressive is what they call Xbox Dynamic Lighting. For the small amount of games that support this, this essentially means that your Turret's lighting for the keyboard and mouse will sync with the game as you play. In Gears 5 for example, during a screen where there was a downed wire and sparks coming out, the keyboard mimicked those sparks, with certain keys flicking white and light blues. While there's not a lot of games that support Xbox Dynamic Lighting, when it does, it adds a whole other level of coolness factor.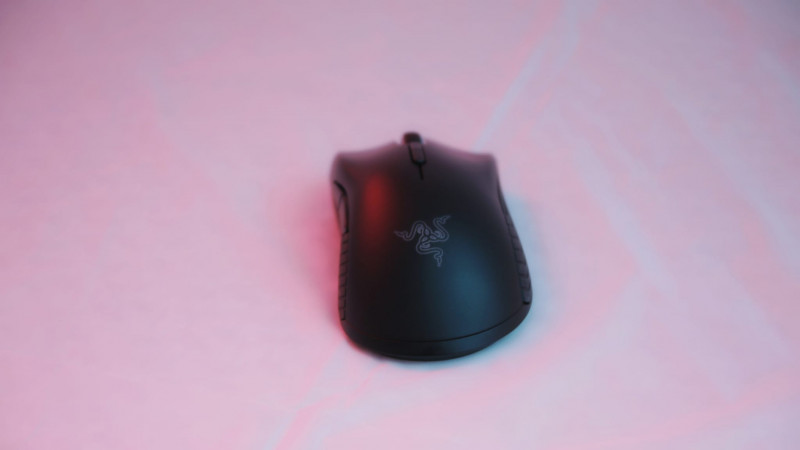 Oddly enough, I'm unable to find an official Xbox list of keyboard and mouse support games. According to the latest list of supported games from Razer direct, here's what games are currently usable with the Turret natively, or coming very soon:

Gears 5 (Xbox Dynamic Lighting)
Fortnite
Warframe
X-Morph: Defense (Xbox Dynamic Lighting)
Minecraft
Warhammer: Vermintide 2 (Xbox Dynamic Lighting)
Bomber Crew
Children of Morta (Xbox Dynamic Lighting)
DayZ (Xbox Dynamic Lighting)
Deep Rock Galactic (Xbox Dynamic Lighting)
Minion Masters
Moonlighter (Xbox Dynamic Lighting)
Roblox (Xbox Dynamic Lighting)
Strange Brigade (Xbox Dynamic Lighting)
Vigor (Xbox Dynamic Lighting)
Warface
Wargroove
War Thunder

That's 18 games. Not a lot. Doing some research online, apparently these titles are also supported for use with your Turret, though I had to scower many websites and found conflicting and incomplete lists, and I'm not sure why there's no official master list directly from Xbox anywhere that I could find:

Metro Exodus
Paladins
The Sims 4
Atlas
Realm Royale
Call of Duty: Modern Warfare
Microsoft Flight Simulator
Sea of Thieves
They Are Billions
Surviving Mars
Sniper Elite V2 Remastered
Tokyo Warfare Turbo

Keep in mind, it's up to developers to offer support and integration, so not every game will have support. That list above tops out at 30 games currently. Do you play many of those games on Xbox One? Then obviously the Razer Turret will be worth investing in. If you're only playing one or two though, it can be a little harder to justify the steep price tag ($250 USD). When you do play a supported game though, and it simply just works from the get-go without any setup or hassle, it's quite a treat. For example, my biggest complaint when I reviewed They Are Billions was that the controller mapping and use was terrible, as it was clear that it was designed with a keyboard and mouse natively. All it took was one game with the Turret and I did instantly better and had much more fun.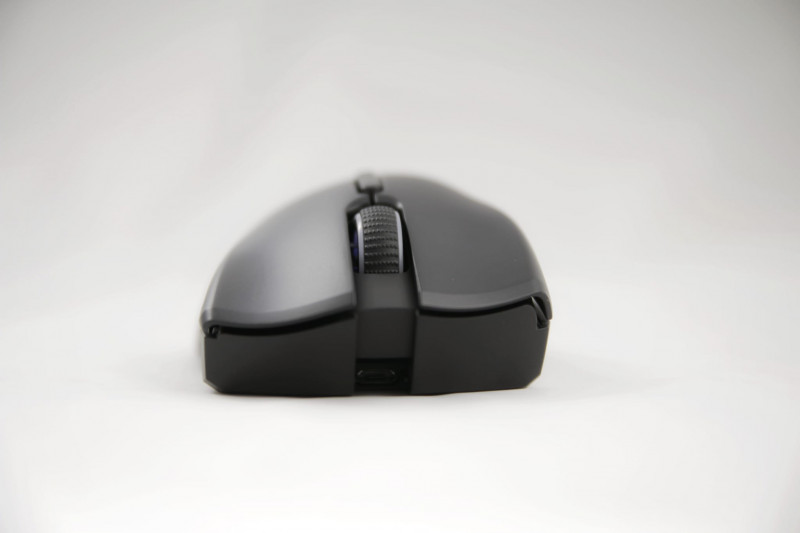 So let's delve into the keyboard itself. First and foremost, the keyboard weighs just over 4lbs. That's a serious heft for a keyboard, but for good reason, as this will help it sit on your lap without sliding. Even with its weight, it never become an issue, even after many hours of gaming binging. The bottom has a rubber-like material that also makes it stay put, so if you have it resting on your lap or even a desk, it'll stay there. There's also a wrist rest built in, which I enjoy, as that's how I type, with my wrists low to the keyboard.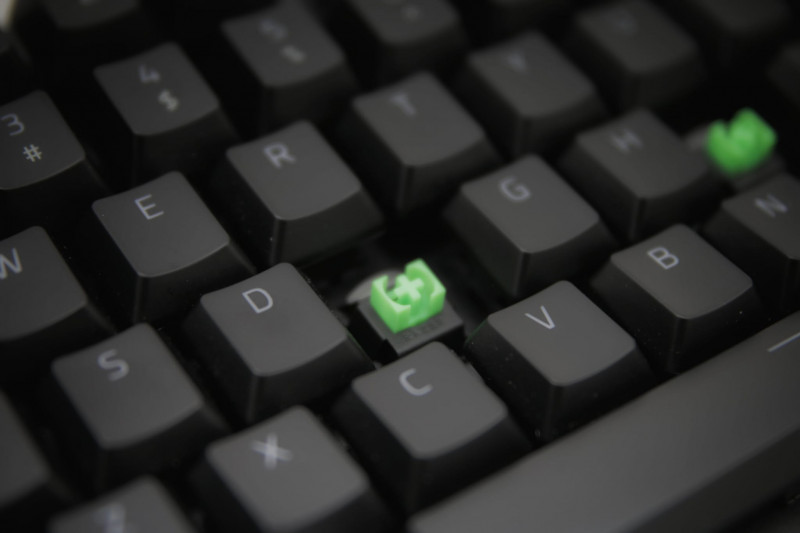 They keys themselves are raised, more than many keyboards I've seen, which takes a little getting used to, but I really enjoy the look it gives the Turret. The extra benefit to these very highly raised keys is that it's much easier to clean crumbs out of the Turret when you snack and game simultaneously on the couch. The keys themselves are Razer's mechanical green switches, giving you a good tactlle feedback and has that very distinctive 'click' on every key stroke. Underneath the Right Shift is also a dedicated Xbox key. This is how you can instantly access your Xbox dash and menus.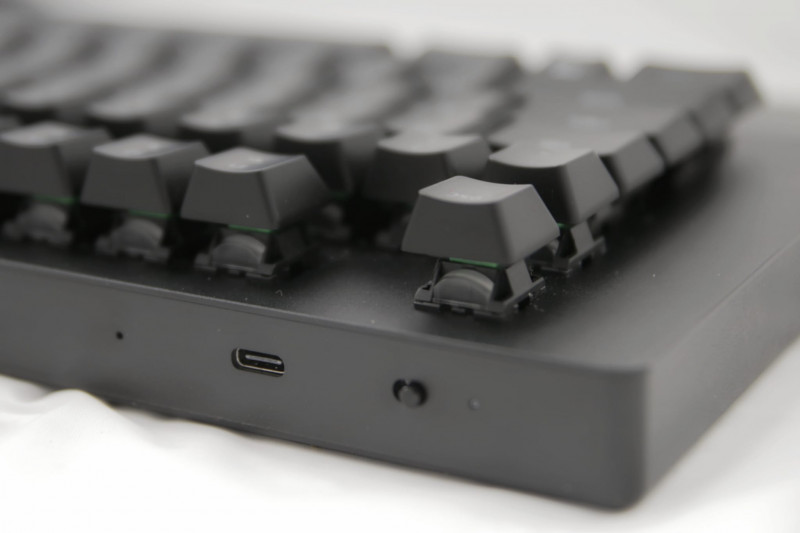 Now onto the mouse, which is nearly opposite from the keyboard. This mouse is extremely lightweight, boasts a 16,000 DPI count and has a number of programmable buttons. My only nitpick is that the mouse doesn't have nearly the cool amount of RGB lighting options compared to the keyboard, nor could I find a way to 'sync' it with the same lighting scheme and timing as the keyboard to perfectly match.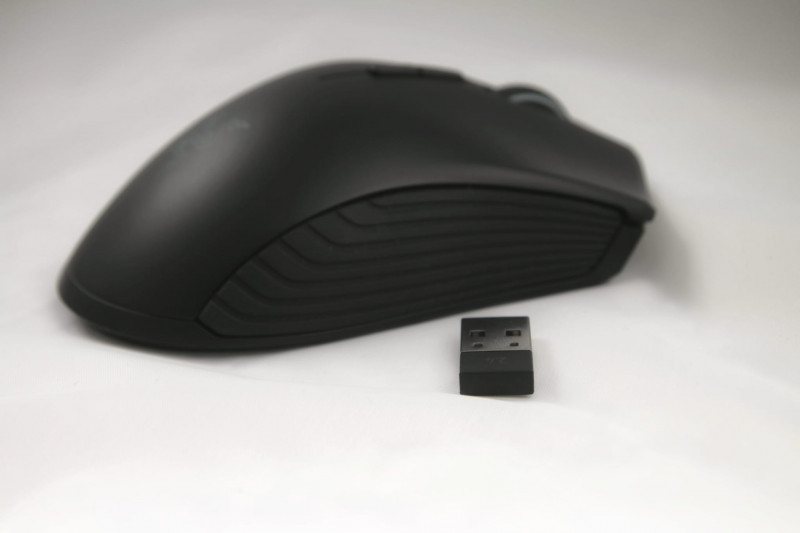 What surprised me the most was the retractable mouse pad. On the bottom right of the keyboard is a little latch, that when pulled out, is a decently sized, and sturdy, pad for all of your mouse movements. There's even a notch to pull out the pad to fit the mouse width perfectly for charging or storage without being fully retracted. Also surprising was that the surface of the mouse pad is also slightly magnetized, meaning the mouse itself will have a little 'stick' to the pad, which is great when you're playing not on a perfectly level surface, much like a lap. While I was unsure about the magnetic quality of it at first, it's never strong enough to hinder your mouse movements, and more feels like it's simply adding a slight amount of weight to the super light mouse itself.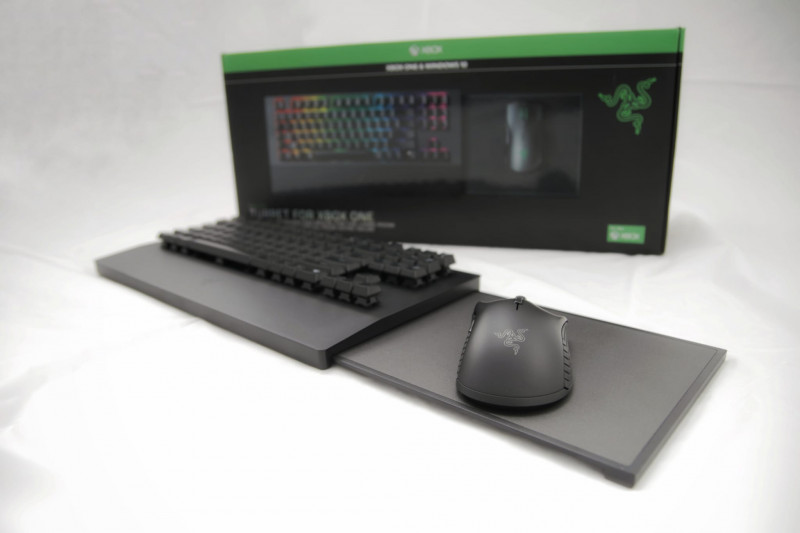 With a dedicated Xbox key on the keyboard, I was hoping that I would be able to use the Turret natively with the Xbox One dashboard and navigation itself. While yes, you can use the arrow keys to navigate, it's very clunky, as you're not able to use the mouse as a cursor on the dashboard itself. While this isn't any fault to Razer, it would have been very cool to utilize the turret to navigate the Xbox One UI just like Windows.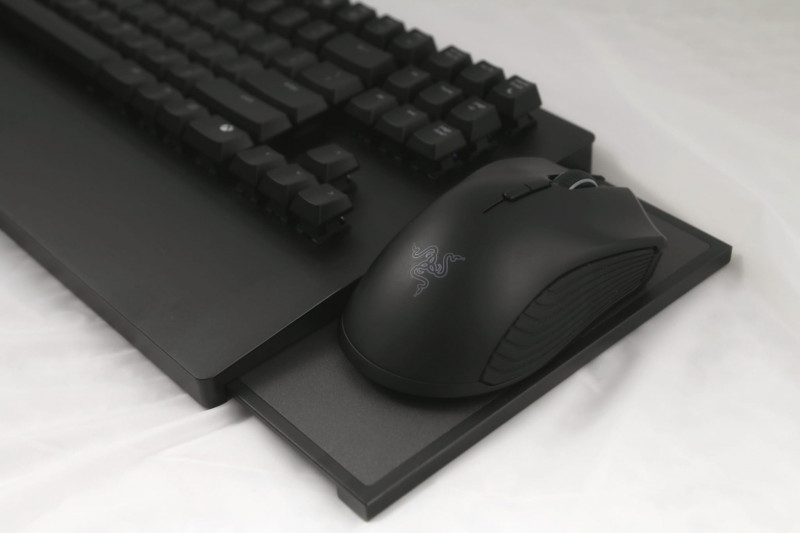 While it's fantastic that the Xbox One now supports keyboard and mouse, there's simply not enough games with support yet. This of course isn't the fault of Razer nor Microsoft, as it's up to developers to add support, but when you're asking a hefty price for a peripheral like the Razer Turret, you'd hope that there would be a lot more supported games. Those that want to use the Turret for their PC or laptops as well will find some more use out of it, as being able to play wired with the included cables is a nice bonus also.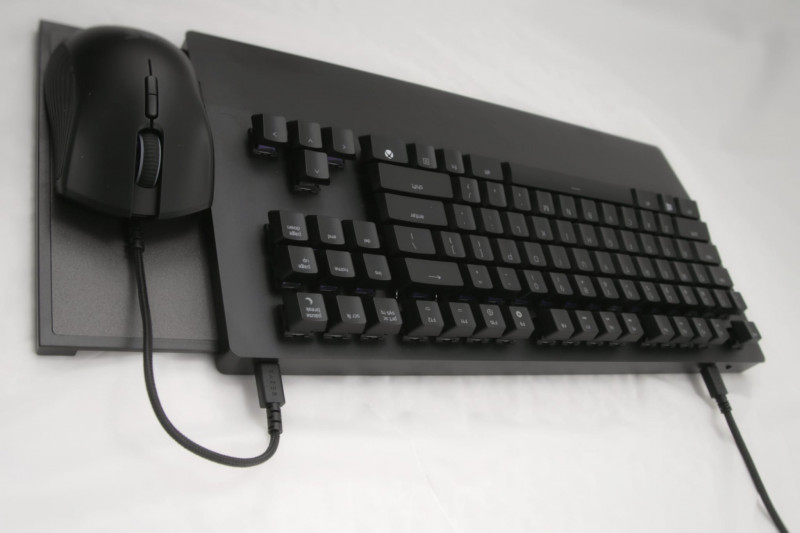 Recommending the Razer Turret is easy IF you're going to play a handful of supported games on the list above (and whatever games will add support in the future). With a steep price tag, it's sure to deter some, and while it has its flaws, like not being able to use the Turret to natively navigate the Xbox One UI, that's not on Razer, so they can't be faulted directly. If price isn't a concern, the Razer Turret is an impressive piece of hardware, and those that like to have slick looking peripherals should be more than happy with the superior build quality and aesthetics that Razer is known for.


**Photos Courtesy: Percy Bhardwaj**



Overall: 9.5/ 10