Preview: NBA 2K21
by Brent Roberts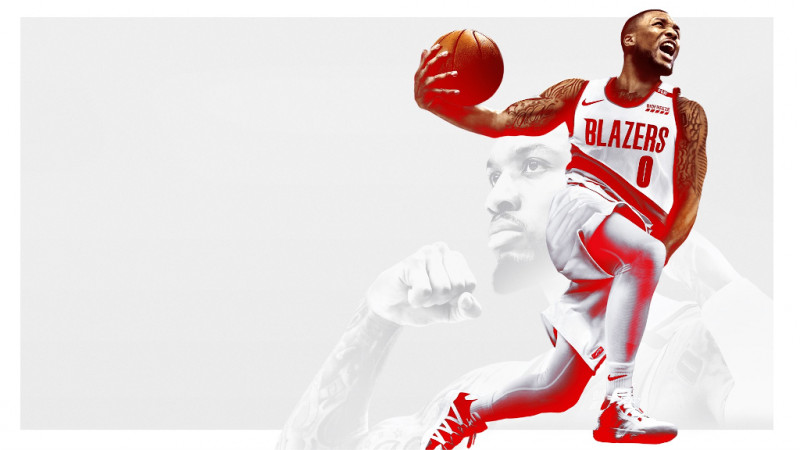 Recently I had a chance to attend a Q&A session regarding the latest NBA 2K21 game. As we know, NBA 2K20 released to a not-so-favorable launch and has had to spend many months improving almost every facet of the game. The good side to this is that 2K shows that it's dedicated to delivering a quality product and will not rest until a product worthy of your standards is being enjoyed by you. So, let's dive into a bit of what was discussed so you have some idea of what to look forward to when NBA 2K21 releases on September 4th.


I know one of the big questions is with the release of upcoming consoles, what content will transfer over from the Xbox One version to the Xbox Series X? Well there is some good news and some bad news. Me personally, I like to get the bad news out of the way first. If you get NBA 2K21 on Xbox One, your MyCAREER will NOT carry over. Your MyCAREER is your player's pathway to the NBA and was a massive hit in 2K20, making some interesting new adjustments that give you more control of how your player's future is shaped both on and off the court.




There is a word that gets tossed around a lot, and that is dynamic. Well in 2K21 that word is applied to almost every aspect, including 10 licensed colleges, but before you get there, you have to start in High School. Throughout the years you'll see how the dynamics of the game evolve with each stage of your player's development. This means that the gamer has more control over their character than ever before. Should your character not perform off the court as well, you could see your player stock drop in the draft which leads me to the next point. One of the biggest choices when you hit the NBA level is your agent. They will be the ones to determine how your character gets marketed to the public eye, so choose what suits your character best for their career. While all of this sounds wonderful, the sad reality is that the MyCAREER will not carry over onto the next generation consoles.


Staying with the word dynamic, there's a system in 2K21 called the Boom-Bust Progress System. So, this system not only shapes how your player progresses but also how they regress. It's user customizable so you can experience a wide range of random outcomes. For example, you can have 3 MVPs, 4 titles and in one game break your leg, forcing you to sit out and having to heal. Or you could be struggling to get playing time and manage to hit the game winning shot and go onto stardom.




While NBA 2K21 has been known for its Pro Stick, this year's entry seems to have become overhauled. Utilizing the Right Stick, your character now has a more fluid chaining effect from move to move and have included some signature moves from icons such as Durant, Harden and of course, Kobe. More gameplay elements such as shooting have also been tweaked and developed. Back in 2K17, the seeds for this control style were planted, but now it's developed into a "targeting system" that provides a window for you to the perfect shot. This window of course "resizes dynamically based on player ability, shooting range, and how well the shot is contested and can also shift to the left or right based on the shot's degree of difficulty." This is going to take some getting used to but will provide a more realistic shooting scenario once mastered.


Another new innovation is the neighborhood which is going to be where your player can perform in the public arena. From 3v3 games that can get pretty physical to 5v5 ProAM games, the new 2K Beach is going to bring the Southern California lifestyle right into your living rooms. There's been a major focus on the animations of the players as well as the AI itself and actions such as off ball switching, transition defense improvements.




The WNBA also returns with all 12 teams with both Play Now and Season Modes, but you still can't create a female MyPLAYER, though so hopefully that feature will be included moving forward. MyLEAGUE is also working diligently on server performance along with tailoring new admin levels.


Now let's quickly chat about what will and what will not carry over into the next generation consoles. As of now, everything in your MyTEAM will carry over. All your cards, your collection, evolution progress and tokens will carry over. Your cosmetic items and MyCAREER will not. With 2K listening to the feedback from the gaming community could this be the year that delivers an NBA experience that is worthy of representing one of the greatest of all time? We'll find out when NBA 2K21 takes the court on 09/04/2020.