KeyMander 2 - Giving Gamers More Control Choice
by Adam Dileva






Product Dimensions: 0.91"x2.6"x4.3"
Weight: 0.23lb
Warranty: 3 Years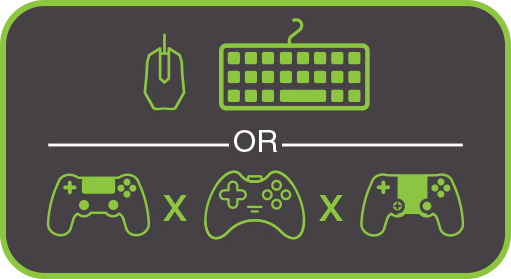 Do you have a strong preference of system controllers? Do you not like playing games on console because you wish you could use Keyboard and Mouse instead? What if I told you there's a way you can do just that? Some games simply feel more natural with certain devices, like shooters and strategy games with Keyboard and Mouse, and platforming and racing with controllers. While many PC games now allow for native controller support, those that prefer playing on console aren't as lucky with native Keyboard and Mouse support. This is where the KeyMander 2, from Kalibur Gaming by IOGEAR, comes in. Now as a console gamer, you can not only choose to use Keyboard and Mouse for your games, but also freely swap any other system's controllers for any other to suit your preference.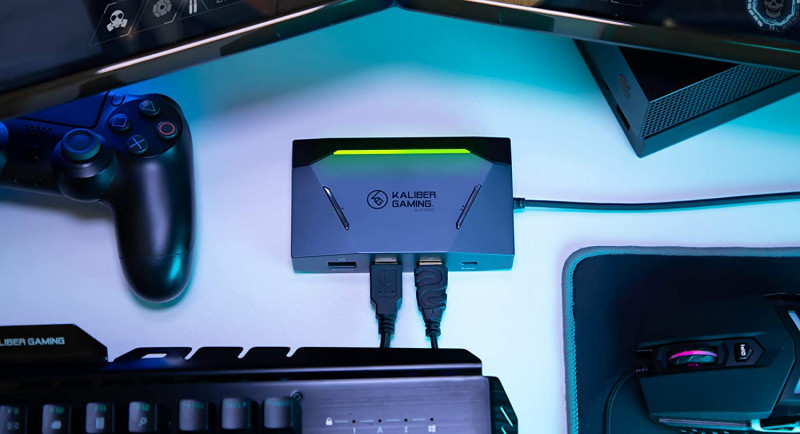 While I knew the original KeyMander existed, I never really paid it much attention as I never felt the lack of Keyboard and Mouse for my console gaming was the reason for my losses. Obviously, I'm not a pro gamer, so maybe their mentality is different, but after having utilized the KeyMander 2 for a few weeks now, it's great knowing I have the option and ability to do so should I chose.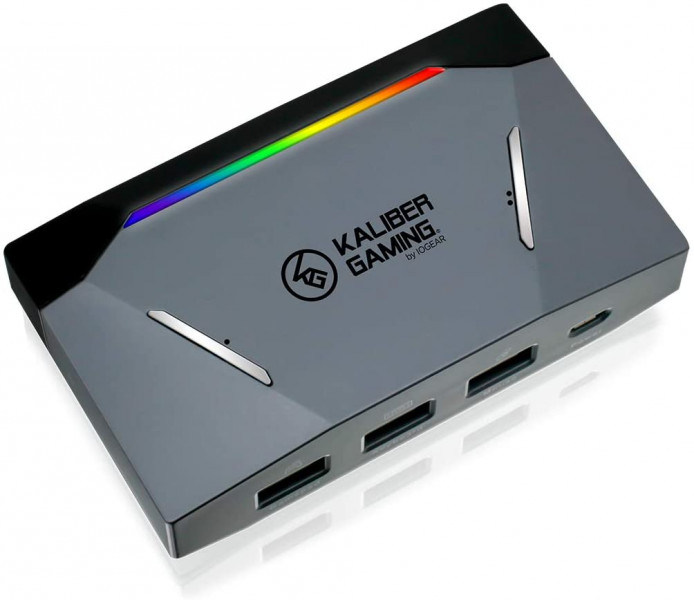 While most will simply view the KeyMander 2 as an adapter to use Keyboard and Mouse with your consoles, it does much more. While some games do support Keyboard and Mouse natively on Xbox One (which is when I bust out my Razer Turret), not all games do, so this is a workaround should you desire it. The KeyMander 2 has more improvements this time around though, as it now supports cross-console controller support. Yup, if you really want to use a Switch Pro controller on your Xbox One, or an Xbox One controller on your PS4, or any other combination, you're now able to do so. I have a strong preference for the Xbox One controllers over other systems', so it was quite an interesting experience playing my Switch and PS4 with an Xbox One controller in my hand. You now have more choices, as well as Keyboard and Mouse.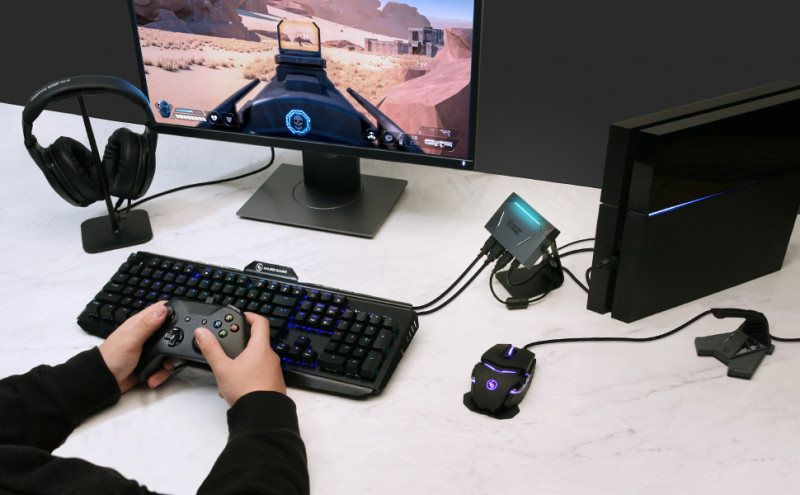 The original KeyMander was, to put it bluntly, an ugly little black box. The KeyMander 2 has upped its design game and now looks like a sleek little device that would match and fit in on your desk or among your other RGB lit gaming peripherals. The little box, about the size of your palm, is a two toned black and metallic grey with one long LED strip along the top. There are two buttons on the top meant for Bluetooth syncing with your phone for the corresponding app (more on this shortly) and to change modes. The device is very light but feels quite solid, even when I've dropped it accidently once or twice.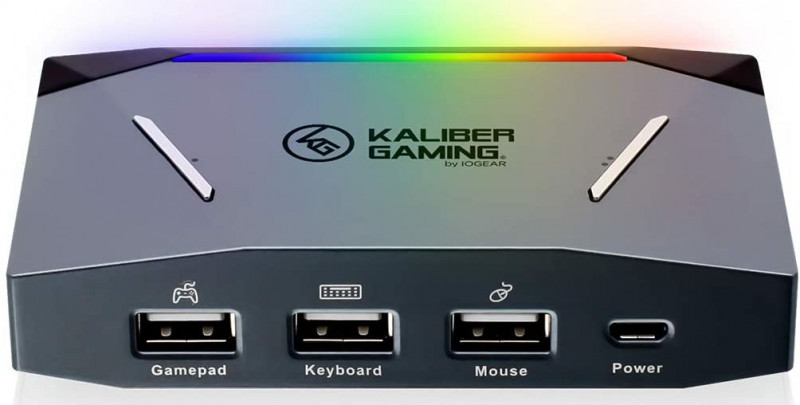 On the side of the device is a decently lengthed USB cable that is hardwired into the device, though I wish this could have either been longer or detachable, that plugs into the console you're using. There is another USB port on the back that is meant for extra power, as some devices that have a lot of RGB lighting or USB hubs will draw too much power without the boost. The device's LED strip will flash red if the power draw is too much without the extra power boost, and the app will warn you as well, so simply grab one of your charger devices for your phone or tablet and plug that into the wall. Basically, if the devices you are plugging into the KeyMander 2 draw more power than it's able to provide natively with the single USB pluged into the console, you'll have to utilize the extra USB for external power to help give it that little boost.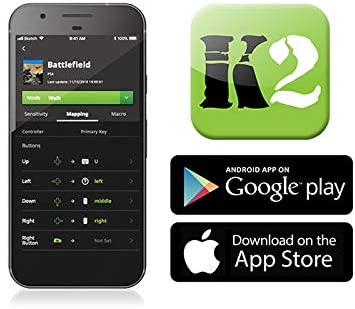 To make the KeyMander not only work, but to utilize it to its fullest potential, you'll need to download its corresponding K2 app for your iOS or Android phone or device, which connects to the device via Bluetooth. More than a simple reason for them to get you to download their app, this is how you'll actually control the device, change profiles, create macros, sensitivity changes, tweak settings and more wirelessly and instantly. By default your devices will work, but you're going to have to tweak the settings and save them to specific game profiles. This means that when you're playing Apex Legends, you can adjust and save your settings to that specific profile, able to recall it when you play again later in the future. Or maybe you want your Destiny 2 profile to have completely different settings, you then save that to your Destiny 2 profile. Maybe you want different settings for PvE and PvP matches, so this is how you easily switch on the fly. There are even cloud saves to backup your profiles and recall them later should you need to.


The coolest thing about the K2 app though is that there are basically profiles for every game already, so you load up said profile for the game you're playing, but you're able to also tweak sensitivity and macros to whatever you prefer and save it. Being able to adjust your settings on the fly is a fantastic feature, and while it'll take a little time per game to dial in those perfect settings to suit your playstyle, once you do, it can make a big difference in the long run.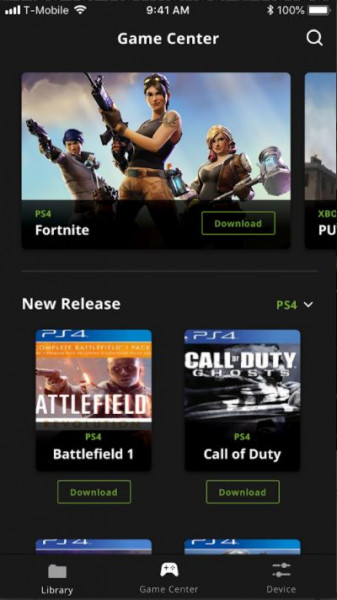 While some games on Xbox One do provide native Keyboard and Mouse support, the official list is surprisingly quite small, so utilizing the KeyMander 2 you can essentially play any console game you desire with this preferred input. While I assume most will use the KeyMander 2 for their online shooters to try and get an edge on the competition, as most will argue that Keyboard and Mouse is vastly superior to a controller, there's no reason you couldn't use it for any other game or genre. And no, there's no way to replicate the motion controls from Switch controllers on other platforms at this time.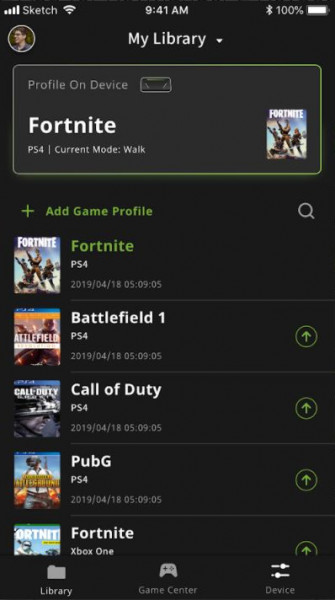 While I believe the Keyboard and Mouse support for console is why many will want the KeyMander 2, the cross-console controller support is a really interesting feature that drew me to the device initially. If you're like me, you have a preference for one controller or another. With the KeyMander 2 you can interchange and swap any system controller for another. Let's be honest, the D-Pad on the Xbox One controllers aren't that great for fighting games, and most prefer the D-Pad on the Dualshock controllers for PS4 instead. This would allow you to use your PS4 controller on Xbox One for all your fighting games to try and get that edge against the competition.






While some might think its sacrilege to use one devices controller on another system, I have to admit, it was an odd experience at first. As I've stated, I really prefer the Xbox One controller compared to my other consoles, so naturally I decided to use the KeyMander 2 to use it on my PS4 and Switch. Now, if you have a hard time remembering button placements on the controllers, especially since the 'X' button is in a different spot for Xbox One, PS4 and Swtich controllers, this isn't going to help matters, as it's not going to change the prompts on screen obviously.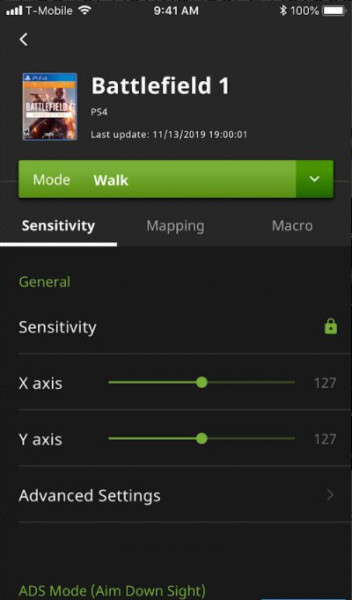 So how does this work exactly? Quite simple actually. Basically, the KeyMander 2 is emulating the source controller and remapping it to the output device. So for example, if I'm playing my PS4 and want to use my Xbox One controller instead, I plug in the PS4 controller into the Gamepad port on the back of the KeyMander 2, then the Xbox One controller (or whichever you want to use) into the Keyboard port. That's it. There's a few settings you'll need to enable here and there depending on the console and controllers you're using initially, but after that's set up once you follow the included instructions, you're good to go from that point on.





While the KeyMander 2 is a niche product for those that are desiring a specific use, I really enjoyed being able to use my Xbox One controllers on other systems, even if it did feel inherently odd at first. The firmware is possible to be upgraded on the device as well, so there's plenty of improvements that could come in the future. I never had any issues with the wired and wireless Keyboards and Mice that I tested with, though the official site has an updated list of currently supported devices. I also never once experienced input lag, and the K2 app is very simple and easy to use for editing and tweaking your game profiles exactly how you want; it simply worked as advertised.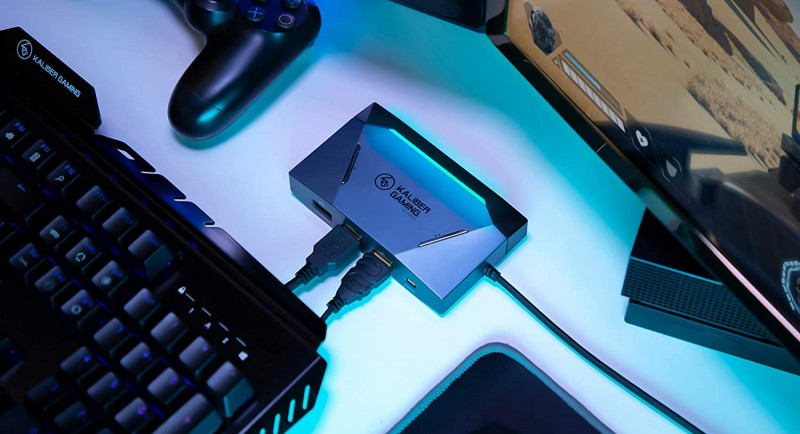 While some will debate that using Keyboard and Mouse on console is 'cheating' or frowned upon, for those that simply want to have more options on their input choices, the KeyMander 2 is kind of an obvious choice, even with its $99.99 USD price tag. It's an odd feeling at first to play console games with Keyboard and Mouse, or with a completely different system's controller, but having the choice is what makes the device a treat.



**The KeyMander 2 was provided to us by IOGEAR for review purposes.**



Overall: 8.5/ 10