Loot Gaming Loot Crate Unboxing
by Adam Dileva









I remember when Loot Crate was brand new and a fresh idea. A monthly subscription where you got sent a box of unknown themed goodies, usually exclusive and pretty cool. Over the years the company has changed, but still have many choices for different Loot Crates. You're able to choose from many different brands and types, from Anime themed, Marvel, Deadpool, WWE, Fallout and more, but today we're going to take a look at the general Loot Gaming Loot Crate. For complete transparency, XboxAddict was sent this crate to check out, and never having had a Loot Crate before, I was excited and curious to see what goodies would be inside this gaming themed package.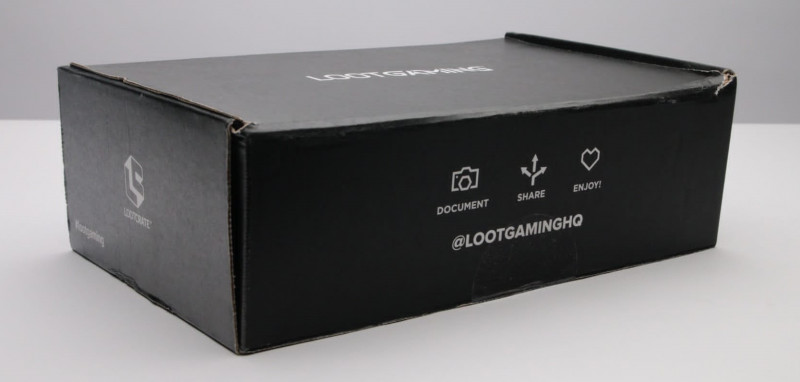 The box that arrived was about the size of a shoebox and is completely black aside from the main Loot Gaming and Loot Crate logos in white and the shipping label on one side. Now I'm not sure if this is how every Loot Crate arrives, as I've never had a subscription to it before, but the box was a little damaged when I noticed it sitting in front of my door. This isn't any fault of Loot Crate, as it's obviously gone through numerous handling from their end to mine, but the bent corners made me nervous as to if the items inside would be damaged. Thankfully this wasn't the case and none of the products needed a replacement.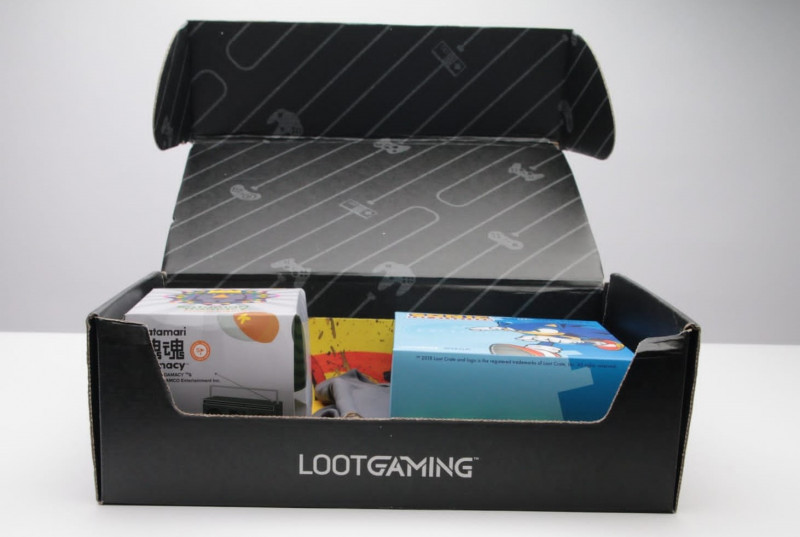 The first item I had to open was of course the Sonic box. Labelled as a "Sonic and Rings Adult Collectable", I really wasn't sure what to expect, as the box didn't have any pictures or description of what was inside. Opening said box had a small figure of Sonic, two golden rings and a small patch of grass from the iconic Green Hill Zone. Each of the rings and Sonic easily snap into the base and only one way, so there's no way to mess it up. Doing so gives you a cool little figure where it looks as if Sonic is running to get more rings. This was easily one of my favorite items from the Loot Gaming Crate.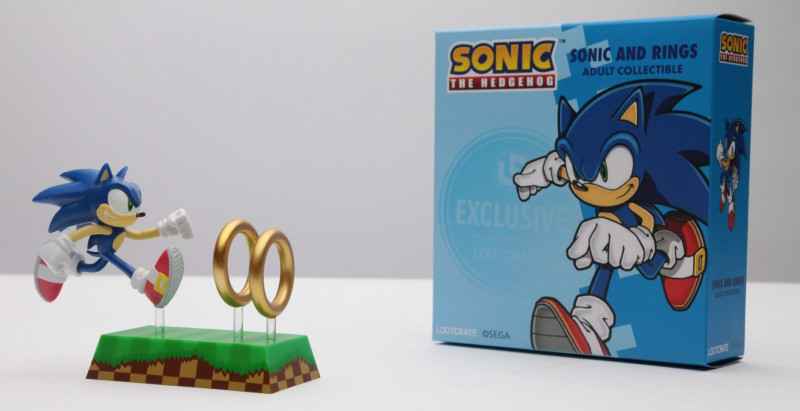 Next up was the box I noticed right away and was most excited to see what was inside. The box has the face of The King of All Cosmos' face brazen on the front with the label "Katamari Damacy Prince Figure". It's been a while since I've thought about the Katamari games, but really enjoyed them for their wackiness. The box was a little bent, likely due from shipping, so I hoped that the figure inside wasn't damaged. Thankfully the plastic casing inside the box did its job and kept it safe. This adorable figure is the Prince rolling the starter ball from the games. The detail is great, though what I found out by accident after reading the box was that the ball itself is magnetic on its points, so you can stick things to it like paperclips. Again, for a Katamari fan, this extra little detail is amazing. This is easily my favorite item from the Crate by far.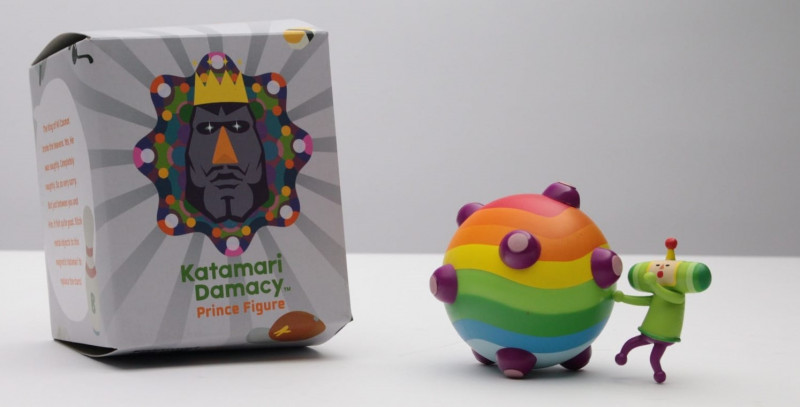 Next up is a few Fallout themed items. The smallest of the bunch is a golden pin of Vault Boy, specifically Crate #7 Nuked, showing his inner skeleton, most likely due to a nearby nuke that went off. I'm unsure if it's the same pin that comes in every Crate or if it's random, but it's a cool little pin for any Fallout fan.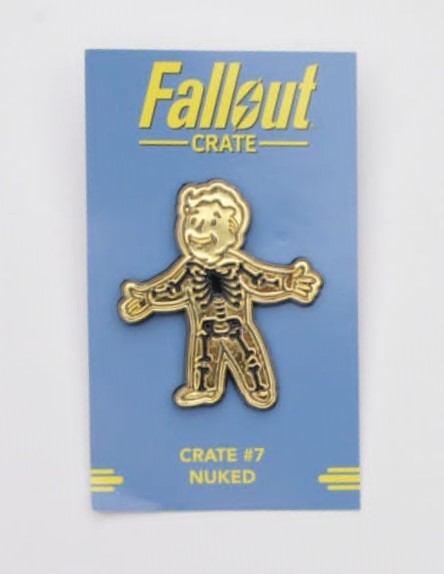 The next Fallout item is the T-shirt (you choose your size when ordering a crate). Made to look like an old magazine cover from the era in-game, the TESLA Science Magazine depicts the iconic Power Armor in that old retro stylized artwork. If you're a Fallout 4 fan, you'll recognize the picture from one of the collectable magazines. Again, for a Fallout fan, pretty cool.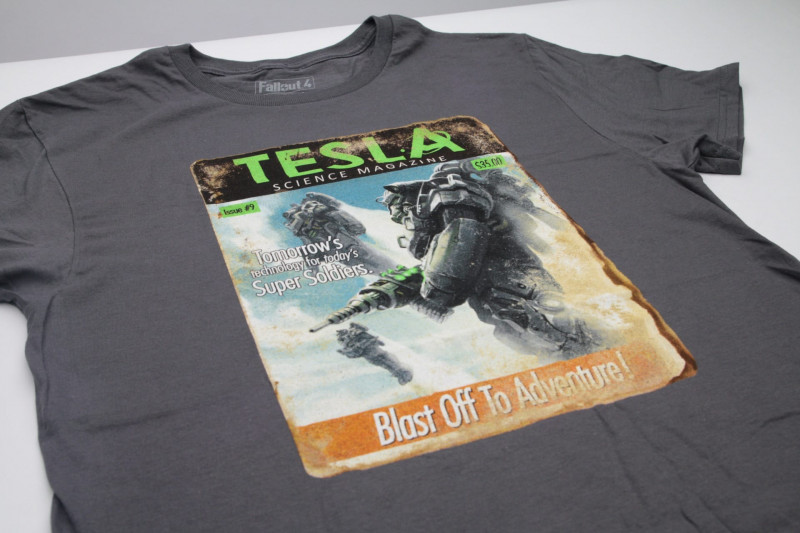 The last Fallout themed items are a two pack of Notepads. These two also have their covers that are taken straight from the collectable books within the game, a cool touch that was pointed out to me by a friend that's heavily into Fallout. One was the Astoundingly Awesome Tales: Attack of the Fishmen, and the other TESLA Science Machine. Again, I'm not sure if these are the same ones in every Loot Gaming Crate, but were the ones in our box that we recvived. The coolest part about these standard sized notebooks is that the lined paper within looks as if it's been aged, worn and has water damage, just as if you found it within the game. Again, a cool nod for the fans.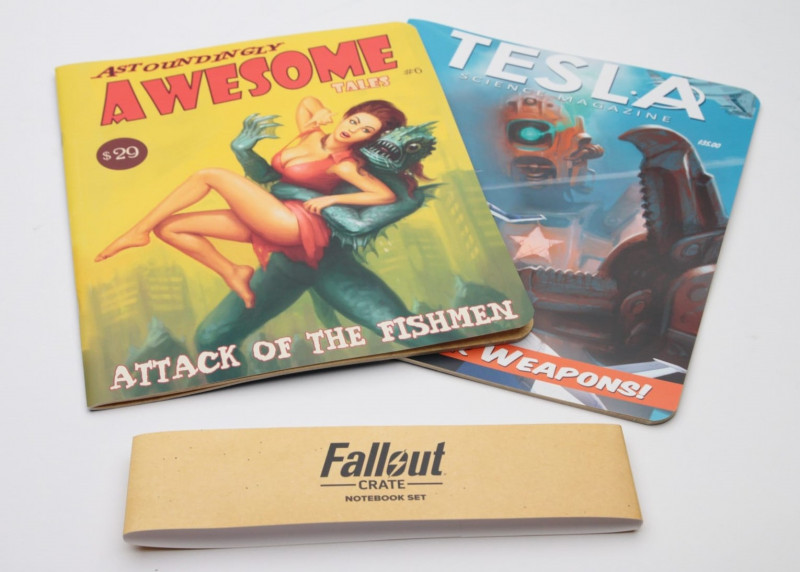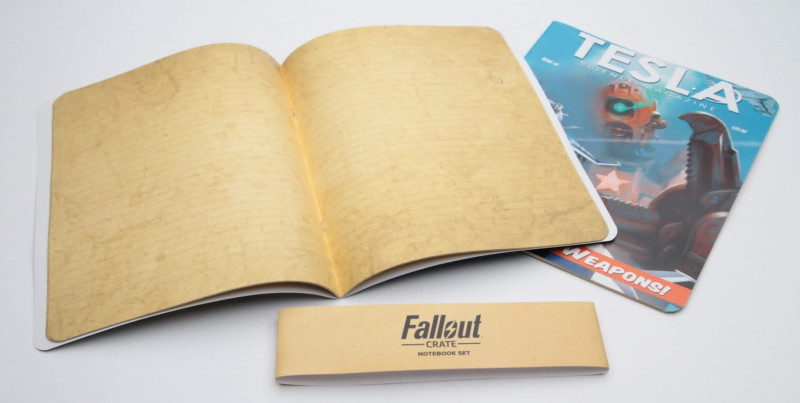 The last item at the bottom of the box was a Borderlands mousepad with a picture of the iconic zer0 character across the whole thing. Bright yellow and orange, it's a nice mousepad made of your typical material, though unless you don't have a mousepad already, or are just a super big Borderlands fan, I don't see many using it over the ones they already have.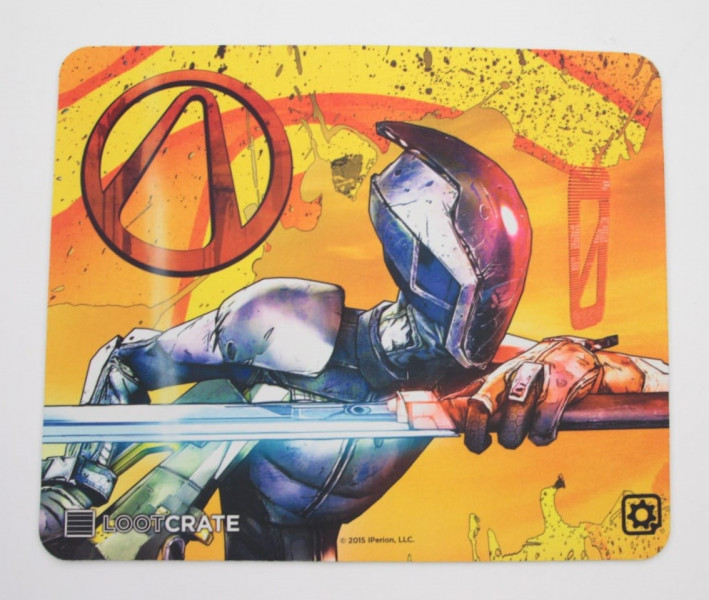 As I said above, I've never subscribed to Loot Crate before, so I was unsure what to expect. Now, for these Loot Gaming Loot Crates specifically, you can choose from different subscription lengths. 1 month will cost $46.00 CAD plus shipping, 6 Months works out to $44.00, and 12 Months $42.00. Now the value is obviously going to vary month to month depending on what items you receive and if you're a fan of the game related merchandise inside the crate.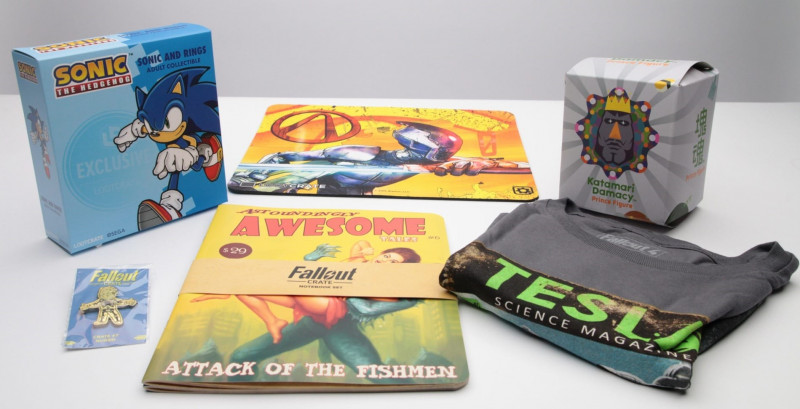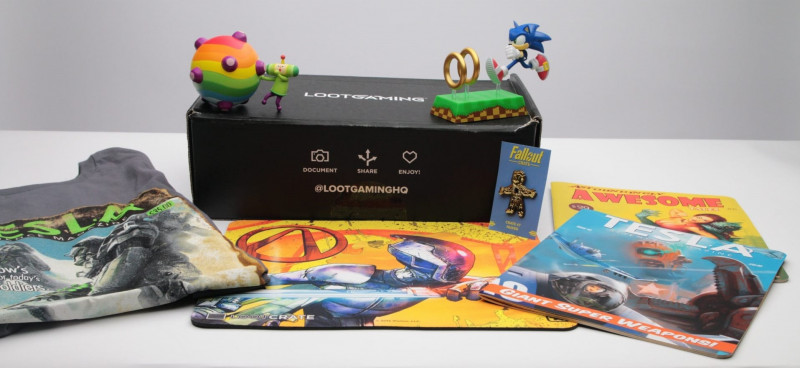 For this box specifically, as I'm not a big Fallout guy, would I have paid $46.00+ for the Sonic and Katamari figure on their own? Probably not, but there's something about seeing that box at your doorstep, unsure of what exactly is inside and the surprise of opening it. For more information you can check out Loot Crate at http://loot.cr/xboxaddict and see what other brands you might enjoy, or maybe plan for a holiday gift for someone as Christmas is right around the corner.


Photos courtesy Percy Bhardwaj