Sherlock Holmes Chapter One - Preview
by Adam Dileva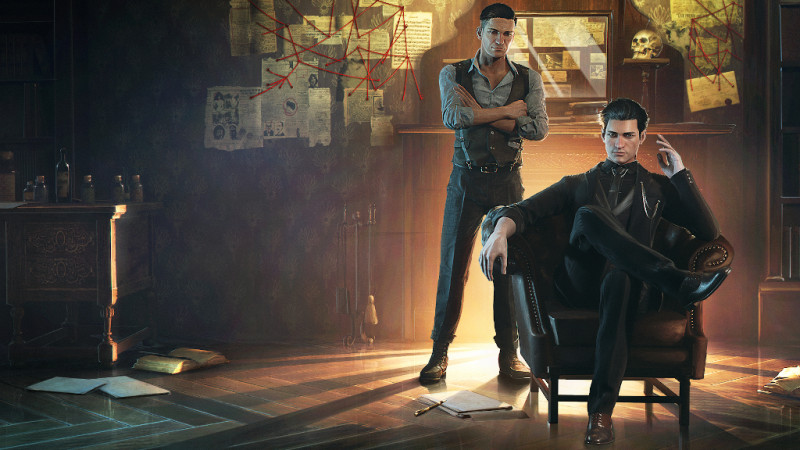 Developer Frogwares is no stranger to Sherlock Holmes games, as they've got quite a few in their portfolio going back more than a decade. Arguably Sherlock Holmes: Crimes & Punishments was their best outing yet so far with you playing as the most celebrated detective of all time (aside from Batman I guess), but Sherlock Holmes Chapter One aims to be much bigger and better than all of the predecessor titles, and I'm already leaning thay way after playing for a few hours.



We were invited to get some hands on time with Sherlock Holmes Chapter One long before its November 16th release date with an early PC build of the game. Having a decent gaming rig I had all of the settings set to max and played exclusively with a controller, as to get an idea of how it will translate for the console versions when they release alongside. The open world 'demo' was about six hours in length and even though it was just a small portion of the overall game, it left me wanting more and excited to see what's going to be improved between now and launch since I really didn't have any issues with it at all.

Everyone knows that Sherlock Holmes is a brilliant mind and keen observer, even from a young age, but this is a different Sherlock than we're generally used to. Chapter One tells a tale set in 1880 when Sherlock was a young and spry 21 year old. Alongside his lifetime friend from childhood, Jonathan, they arrive on the island of Cordona, set in the Mediterranean. The Holmes' also had a mansion on this island that they resided in, though moved away a decade ago when his mother ultimately passed. Sherlock and Jon return to pay their respects at Violet Holmes' grave, and thus your adventure begins here.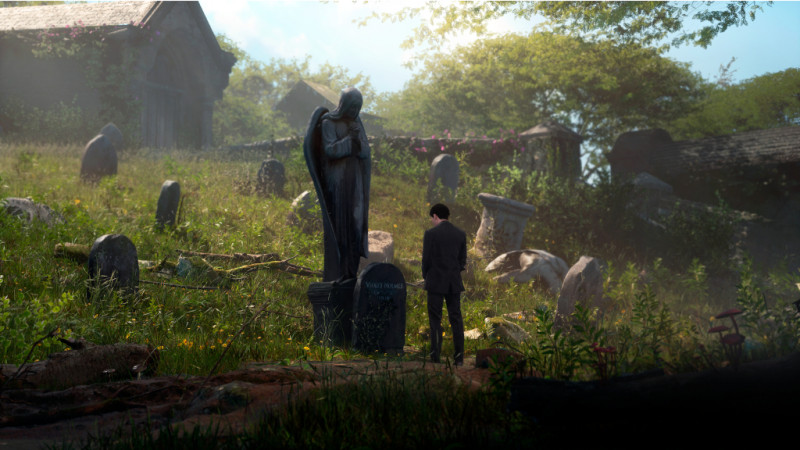 Being a very narrative driven adventure, you'll need to prove yourself as a young detective as you investigate the mystery of your mother's passing for some possible closure. While the hotel you arrive in is incredibly upper class, don't let the initial looks of Cordona fool you, as there's a seedy underbelly to the city that you'll start to uncover as you dig deeper around every corner.

You'll have your childhood friend Jon alongside every step of the way, but this isn't the same Watson partner that we all know, this is a different Jon and he will play an integral role for Sherlock to turn into the legend we've all read about. Jon will keep a diary to record the choices you make, notes about your friendship, bets won or lost and even let you know when something interesting is nearby that you should make notice of.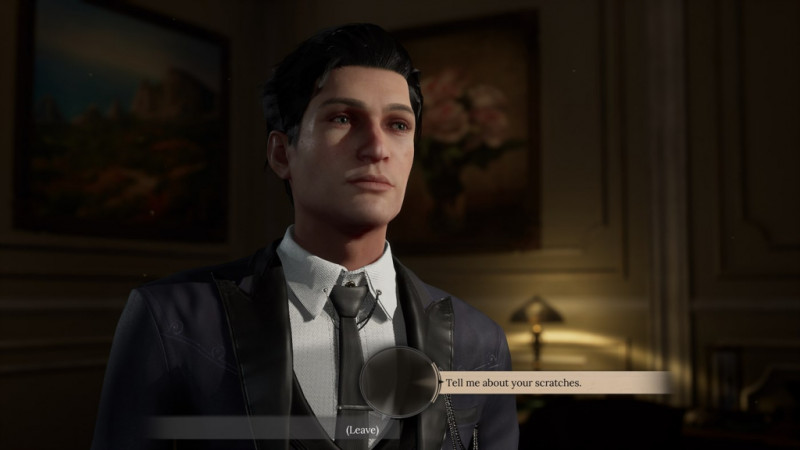 I'm purposely going to avoid much about the cases and mysteries you'll need to solve, as that's the bulk of the experience that should be solved for yourself. When you arrive to the hotel you're almost immediately thrust into solving your first mystery, returning an expensive looking cane to someone that has seemingly left it behind. How you do so will be completely up to you. Of course a simple task like this is no match for the brilliant mind of Holmes, but this leads to uncovering a more serious matter once you find its owner. There's plenty of twists that came along the way with nearly every case and I came away very impressed with how it was all handled in a way that doesn't force you one direction or another.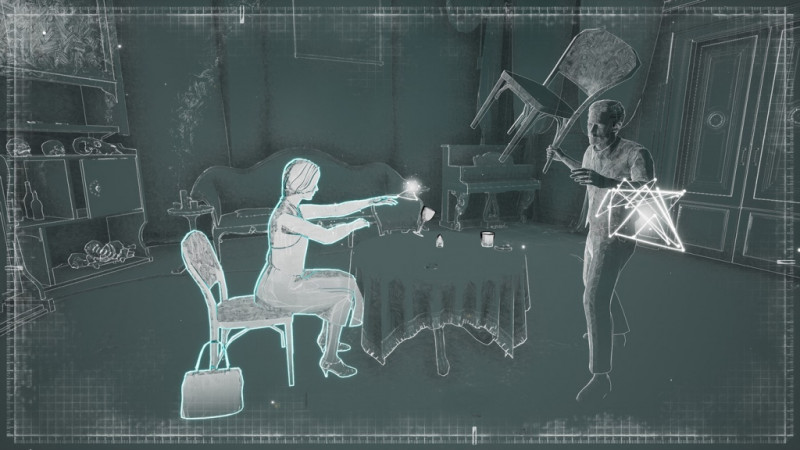 There's actually very little "handholding" at all, as cases you're given can be solved in different orders, as you're not forced to accuse a specific person, their motives or even a set way how to acquire clues. Everything is left up to you to figure out in how you want to work the case(s). I'll admit, I was expecting to simply follow a marker from point A to B and ask specific people certain questions before given the solution, but this is not how Sherlock Holmes Chapter One is designed at all. You're also able to pursue each case at whatever pace you want to, going off to do side missions or events to break up the monotony should you wish.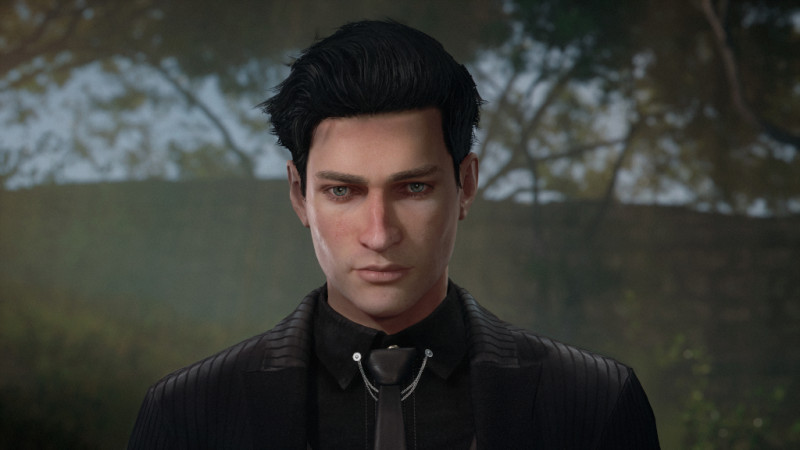 The fact that the game is open world adds a whole other layer to this design. Cordona is split into different districts, each with their own theme and aesthetic. It can be quite a visual treat to simply stop and take in the architecture of some of the buildings in the rich part of town. Aesthetics take a backseat when it comes to gameplay though, and there's actually quite a few different mechanics in play when it comes to Sherlock solving each mystery and case that comes before him.

The Mind Palace is where you'll take all your gathered evidence and tie them together, eventually concluding on who the suspect is or what actually occurred. Pinned Evidence is something you'll be using quite often when conversing with people. This is where you have any specific piece of evidence and ask about this information specifically to any NPC's you talk to. This is multilayered though, as you need to be asking about the right evidence, and maybe to get the actual truth you'll need to wear a disguise.

That's right, you're going to be playing dress up if you want to solve cases. If you're dressed all fancy in the slums, most likely people aren't going to trust you, and vice versa if you aren't dressed like an aristocrat in the rich areas. While you could wear any suit and clothing for roleplay purposes, there are moments where you'll actually have to utilize disguises to progress, and not just clothing, but makeup (old skin, bruises, etc), hats, masks, facial hair and more.




Sherlock is a detective, and using his keen eye is what Concentration is fore. This is almost like a detective mode where you can discern much more information about things and people at a quick glance, such as knowing ones occupation by his attire or what type of accent their speaking. This isn't simply a mode you toggle to get the 'right answer', but another tool you'll use to discern the information to make the correct deductions.

Eavesdropping on conversations will also yield valuable information, as we all know people like to gossip. Maybe this gives you a new clue you've been trying to find or even a brand new side quest to partake in. Speaking of side quests and other things to do, there's more than enough to keep you busy on the isle of Cordona.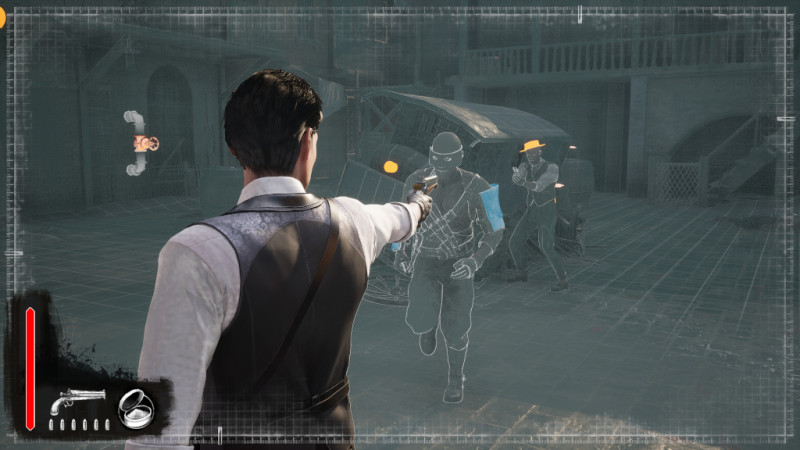 The events I enjoyed the most were the Bandit Lairs. This is where Sherlock will put his combat skills to the test. That's right, combat does play a role in Sherlock Holmes Chapter One, though you are able to disable it or tone down the difficulty if you'd rather focus on the detective portion of the gameplay instead. These are essentially secluded rooms where you're tasked with taking down all of the enemies, hopefully non-lethally. Before you can make any arrests, you'll need to shoot off their armored weak points before performing a QTE. Instead of being a typical third person shooter, you're encouraged to use the environment to your advantage to stun enemies, allowing you to shoot their specific areas of weakness. Beating these Bandit Lairs earns you rewards and money which in turn can be used to purchase new outfits or items for your mansion.

The city looks quite small on the map, but running from one end to the other took quite a bit of time. Thankfully there are fast travel points strewn throughout the map, allowing you to get to your destination quickly should you desire.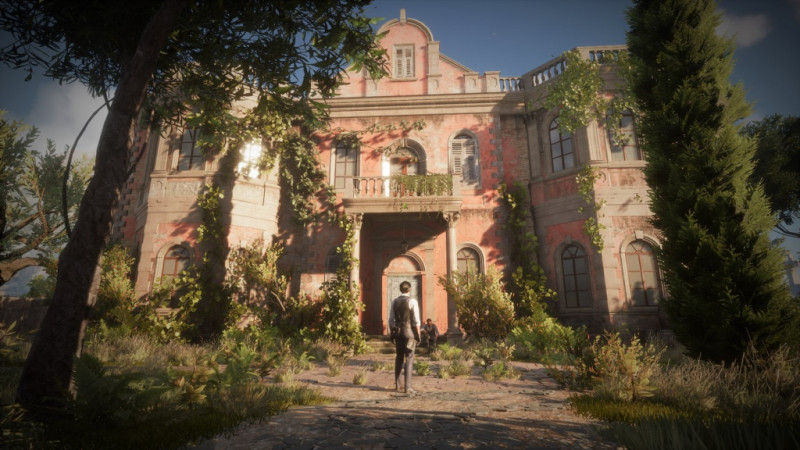 While the gameplay hooked me in from the first mission I was given, what surprised me the most was how amazing the voice acting was. Not that I was expecting any poor performances, but even from the first few scenes I could tell that the voice acting was done extremely well. Not just Sherlock either, but Jon and even the secondary characters you meet along the way. There was a lot of subtle accents I could notice, making the immersion that much deeper. I normally skip dialogue once I've read it, but I let every line finish due to how well it was performed, so bravo to everyone involved on this front. Sure there was some minor annoyances like NPC's repeating the same line over and over when asked about evidence they know nothing about, but alas.

Being in development for over two years, it's exciting to see that Frogwares' hard work is paying off in an exciting way. While we were only given a small snippet of Sherlock Holmes Chapter One, developers are estimating it could take roughly 40 hours to see everything it has to offer. Even with just a few hours hands on, I wanted more, and given we're still roughly two months from launch, it looked, sounded and performed quite well without any major issues. Preorders are also now also available, giving a bonus quest, costumes, money and even a copy of Sherlock Holmes Crimes & Punishments. There's even a Deluxe version that will include a Season Pass of four extra quests.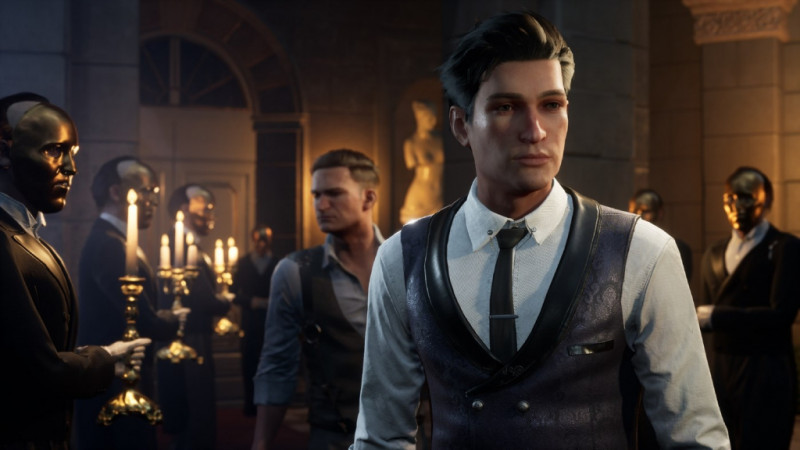 Due November 16th for PC, Xbox Series X|S and PS5, (the Xbox One and PS4 versions are delayed, not cancelled, to make sure they can perform on the older hardware as best as possible and needs some more time in development) I didn't think that Sherlock Holmes Chapter One would be something I would be into, but I've been converted after feeling like a genius after solving my first case and want to know more about Sherlock, Jon and his mother's passing.

**Sherlock Holmes Chapter One was provided by the publisher and previewed on PC with an Xbox Series controller**