Preview of War of the Worlds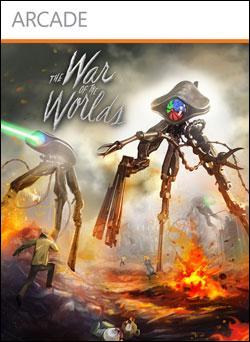 War of the Worlds
by Ken Laffrenier

June 15, 2011

For most of us, when we hear Paramount Digital Entertainment, we don't immediately envision a publisher with top tier video game titles (if you're thinking of the Rango game, then shame on you). It would seem however that Paramount has found a sort of symbiotic relationship with game developer Other Oceans Interactive. Other Oceans has been a substantial player in the development of a number of DS and iPhone titles; but with the publishing power of Paramount behind them they have set their sights on the console market.

It seems that access to the Paramount licenses is the critical tipping point and as such, Other Oceans has created a brand new XBLA title within the War of the Worlds franchise. Now before you ask, no you won't be seeing any 'Cruise'ing' or 'Fanning' in this offering; instead it seems we'll be treated to a faithful addition to the original novel.

From what we were able to see at E3, this 2D sidescroller is based in 1950's London and looks to help guide the original story (or at least that of the 1953 movie) through some of the classic events. In staying true to the grandiose nature of the story and the classical overtones, the Orson Wells style narrative is voiced by none other than Patrick Stewart. And while Mike Mika (Other Ocean's head of development) humorously outlines possible opportunities to slip in an 'engage' here or a 'make it so' there (no such Star Trek inspired easter eggs made it in), he assured everyone in attendance that we will revel in the distinguished talents of an experienced actor and voice artist.

Sitting in an unassuming cubical, nestled deep within the E3 convention centre with a group of 10 others, I was immediately taken in by the visuals. The graphics are generally unique, utilizing outstanding rotoscoping to bring together Limbo's atmosphere with the character styling of the original Prince of Persia games; you are instantly drawn into how bleak and threatening the invaders are. The level that we saw had our hero Arthur Clarke (Arthur C. Clarke anyone?) running from the flying drones. Utilizing destroyed tanks, massive craters and careful timing Arthur would avoid the fate of many of the NPC characters (being blasted to nothingness in a flash of skeletal xray...ouch) while Mr. Stewarts voice resonates among the explosions and destruction.

What wasn't immediately clear, was just how many times the developer that was demo'ing the title for us has played this particular level. We were informed that the game would consist of 8-12 levels, continuing with the move and avoid gameplay along with various puzzle elements, but that we would be tested as never before. The attacks are constant the aliens are swift and timing is the key. It was either pure luck or hundreds of hours of practice that had the player moving so swiftly before us; I could easily see 20 times that I would have misjudged a lunge, jump or laser. The developers did tell us however, that they understand gamers enough to have included a lot of automatic save points across levels to avoid the dreaded LCD TV/embedded controller syndrome.

E3 features gigantic booths filled with all manner of lights, sound and entertainment, so much so that it is amazing that we ever happened upon the Paramount space. But to have this nondescript space feature such an amazing title is a 'one in a million' phenomenon. We didn't see a lot but what we did see left us speechless and eager for more. While we will have to wait until the fall, I have no doubt The War of the Worlds is the top contender for XBLA game of the year.