Preview of Skylanders Spyro's Adventure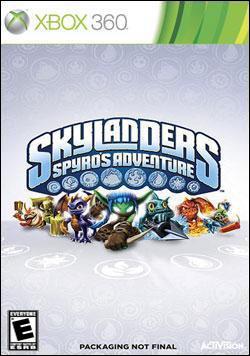 Skylanders Spyro's Adventure
by Adam Dileva

June 10, 2011

These days if a game is lucky it will get its own line of corresponding toys for kids or to collect. Skylanders: Spyros Adventure is doing things the other way. It's a game releasing alongside a series of toys that will be used to play the videogame with. You will collect real world figures which will teleport into the video game using a Portal of Power.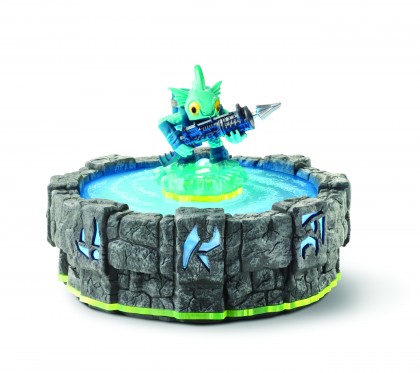 Now, this is obviously a kid's game at heart but the tech behind them is something I've not really seen done before, especially this smoothly. The toy figures will have a unique digital signature imbedded inside each individual one and the moment you place them on the included Portal of Power, they will appear in game and can be controller normally with your controllers.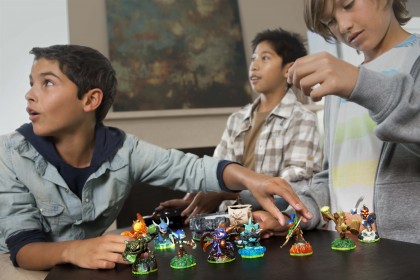 Whichever character you place on the Portal will appear in the game and as you collect loot, defeat enemies, level up and gain money, all of this will be linked to your physical toy permanently as well. The moment you take off your toy and place a different one, you'll be playing the new character and whatever items, loot, money and xp they have saved into their digital signature. This means you can bring your toy to a friends and instantly have your character to play co-op (or pvp!) whenever you like on anyone's system.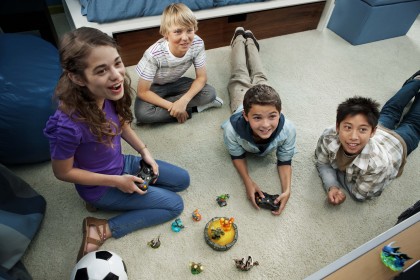 There are eight different types of characters (such as being based on fire, water, earth, etc) but more than 30 characters (toys) to collect. While you will be able to complete the game itself with any character or type, the different types of characters will have different abilities and powers (such as water types can walk on water to collect secrets and more).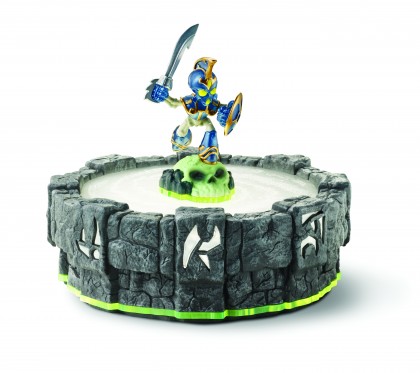 The initial start pack will come with the Portal and 3 toys while additional toys you buy elsewhere should be around $8 or so (which I think is fair considering the tech inside them). Obviously I'm not the target market for this game but I have to admit, seeing the tech and now instantaneously and smoothly the characters appeared on screen, I was quite impressed. They've even gone so far as toting it belongs in a brand new genre (which is warranted).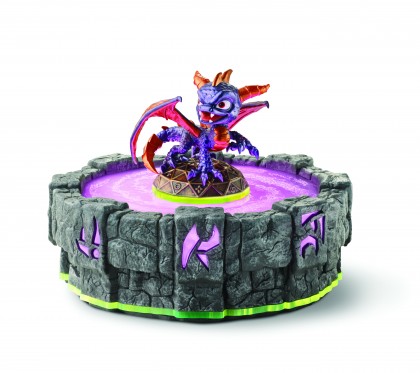 The toys work with all systems so if you have a 360 and your friend has a 360 it will work. Also, if you have a Wii and your friend has a 360, it will work. True cross-platform compatibility. Very cool for Moms that bring their kids over for play dates. It's much like being a portable memory card per character. The fact that you get toys to go along with your game is going to be a huge thing for kids. The toys are cute and apparently early testing shows that kids will quickly pull their toy off the Portal just before they're about to die in game to 'save' them.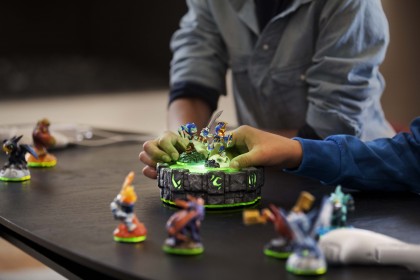 Keep an eye out for when Skylanders launches this fall and check back here at Xboxaddict for our final impressions.