Preview of Assassin's Creed 3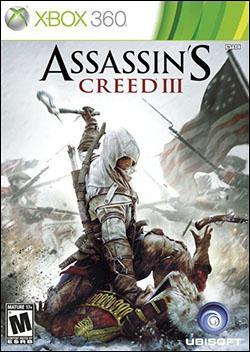 Assassin's Creed 3
by Khari Taylor

October 22, 2012

Assassin's Creed 3 is a beautiful game, but it's clear that I genuinely suck at it.


This was my conclusion after spending about an hour with the demo on offer at Ubisoft's preview event in Toronto's Distillery District. Do not be alarmed, AC fans, as there were certainly a number of factors apart from the demo that contributed to my suckage. The first without a doubt was my meager experience with the franchise as a whole, which until this evening was limited to the first two hours of Assassin's Creed 2. The second was Ubisoft's exclusive choice of the Playstation 3 to demo the game on, which made the controls feel a bit awkward and alien for this Xbox 360 diehard. The third may have been the alcohol (it was held in the Distillery District, after all), but truthfully that could only be blamed for the latter half of my session, when the realization of just how poor my assassin's skills were drove me towards drink in search of an inebriated breakthrough a la Drunken Master. Ironically however, the biggest factor had to be that the demo, which basically puts the players in protagonist Connor Kenway's moccasins and lets them run free around 18th-century Boston and the surrounding frontier lands to take on whatever missions or challenges they like, was barely supervised and completely unguided. For a professional Assassin's Creed player, this obviously would be a dream come true, but for the inexperienced - and there quite a number of guests at the event including myself that were - it was a bit of a nightmare.





So while I want to regale you with tales of how I stealthily evaded the doggedly persistent and surprisingly lethal British Redcoats through the narrow Boston streets and utilizing "Connor cover" (players can actively take cover behind corners and objects and kill approaching enemies silently with contextual attacks) to take out the occasional pursuer that I couldn't shake, in truth I spent most of my time running for my life from mobs of Redcoats and Bluecoats (apparently Connor is equally disliked by the Yanks and the Brits and will often be accosted by them on sight). Occasionally I'd stop to fight, thinning out their numbers with some admittedly awesome counter-kills, but moments later I was quickly overwhelmed and forced to run again. Similarly, while I'd love to tell you how I gracefully escaped capture from my foes, leaping from rooftop-to-clothesline-to-chimney with the newly-simplified free -running mechanic (just hold the "shoulder button" - likely RB on the 360 controller to parkour in a general direction and press X to jump manually - no more Assassin's Creed "claw"), in reality I found myself misjudging jump distances and making clumsy falls right into the waiting arms of musket-bearing enemies. And instead of executing dramatic escapes via the new "Pass-through" technique (Connor can now leap through the open windows of apartments Jason-Bourne style and cross through to the other side of buildings, startling the occupants and gaining significant breathing room from his persecutors), I sadly left many a laundry-hanging maiden's privacy un-violated, only catching glimpses of them going about their business from below as I scurried like a coward in the streets.


Even worse, almost every time I desperately sought refuge on the rooftops, I only had a few moments to plan my next step before a trio of fearless Redcoats or Bluecoats clambered up and continued chasing me, all while their comrades fired volleys of shots at me from below. At times I was even knocked off the rooftops by a well-placed kick or the swing of a musket, forced to watch an embarrassing falling-backward animation worthy of Looney Tunes. This should be seen as good news though. Given the aggression, persistence and teamwork demonstrated by the game's AI, even experienced AC players should be able to expect a worthy challenge from the final game.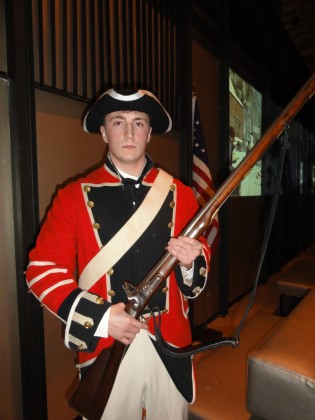 Of course, I did manage to claim some small victories. Take combat, for example. There were very few fights that I actually "won" (fighting enemies openly in the street will just draw more reinforcements and get you killed), I was able to take out smaller groups of enemies using the reversal button (Circle/B button) in combination with Connor's tomahawk and hidden blades. Connor is a much more brutal fighter than his predecessor Ezio and will often dispatch multiple foes with savage, rapid blade attacks, near-decapitating blows to the head and even humiliating parries that end with him using one of his pistols to blow an enemy's face off while his head is still locked under his arm. It's The Last of the Mohicans in videogame form...shocking, strangely satisfying, but definitely not for the kids. Also, the window for reversals appears to have been shortened from previous games. You can still mash the button and hope you get lucky, but just as many times that you succeed you'll likely get a bayonet to the back in every other instance.


At one point, an friendly, older journalist passed by as I was playing and took me under his more experienced wing, explaining that he often played the AC games with his son. With his fatherly guidance I managed to liberate a small fort near the frontier from the Redcoats and destroy their munitions, a mission that helped me familiarize myself with using Connor's musket and bow (the Triangle/Y button fires secondary weapons at highlighted targets). Strangely however, once I took down the British Flag and raised the American one, successfully completing the mission, the occupying American troops attacked me when I tried to go back into the fort. Ungrateful sods.



A big positive of having an unsupervised demo was that many of the journalists at the event (including myself) inadvertently managed to "break" it, which resulted in getting to see a few things we probably weren't meant to. For example, later in the evening I came across an unattended demo featuring the game's naval combat and was able to try it out. It was certainly a naval mission earlier in the game, as the ship Connor was piloting had only a single rotating cannon on either side of the ship, as opposed to the larger, multiple side-cannon vessels featured in Ubisoft's E3 2012 presentations and video diaries. In the demo, I was charged with pursuing and destroying a single ship before it escaped to open water, only to be ambushed by a fleet of smaller vessels that my prey had intentionally drawn me towards, leading to a lengthy, dangerous sea battle where I not only had to steer and fire at my opponents while taking on as little damage as possible, I also had to make sure to manage my forward and turning speeds so that I did not run aground upon the maze of rocks along the reef. The controls took getting used to, as the on-screen instructions were rather basic and not always clear (e.g. the shoulder button is supposed to fire the cannon, but it wasn't explained that the button needed to be held down and then released to fire). Again, this was a part of the demo that we weren't really supposed to be playing, so it's likely that it was incomplete).

My haphazard play session aside, I'm still very intrigued by AC3's single-player story. The mixed-race character of Connor Kenway seems far more compelling as a hero than the initially arrogant, born-to-privilege Ezio, and the backdrop of the American Revolution personally hits closer to home with this Canadian writer than that of the Renaissance in Europe. It is likely these two elements that will draw me into making a bigger effort to progress much further with Assassin's Creed 3 than I did with AC2. Thanks to the game's newly-built "Anvil Next" engine, the game also looks beautiful and Ubisoft has every right to be especially proud of Connor's over-6000 frames of animation, which they make every effort to show off by pulling the camera in close during dramatic reversals and key gameplay maneuvers (such as the "Pass-through"). Personally, I'm looking forward to not only getting better at playing the game but also seeing how Anvil Next's weather effects, such as the deep snow of the frontier and the stormy waters of the eastern seaboard will affect on-foot and naval combat respectively.

In conclusion, it would appear that whether you're a newcomer to the AC franchise or a dyed-in-the-wool vet, plenty of challenge awaits. The learning curve may be a bit steep from the outset, but that's to be expected when you're playing the fourth game and second "true-sequel" in a well-established franchise. On the bright side, the saga of Connor Kenway might very well be worth the effort.