Preview of Batman Arkham Origins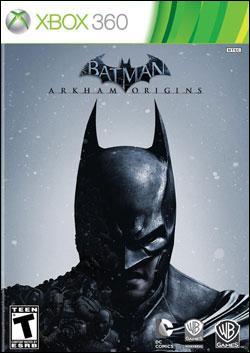 Batman Arkham Origins
by Brent Roberts

June 28, 2013

It goes without saying that one of the genres of games that takes a massive negative beating are super hero games. The trend seemed to get worse every time and there was little hope in sight until, one of the most iconic heroes returned for justice; the world's greatest detective, Batman. The Arkham series of Batman games were originally an answer to the prayers of many super hero fans around the world. Finally a game did a great job in creating a fantastic story and efficient control schemes that finally did justice to the caped crusader. This year at E3, XboxAddict got a chance to sit down and go hands on with The Dark Knight himself and not only get to experience new and innovative gadgets and methods, but some new enemies and some old friends as well. The setting is Gotham on Christmas Eve and we are out to find the Black Mask, but unfortunately he has put such a large price on our head that other friends have decided to pay us a visit as well.


Instead of going straight through to the objective we decided to venture off and take to the skies above searching for criminals and that is when we came across two new opponents, one was taller in size than the regular enemies but built like a Mack Truck and because of that, any of Batman's attacks were useless until you figured out the trick that you had to use the cape stun three times to leave him open for attacks and that's when Batman showcases what a lifetime of training amounts to as he opens up an 18 hit combo to the ribcage with lightning speed. Once this big guy was subdued we ventured off again only this time we came across a new type of fighter which are martial artists. These enemies turn the combat system on its head as they can counter Batman's attacks just as easily as he can counter theirs. This made for quick reaction times and battles often leading to a few hits, then counter, and then repeat process, but just like all enemies in the Batman games, where there's one, there's always more. Now we are surrounded by five martial artists and the combat that ensued was legendary and a nice breath of fresh air to keep giving the control scheme an amazing edge that is nice and sharp.


After these new discoveries we decided to head to the objective via multiple rooftops and grapple points. Along the way we took notice how the control scheme doesn't seem reinvented, but rather, polished to perfection. It was at this point that we decided to go through our gadgets and saw a new grapple claw that offered many valuable uses. Through this tool you can tightrope walk between grapple points, string up enemies from a distance, or even draw two enemies together in a violent collision which ends up knocking them both out at once. This one gadget opens up multiple possibilities and goes to show that with one small addition, the gameplay value can make a significant improvement. As we progressed on there was an opportunity to use the revamped detective mode which allowed us the ability to seemingly use examined evidence to rewind the crime to trace its origins back to their source. This involves scanning the areas in greater detail so you can put all the pieces together and goes a long way to showcase why Batman is called the World's Greatest Detective.


After we moved onto more of the demo we ended up reaching a cutscene where we end up getting thrashed by a completely jacked up, muscled thug who ends up throwing us through a door where we come face to face with the man himself, The Joker. Determined to cash in on the bounty on your head, Joker ended this demo with a bang, and a bunch of bodies in his wake. Get ready to soar through the night sky as Batman Arkham Origins takes flight this fall.