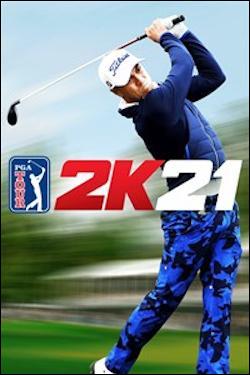 PGA TOUR 2K21
by Adam Dileva

August 6, 2020





Earlier this week we got to sit down with 2K and HB Studios to check out the new release of PGA Tour 2K21 coming this August 21st. 2K is well known for their sports games, but if HB Studios sounds familiar, that's because they are the studio that developed The Golf Club series of games previously. They've obviously proven themselves with their previous titles, as they are now not only working with 2K but have acquired the PGA Tour license to bring authentic courses and a handful of pro golfers as well. We got to listen to Shaun West, Senior Producer, and Josh Muise, Creative Director from HB Studios as they showcased what we can expect to see in PGA Tour 2K21 along with answering a ton of our questions.

It's no secret that there's been a little bit of a lull in golf games the past few years. There's been the odd one here and there, including their own The Golf Club series, but it doesn't seem much as stood out to gain widespread attention. Having worked on PGA Tour 2K21 for two years now, HB Studios wanted to bring a golf game that was for everyone, not just the pros, and they've done fantastically.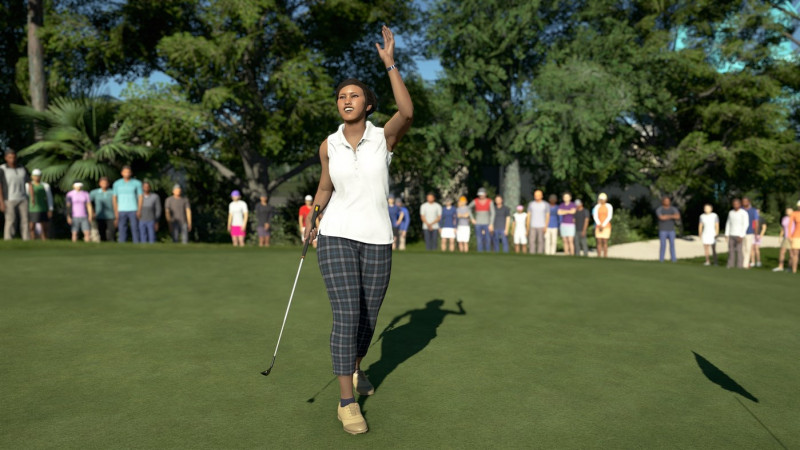 Your golf career will begin on your journey to become not only a pro, but to win the coveted FedEx Cup. You start by designing your character to your liking, choosing male or female, then moving a ton of sliders for facial features, hair, body height, weight and more. Then you'll get to choose your clothing. Do you decide on something relaxed and casual, or go old school with the poofy golf knickers with the knee high socks? There's plenty of options to choose from a handful of different real world brands like Adidas, Ralph Lauren, Under Armor, Wilson, Sketchers, Taylor Made and more. Obviously since you've just started your golf career you won't have any funds to purchase them right away, but you can browse them none the less, though some will only be rewarded from leveling up, sponsor rewards or beating a rival. You're even able to save different outfits should you want a different style for different courses. The form of currency you'll earn is VC, which you'll recognize from 2K's other titles, which you'll gain from leveling up and completing certain objectives, of cour course, open up your wallet if you want certain items instantly.

Your golfer is now looking the way you want, so you now need to fill your golf bag with the 14 clubs you want to bring on the course. What's really interesting is that your MyPlayer golfer doesn't have any stats associated to him, but instead, stats are on each of the clubs. Do you bring a driver that can hit a monstrous 320+ yards but can easily be sliced, or do you bring a more modest driver that may not offer the same yardage, but is easier to hit and gives more control? All clubs have different stats associated to them excluding the putter, as the short game is solely skill based. I know what you're thinking already. There's no end-game "best" set of clubs with all of the stats maxed out, and while you could purchase the ones you want at any time with VC should you wish, you'll earn currency simply from playing, and most clubs are fairly priced. So choose the clubs that best suit your playstyle and will make up for your weaknesses.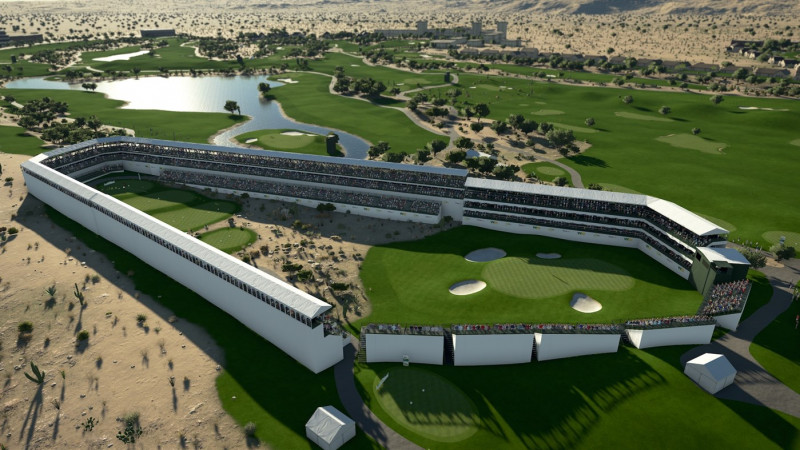 From there you can hit the links, but do you want to delve right into the career or check out the Course Builder? If you're like me and want to see what kind of crazy creations you can create, then Course Builder is for you. If you've played The Golf Club games in recent years, you'll have an idea of what to expect. Even with a controller, designing the course of your dreams is quite simplistic. You can choose from a hadnful of different themes, then al,ter the terrain, the holes, terraforming and more. I made an insane Par 3 where you had to use a Sand Wedge to loft it over a house and into the hole behind it, so build the course of your dreams. You're also no longer restricted to use the assets tied to the theme. So for example, if you want to put a hole with a ton of crocodiles surrounding the green, you no longer are restricted to using the corresponding theme's items, so let your creativity flow. The best part? Once you publish your course, it will be available to everyone across all platforms.

Since we're talking about courses, let's go over the list of official courses included in PGA Tour 2K21. The 15 licensed TPC courses include:

Atlantic Beach Country Club;
Copperhead Course;
East Lake Golf Club;
Quail Hollow Club;
Riviera Country Club;
TPC Boston;
TPC Deere Run;
TPC Louisiana;
TPC River Highlands;
TPC San Antonio;
TPC Sawgrass;
TPC Scottsdale;
TPC Southwind;
TPC Summerlin;
TPC Twin Cities.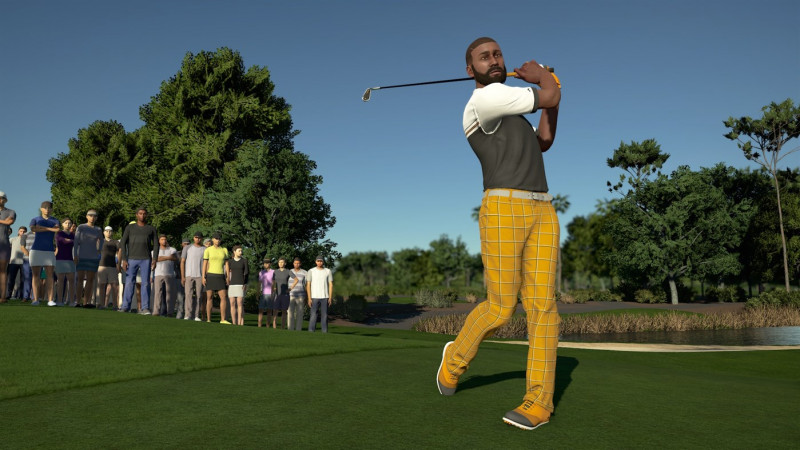 Not only are these recreated, but how it was done is beyond impressive. Using drones and laser scanning technology, all of the courses above were recreated with the topography down to one centimeter of accuracy, so if you've been fortunate enough to have actually played on these courses, they are a 1:1 authentic recreation. It was also mentioned that more courses will come post launch, but unsure as to which yet.

Since we're on the topic of authenticity for the PGA Tour, let's talk about the pro golfers that are included. Most notably, the cover athlete is none other than the surging Justin Thomas who just snagged another major win under his belt. Amongst him there's a handful of other pro's that will challenge you on the tour towards the FedEx Cup. HB Studios even took the time to fully head scan each pro to recreate them as authentically as possible. While they weren't motion scanned to capture their unique movements, swings and mannerisms, it's a great start considering they've finally got pro's in their game now. The pro roster includes:

Justin Thomas;
Cameron Champ;
Bryson DeChambeau aka "The Scientist";
Matt Kuchar aka "Kuch";
Kevin Kisner aka "Kiz";
Gary Woodland aka "G-Dub";
Billy Horschel aka "Billy Ho";
Ian Poulter aka "The Postman";
Tony Finau aka "Big Tone";
Jim Furyk aka "Mr. 58";
Sergio Garcia;
Patrick Cantlay.

So you're finally ready to begin your golf career and work your way towards those big wins, making a name for yourself along the way. Do you choose to begin in the Korn Ferry Tour or jump right into the big leagues against the pros? The same goes for your difficulty choices. There's a ton of options included to make gameplay as easy or challenging as you desire with six different difficulty settings ranging from beginner to legendary. The harder a difficulty and less assists like putt preview enabled will give you a multiplier for your earnings, so there's a balance of finding that right risk vs reward. Completely casual players and rookies can easily jump in and do pretty well, as I was winning every course with -20 under par or so on beginner, so I adjusted the difficulty so I was challenged a bit more, earning more in the process.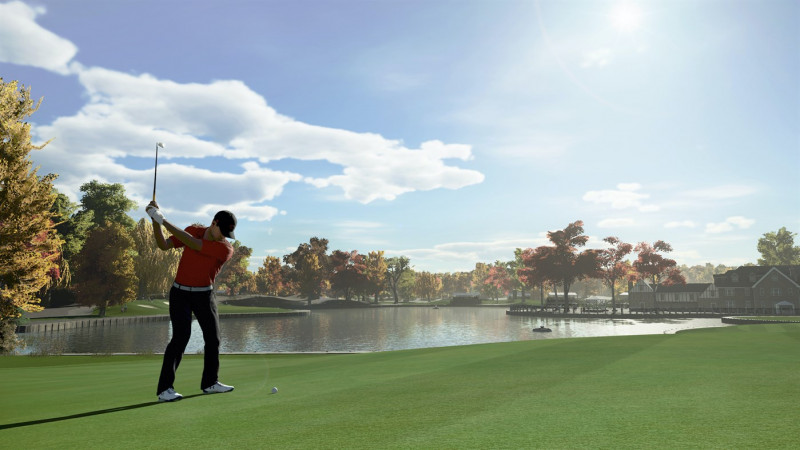 Golf wouldn't be the same without some great commentary to go alongside all the great shots, and misses, which is why Luke Elvy and Rich Beem are here to bring even more authenticity to PGA Tour 2K21. They've recorded thousands of lines, and much of them will be delivered based on what's happening in your game and the scenario playing out. They have some amazing knowledge of the game and the commentary simply flows smoothly, not feeling chopped and spliced together like some commentary in other games. This was easily my favorite component during my matches, as it simply sounded authentic and not just a bunch if recorded lines.

Gameplay itself was really addictive and fun, especially once I was able to start sinking birdies more consistently, and my first hole in one was super exciting. As you progress in the PGA Tour you'll start rivalries with other pros, challenging you to certain objectives that, if filled, will earn you special rewards like clothing or clubs. You're also able to choose which sponsors you want to back you on legs of a tour, choosing from Easy, Medium or Hard objectives to fill, also earning you special gear if fulfilled. The harder the objectives the better gear you earn, so make sure you'll be able to meet their requirements before deciding. If one objective is to hit a 320 yard drive, you better be sure you have the appropriate club and skill to do so.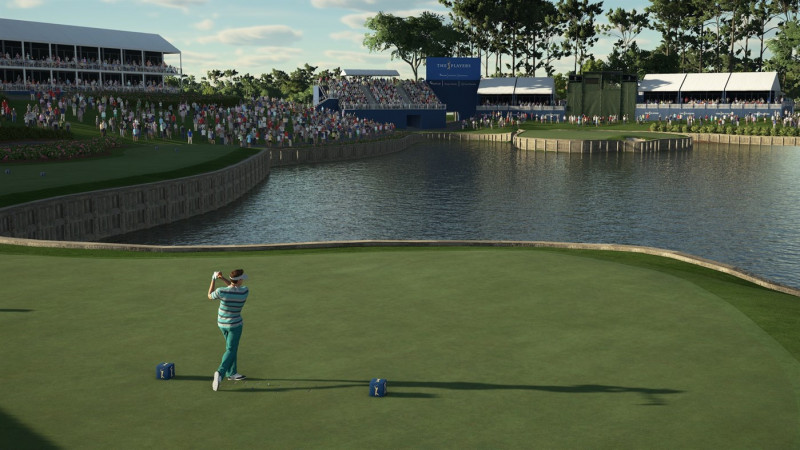 Obviously golf is a social game as well, and there is many multiplayer options and ways to play together with your friends, sadly there won't be any crossplay at launch. Given that the game isn't fully released yet, we will hold off on the online and multiplayer components until the official launch when servers are populated, and you can look forward to that in our full review in the future.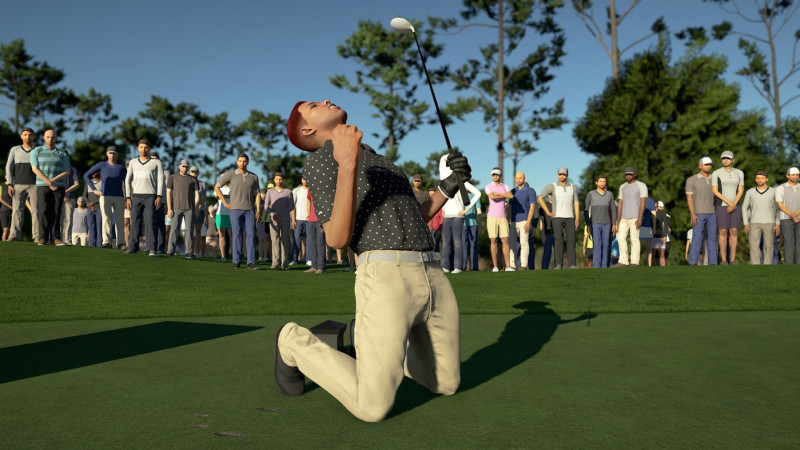 The Golf Club was a fine golfing game in its own rights, but now with 2K and the PGA Tour attached to it, the end result seems to have come together really well, making for an addictive and entertaining golf experience that anyone of any skill level can enjoy. We're really excited to play the final version in the coming weeks and will give a much more in-depth review once we get back onto the links.