Preview of Arctic Thunder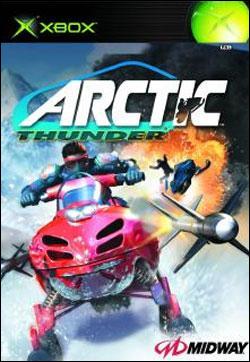 Arctic Thunder
by Stephen Cameron

November 2, 2001

The over-the-top arcade boat racer known as Hydro Thunder has brought much anticipation for Midway's next-generation snowmobile adventure racing game titled Arctic Thunder. After Arctic Thunder finally made its appearances at the arcades, I found that it plays much like Hydro Thunder, but it additionally features a hand-to-hand and weapon combat system used to attack your opponents.



The attack button will let you throw atomic snowballs, launch proximity missiles, use a super attack, and punch opponents as you pass them by. There will also be a health bar in there but we're not sure how it will affect game-play on the Xbox. We're sure the attack system will comply excellently with ground-based mountain hills. There are characters that punch stronger and throw harder than others, each with their own customized snowmobile.



Mau Zhui Lin is a female gymnast, Willie Quinn is a Jamaican bobsledder, Candy is a Hip-Hop Queen, Agent 5 is a Secret Agent Spy, and Dirty McKurdy is a mean and dirty racer. Once you've picked your character, you can race across 12 tracks. Each location has stunt points, shortcuts, and riveting jumps. Power-ups including boost, shield, health, snowballs, and super attack give you a special ability for a limited time period.



The many track locations featured in this game include the following:






Chernobyl Meltdown - The Kremlin and Russian countryside complete with helicopters, submarines, and nuclear meltdown.

Blizzard in Washington District of Columbia - The White House and the historical monuments have been buried by mounds of snow due to a massive snowstorm.

Lost Himalayan City - The ruins of a lost Himalayan city, high up in the Himalayas of Asia.

Haunted Forest - High props for players that can survive a night track with ghosts, moving trees, mists, graveyards, a haunted castle, coffins and a mausoleum with a spiritual power.

Alaskan Pipeline - Sled trails through the pipeline maze, a blizzard with whiteout conditions, a salmon run with waterfalls and an avalanche run.

Swiss Alps - A journey through mountains in Switzerland with waterfalls and Swiss villages are sure to provide beautiful graphics to this game.




Multi-player options currently allow a 4-player split screen. Another option of the mutli-player mode includes a multiplayer arena mode, where two to four players battle head-to-head in an enclosed ice arena.