Preview of Pro Race Driver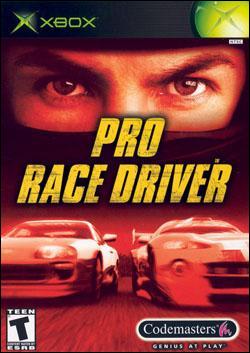 Pro Race Driver
by Stephen Cameron

February 28, 2003

Pro race driver is a racing game that focuses on the life of a driver, telling a story as if it were a movie, with some really exciting racing sequences interspersed throughout the season. I'd compare it to Days of Thunder or Driven, but those movies suck. Pro Race Driver looks like it definitely won't suck.


You play as Ryan McKane, the youngest son in a legendary racing family, who is a rising star in the touring car circuit in his own right. Ryan lives in his successful brother's shadow and suffers through personal tragedies in the course of the game's story. But racing is still what this game is really all about, and PRD has racing in spades. Thirteen licensed championship series, including DTM in Germany and the British Touring Car Championship; 38 real tracks, including Hockenheim; and 42 licensed race and touring cars from manufacturers like Mercedes, Alfa Romeo, and Dodge all help make PRD one seriously deep racing game.


Codemaster decided to use unique rooms to present their intriguing menus. Similar to many RPGs that have rooms which serve as a base, Ryan has a few rooms to help him plot his road to glory. One of his rooms has a PC on which Ryan receives e-mails from sponsors interested in backing him, rivals wanting to challenge him, love letters from his gal, etc. His trophy room tracks the progress he's made on the various racing circuits. Finally there's the garage, where Ryan's mechanic offers him advice on how to tweak his car for each race.



PRD is also dedicated to realism, with professionally-tested physics and a detailed damage modeling system that will blow your mind. Car handling feels spot on, with tight and snappy steering. Although everything has a colorful, almost cartoon-like quality, the sense of speed is excellent, and the cars (there are lots of them) all look cool. The damage system kicks ass, too. Smash things up and bits bounce around on the track and they stay there for the whole race, so you'll sometimes hurtle into a bend and accidentally bonk over someone's fender.


Standard racing features such as front ends and option screens have been eliminated to draw players into the game's global racing circuit in a career that can span over 20-years. Additionally, Codemasters has secured rights to additional overseas championships to be featured in the game, including Germany's DTM and Australia's Avesco V8 Supercar Shell Championship Series, building on the international aspect of the game.

Like other modern day racing games, players will be able to customize the setup of their cars. Players will also be able to receive advice from their pit crews. In the sound department, Codemasters has taken the opportunity to add to the realism of the game by using authentically recorded sounds of the cars.

I'm completely addicted.