NEWS - Monday, July 19, 2010

RED FACTION: ORIGINS THE MOVIE PILOT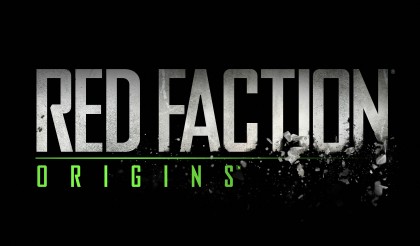 THQ Inc. and Syfy, the premier destination for imagination-based entertainment, today announced a first-of-a-kind transmedia deal to debut Red Faction: Origins (working title), a two hour live-action movie pilot scheduled to air in March 2011 on Syfy. The story of Red Faction: Origins follows the lineage of rebel hero Alec Mason and the Mason family, set during a period between the critically acclaimed Red Faction: Guerrilla video game and the recently announced and highly anticipated Red Faction: Armageddon video game, also scheduled for release in March 2011.
The Red Faction: Origins screenplay was written by notable writer and producer Andrew Kreisberg (Warehouse 13, Fringe, Vampire Diaries and Boston Legal), based on a story developed by Paul DeMeo (The Rocketeer, Flash, Viper, The Sentinel), THQ Director, Fiction Development. Production of the film will be managed by Universal Cable Productions.
Mark Stern, Executive Vice President Programming, Syfy & Co-head of Universal Cable Production said, "This groundbreaking deal with THQ reflects our desire to deliver a completely immersive and enhanced viewing experience for the audience. We are excited to be working with the creative team at THQ in extending the vibrant world of Red Faction to our air."
"THQ is blazing a new trail in the gaming industry with our partnership with Syfy by introducing the Red Faction franchise to a new and broader audience" said Danny Bilson, Executive Vice President, Core Games, THQ. "This unique transmedia collaboration is one of many strategic initiatives in place to dramatically increase awareness for Red Faction Armageddon and extend the Red Faction brand across a wide variety of entertainment channels."
About Red Faction: Origins
Twenty-five years have passed since Alec Mason led the Martian Colonies to freedom...and ten years since vengeful enemies killed his wife, kidnapped his daughter Lyra, and left a broken hero in their wake.
Jake Mason, Alec's last surviving son and a ranger in the Red Faction Militia, had never abandoned hope that somewhere in the raw outlands of Mars, his sister was still alive. Now, just as a powerful new enemy swarms across the planet, he's found her, only to learn that his long lost sister is one of them...a cold-blooded soldier sworn to destroy the Red Faction and conquer the planet in the name of a madman.
Jake must now battle the relentless regime and somehow reunite a family torn apart by war.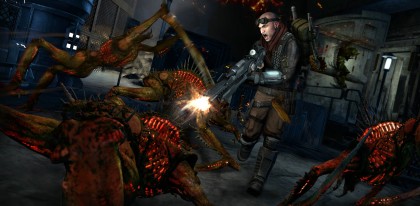 About Red Faction: Armageddon
Half a century after the Red Faction resistance freed Mars, the red planet again becomes a battleground. Colonists struggle for survival in the underground mines after the surface is rendered uninhabitable. When Darius Mason, grandson of revolution heroes Alec Mason and Samanya, unknowingly releases a long-dormant evil, Armageddon is unleashed on Mars. As settlements are torn asunder, only Darius and the Red Faction can save mankind. The battle will take them to the core of the storm-blasted planet through ice caves and lava flows until they are face to face against the unspeakable threat. Red Faction: Armageddon expands on the critically acclaimed, best-selling franchise with new, groundbreaking challenges. You are humanity's last hope for survival.

About Syfy
Syfy is a media destination for imagination-based entertainment. With year round acclaimed original series, events, blockbuster movies, classic science fiction and fantasy programming, a dynamic Web site (www.Syfy.com), and a portfolio of adjacent business (Syfy Ventures), Syfy is a passport to limitless possibilities. Originally launched in 1992 as SCI FI Channel, and currently in more than 96 million homes, Syfy is a network of NBC Universal, one of the world's leading media and entertainment companies. (Syfy. Imagine greater.)


Source: www.thq.com