NEWS - Thursday, August 5, 2010

Def Jam Rapstar
Today, 4mm Games, Terminal Reality and Def Jam Interactive are excited to announce additional tracks available in Def Jam Rapstar, the first true interactive Hip Hop music game experience coming November 5th to the Xbox 360.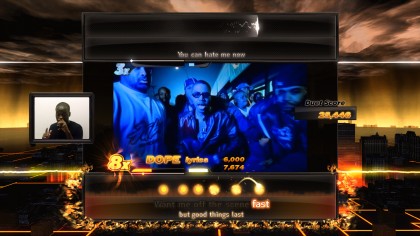 The ultimate emcee experience for video game consoles, Def Jam Rapstar is the only music game that focuses exclusively on Hip Hop, you and your social networks. With more than 40 of the greatest Hip Hop songs available at release, from Public Enemy's powerful "Fight The Power"", to Nas' "Hate Me Now" and Wiley's "50/50", Def Jam Rapstar allows YOU to be the star by rhyming, using your console camera, and uploading your video to the fully integrated Def Jam Rapstar community at www.defjamrapstar.com.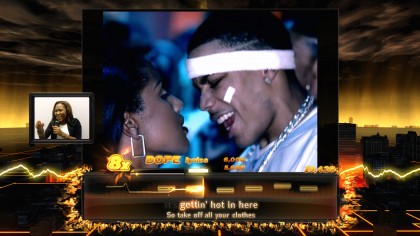 Def Jam Rapstar is also pleased to announce that Danja and Nitti Beats join the likes of DJ Premier, Just Blaze, Cool & Dre and DJ Khalil as producers providing exclusive instrumental beats for Def Jam Rapstar's Freestyle Mode, which allows the aspiring emcee a chance to deliver their own original rhymes over never before heard tracks by some of today's hottest producers.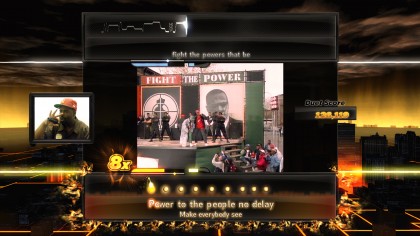 New Confirmed Tracks Include:
ARTIST - TRACK

Diddy (Featuring The Notorious B.I.G., Lil' Kim & The Lox - It's All About The Benjamins (Remix)
Method Man (Featuring Mary J. Blige) - You're All I Need/I'll Be There For You
Nas (Featuring Diddy) - Hate Me Now
Nelly - Hot In Herre
Public Enemy - Fight The Power
Wiley - 50/50

New Producers Confirmed Include:
PRODUCER - TRACK

Danja - Nars
Nitti Beats - Hand's Up


Source: www.defjamrapstar.com