NEWS - Friday, April 6, 2012

New Characters Headed to Stores
The last of the Skylanders Spyro's Adventure characters, Warnado, Camo and Wham-Shell, are on their way to major retailers. But have no fear -- all 32 Skylanders characters can join a new cast of characters when Skylanders Giants launches this fall!
Kids can bring all their characters to life in the Skylanders Spyro's Adventure video game or at the Skylanders Spyro's Universe web world available at the following URL: http://universe.skylanders.com/.
Warnado is a powerful force and the only known turtle of his kind among the Skylanders. He joins Whirlwind, Sonic Boom and Lightning Rod to the roster of air element characters. Warnado is in perpetual motion and keeps the baddies away with his spin attacks and summon tornado.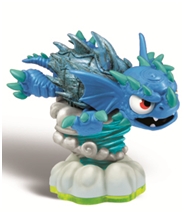 Camo completes the life element characters, joining Stealth Elf, Stump Smash and Zook. Half-dragon and half-plant, Camo protects himself and his Skylander friends with his sun burst primary attack and firecracker vines as back-up.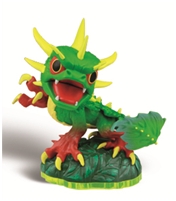 Wham-Shell is a water character who was once the ruler of a kingdom deep in the oceans of Skylands. When his underwater utopia was invaded by trolls, he needed to arm himself with a powerful mace that had been handed down the previous king. Wham-Shell rounds out the other water characters - Gill Grunt, Slam Bam and Zap.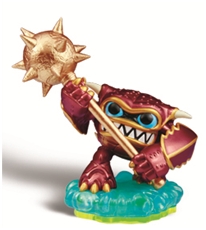 Source: http://www.skylanders.com