NEWS - Monday, June 24, 2013

Dead Rising 3 has SmartGlass-exclusive missions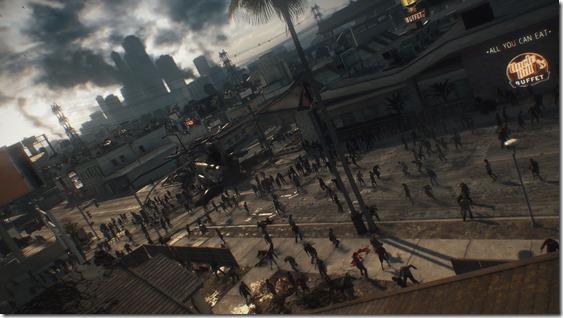 When Dead Rising 3 was unveiled for the Xbox One, it served largely the same purpose that the original Dead Rising did for the Xbox 360, which was flexing the hardware's capabilities.
But Microsoft's Xbox One initiative is far more ambitious than its predecessor. For example, there's its use of SmartGlass, an app that connects a tablet to an Xbox 360 console. Dead Rising 3 supports SmartGlass, and Siliconera asked Dead Rising 3 executive producer Josh Bridge how a zombie playground utilizes this feature.
I see Dead Rising 3′s SmartGlass capabilities being demoed with a Windows 8 tablet, which makes sense at a certain level, given how much Microsoft is trying to tie Windows 8 with the Xbox. Is it a Windows-only thing, or will there eventually be an iOS or Android version?
Josh Bridge, Executive Producer: It will ultimately support all operating systems for sure. But currently we have it running on a Windows device.
Is it its own stand-alone app?
No, it's part of an upcoming version of the Xbox SmartGlass app and will function much like the current version. After you launch the app, it notices that Dead Rising is currently being played, press a button, and in kicks our phone. It actually skins your phone to be like the phone from the game's universe.
You'll get calls from a character that are only on the SmartGlass device. So if you don't have SmartGlass, you won't get those calls from that guy. Which also means you won't get those missions.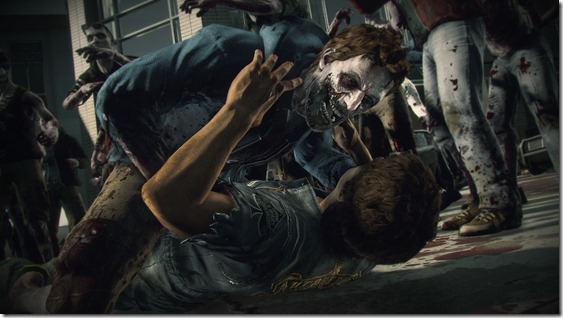 Will you be able to finish the game without it?
You can finish the game without it. There's plenty content as is without it. But we put some exclusives in the game for those who have a SmartGlass compatible device.
Personally, I'm a child; I love gadgets, hearing a little ring… I can even customize the ringtones too… and hearing a little voice, that gives you exclusive missions.
So there's a character unique to SmartGlass?
Yes. His storyline is his own. And it interweaves with the main storyline. Without it, you're not losing out on what the story is. But you're getting more out of the game.
You're not missing out on any unique achievements?
Ummm… no. I don't think we can do that.
Initially I thought it was something for a second player to do.
You can… it's mostly part of the single player mode, but as we've been working on it, playing it on our studio, I'd toss it to a buddy as go, "Hey, help me out here; can you do this for a sec?" It ends up being pseudo-cooperative play. But it's not an answer to co-op, we have co-op.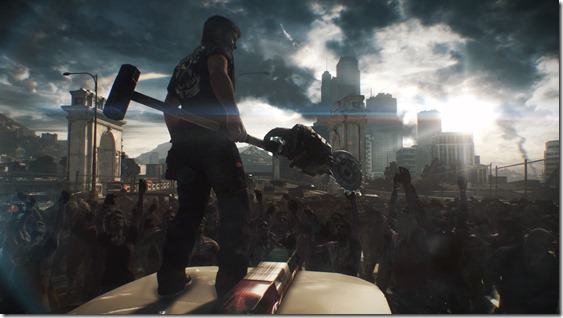 The apps, which allow you to perform areal strikes and such… once you have access to them, can they be used as will? Is access unlimited?

Oh yeah. When you complete missions, he gets you more app codes, and those app codes can be spent on whatever you want, plus used whenever you want. Though they do have cool down periods.

Meaning you can't use them over and over and over again…

No, because then you'd hit the credits in one hour. And there's no microstransactions at all. This is all within the game's own ecosystem.

Dead Rising 3 will be released this holiday. The game is being developed by Capcom and published by Microsoft.


Source: http://www.siliconera.com