NEWS - Wednesday, September 11, 2013

Ubisoft's 2D Child of Light & Valiant Hearts: The Great War revealed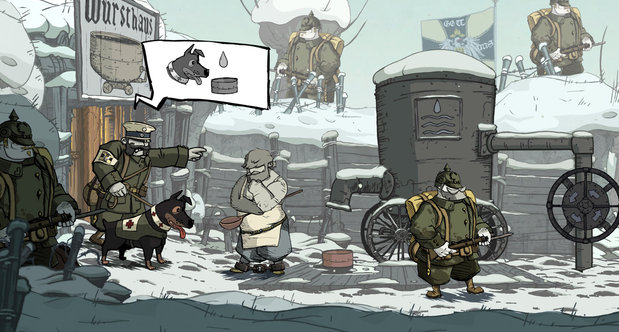 Certainly more than any other big publisher, Ubisoft can still surprise us with unlikely games. Consider today's announcement of Valiant Hearts: The Great War, a 2D game blending puzzles, action, and caring for a dog on the battlefields of World War I. It's made on the UbiArt Framework by a small team at Rayman Legends developer Ubisoft Montpellier.
Valiant Hearts follows five characters across WW1, including a prisoner of war, a nurse, and a pilot. And their dog. The dog's a combination of AI chum and playable character, helping them all out. While it sounds and looks a bit jolly at times, it's still, well, still The Great War.
"We're not aiming to be a 'war game' but rather a game about five characters whose lives become intertwined within the setting of the First World War," Ubisoft said. "Players will have the opportunity to become these 'unsung heroes' and experience moments of bravery and intense action, as well as touching and even comical moments."
Valiant Hearts is due on PC, Xbox One, PlayStation 4 and unspecified current-gen consoles some time from January to March 2014.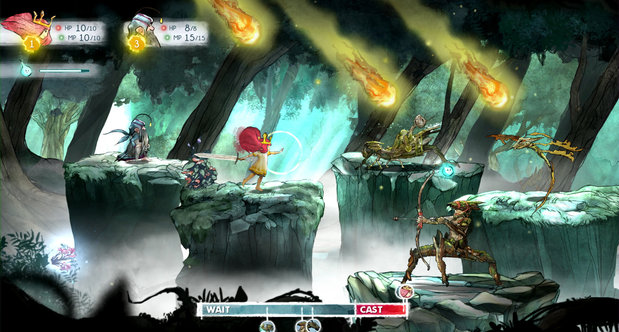 [Meanwhile], Far Cry 3 creative director Patrick Plourde spoke a little last month about his next game Cloud of Light, a 2D RPG inspired by classic JRPGs, but only a little. Ubisoft today gave the grand reveal, unveiling a gorgeous adventure coming in 2014 to PC, Xbox 360, PlayStation 3, Wii U, Xbox One, and PlayStation 4.

Child of Light is the story of young princess Aurora (blessed with a pure heart, of course) who must restore the magical kingdom of Lemuria by fighting monsters, taking back the three "sources of light" and defeating a 'Black Queen.' You know, JRPG stuff.

"Child of Light is the complete opposite from FC3. That was my conscious goal from the start," Plourde said. "Something soft, poetic and feminine. I think these are themes that are a) fascinating, and B) underrepresented in games. So I wanted to explore them."

He added, "Creators are like sharks, we die if we stop moving. Child of Light is about pressing the reset button, starting fresh and risk everything on something that I never did before."


Source: http://www.shacknews.com