NEWS - Friday, September 20, 2013

Swery65 talks details about D4 and Xbox One Kinect integration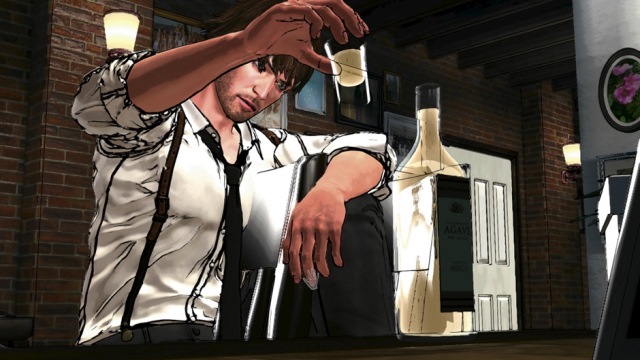 From Xbox Wire:
Microsoft Studios and Access Games unveiled "D4: Dark Dreams Don't Die" for the first time at the Tokyo Game Show. The episodic noir adventure follows the story of David Young, a detective with the ability to travel back in time who must use his power to solve his wife's murder and prevent it from ever occurring.

"D4: Dark Dreams Don't Die" uses the power of Kinect to enable advanced gesture and voice control which reflect the hero's actions and emotions in each scene, bringing the player into the game. "D4: Dark Dreams Don't Die" will be available exclusively on Xbox One.

Xbox Wire had the opportunity to talk with Swery65, the creative mind behind "D4: Dark Dreams Don't Die," about his upcoming Xbox One project.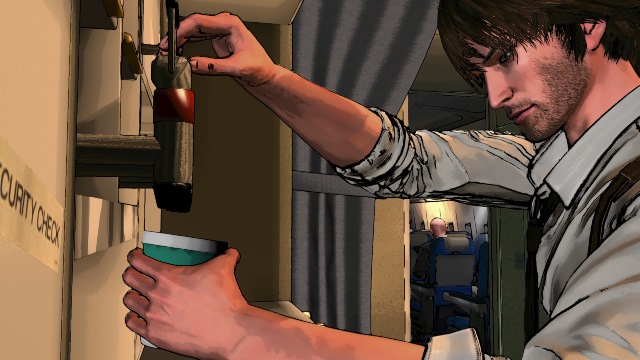 What is your inspiration for "D4: Dark Dreams Don't Die?"

I've had the concept in my head since 2010, when we released Deadly Premonition. I wanted to create a game that allowed players to really slip into a world and follow the stories of the characters there while experiencing things with them. I always strive to create game mechanics, stories, and settings that blur the line between games and the real world, and when I saw the Kinect hardware, I knew it was the missing piece to my puzzle.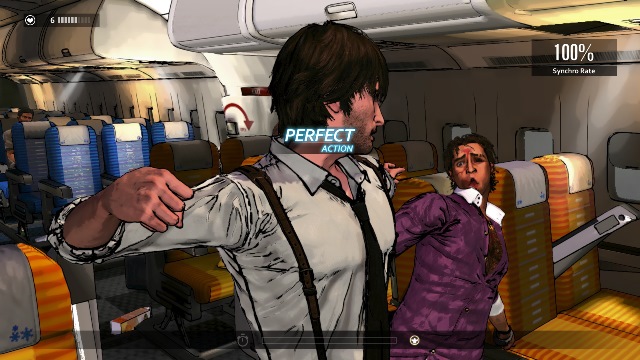 Can you tell us a bit more about the story and core gameplay mechanics?

The main character of the story is David Young, a private detective. Two years ago, someone killed his wife. He lost his memories of the incident, but in exchange, he received the ability to travel into the past. He uses this ability to crack cases to lead him closer to the truth about his wife's death, and if possible, to find a way to save her life.

In the game, the player becomes Young and travels between the past and the present searching for clues about his wife's death.

The player controls the character in a 3D space and approaches different objects to find clues. The player can also interact with a variety of unusual characters by speaking to them and monitoring them, and execute special actions in order to proceed through the story.

All of these controls use Kinect, and can be done from a sitting position on your couch.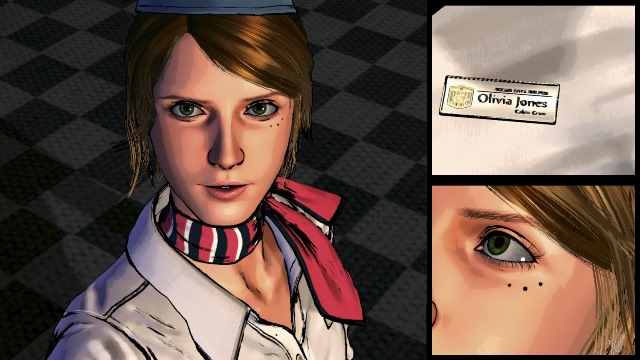 Why did you choose Xbox One as the platform to bring your vision of "D4: Dark Dreams Don't Die" to life? What aspects of Kinect allow you to create a unique gameplay experience?

This game is centered around the idea of "empathy." The game mechanics have been built around the idea of "replicating senses."

Both its hard specs and the Kinect control device make the Xbox One the best possible way to express these two pillars that support our game.

The new Kinect can detect palm shape, it can capture players' posture when they're sitting, and it allows for natural voice input. By using these attributes effectively, I believe that we can succeed at "replicating senses."

"D4: Dark Dreams Don't Die" is not a game about mimicking poses and gestures that appear on the screen. It's a game that replicates senses through allowing players to interact the way they want using Kinect, and I think that makes it very unique.

We think of Kinect as an input device no different than a mouse or a controller. We've coded the process of replicating actions on the screen so that players can use Kinect to do it all.

I think it's a bit hard to explain. Playing the actual game is the best way to understand it, I think. You'll have to wait a little longer, but trust me, it'll be worth it!


Source: http://news.xbox.com