NEWS - Wednesday, September 25, 2013

(RUMOR) - GTA Online Cash Cards might be on the way next week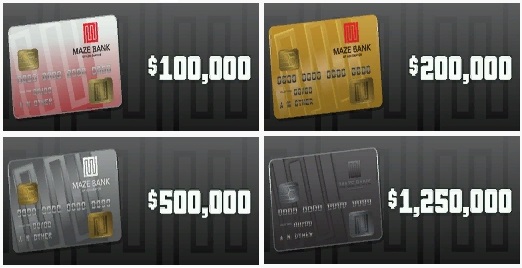 As Grand Theft Auto V hit $1 billion in sales within three days, why, Rockstar is surely gleefully eating burritos made from $100 bills and minced nickels and dimes. It seems the online element will help us live such, dreams virtually at least, as recently-uncovered files suggest Grand Theft Auto Online may sell cash cards as DLC. Lucky us!
One Reddit user spotted (via Eurogamer) that though the in-game store isn't open for business yet, it still downloads an XML file from Rockstar's server which lists four bundles of virtual cash. Ranging from $100,000 to $1,250,000, they have this description:
Cash is king in this town. Solve your money problems and help get what you want across Los Santos and Blaine County with the purchase of cash packs for Grand Theft Auto Online. All purchased cash is automatically deposited into your character's bank account. Spend wisely, cash therapy is fleeting.
If you want to short-cut playing missions to earn cash and unlock extra stuff, it seems you'll be able to pay. No price is attached to the cards, but their mere presence seems reasonable confirmation. The store page also lists content from GTA V's Special Edition and Collector's Edition, so we may well see those goodies sold separately too.

We should find out, about the microtransactions at least, once GTA Online launches on October 1.


Source: http://www.shacknews.com