NEWS - Saturday, October 5, 2013

Rockstar PSA: GTA Online patch is now live for Xbox 360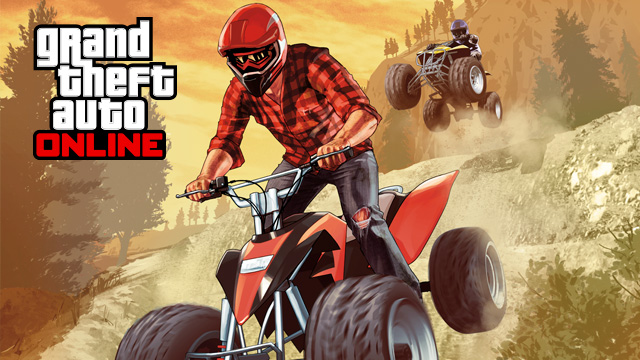 From Rockstar Games:
Update: The latest title update has now gone live for both PlayStation 3 and Xbox 360.
A new GTAV title update to address issues in GTA Online is now available for PlayStation 3.
We're currently working with Microsoft to get this update published for Xbox 360 as soon as possible - we expect it to be live by sometime overnight
. This title update addresses a number of issues that GTA Online players have been experiencing in the initial days of launch this week, including:
Fix to address the issue where players were stuck launching a session before the Mall or Nothingrace in the online tutorial.
Fix to address an issue where bank & cash were deleted incorrectly in some cases.
Fix to address incorrect amounts of cash being dropped when the player dies in Missions and Last Team Standing.
Fixes an issue where the Character Switch Wheel would disappear after a failed load.
Fixes an issue where attempting to enter GTA Online via the Character Switch Wheel caused a black screen.
Fixes an issue where temporary characters were overwriting main characters.
Fixes an issue where players were losing apartments and the money they spent on them.
Fixes an issue that caused Story Mode missions to be missed in some instances.
Removes the autosave that occurred when transitioning into GTA Online from within GTAV Story Mode to prevent the chance of Story Mode saves becoming corrupted.
Several tweaks to GTA Online including improving overall stability.
Also today, we've launched the suite of
GTA Online features at the Rockstar Games Social Club
website including GTA Online player stats, ability to browse, rate and bookmark Jobs to add to your in-game queue to play, Job Playlists and updated Crew pages – as well as the
GTA Online Guide
which is a growing collection of tips and tutorials we'll be updating frequently. Stay tuned for more GTA Online Social Club features that we'll be creating and launching regularly in the weeks and months ahead.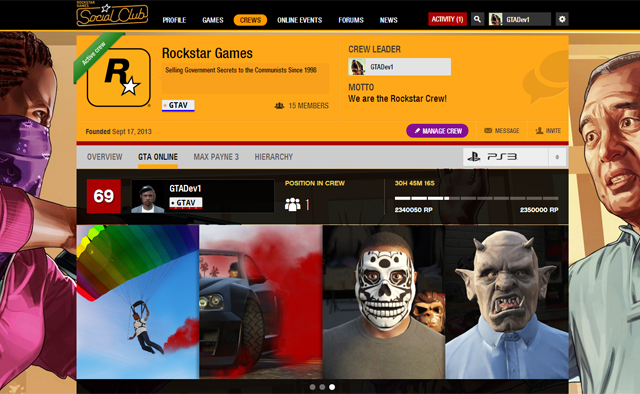 You can also check out the newly updated

www.rockstargames.com/GTAOnline

for an overview of everything from the types of dangerous yet profitable Jobs to pull off to competitive and structured game modes to play and much more. Keep in mind of course that as an ever-growing, persistent and dynamic experience, this is just the start for what you will be able to do in Grand Theft Auto Online long term.

Should you continue to experience any other technical problems with GTA Online, please report your issues at the

Rockstar Support

website where you can subscribe to the

GTA Online Launch Status Rockstar Support article

or to specific other Support item tickets for automatic updates. You can also report your issues to Rockstar Support

on Twitter

. Additionally, if you have any constructive gameplay feedback you'd like to share with us, please send it to our

GTAOnline@rockstargames.com

address where we're actively looking at what you're enjoying in the game so far, along with any suggestions you have for improving the experience.


Source: http://www.rockstargames.com