NEWS - Thursday, December 12, 2013

Lionhead Studios announces February release date for Fable Anniversary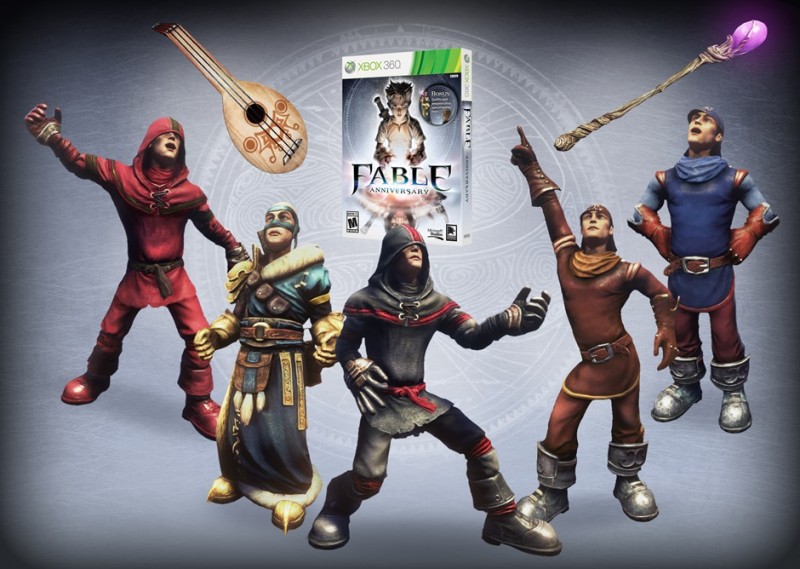 From Xbox Wire:
Today, Lionhead Studios announced "Fable Anniversary" will launch on Xbox 360 on Feb. 4, 2014 in the US, Feb. 6 in Asia and Feb. 7 in Europe. To accompany this announcement, we have an Xbox Wire exclusive interview below with Craig Oman, Lionhead Producer of "Fable Anniversary" and stay tuned for more news and insights from other renown developers of the hottest and most anticipated games coming to Xbox 360 and Xbox One.

1. We're definitely excited to go back to Albion, but why did the team decide to remake a game that's almost a decade old?

The original Fable is a very special game to many of our fans and we decided to remake it for them. They constantly sent us messages on Facebook and Twitter asking for remake and with the 10 year anniversary coming up we thought the timing was right.

2. What's the first thing fans who played the original "Fable" will notice about the new version of the game?
Apart from how good everything looks, I think the first thing the fans will notice is that it still feels like the same game and that was very important to us. We wanted to add fidelity to the world and to the characters without changing the core experience.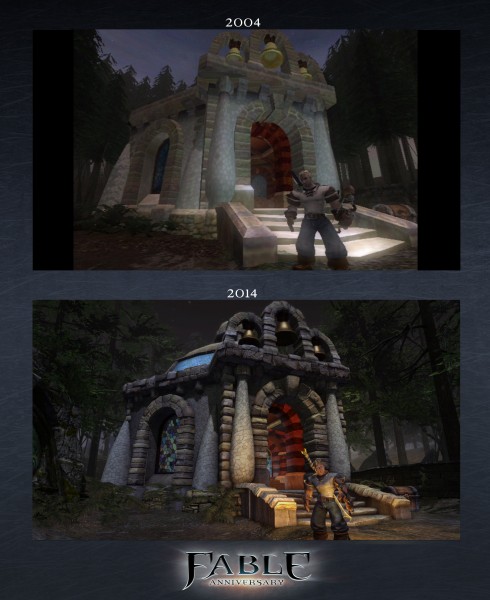 3. Did the development team have to overcome any particular challenges in bringing the game from the original Xbox to the Xbox 360?

One of the most challenging aspects was just dealing with the sheer complexity of the original game. There are many systems running throughout the game dealing with everything from player morphing to the NPC AI, all of which were combined with the main Gold and Silver quests and the even more challenging random Bronze quests. We spent a lot of time making sure that all of this was still working just like it did in the original.

4. We've heard there's a new save system that's been designed specifically for "Fable Anniversary". Could you tell us a bit about what's changed?

We brought the save system up to more modern day standards. The original game had a 'World Save' when you were not on a quest and very confusing 'Hero Save' for when you were on a quest. The major problem being that you couldn't save your progress during most of the quests, so if you died or had to switch off the console you would lose all of your progress. We changed all of this so you now have checkpoint saves when you are on a quest to automatically save your progress and you can create a manual save at any point in the game.

5. It sounds like there are a lot of new weapons and items in "Fable Anniversary". What's your favorite? Are there any weapons that longtime fans will recognize from other games?

The new Will Staff is a firm favorite for us. If you are like some of the guys in the office and you try to play the game only using magic, there was never really a weapon that made sense for you to carry around. But now you can carry around a bad-ass staff (or a lute?!).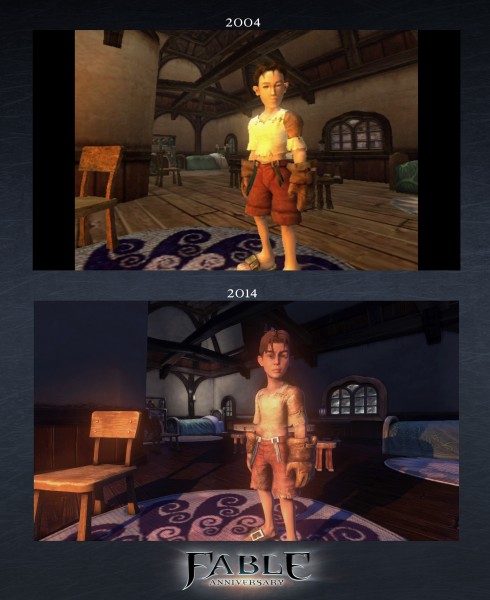 6. Did you know from the start of the development process that you wanted to include content from "The Lost Chapters"?

"The Lost Chapters" is very much the definitive version in our mind, so there was never any doubt for us. How could we possibly recreate this game without including the awesome boss fight at the end of "The Lost Chapters"?! #SPOILERS

7. There are some really cool SmartGlass features in the game. Which do you think the community will appreciate and use the most?​

SmartGlass is a very exciting technology for us and it has been the main way for us to add extra detail and information to the game without modifying the original design. Fans of the original game will really enjoying reading the character bios as they play through and learning even more about everyone's backstory. In every region you can also check out screenshots from the original game to see exactly how far we have pushed the visual quality since the original.


Source: http://news.xbox.com