Reddit user AbleToFail discovered a listing in the Xbox One store for "Watch_Dogs Closed Beta" by looking for clips by game in the Upload app and then navigating to the store. You can see the photo he took of the listing below. Redditor mouse2012 discovered a placeholder image for what appears to be the same Watch Dogs beta. According to mouse2012, "it just said no clips to display" when clicked, and you can see mouse2012's photographic evidence beneath this story.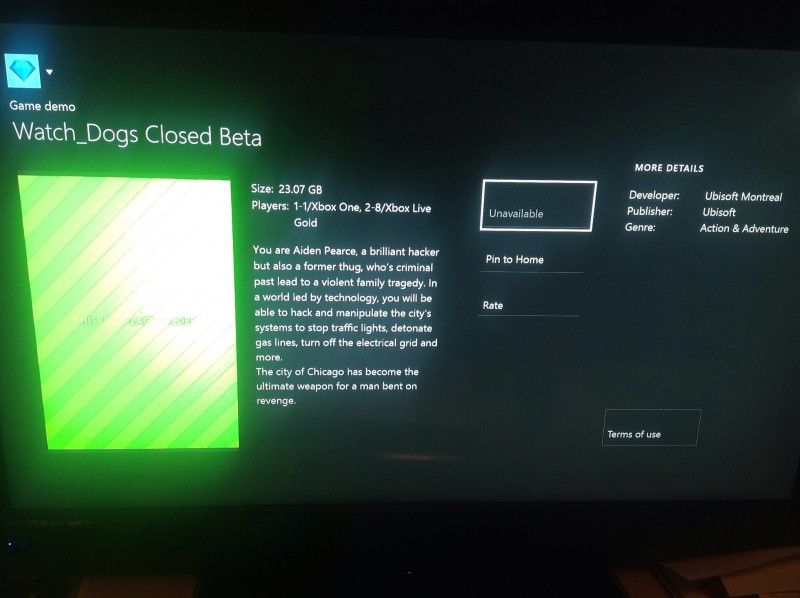 As of this writing, the Watch Dogs items do not appear to be available on Xbox One. We've (i.e. Polygon) reached out to Ubisoft for clarification and will update this article with more information as we receive it.
Watch Dogs is set for a May 27 release on PlayStation 3, PlayStation 4, Xbox 360, Xbox One and Windows PC. A Wii U version will follow at a later date.