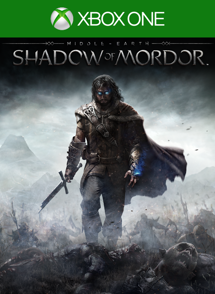 Content: Middle-earth: Shadow of Mordor

Check pre-order price and availability in your Xbox LIVE region

Game Description:XBOX ONE GAME EXPECTED TO RELEASE ON 9/30/2014. YOU MAY DOWNLOAD THE GAME FROM XBOX LIVE BEFORE THEN, BUT IT WILL NOT BE PLAYABLE UNTIL 12:01 AM PDT / 3:01 AM EDT ON THE RELEASE DATE.
Fight through Mordor and uncover the truth of the spirit that compels you, discover the origins of the Rings of Power, build your legend and ultimately confront the evil of Sauron in this new chronicle of Middle-earth.